Whether you're entering Thailand long term or planning to work in Thailand, it's inevitable that you're going to collect cash and need to figure out how to send money to and from Thailand. In this guide, we will walk you through the best methods and services to transfer money to/from Thailand.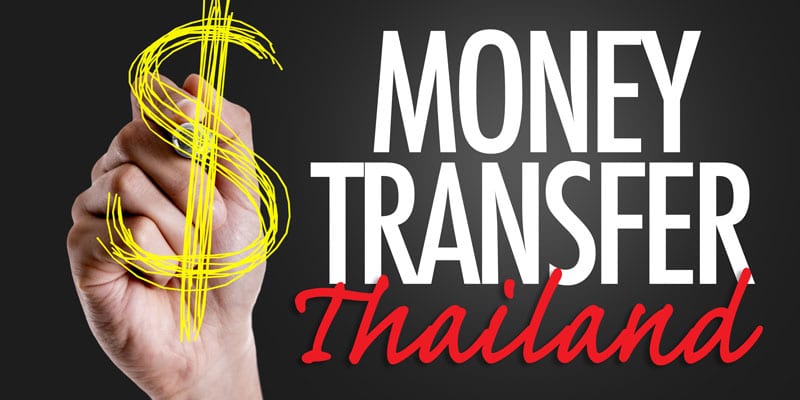 Why would you need to send money? Perhaps you're someone who's looking for a fresh start, a new country to kick your innovative ideas into gear, or a place to relax while working at one of the many beach bars in southern Thailand. On the flip side, you may want to bring cash into Thailand, but due to country restrictions, are limited to only 50,000 baht.
Fortunately, sending money to and from Thailand is quick, painless, and reliable. This step-by-step guide will show you exactly how to send money to and from Thailand with many different options to choose from. Always choose a way to send money that's easiest and most practical for you!

Use the links below to jump to each section:
How To Send Money in Person
---
Send Money to/from Thailand Online
If you're looking to send money to/from Thailand without leaving the comfort of your home, there are a number of good online options to consider. Some of them may require access to a Thai bank account but overall these are all relatively simple options.
Option 1: Transfer Funds via XE.com (Recommended)
Using the service of a trusted currency broker like XE.com is a great option for those of you wishing to send large sums of money to and from Thailand. XE.com has no extra fees and great transfer rates for personal accounts, especially compared to other services.
Brokers like XE.com will also offer support, which is a great idea for those of you who need assistance when transferring money to and from Thailand. They'll be there to answer any questions you have and assist you in any way you need and you can track everything from your balance to any transfers you'e initiated online.
After setting up your account, you'll first deposit funds into the broker account. Then, they will exchange your money and send it abroad.
Fees: This will depend on which service you use. XE.com makes their money off of the exchange rate, but even that is competitive based on my research. Compared to other options, this method has the lowest fees.
Time: Initial setup of your account may take a couple days, but once this is finished, transfers take the typical 3-5 days for a bank to receive money.
Bottom Line: Using a FX broker is a good idea because of the minimal fees and support they offer.
Try out XE.com for cheap international transfers
Option 2: Western Union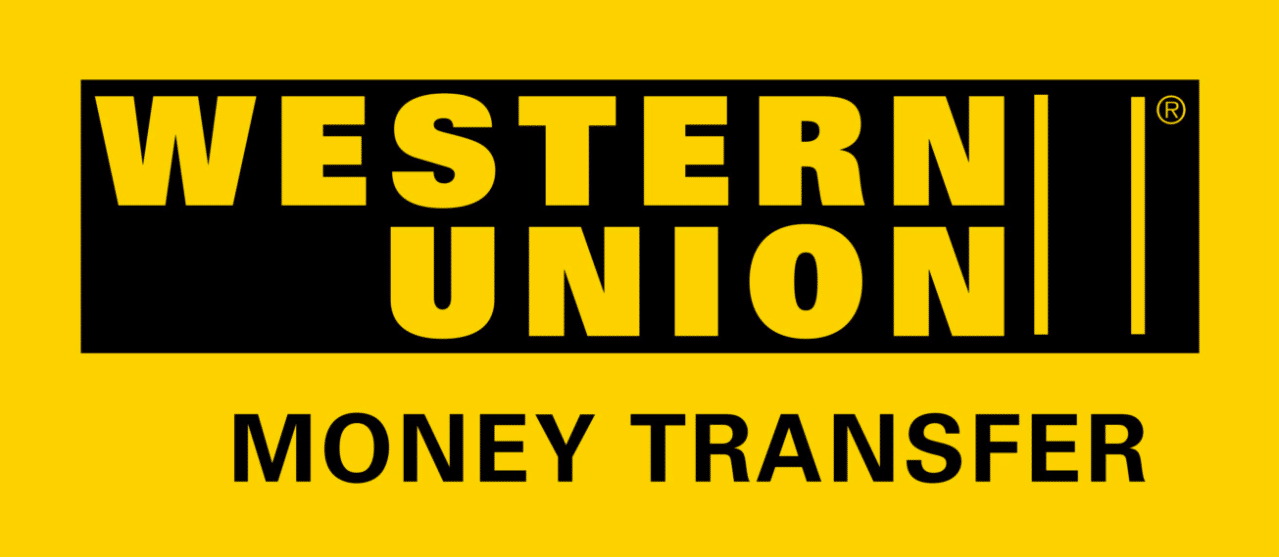 As a sender, Western Union offers the advantage of being the fastest option to send money to/from Thailand. However, the recipient will have to go to one of the agent locations in Thailand (or their home country) to pick up the money in cash.
When using online transfers to send or receive money in Thailand it's not only reliable, you can also do it from your computer or mobile phone.
In order to send money online, you first need to create a free account on Western Union and then fill in the recipient's information so they can receive the cash. They will need a tracking number.
Fees:

This is one of the most expensive options, and Western Union tends to have some hidden fees, so pay attention to how much you're sending and the fees it will cost you.

Time:

Immediate.

Bottom Line:

This is a good option because it can be done at home, however, it may incur costly fees.
Try Western Union for immediate transfers
Option 3: Transfer via PayPal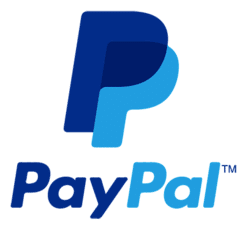 Using Paypal to transfer money internationally to/from Thailand works great, but it is one of the slowest options to and from bank accounts.
The recipient (you or somebody else) will need to have a Thai PayPal account that's linked to a Thai bank account. This process could initially take up to 10 days. This service to use PayPal is free, however, PayPal charges mutli-currency fees which can quickly add up.
To start using PayPal, you'll need to first sign up for a free PayPal account. If you're linking a foreign bank account to a Thai bank account, you will need to sign up for two different PayPal accounts based on the country you're linking to. Link your foreign bank account to your PayPal account. This process could take several days alone to ensure it's linked to a correct account. You will need your bank account number, routing number, and bank name.
To receive money from your bank account, click 'Withdraw.' To send money to another person's PayPal, click send, and then enter the amount. They will then need to wait to receive the money into their PayPal account, and then transfer it into their bank account.
Fees: This option can be quite costly, since PayPal charges multi-currency fees, and can range from .5% to 2%.
Time: The money is immediately sent, but it takes several days to withdraw into your bank account.
Bottom Line: This is an easy option because it can be done from your home, but may be costly and take several days.
Send Money in Thailand in Person
There are many reasons why you may need to send money in Thailand in person as opposed to online: perhaps you only have cash or you don't have access to a Thai bank account. Whatever the reason, here are a few options to consider when it comes to sending or receiving money in Thailand offline.
Option 1: Western Union or MoneyGram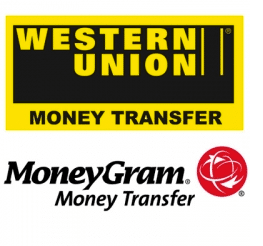 We've already discussed using a service like Western Union to transfer funds to/from Thailand online, but it's a great option to use offline as well – particularly in Thailand where this is common.
Services like Western Union and MoneyGram have hundreds of places all across Thailand and are great if you're looking for a quick transfer and are not worried about the cost.
Bring the amount of money you want to send in cash, complete the money form, show your passport, and give the recipient's information. You'll receive a tracking number, which the recipient will use to collect the cash.
Bangkok Bank works with Western Union in a Western Union Money Transfer service, available at the bank's branches and exchange booths throughout the country.
Keep in mind, sending money using Western Union or MoneyGram could set you back a few hundred dollars, especially if you want to send larger sums. We really only recommend this option if you value speed over cost.
What You'll Need: Senders will have to provide the name and the country of the receiver. The receiver will need identification and the control number of the transfer.
Fees: Varies based on amount send, but it can easily reach $100+ for larger sums of money.
Time: Immediate transfer.
Bottom Line: This is a good option because of how many Western Union and Money Gram services there are in Thailand, and the simplicity of the transfer. Also, neither the sender nor receiver needs to go to the bank. However, it can be quite costly.
Option 2: Wiring Money from a Bank
If you're looking to send large sums of money to and from Thailand, this may be your best option. The fees are set and although the timing can be long, it's reliable.
The only thing I don't like about wiring money through banks is the nervousness I get about control of the money – once the money is sent, it's completely out of my control! If I type even one number wrong and send my money to the wrong place, it could be a very difficult process to get that money back. So just remember: triple check any money you wire!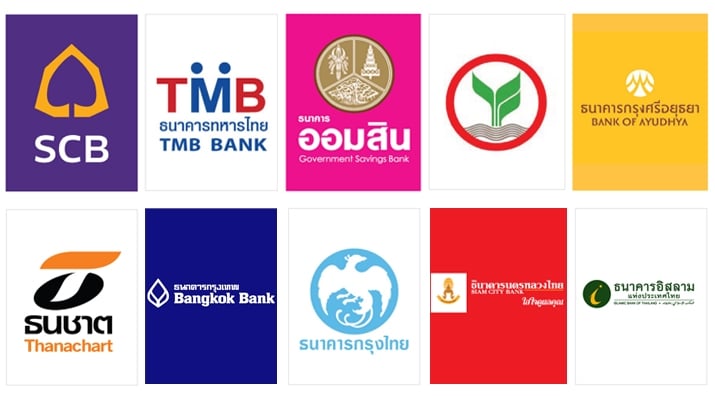 Transfer Money OUT of Thailand
You'll need the account number and name of the recipient, the amount you're transferring, and the SWIFT code (every bank has a SWIFT code, you just might have to do some digging to find it). Depending on the bank, you may need to supply more documentation (such as the IBAN number for a European bank).
The Bank of Bangkok sets a fee of 400 baht for wiring money that doesn't vary based on amount, which is good. This fee is dependent on which bank you use, so check your bank to find out what it is. Intermediary banks and the final destination bank may take a small fee, but it's hard to find that out ahead of time.
Before wiring money, you'll be required to declare where the money came from or the purpose of a payment being made. Your maximum wire limit varies based on the answer to those questions.
Receiving Money INTO Thailand
In order to receive a wire transfer into your Thailand bank account, you'll be asked to provide the account number, the name on the bank account, and the SWIFT code of the Thai bank you use. The transfer could be free on your end or it could cost anywhere between $5 and $100, depending on the bank and the amount.
Depending on the international bank being used, senders may need to provide more information, such as the bank's address, phone number, and any specific information about the recipient.
Fees: This option could be relatively cheap for transferring larger sums.
Time: Usually takes 5-10 business days, sometimes longer, depending on your bank.
Bottom Line: This is the best option if you're transferring large amounts of money.
Option 3: Physically Carry Cash
By far the cheapest way to transfer money into/out of Thailand is by carrying the cash across the border.
Local regulations in Thailand allow you to carry up to 50,000 baht (approximately US$1,400) per person/passport across the border on your person. Even better, you can bring in an unlimited amount of foreign currency, although you'll have to declare anything above US$20,000 or equivalent.
Fees: Free!
Time: The time that it takes to travel from point A to point B
Bottom Line: Use this option if you'll be traveling anyway.
Conclusion | Money in Thailand
There are tons of quick, easy, and relatively inexpensive ways to transfer money to and from Thailand. Based on the options above, pick the way that's best for you, your bank, and your wallet!
Always remember to keep your information secure, and never share your or anyone else's bank account information with anyone other than a bank employee or a secure bank or PayPal network. This will help prevent identity theft and unnecessary scams. Always make sure to transfer money with a reliable bank or company.
Do you know of any other ways to transfer money to and from Thailand? Share in the comments section below!
---