All-J Hanok Guesthouse is a hanok guesthouse that's certified by The Korea Tourism Organization. It's located in one of Seoul's oldest hanok house villages in a very central location that's just 2-3 minutes' walk from Insadong, which is one of Seoul's most popular shopping areas. We stayed here for our first three nights in Seoul. Click here to book a room at All J Hanok Guesthouse.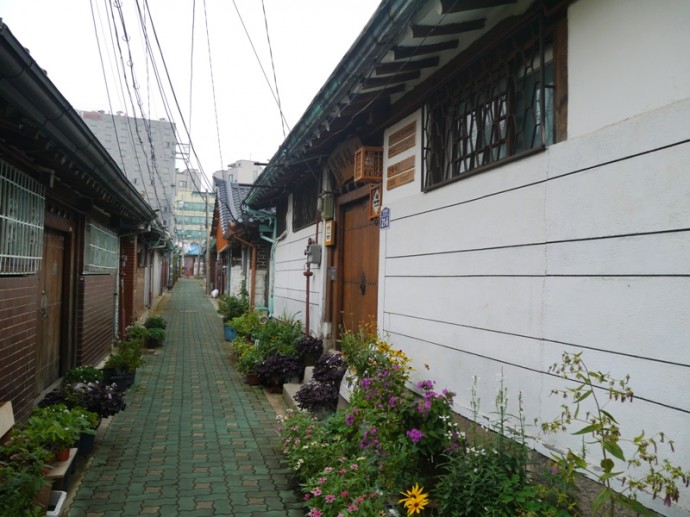 All-J Hanok Guesthouse is the house on the right in the image above. The guesthouse is a traditional Korean house that's built around a central courtyard area. Six rooms have been converted into guestrooms.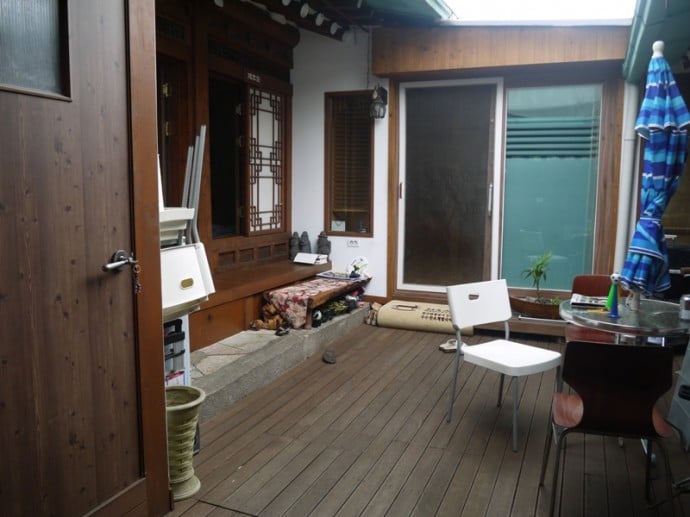 The guesthouse has two single rooms, three double rooms and one family room.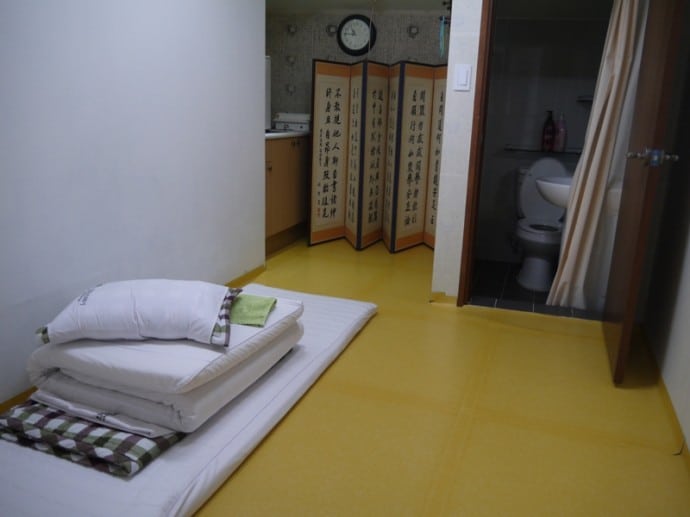 This is a family run guesthouse, and the two daughters speak fairly good English, so it's easy to communicate with them.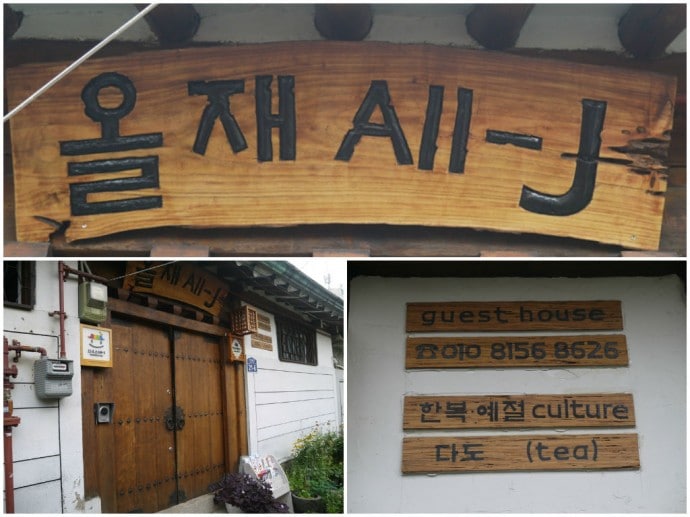 The guesthouse is very quiet, and it's hard to imagine that you're in such a busy and dynamic city as Seoul. It's a real escape from the city, but within the heart of the city. There are 100s of restaurants within a few minutes walk and there is food to suit all budgets. There are also quite a few cafes in the area and it's a good place to sit, relax and observe the colorful street life.
Breakfast is around a large table with other guests in the main part of the house and usually consists of coffee, juice, toast, cereal and soup. On our last day we were the only guests so had breakfast to ourselves. The guests were all Korean when we stayed, so it makes the stay feel more authentic than if you were just sharing with other non-Korean guests.
Wifi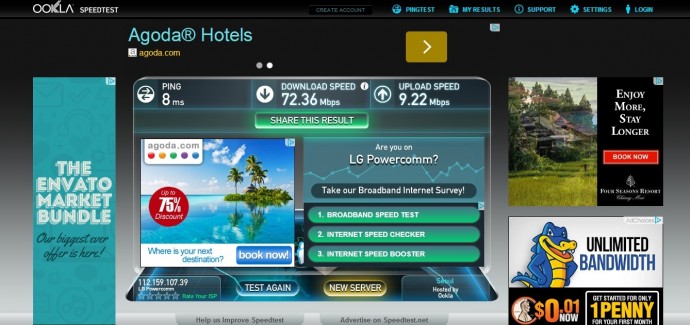 Wifi was superfast, with speed of over 70 Mbps download and over 9 Mbps upload. We did have some minor connection problems in our room, but the wifi worked fine in the courtyard area. There is seating there and it's a pleasant place to sit and relax.
How To Get To All-J Hanok Guesthouse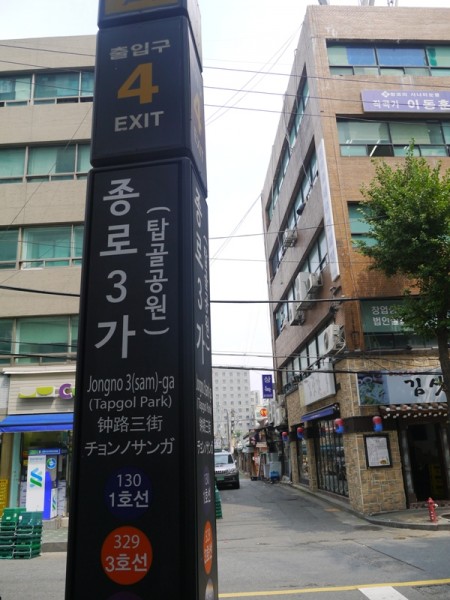 The guesthouse is quite easy to find. Just take the metro to Jongno 3-ga station and leave via exit 4. Walk down the lane that's right across the road (see image above), then take the first right and then the first left. You'll see the guesthouse a few meters ahead of you on the right (see main image above). It's only a 1-2 minute walk.
Video Of All-J Hanok Guesthouse
Hotels In Insadong, Seoul
Click here to book a room at All J Hanok Guesthouse.
For other hotels is Seoul, check out Agoda Hotels Seoul.