This is a resort style hotel, and is one of the best we have stayed at in our six months traveling around SE Asia. The grounds are stunning, and the rooms are large and well equipped. We paid 385,000 IDR ($34) per night for a Superior Room. We arrived without having booked in advance, and were lucky to get a room for three nights, as the hotel was almost full. Click here to book a room at Ketapang Indah Hotel via Agoda.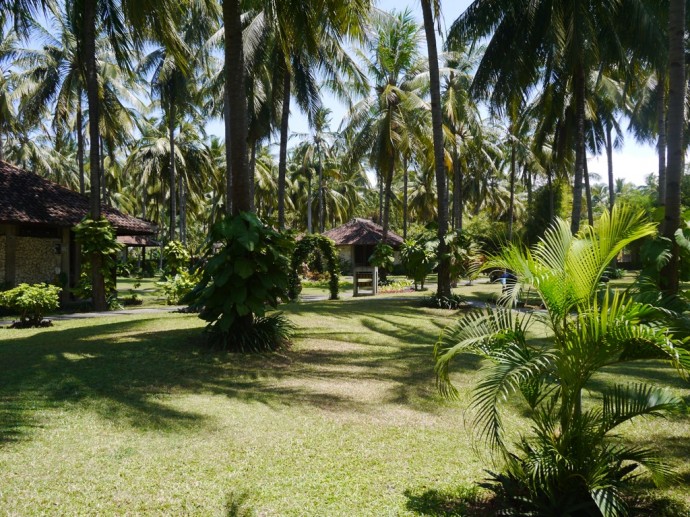 The best aspect of this hotel is the stunning setting. The whole area is very well kept, with hundreds of coconut trees planted all over the resort. It's a very peaceful area to walk around or just just sit and relax.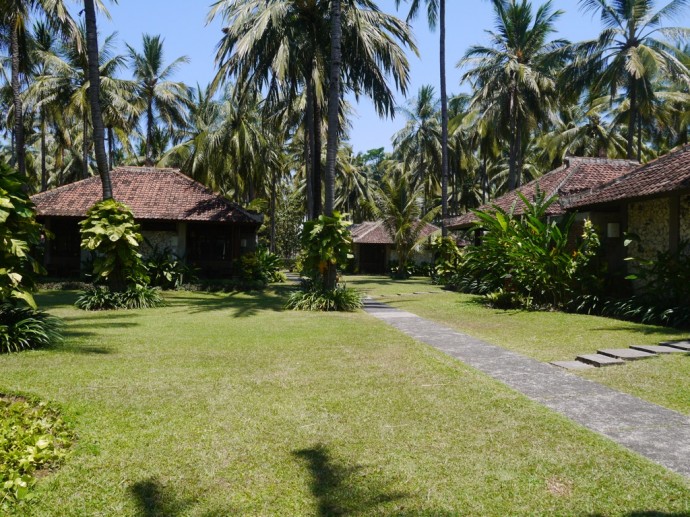 The hotel has a great swimming pool that we had all to ourselves the few times that we used it. It's next to the breakfast area which overlooks the sea towards Bali.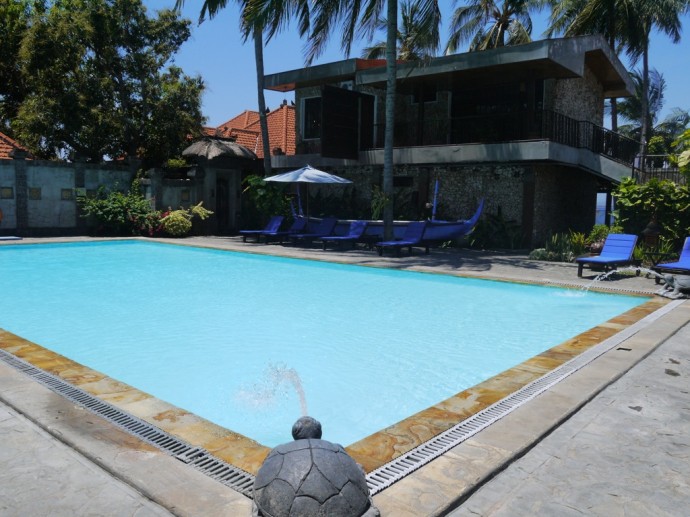 Our room was very spacious, with a very large and comfortable king size bed. The bathroom was also quite large with a separate shower area.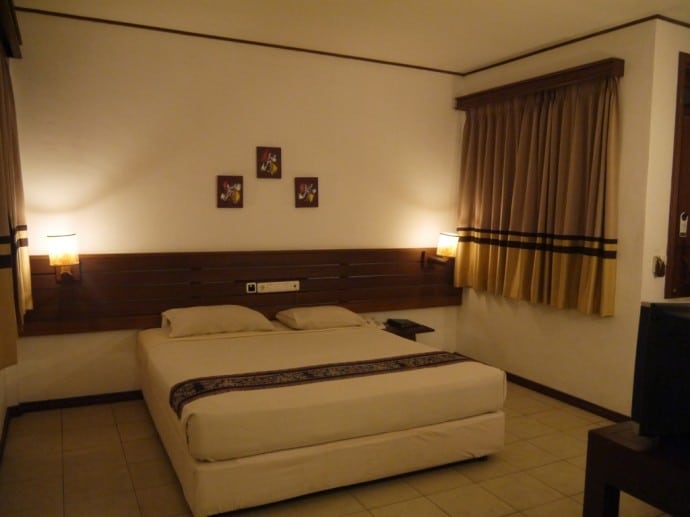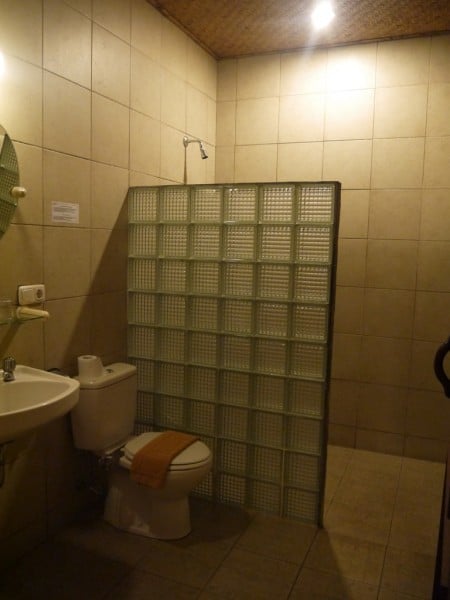 The hotel has a very large restaurant that overlooks the beautiful grounds. It's open 24 hours a day. One disappointing aspect of the restaurant was that the choice of vegetarian food was sadly lacking. This was especially odd because there was a good choice of vegetarian food at the breakfast buffet.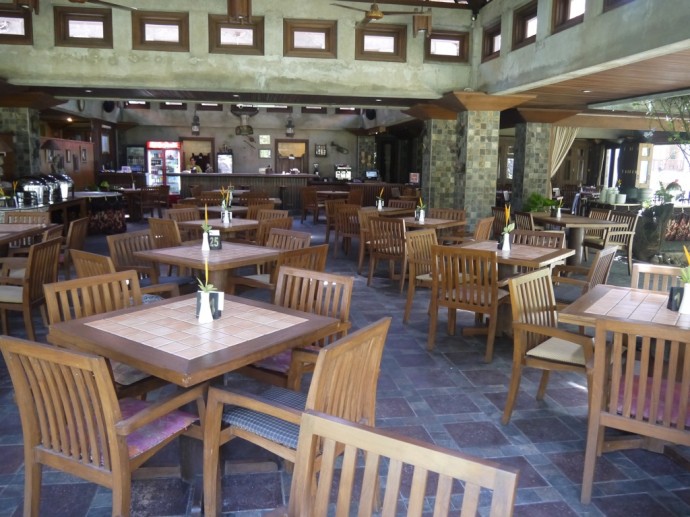 The other thing that really let the hotel down was the wifi. It's not available in the rooms, but only at the lobby, restaurant and breakfast area. Even in those areas it was painfully slow, although we were told that it was usually very fast. That seems to be a standard response everywhere to slow internet.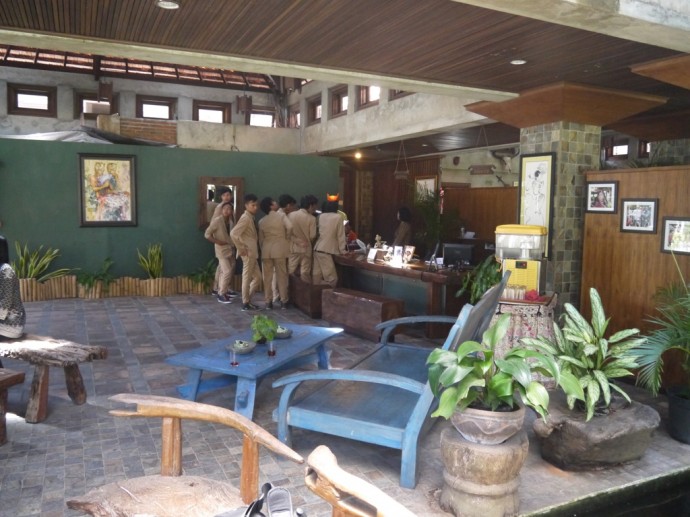 Overall, this is a great hotel and we'd be happy to stay here again. It gets the highest guest review scores on Agoda for hotels in this area.
Hotels In Banyuwangi, Java, Indonesia
Click here to book a room at Ketapang Indah Hotel via Agoda.
Videos Of Ketapang Indah Hotel
Room 106 – Superior Room
Lobby At Ketapang Indah Hotel
Swimming Pool At Ketapang Indah Hotel
Restaurant At Ketapang Indah Hotel
Grounds At Ketapang Indah Hotel