Kotor is a UNESCO World Heritage Site and one of the best preserved of the medieval old towns in the Adriatic. The city walls are 4.5 km long and you can see them on the mountainside above the city. We spent a couple of relaxing days in Kotor, and these are our favorite images of the town.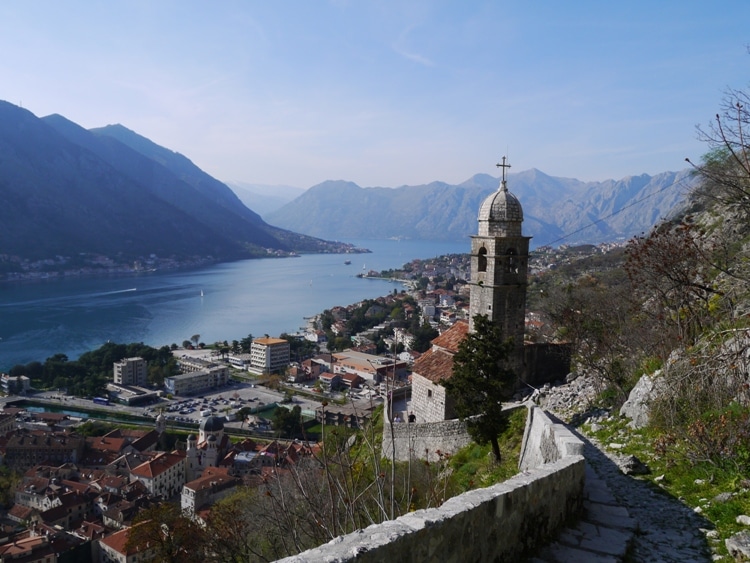 The view above is one of the best you'll get of Kotor and was taken on the walk up to Kotor Fortress. See that post for more photos taken from the top.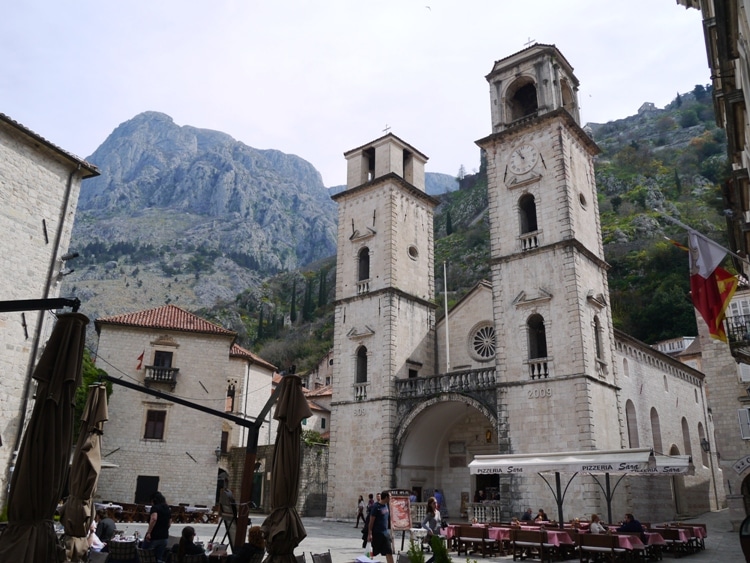 As well as the great views from the fortress, you'll also get great views inside the old town, as many buildings have the stunning mountains as a backdrop. The combination of old stone buildings and mountains gives a quite dramatic effect.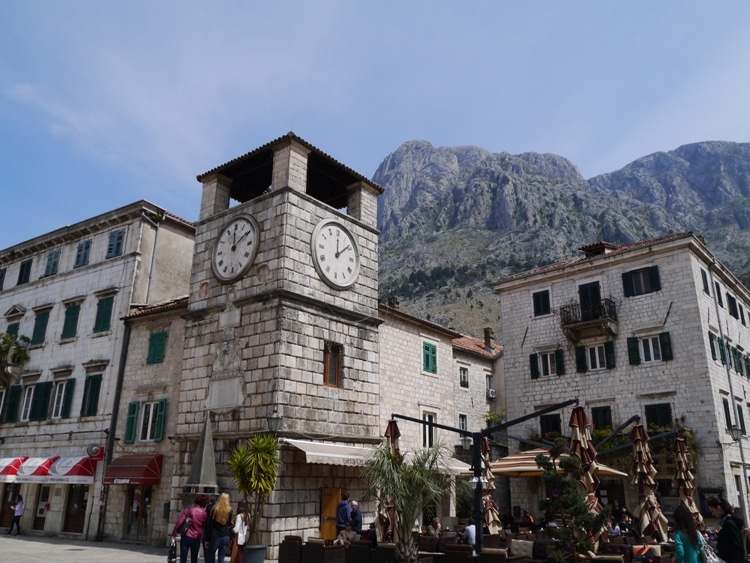 When you first enter the old town through the main gate you'll be in the town square and see the old town clock in front of you. There are quite a few good cafes in this area.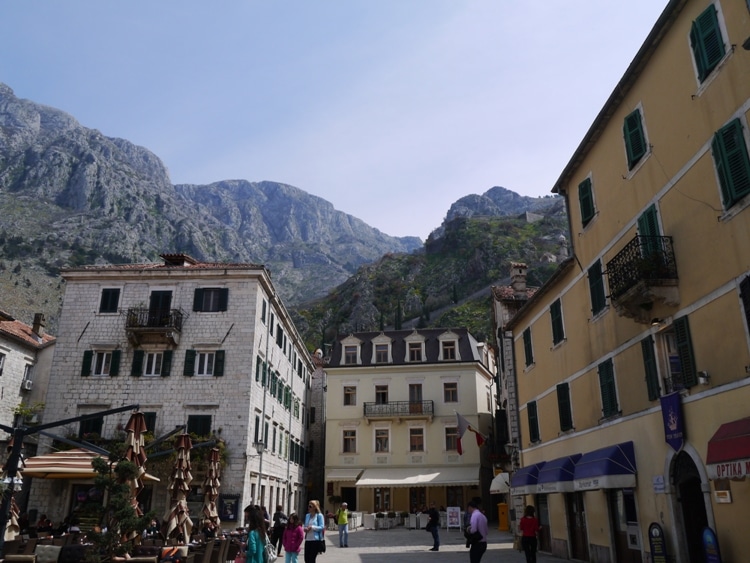 Many people visit Kotor on group tours and only spend a couple of hours there, but we felt that it was better to stay for a couple of days. It's great to be able to just sit and relax at the local cafes instead of rushing off to see the nest place.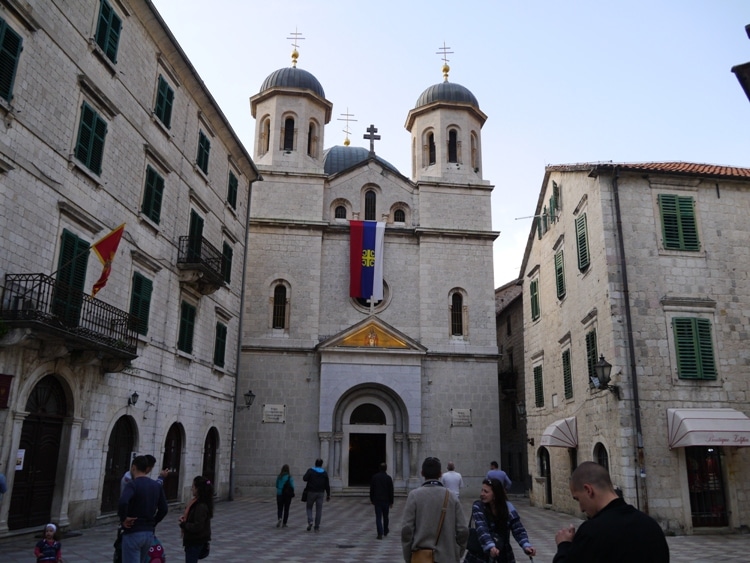 There are a surprising number of religious buildings for such a small town. Above is St. Nicholas Serbian Orthodox Church.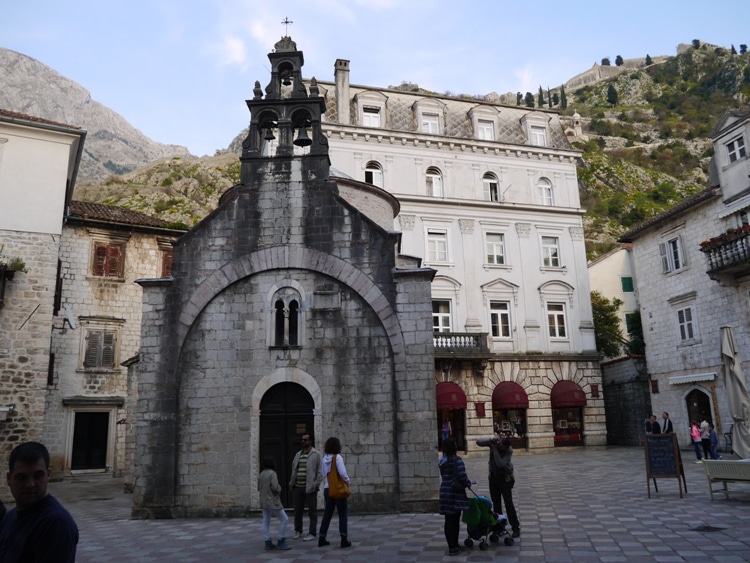 In the same square is the small Church of St. Luke.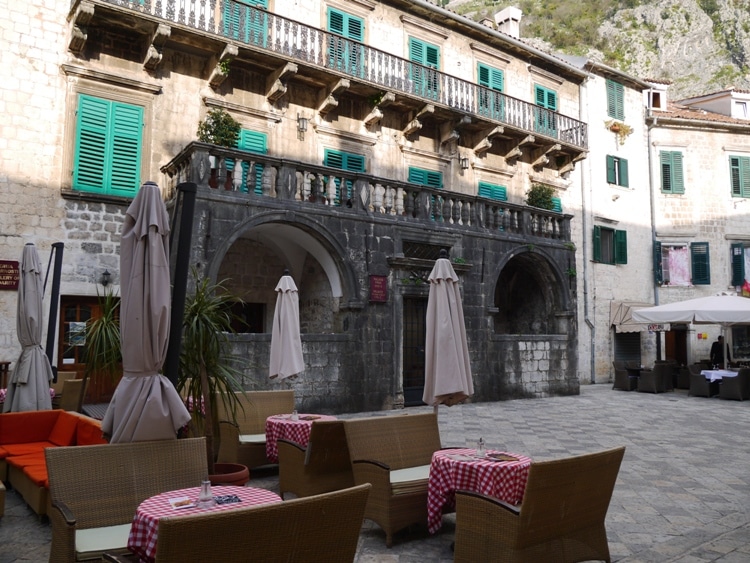 Many of the old buildings have restaurants and cafes next to them with outdoor seating. Great for people watching.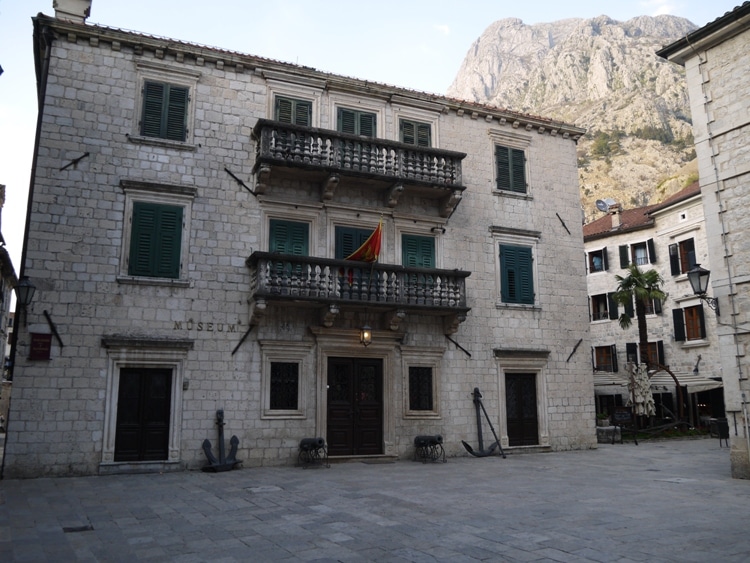 All the hotels, hostels, apartments and guest houses are also in these old houses, so if you stay in the old town you get a real feel for what it must have been like in years gone by.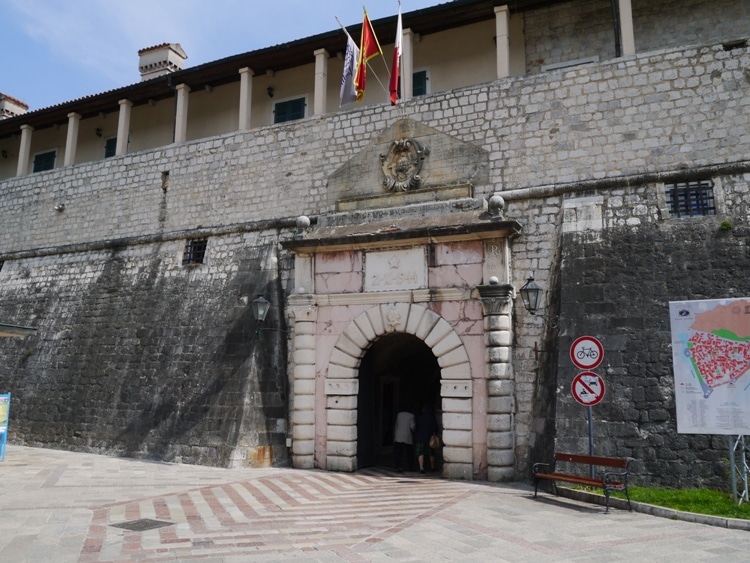 This is the main gate to the city, but there are a couple of other ways in as well.
We visited just after Easter, and they were still selling painted eggs at the market. Many cafes and restaurants also had painted eggs on the tables.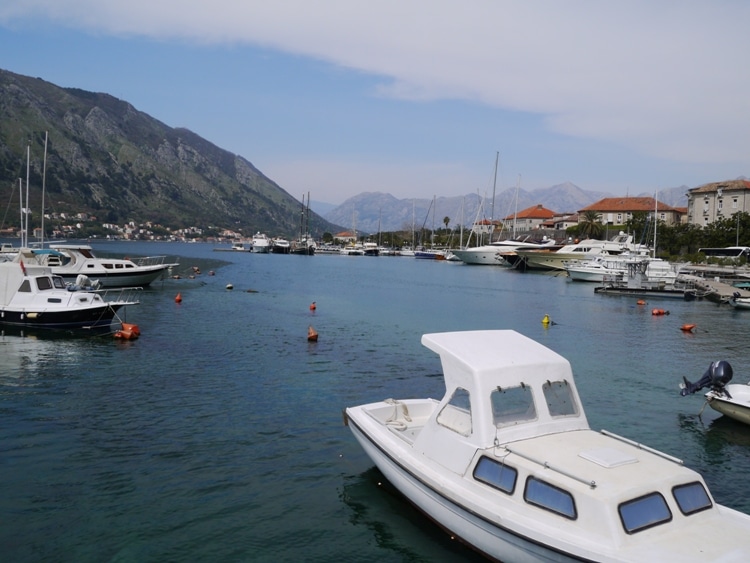 Just outside the old town is the harbor. It's worth taking a walk around it and seeing the old town from a distance.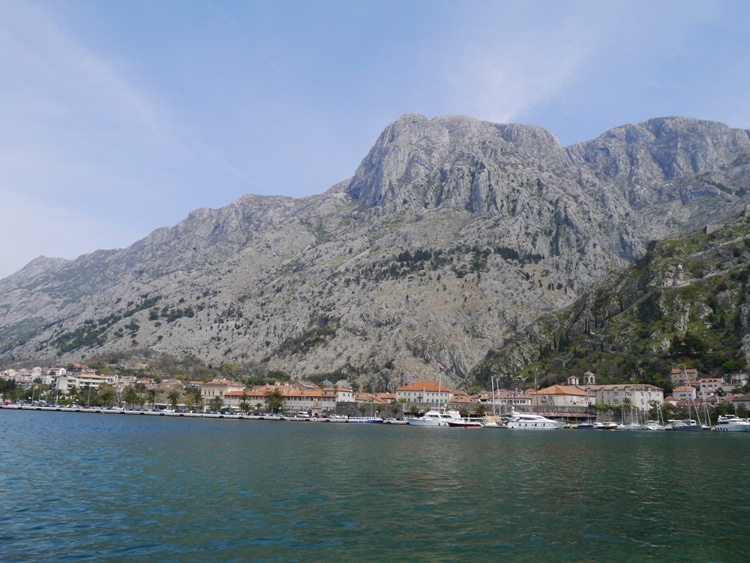 This is the view from further around the harbor, near the abandoned Hotel Fjord.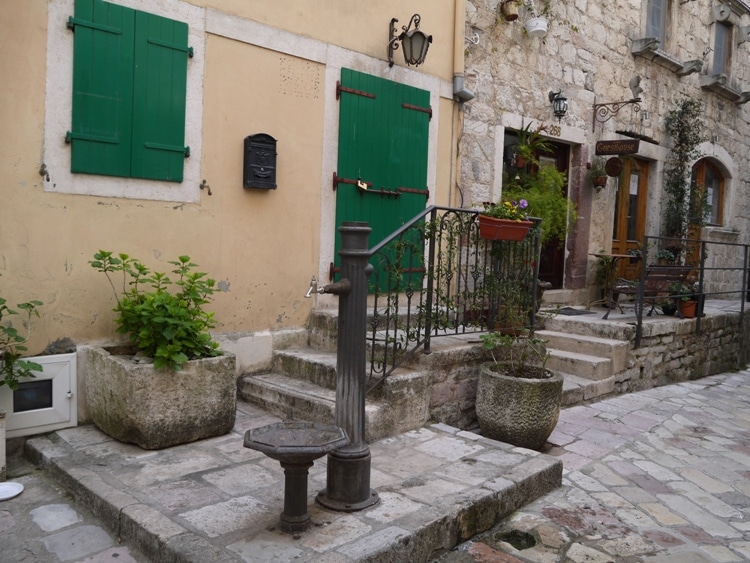 We saw quite a few of these working water pumps around the old town.
When you visit Kotor you'll also see lots of cats. We must have seen around 20.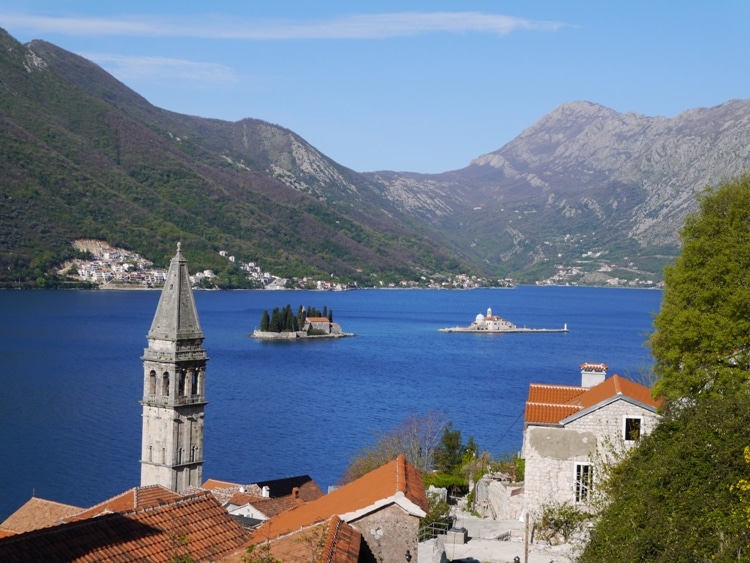 It's worth taking a trip to see the two islands, Sveti Dorde & Gospa od Skrpjela, which are just a few miles away.
Where To Stay In Kotor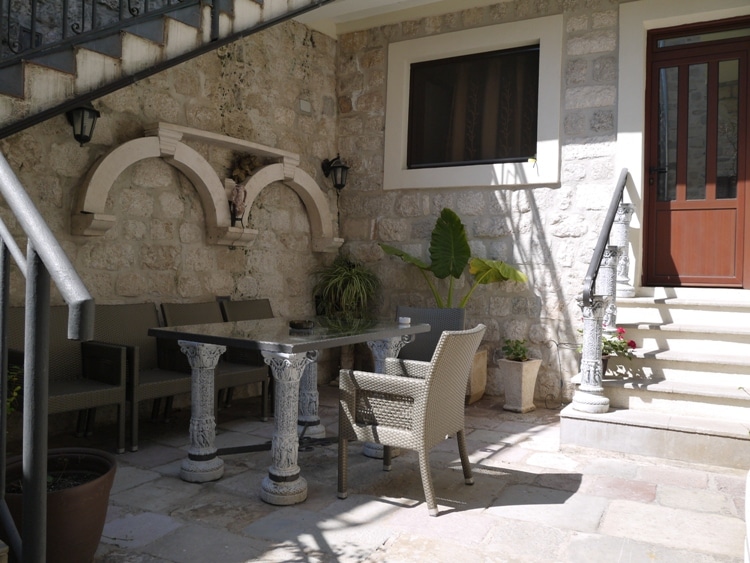 While in Kotor we stayed at the excellent Villa Ivana. As soon as we arrived we knew we'd love it there. For other hotels and apartments in Kotor, check out Agoda Kotor.