Today's bus journey was a just a 30-minute ride from Kotor to Budva. The distance between the two towns is round 23 km. There's no need to buy tickets in advance, as you can buy them at the bus station just before the bus leaves.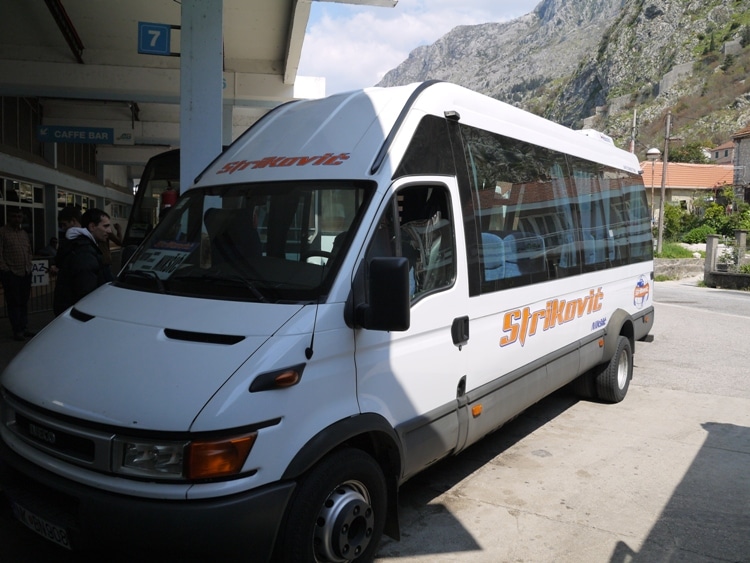 Our transport was a 22-seater minibus that was fairly new. The seating was comfortable and there was aircon. There were a total of 8 passengers, including us.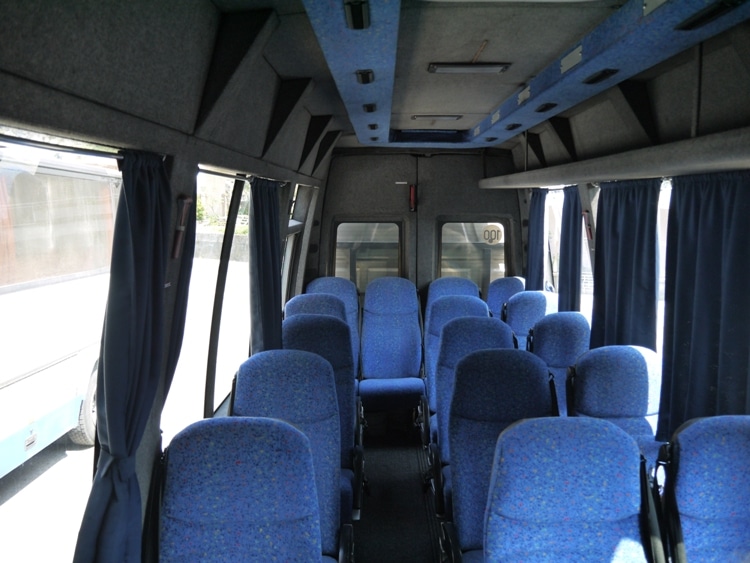 As is usual in this part of the world, taking large luggage on the bus costs EUR 1 per piece.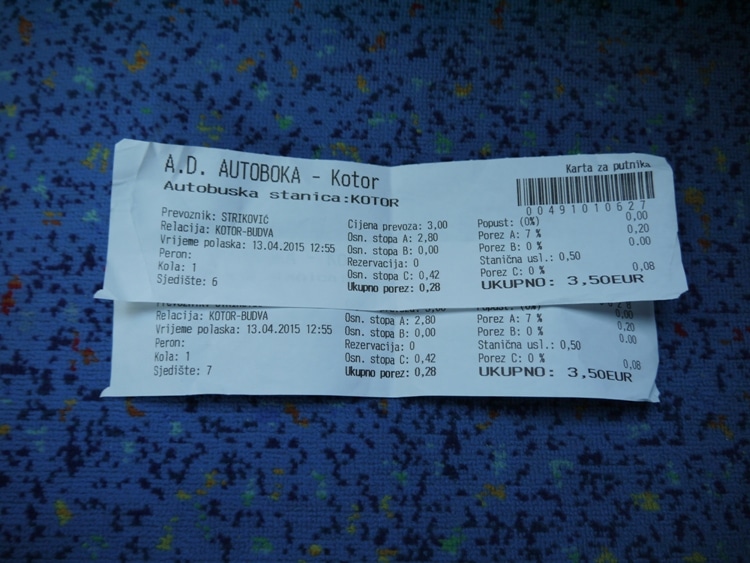 Tickets for this journey cost EUR 3.50 ($3.70) each.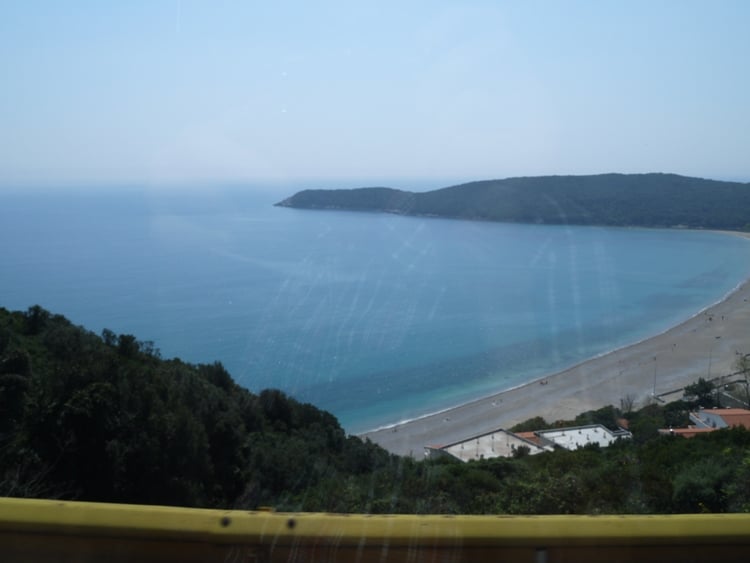 The views weren't great on this route, apart from the last few minutes just before arriving in Budva.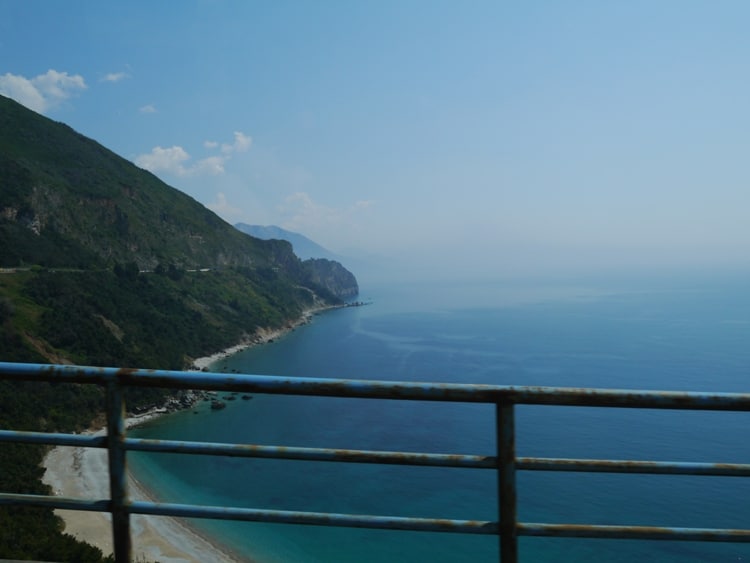 The other side of this hill is Budva.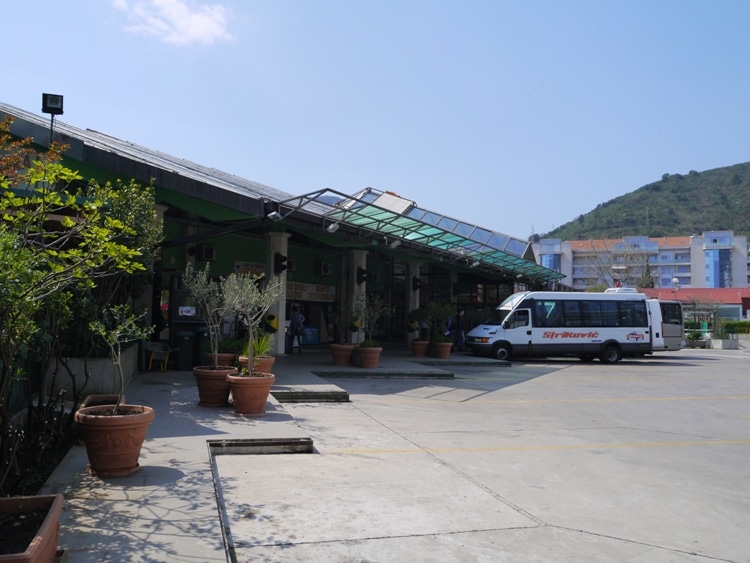 Budva bus station is about 1 km from the old town. There are taxis right outside the station. It cost us EUR 5 ($5.30) to get to Apartments Adriatic Budva, which is where we stayed for our two days in Budva.
Map Of Journey
Above is a map of the journey from Kotor to Budva.
Where To Stay In Budva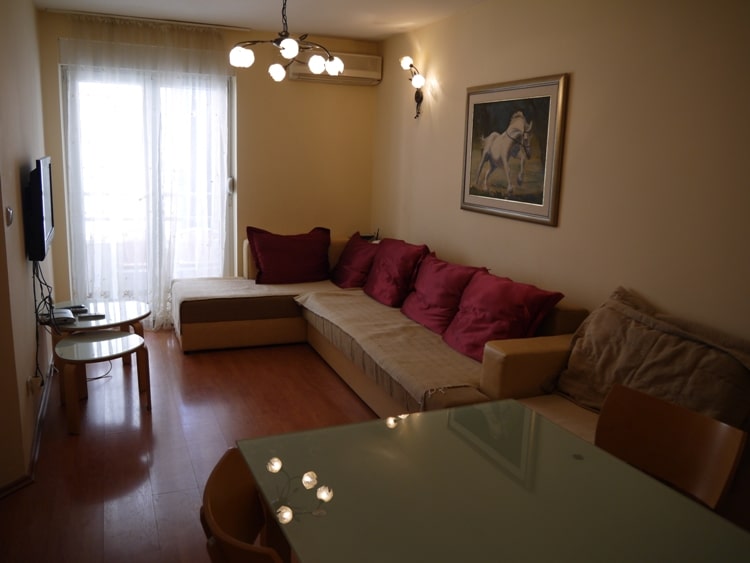 While in Budva we stayed at Apartments Adriatic Budva. Ours was a 2-bed apartment that cost about $33 a night. It's about a 10-15 minute walk from the old town. For more apartments and hotels in the area, check out Agoda Budva.