Rather than make a list of attractions to visit in Ljubljana, we've opted for a photo diary instead, as it gives a better idea of what Ljubljana is about. It's a beautiful city and photos can better show what it's really like. This is how we remember it and how we want you to see it. This is one of our favorite European cities that we've visited so far.
The Old Town Square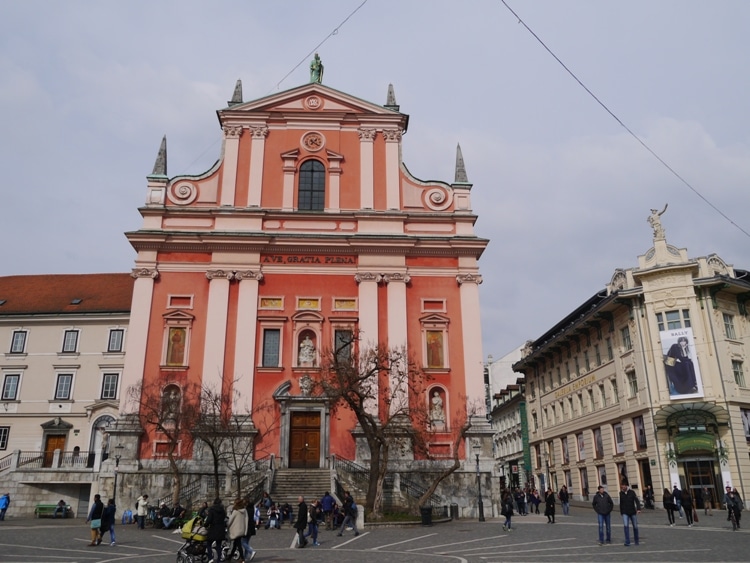 The Old Town Square and the area surrounding it is the most beautiful part of Ljubljana and is the part you'll see in most photos of the town.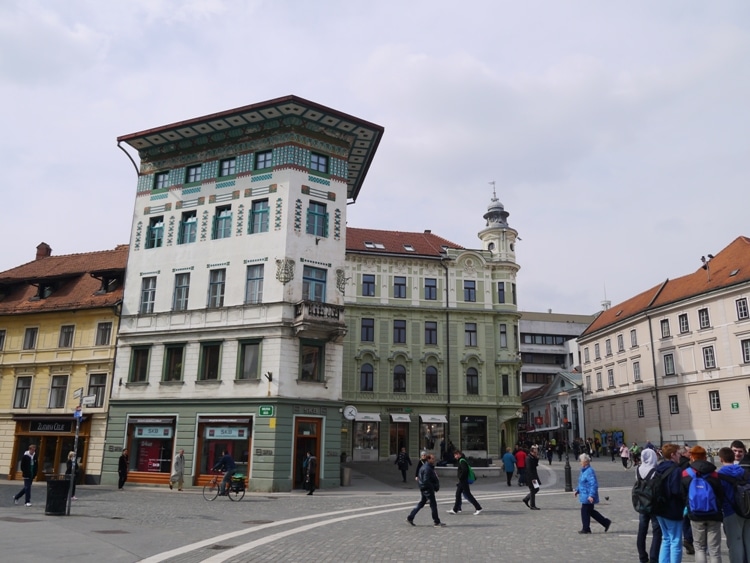 There are lots of cafes with outdoor seating in this area and it's an area where you'll see lots of tourists.
All the buildings in this area have been beautifully renovated.
From Above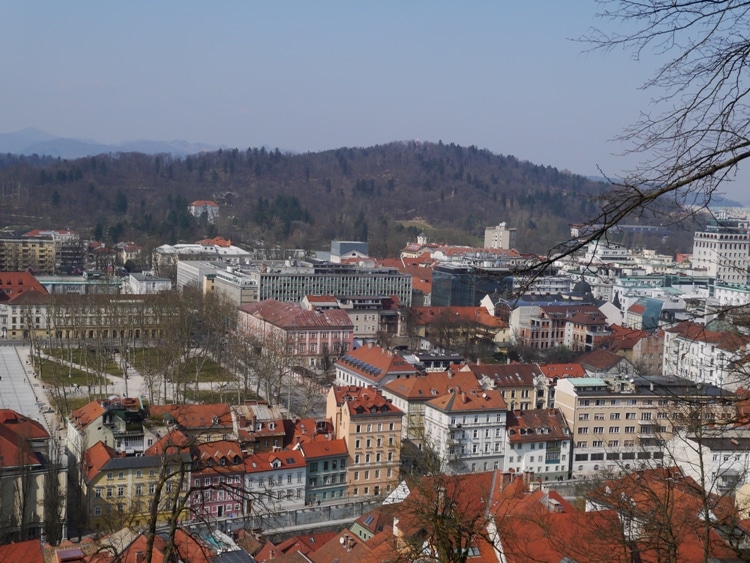 If you walk up to the castle you'll get great views of the town. In the image above you can see the hills above Tivoli Park. We also walked to the top of the hill, from where you can also get great views of the town.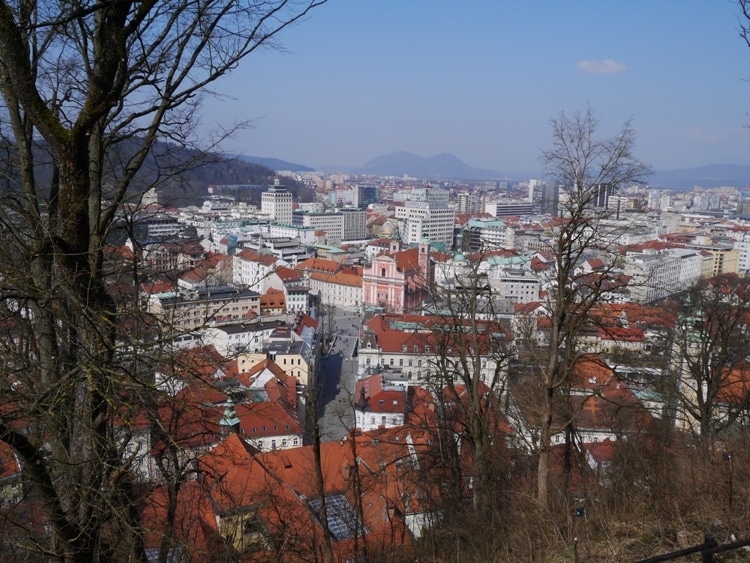 In the image above you can see the Town Square in the center.
The Castle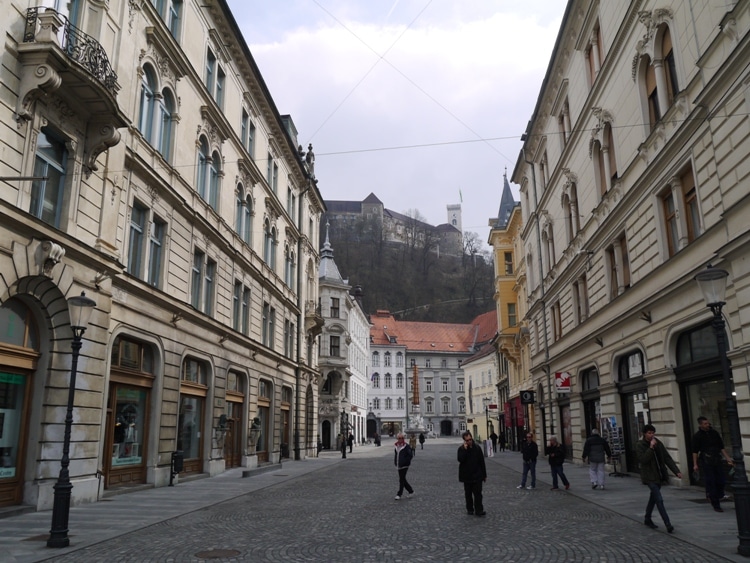 You can see the castle from many areas of the city. It's perched high on a hill looking down over the old town.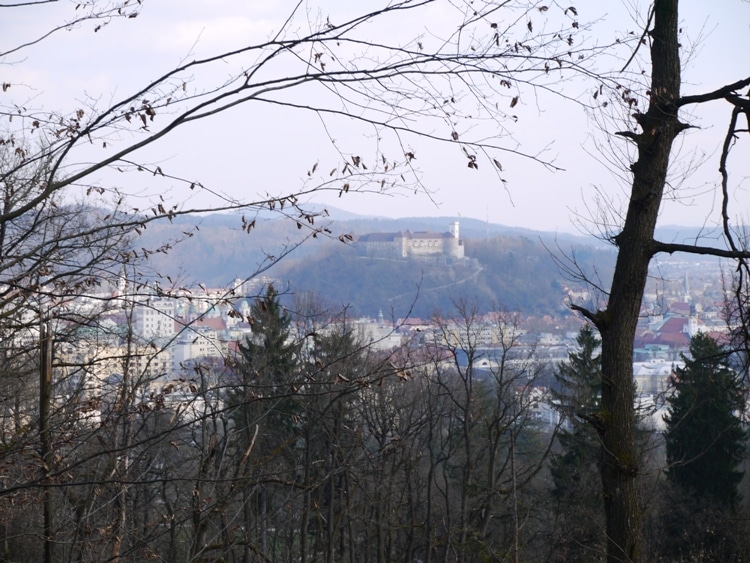 If you walk to the top of the hill behind Tivoli Park you'll get a good view of the town and castle.
Ljubljanica River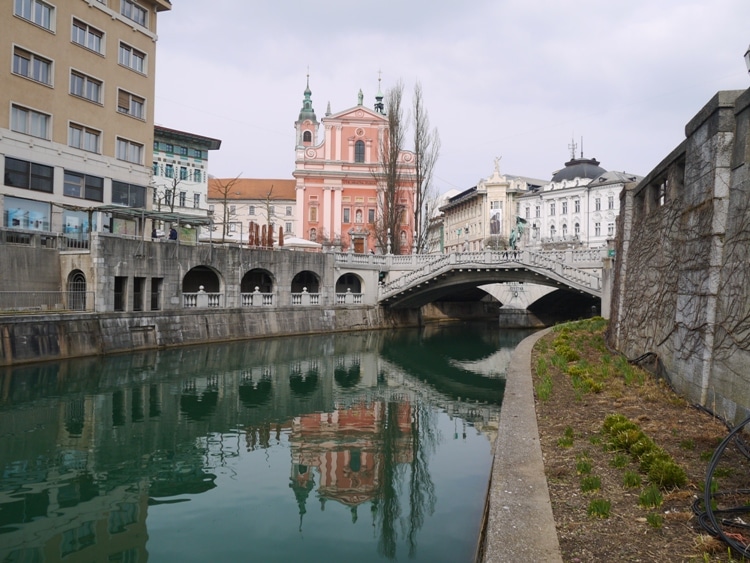 The Ljubljanica is a beautiful river that passes through Ljubljana city center. Above you can see the Town Square and three bridges.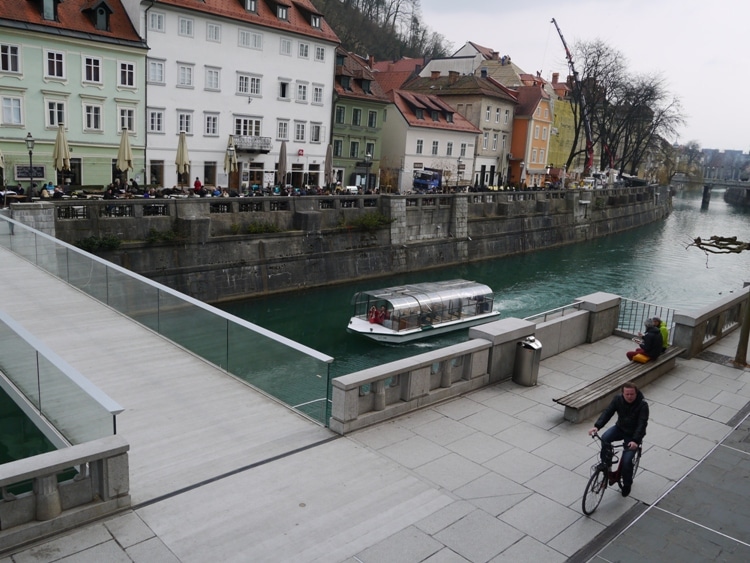 You can take boat trips along the river, as two tourists are doing in the image above.
Graffiti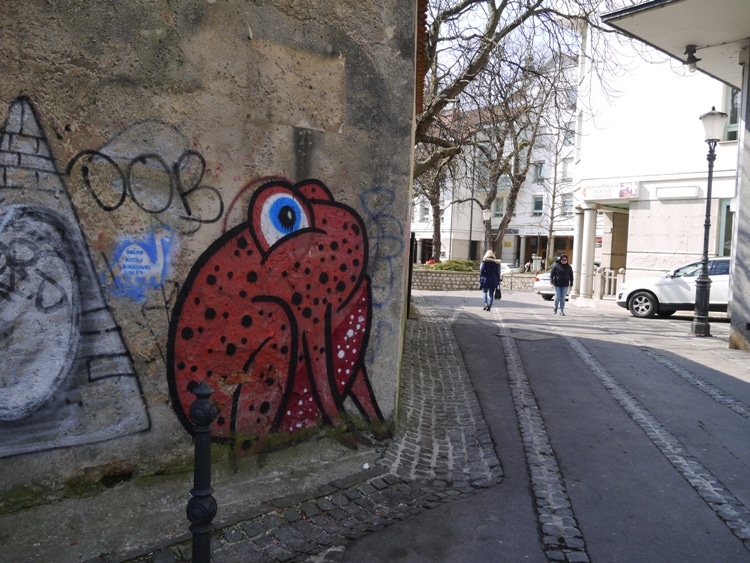 Walk anywhere outside the immediate area of the Town Square and you'll notice lots of colorful graffiti. We saw more graffiti in Ljubljana than any other place we've visited.
Walk almost anywhere and you'll see graffiti. Above is the underpass on the way to Tivoli Park.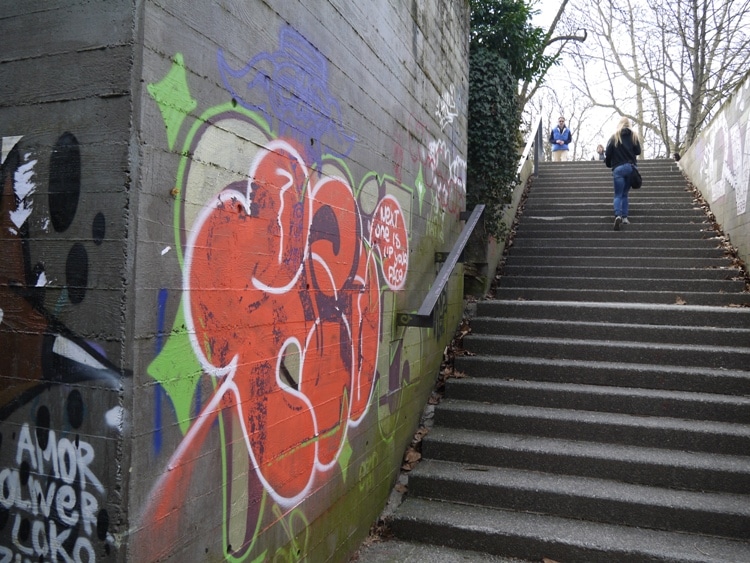 Trains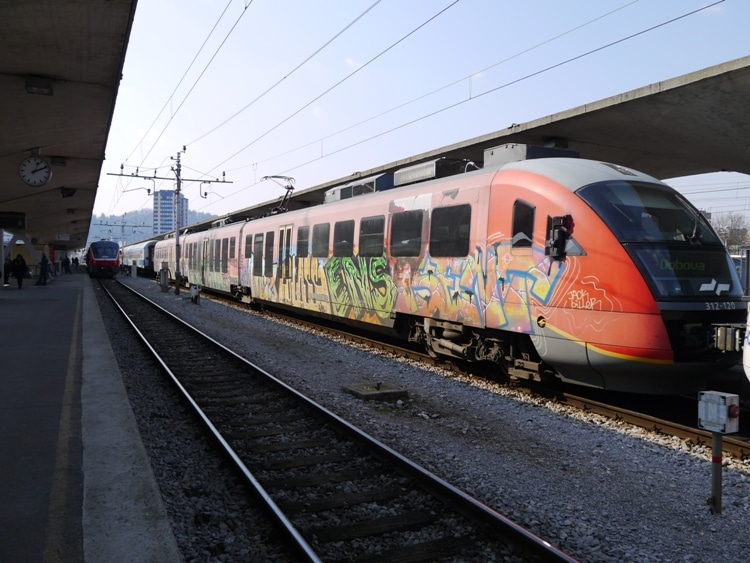 This is really just a continuation of the graffiti section, as most trains in Ljubljana are also covered in graffiti.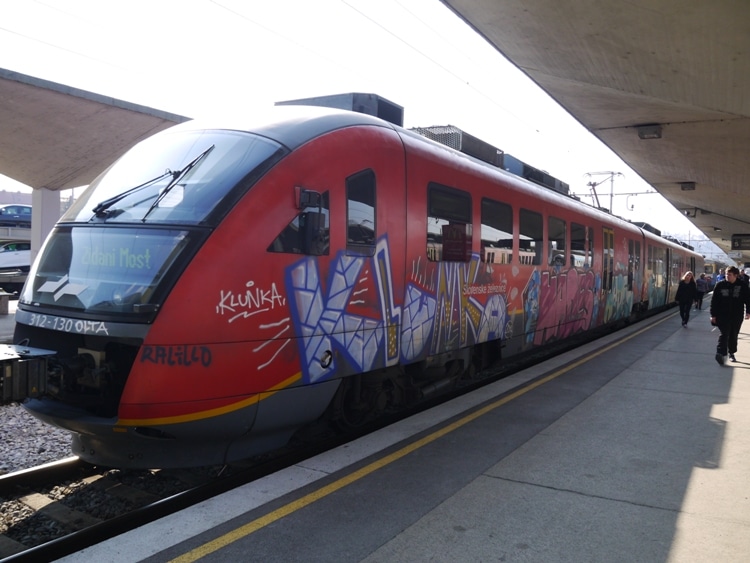 Ljubljana train station is definitely a very colorful part of the town.
Metelkova City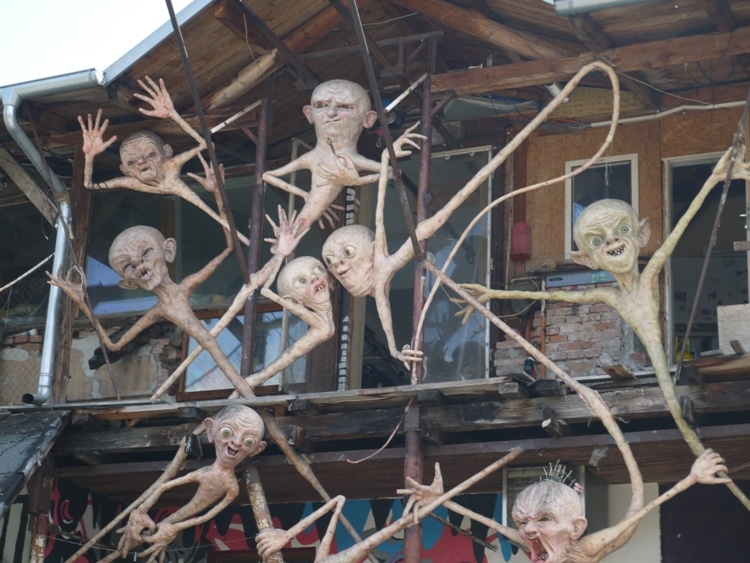 For a look at the city's alternative culture, talk a walk to Metelkova City. This is an old army barracks that was squatted in the 1990s and turns into a cultural center. See Metelkova City for details and more photos.
Quirky
We saw a few quirky things around town, such as this skeleton in a cage hanging outside a Disco Bar.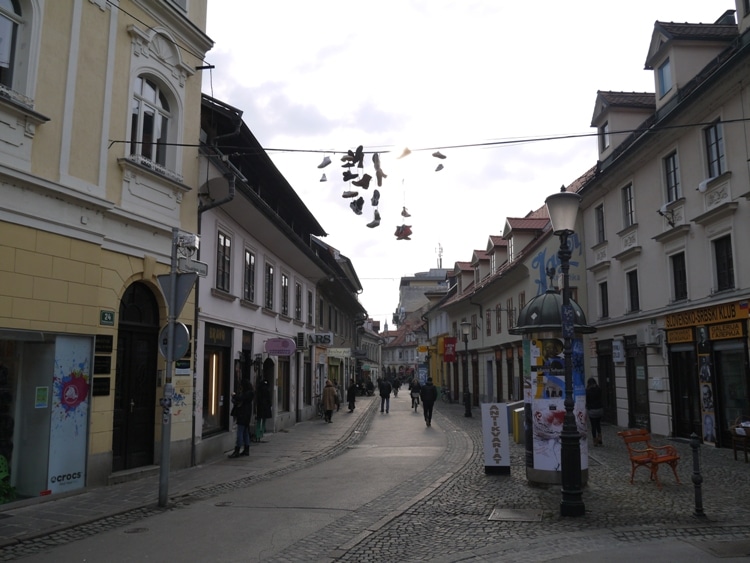 These sneakers hanging from a cable above the street reminded me of NYC.
The sundial above actually worked, as there was enough sun. As you can see, I took this photo at around 11:30.
Colorful Buildings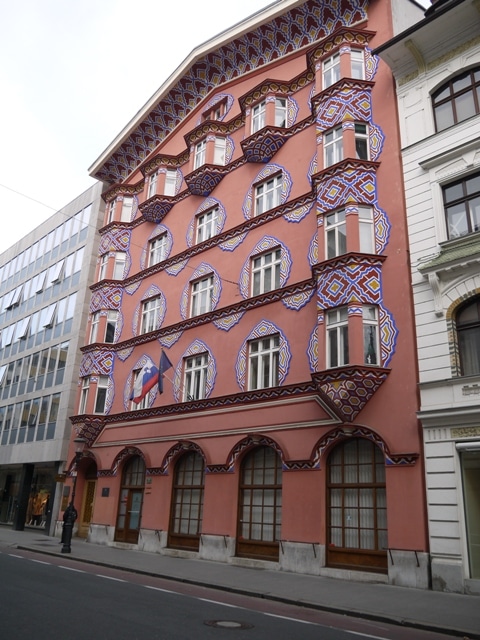 We loved the artwork on this building.
Tivoli Park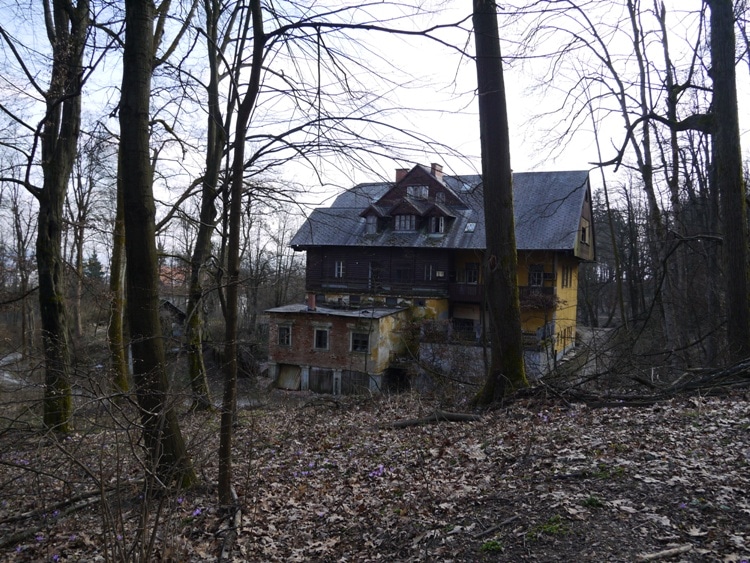 I've no idea if this house is haunted, but I like to think it is.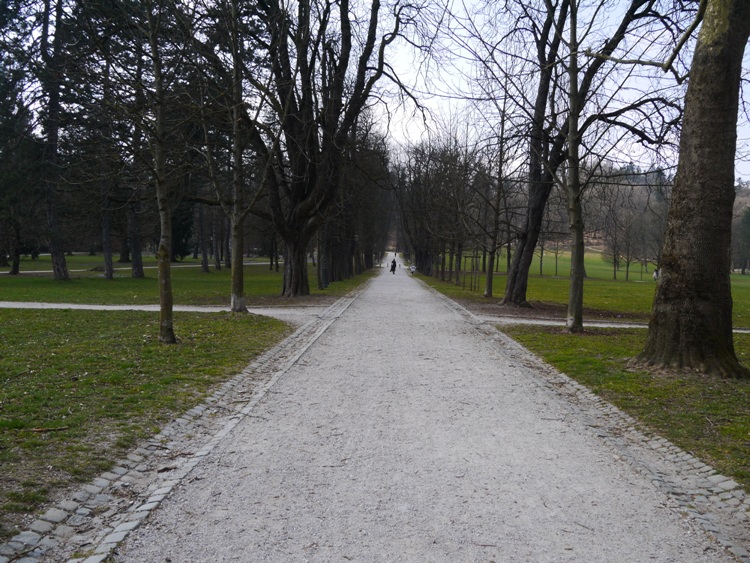 Tivoli Park is right on the edge of the city center and a great place to spend a few hours. You'll see lots of people out jogging in the hills above the park.
Žale Cemetery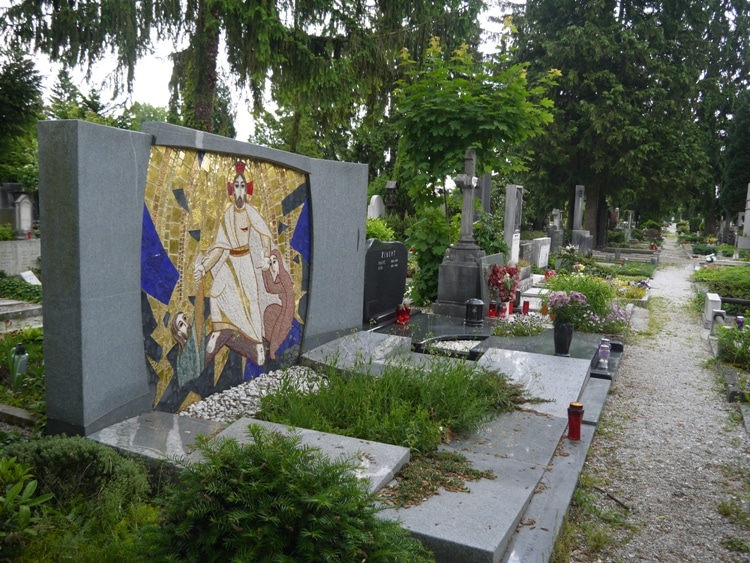 Žale Cemetery is one of the most beautiful in Europe and we'd definitely suggesting a visit there. See Žale Cemetery for details of opening hours and also lots more photos.
We have lots more photos, but these are our favorites and the best reminders of a beautiful city.
Hotels In Ljubljana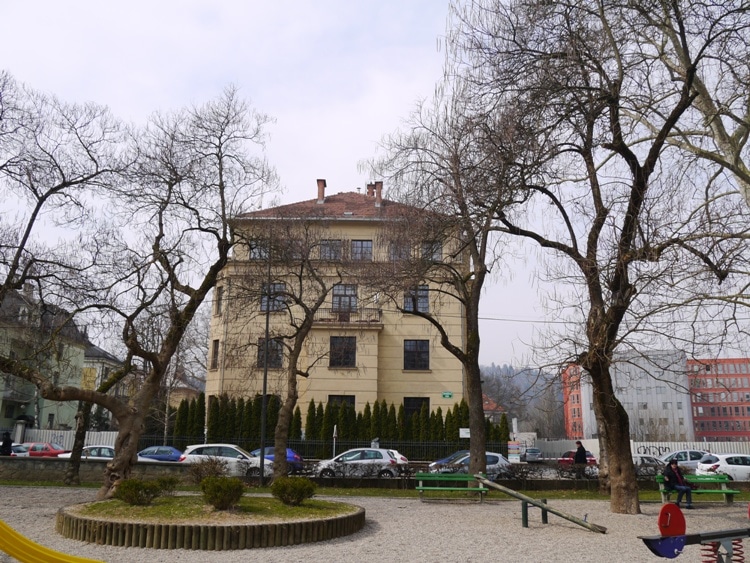 While in Ljubljana we stayed at Galeria Rooms, which was a great hotel only a 5-minute walk from the city center and a similar distance from the train station. For other great hotels in Ljubljana, check out Agoda Ljubljana Hotels.