Brighton was the final town that we planned to visit in Britain, before heading back to London to get the Eurostar to Paris and continue our travels around Europe. So today we got the London to Brighton train. I remember Brighton as a beautiful seaside town that many Londoners head to on weekends, and this is a journey I've done many times over the last couple of decades.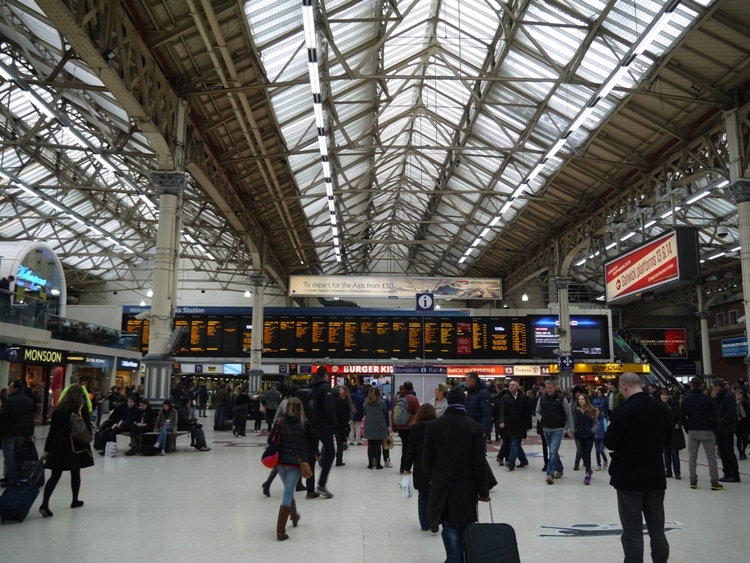 Trains to Brighton go from both London Bridge and Victoria stations. We traveled from Victoria station and bought return tickets for £16 each. I think you can get them a little cheaper if you book further in advance, but even a couple of months ahead I've seen the cheapest tickets being around £16 for one way. Buying train tickets in Britain can be a bit hit or miss when it comes to getting a good price.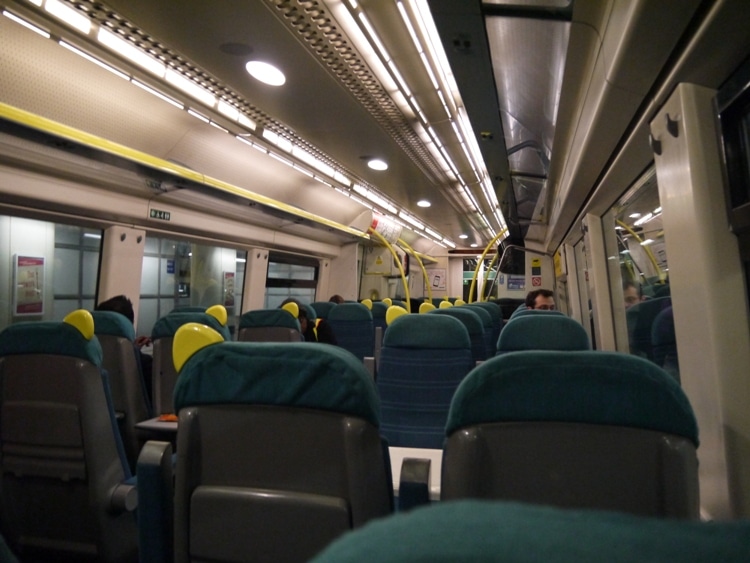 Our train was due to leave Victoria station at 13:33, but was 8 minutes late leaving due to a signal failure. It arrived in Brighton at 15:08, 14 minutes late. So, a journey time of around an hour and a half. It's a pleasant journey but quite uneventful, which I suppose is a good thing in some ways.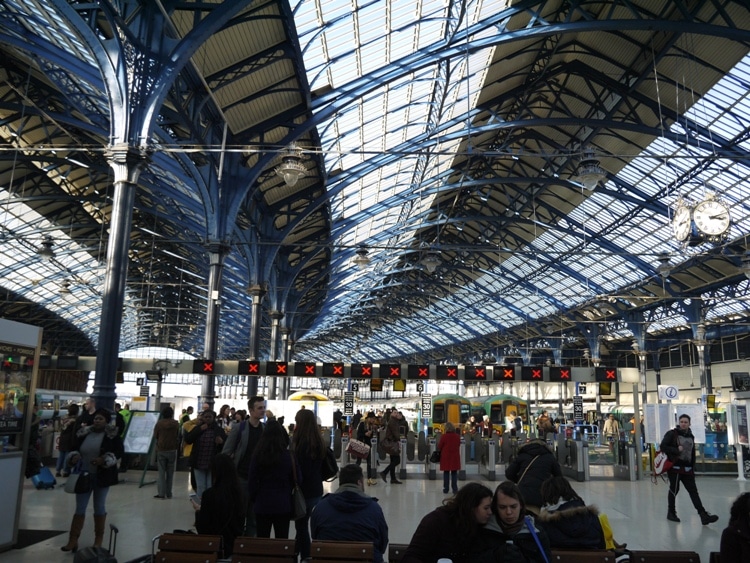 Brighton station is at the top of Queen's Road and it's only a few minutes walk from there to the seafront. The main area of the city center is to the left of this road as you're walking down the hill. There are plenty of taxis outside the station, so it's easy to get to your hotel if it's too far to walk or if you have heavy luggage.
Even if you're staying in London, Brighton is a nice day out, as you can visit it as a day trip. Trains back to London run until around midnight.
Map
Where To Buy Your Train Tickets
Your can buy your train tickets for this journey from the First Great Western website, even though this isn't a First Great Western train. They don't charge a booking fee, whereas some rail ticket sites do. In the UK ticket prices tend to be cheaper in advance, so book your journey as early as possible to get the best price. You can also buy tickets at the station if you prefer.
Hotels In Brighton
Brighton has hotels to suit all budgets. It's best to chose a hotel close to the city center if you don't have your own transport, as it will make getting around much easier. Check out what hotels are available with our favorite hotel booking site at Agoda Brighton.