After four weeks in the UK it was time to leave and continue our travels. For the next four months we'll be traveling around mainland Europe, with Paris as our first stop. As we prefer traveling by train than plane, the only option was to take the Eurostar from London's St Pancras station to Gare du Nord in Paris.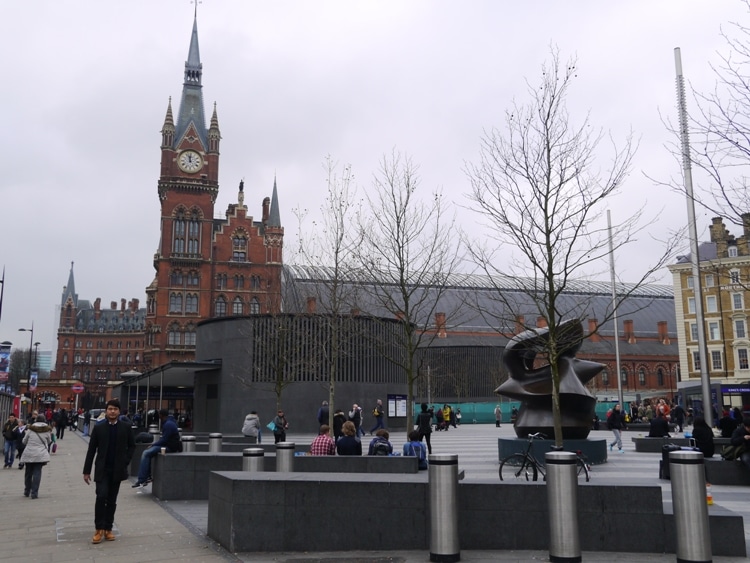 St Pancras is a beautiful station in London's King's Cross district, with the red brick part of the building being St Pancras Renaissance London Hotel. This is a superb 5-star hotel and an ideal location to stay if you're arriving or departing on the Eurostar.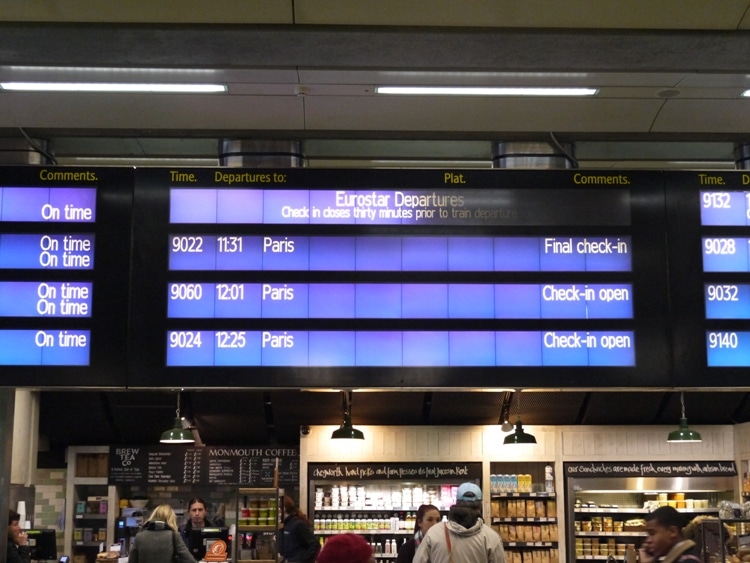 St Pancras station has been beautifully renovated, but feels a little like an airport. Some of the magic of traveling by train is also lost by the airport style security screening and passport control. We felt a little like cattle being herded rather than valued customers, but we still had a good experience overall.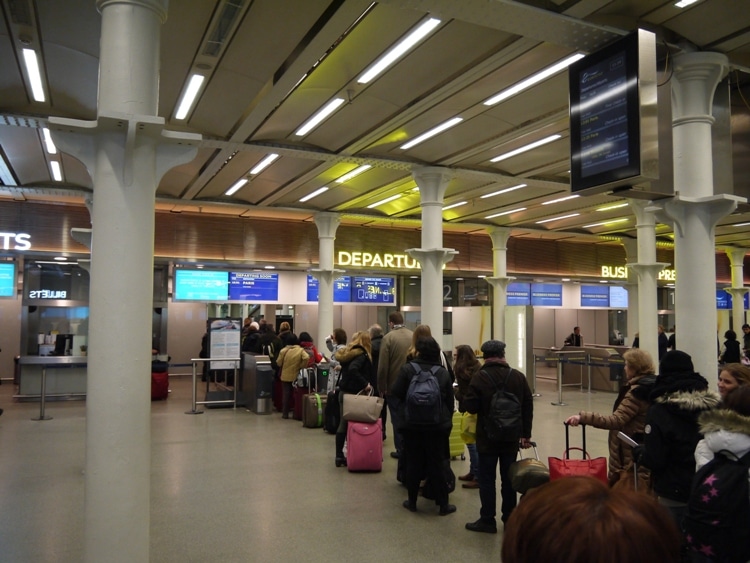 The departure queues were quite long when we arrived but it took less than 5-minutes of queuing. After that you have to pass through the security scanners and then passport control. Passport control took less than a minute for each of us and seemed very informal.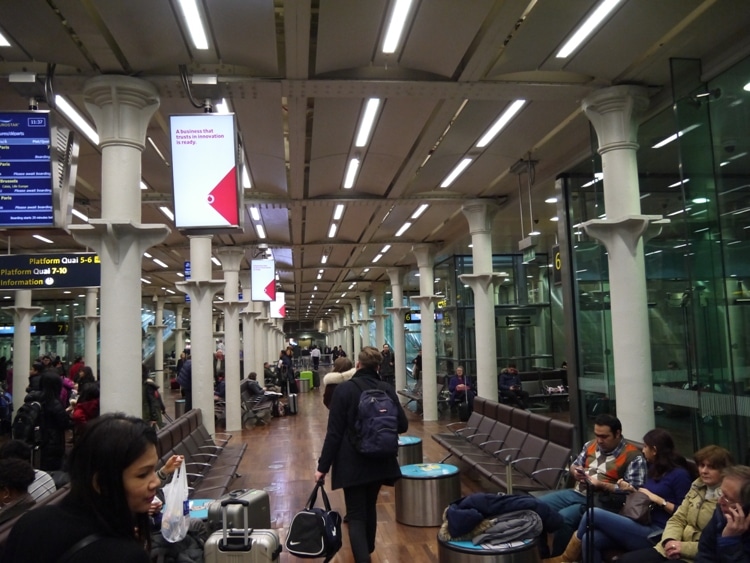 The departure lounge was quite crowded, but we managed to find some seats. If you want to buy food for your journey you need to buy it at the station before passing through the departure gates. There's only one cafe in the departure lounge.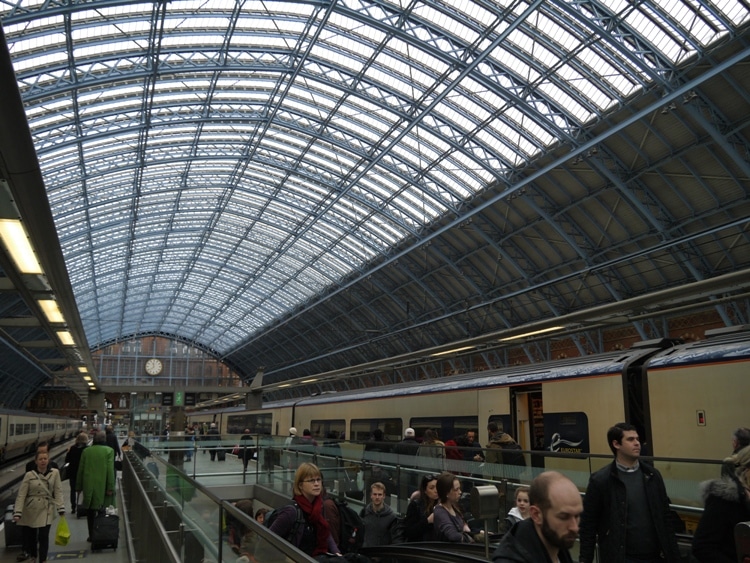 The train was fairly comfortable, although a little more legroom would have been better. The seats were comfortable though and it was a pleasant journey.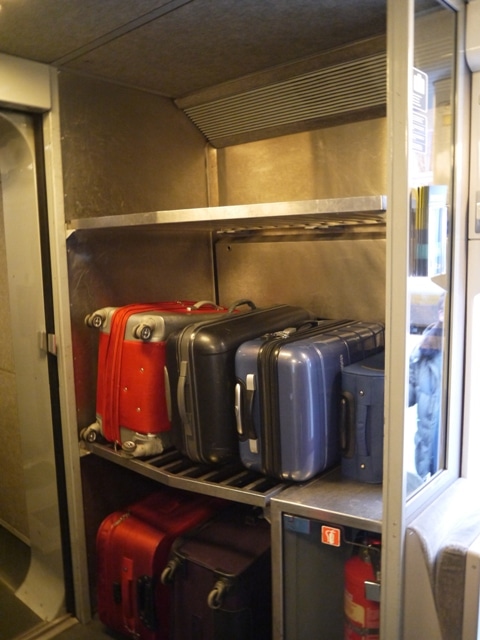 There was enough room on the luggage rack for our suitcases, as most people had small bags that they stored in the space above the seats. Overall there was plenty of luggage storage space.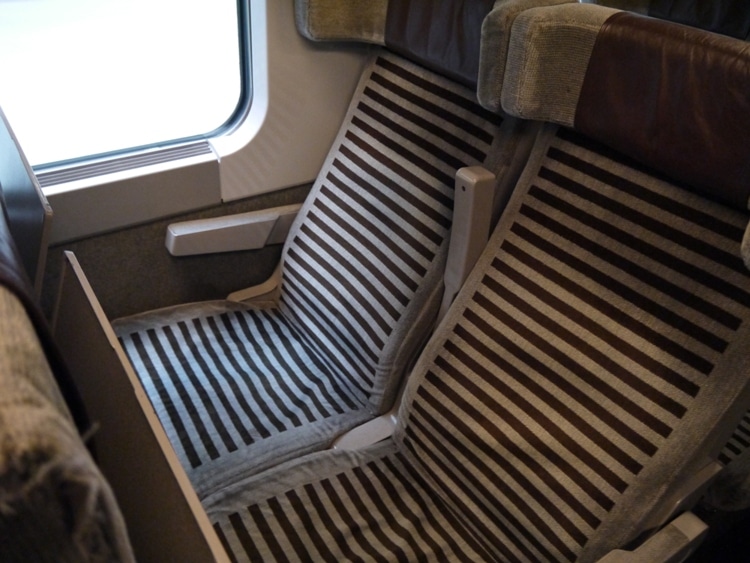 Our carriage was full, as you'd expect it to be with such a popular train.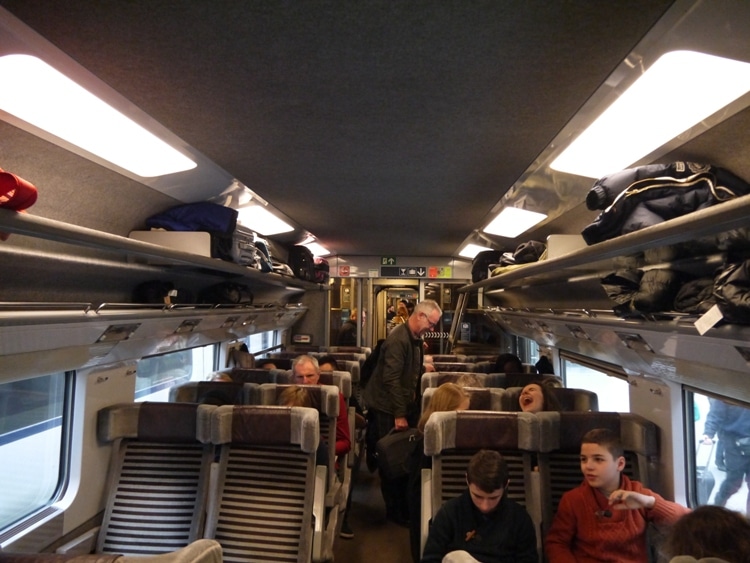 Our train left on time at 12:01 and arrived on time in Gare du Nord 15:22. The time in France was an hour ahead of the UK, so that's a journey time of just under 2.5 hours.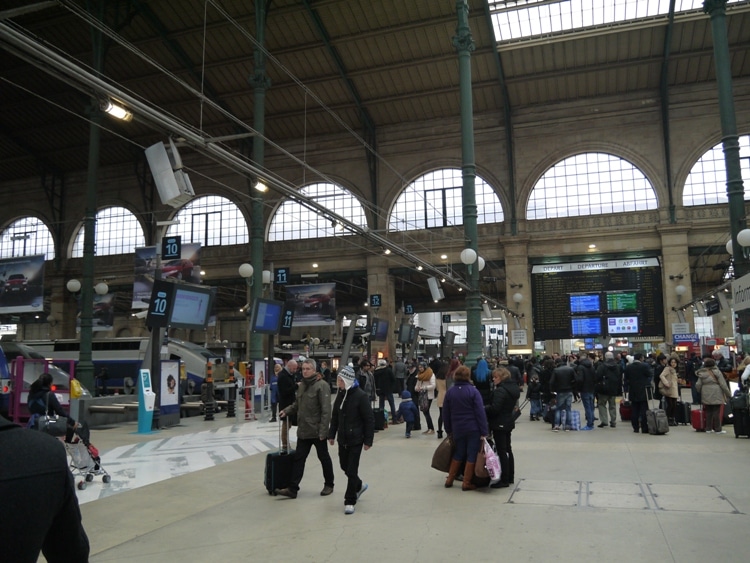 From Gare do Nord we got the Metro a few stops to Place de Clichy, which is where our hotel was located. It was the excellent Hotel Darcet.
Map Of Journey
Where to Buy Eurostar Tickets
We bought our tickets from Eurostar.com, which is the official site. Other travel sites also sell tickets, so just buy them from wherever suits you best. Our tickets cost £59 ($92) each, but what you pay depends on the train time, the time of year and how many tickets are left for sale Buy early for the best prices.
Hotels Near King's Cross St Pancras
As well as the excellent St Pancras Renaissance London Hotel mentioned above, there are numerous other hotels clustered around the St Pancras & Kings Cross station area. Check out Agoda King's Cross for a great selection.
Hotels In Paris
For our four days in Paris we stayed at the excellent Hotel Darcet. For other hotels in Paris, check out the great range at Agoda Paris.