As you probably already know, we love to travel by train and today's journey was definitely the most comfortable one in the last five years. We've been in Southeast Asia all that time and love the trains there, but they're not what you'd call comfortable. So traveling first class from London to Swansea was a real treat and a world away from many of the trains in Southeast Asia. And the best part is that we have lots more train journeys like this planned for the UK and mainland Europe over the coming months.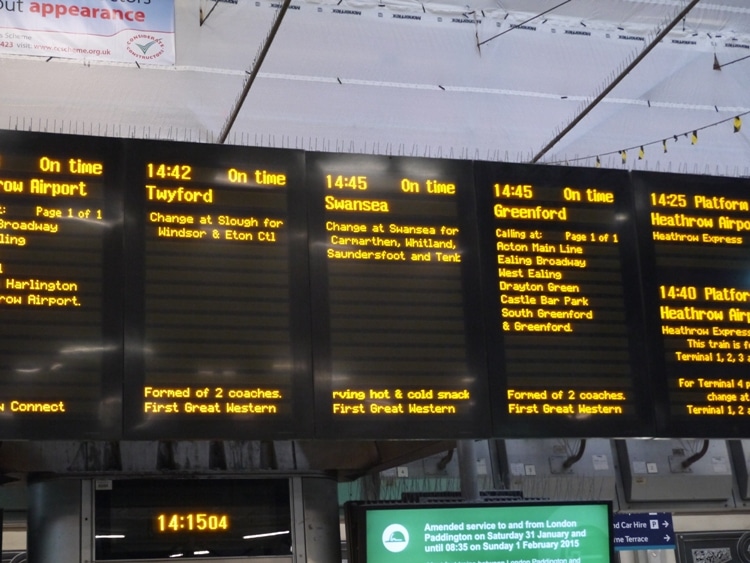 If you're used to traveling by train in Southeast Asia, the first difference you'll notice is how easy it is get information on your train. The train information boards clearly show the trains, times and platforms. It's just too easy. As you can see above, our train was on time.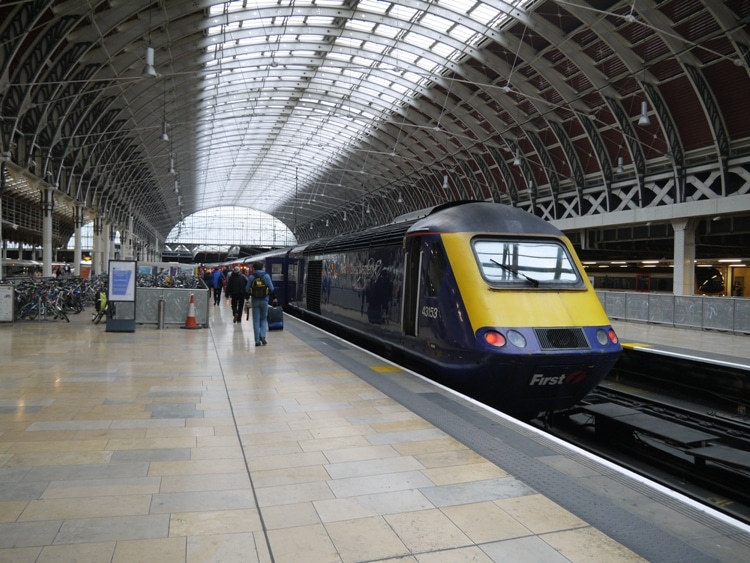 As you can see in the image above, Paddington is a beautiful train station. It's currently having some renovation for the Crossrail project that will start running in 2018, so will look even better when that's finished.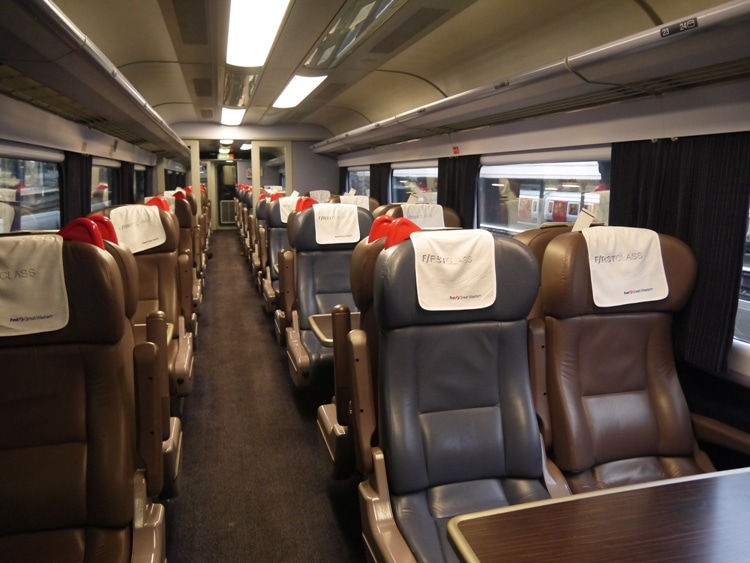 The first class carriages are at the front of the train, which means that when you arrive in Swansea you're right at the station exit and near the taxi rank. This means less waiting time if you need to get a taxi.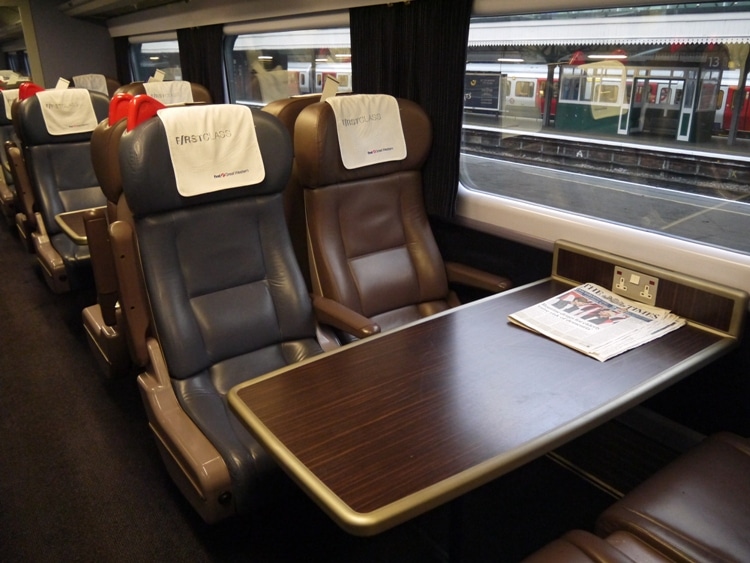 The seats in the first class carriage were very comfortable indeed and there was plenty of legroom. We made good use of the table and it made a big difference to our journey. I was able to get some work done and there was enough room for all our food and drinks.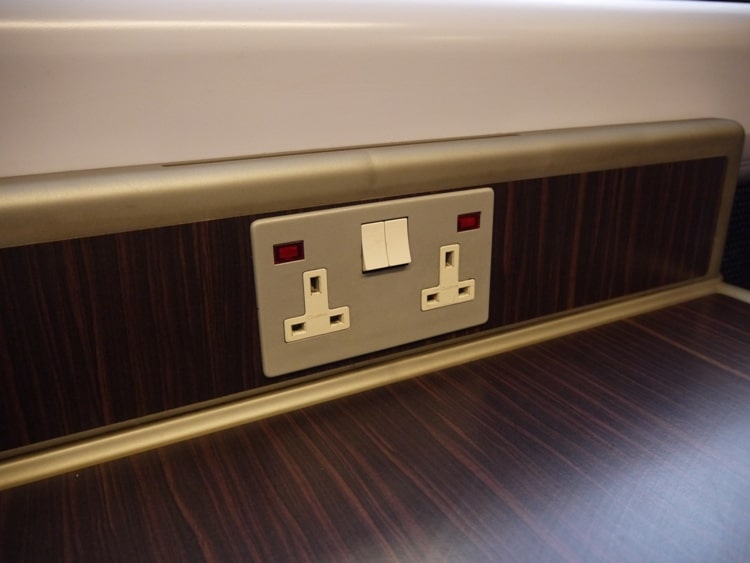 There was a double power point at our table so we were able to charge our laptops and phones, which usually isn't possible on many train journeys. It's great arriving at your destination with all your electronic equipment fully charged.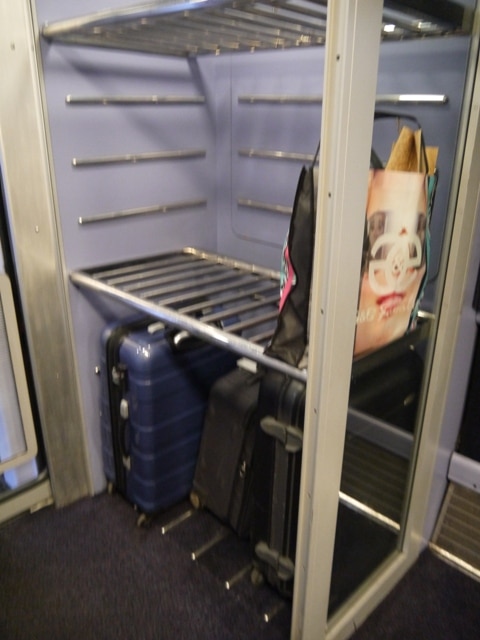 There was plenty of room on the luggage rack, as most people traveling on this train tend to be commuters and business people.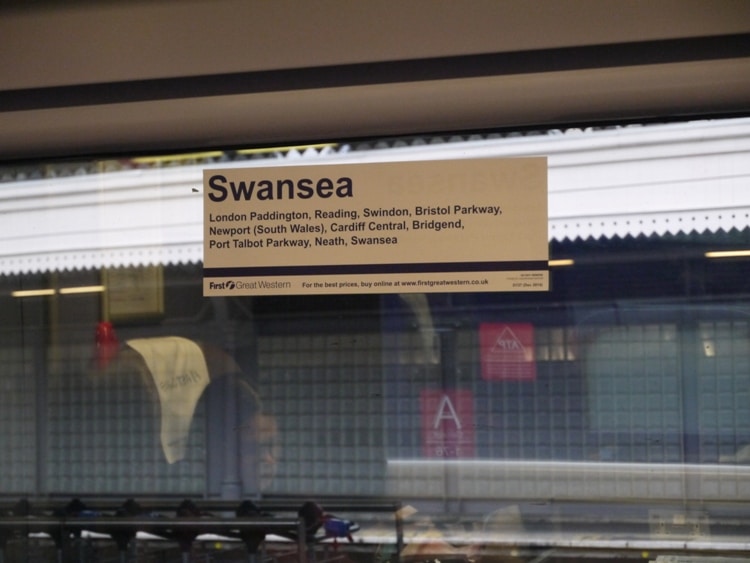 The train destination is shown on the windows, so you can be sure you're on the correct train. I'm constantly amazed at how many people have got on the wrong train and not realized until it's left the station. There's no chance of that happening with such clear information. Our train stopped at Reading, Swindon, Bristol Parkway, Newport, Cardiff Central, Bridgend, Post Talbot Parkway, Neath and Swansea. For those that don't know the geography of the UK, the border between England and Wales on this journey is at the River Severn. The train will use the Severn Tunnel after Bristol Parkway (England) and before Newport (Wales). So when you're in the tunnel you're leaving England and entering Wales.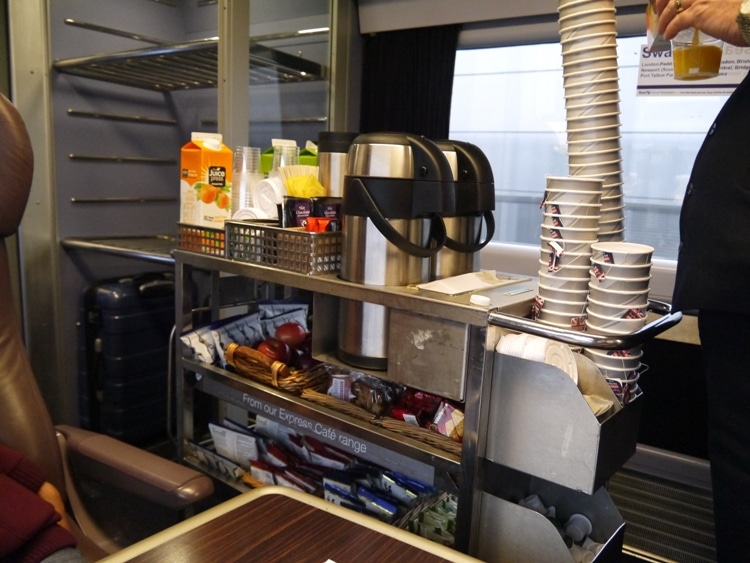 If you travel first class you get free drinks and snacks throughout your journey. There was tea, coffee, hot chocolate, fruit juice, water, crisps, nuts, biscuits, cakes, apples and plums. There might have been a few extra items, but that's what I can remember.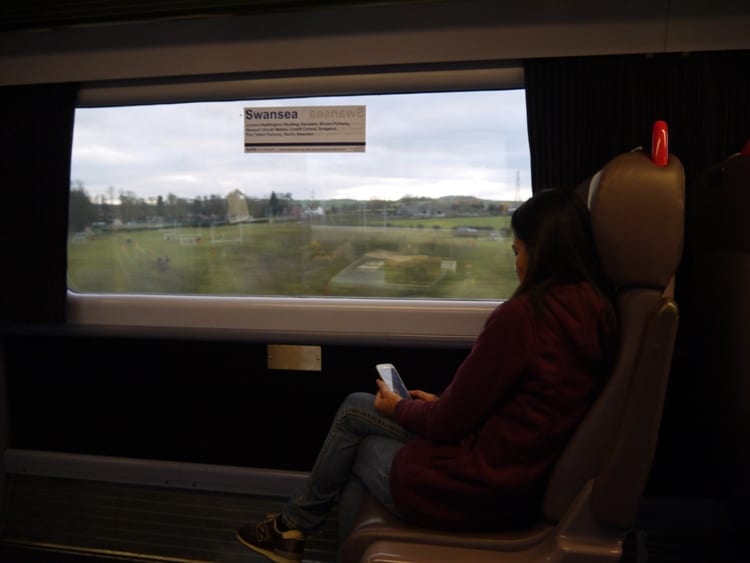 We left London at 14:45 and arrived in Swansea at 17:43, so that's a journey time of just under three hours. The time passed quickly and the journey was very enjoyable. The guy that brought the drinks and snacks trolley around was particularly friendly. It's staff like that that help turn a good journey into a great journey.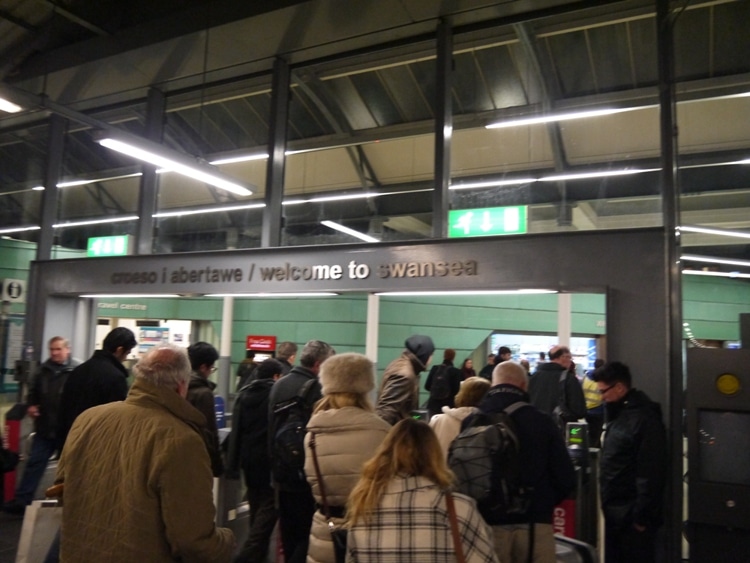 We arrived in Swansea on time. We'll be spending a week in the Swansea area before continuing our travels around the UK. Our next train journey will be to the historic city of Bath. We're both looking forward to that, especially after such a great first train journey in the UK.
Map
Where To Buy Your Train Tickets
Your can buy your train tickets for this journey from the First Great Western website. In the UK ticket prices tend to be cheaper in advance, so book your journey as early as possible to get the best price. You can also buy tickets at the station if you prefer.
Hotels In Swansea
If you're planning to visit Swansea, there are some great hotels, including the excellent Marriott Hotel. This is located in the Marina area and right next to the sea. This is the perfect place to stay, as it's only a few minutes by taxi from the train station. For other hotels in the area, check out Agoda Swansea.