You can have a great time wandering around the Sunday Night Walking Street Market In Chiang Mai, but if you're looking for something specific a map always helps. This map is posted at the intersection of Rachadamnoen Road and Ratpakinai Road. So make your way there if you get lost.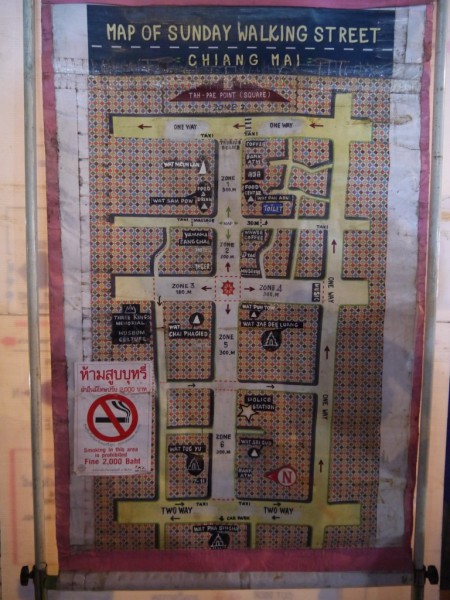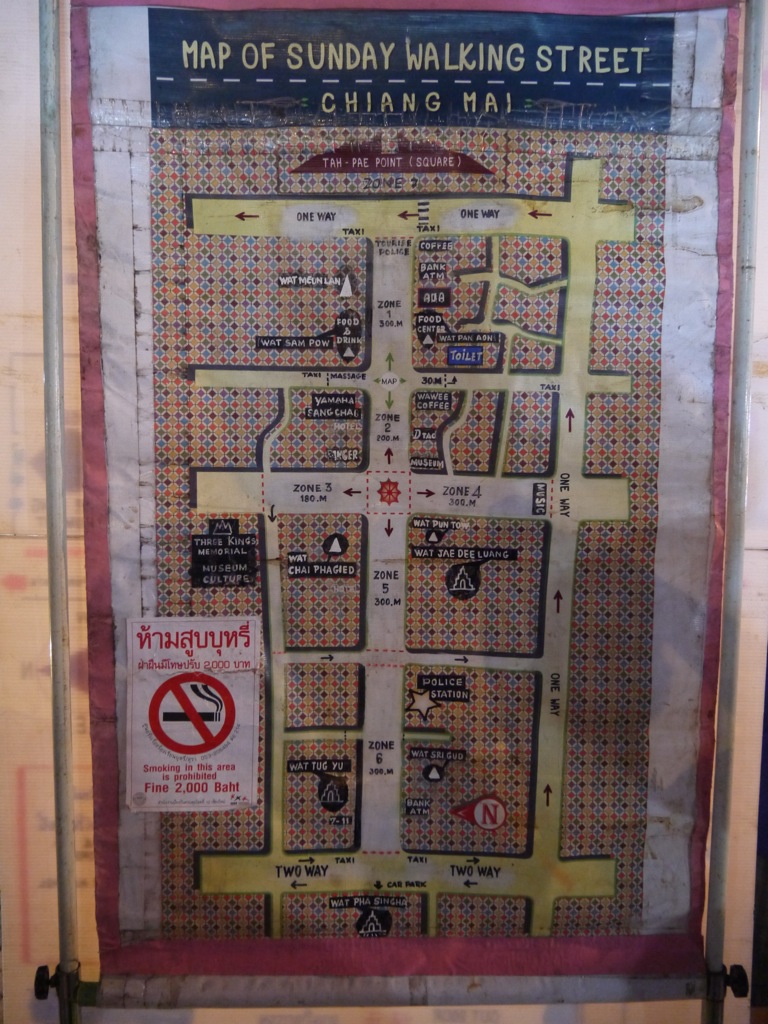 If this map is still too small to read, then try using Ctrl+ to enlarge the screen on your PC.
Hotels In Chiang Mai
Chiang Mai has some great hotels at unbelievable prices. Check them out via the Agoda link below.