If you're looking for a hotel in Swansea with a superb location, then look no further than the Marriott Hotel. You'll get a room with either sea or marina views, be within a few minutes' walk of the city center, and have easy access to the stunning Gower Peninsula. In case you don't know, Gower was the first area of Britain to be designated as an Area of Outstanding Natural Beauty.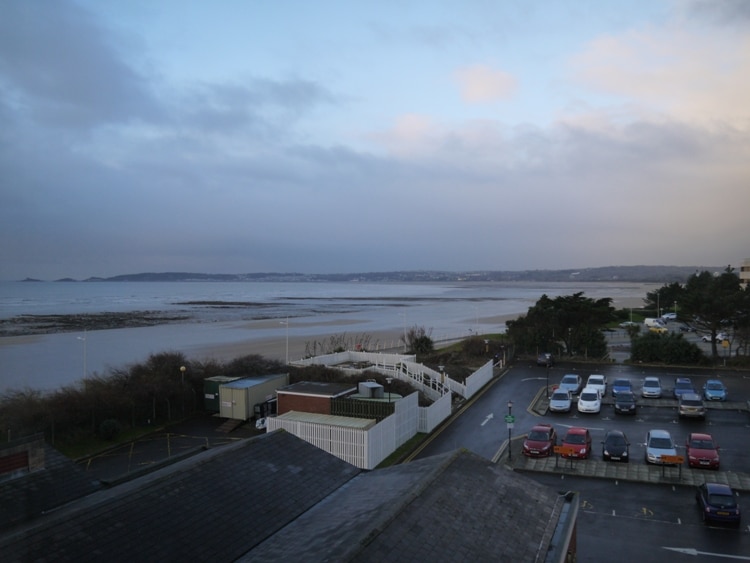 Our Room
It's not often we get to stay at a hotel where we can wake up, open the curtains and have wonderful view of the sea. In the photo above you can see Swansea Bay, with the picturesque village of Mumbles at the top. It's possible to walk or cycle to Mumbles along the seafront.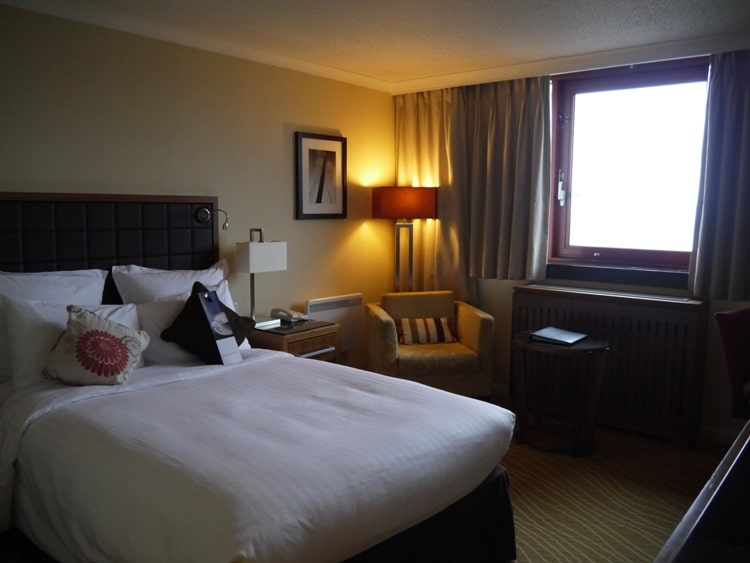 It wasn't just the views that were great. Our room was pretty awesome as well. The bed was comfortable, there were plenty of power power points, and the room was warm, which was especially appreciated in winter.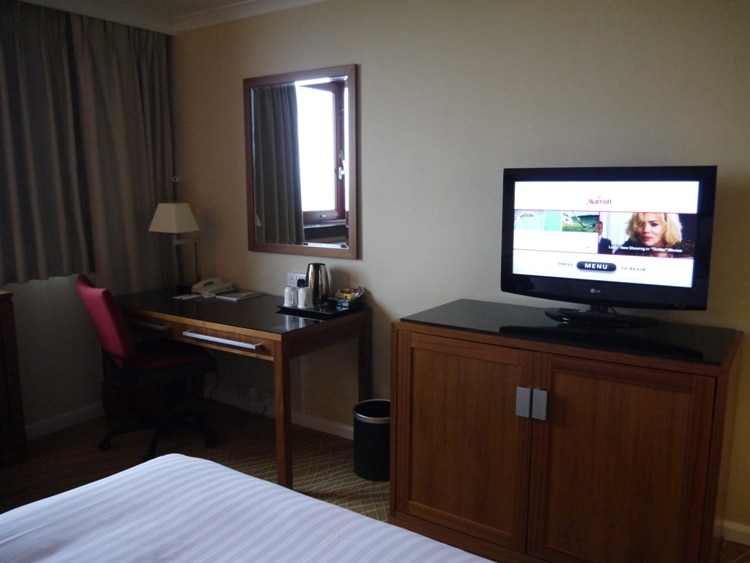 There was a decent sized desk in our room, so I was a able to do a little work. There was also free tea and coffee, and a fridge, which was quite handy.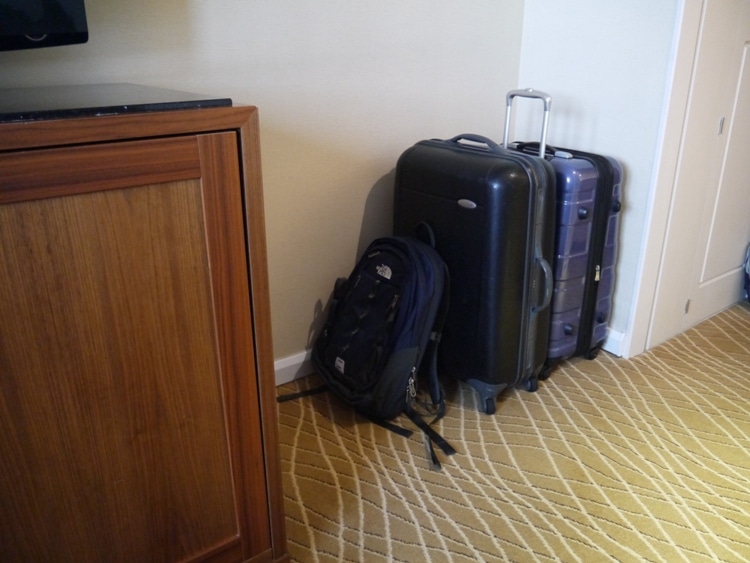 There was a separate area to store our luggage, which is something we've haven't had at most UK hotels. It's nice to be able to store your suitcases out of the way instead of having to step over them all the time.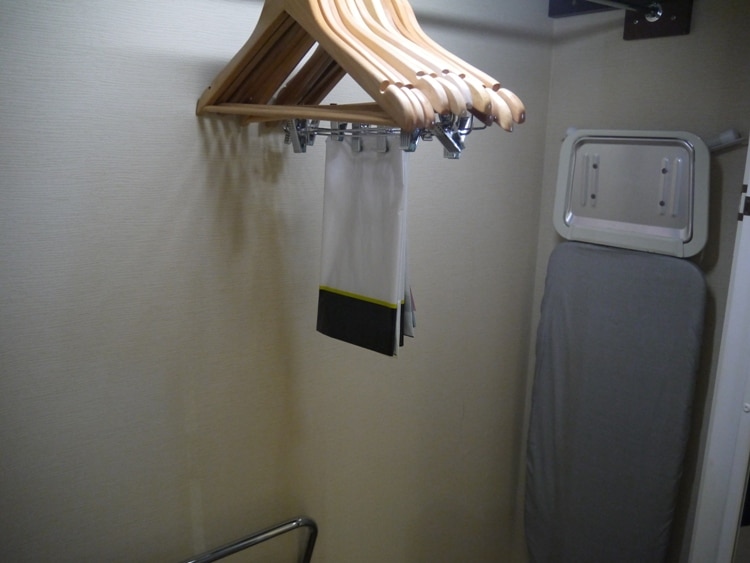 The wardrobe was quite large, with plenty of hangers, an iron, ironing board and safety deposit box.
Bathroom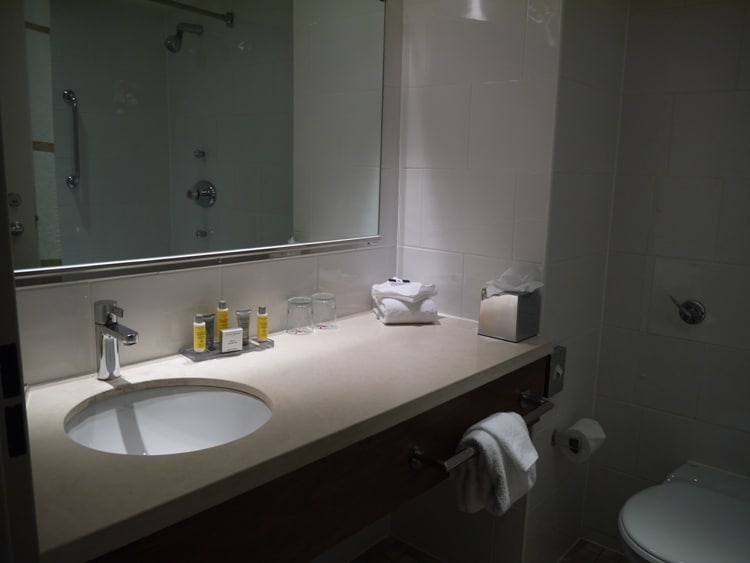 The bathroom was a decent size and had bath and shower. There were a range of good-quality toiletries laid out, so we had everything we needed.
Wifi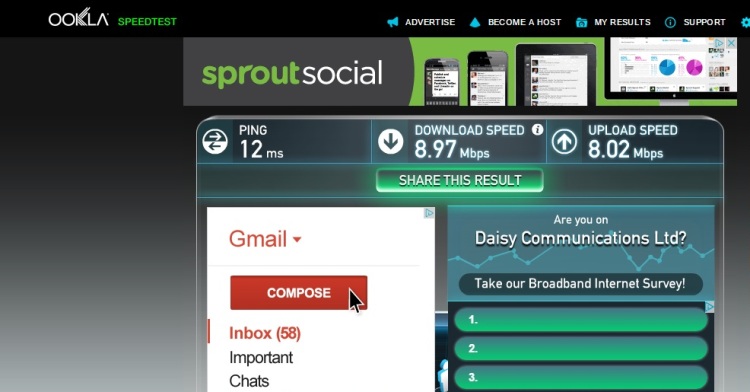 I tested the wifi speed at the hotel and it showed as around 9 Mbps download and 8 Mbps upload, both of which are pretty good. You do have to pay for the wifi, although Marriott Reward members get it for free. So you might want to sign up for that before booking your hotel.
Breakfast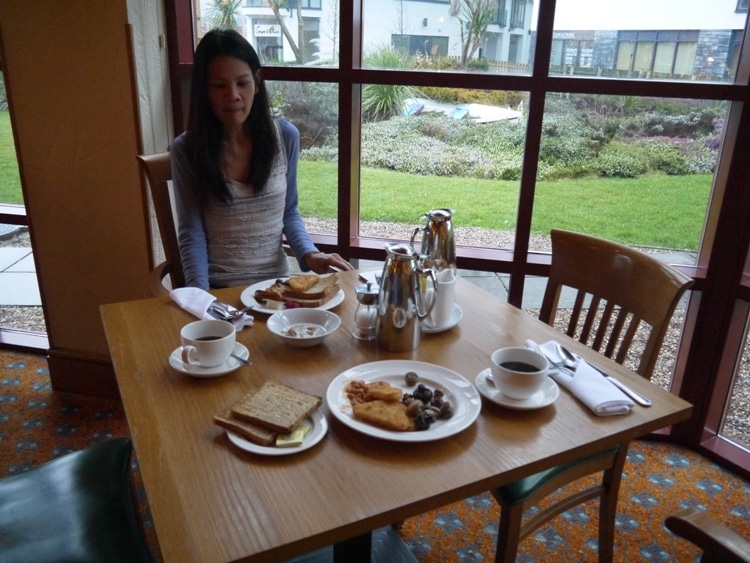 The breakfast room looks out over landscaped gardens so is quite a relaxing area. When we arrived for breakfast we were shown to our table and brought individual pots of coffee. We then selected our food from the buffet, where there was an excellent choice, even for vegetarians.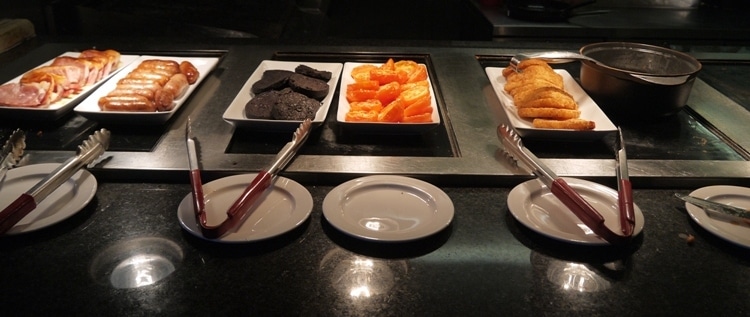 For the hot dishes you had a choice of bacon, sausage, black pudding, fried tomatoes, hash browns, sauteed mushrooms and baked beans. You could also order addition items such as eggs.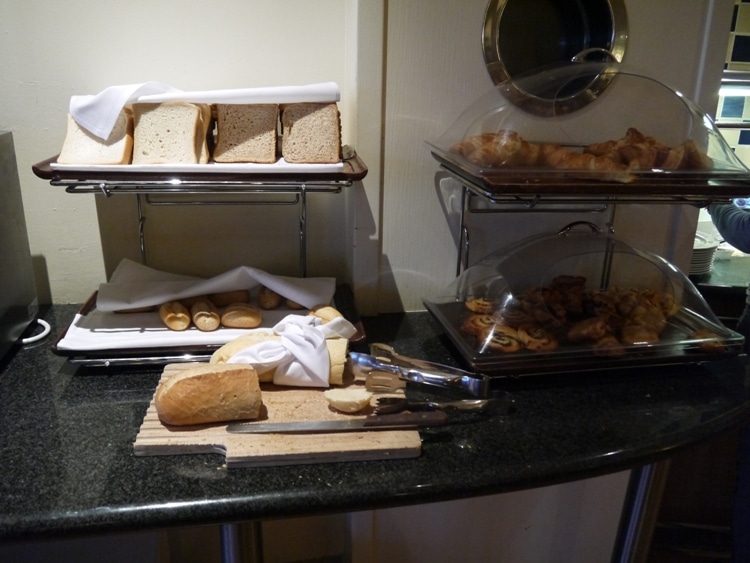 There was a great choice of different breads and pastries, and you were able to make toast right next to this area.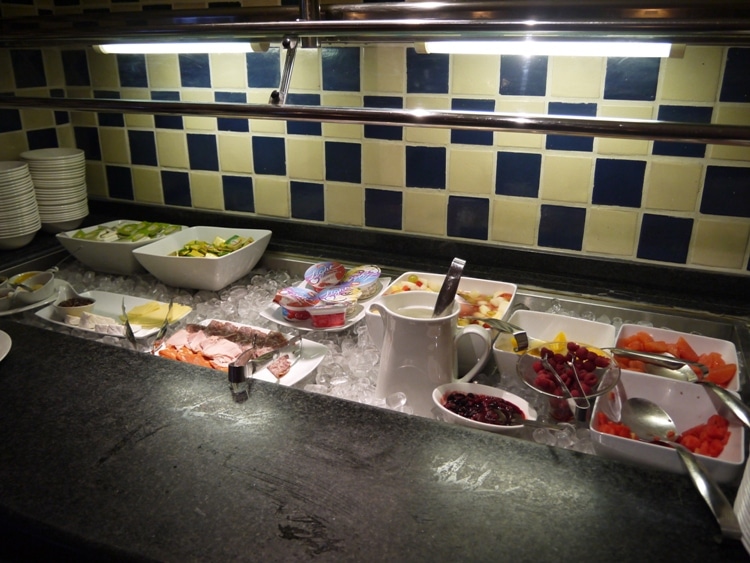 There was also a good selection of fresh fruit and cereal available.
There were free newspapers available at the entrance to the breakfast room. These were The Times and The South Wales Evening Post, which is the local paper.
The Location
As I mention at the beginning, this is really a great location. Above is the hotel, as seen from the marina side. My back is facing towards the marina to take this photo, but if I turn around, this is what I see.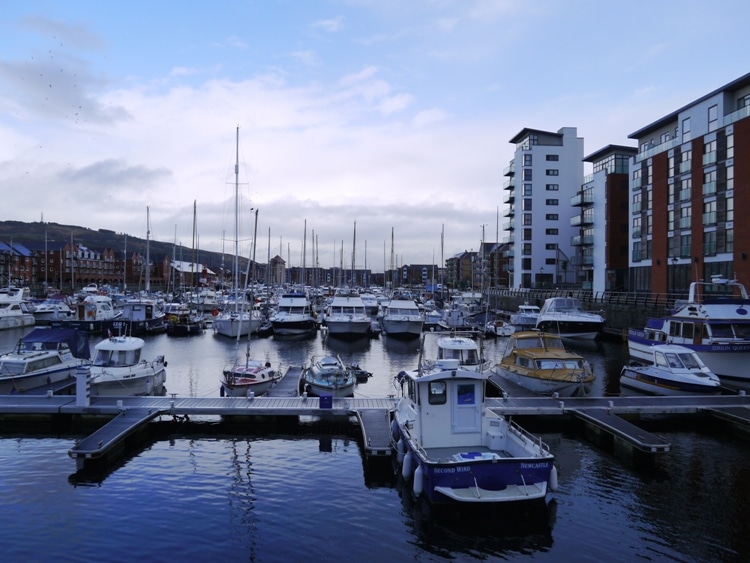 The marina area is a nice place to spend a few hours walking around, especially in summer.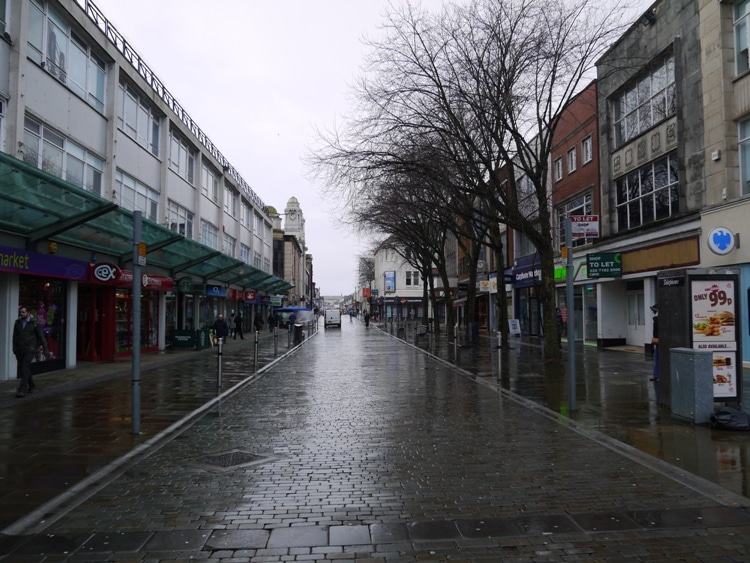 Swansea city center is only a short walk from the hotel. It's not usually as empty as in the above photo, but this was taken on an extremely cold and wet winter's day. There is shopping mall and covered market though, so that's where most shoppers will head in winter.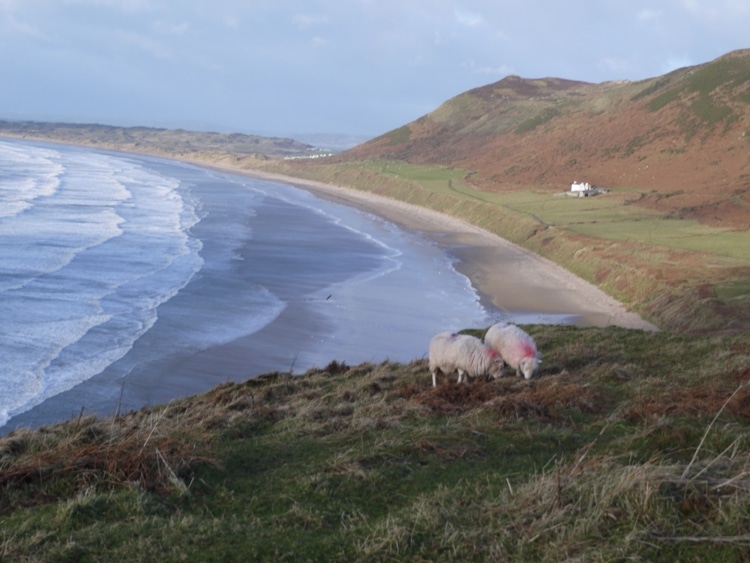 One of the main reasons that many visitors come to Swansea is to visit the fantastic Gower area. Above is one the best parts for most people – Rhossili Beach and Bay. Rhossili Beach was voted one of the top ten beaches in the world by Trip Advisor. This beach is about 18 miles from the Marriott Hotel and accessible by car or bus.
Videos
I think these two videos will give you a better idea of the hotel location. The above video was shot from the viewing platform at the front of the hotel.
The second video is shot on the marina side of the hotel. As you can see, it's a perfect setting.
How To Book This Hotel
You can book this room on the Marriot website or through a booking site such as Agoda. We had a great stay here, so can highly recommend it.