Well, it's that time of year again, so we wish all our readers a very Merry Christmas & Happy New Year. Bangkok has some very interesting Christmas tree displays this year, include one made of bikes and another built with post office boxes. Even though Thailand is a Buddhist country, they still love to celebrate Christmas.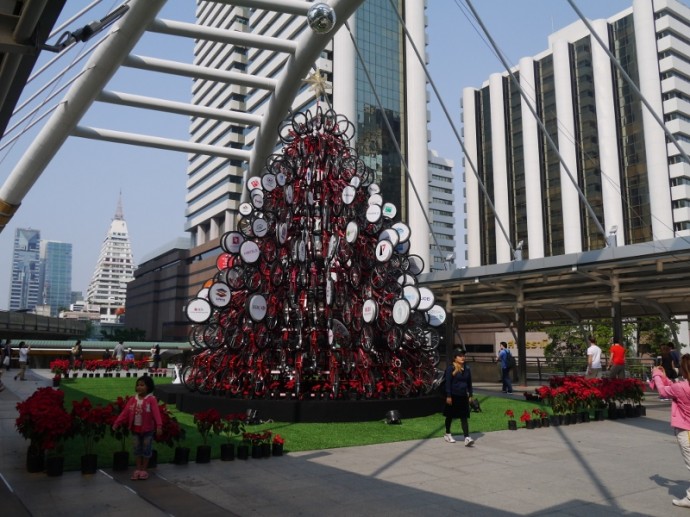 Thais love to pose for photos, and this tree gives them the perfect opportunity.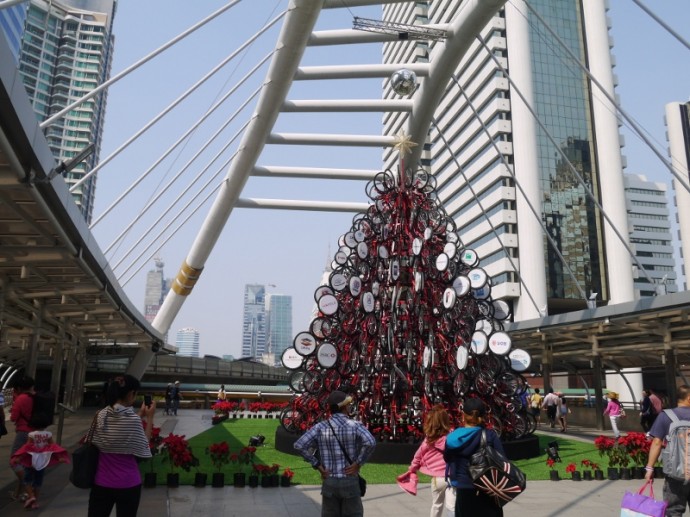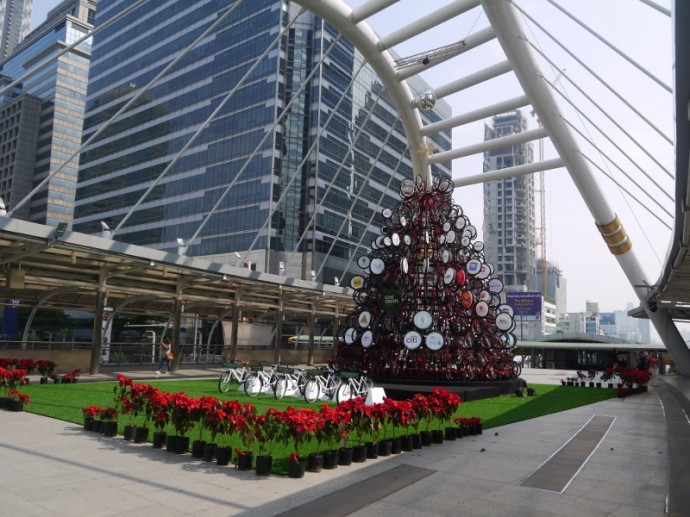 And that's not the only interesting Christmas display. Outside the old Bangrak Post Office they have a tree made from postal boxes.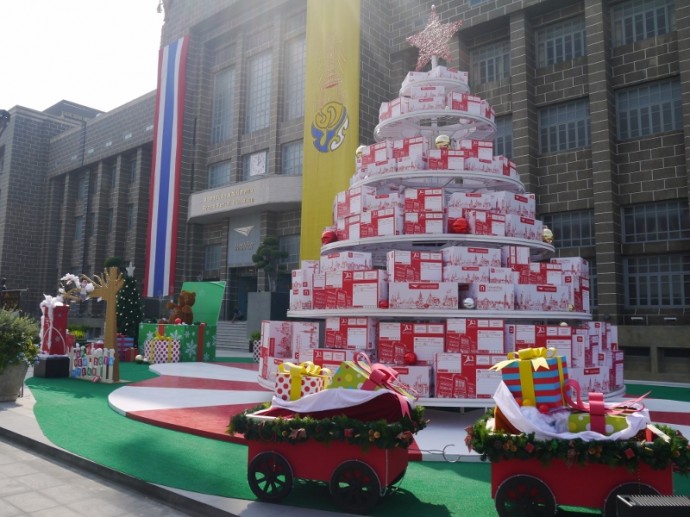 At the old Bangrak Post Office building, they have a pretty impressive display. In fact, one of the best I've seen in Bangkok this year.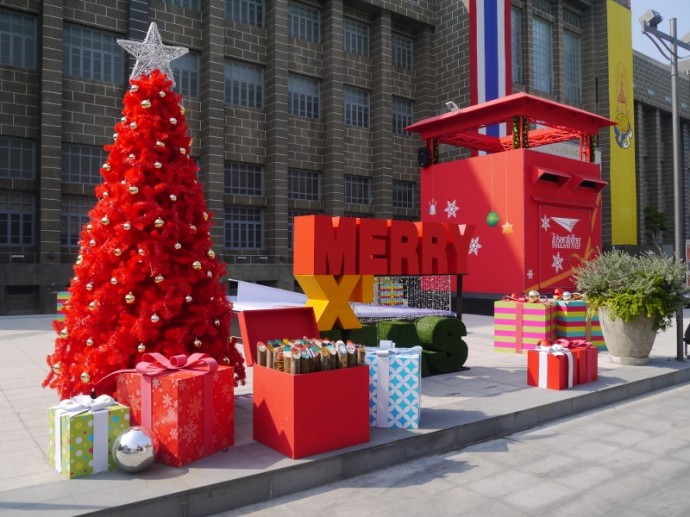 There are steps to the top of that big red post box. And here's the view from the top…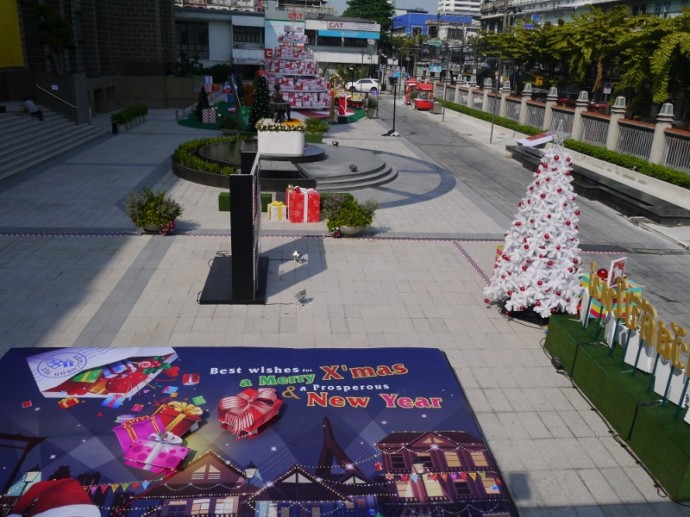 No effort has been spared to make this a fantastic display.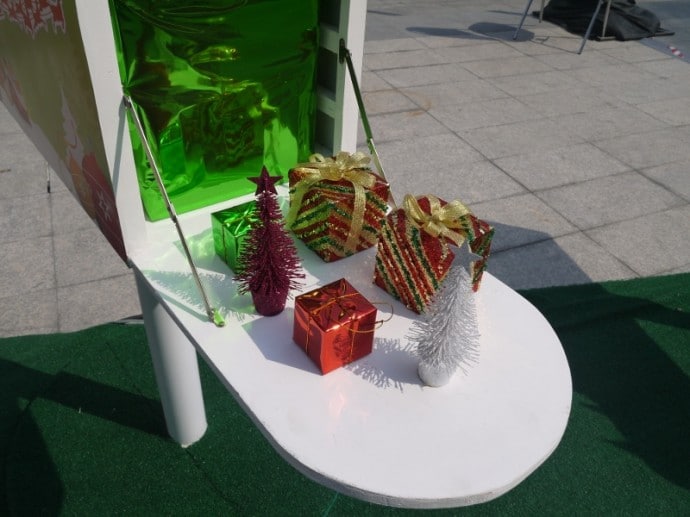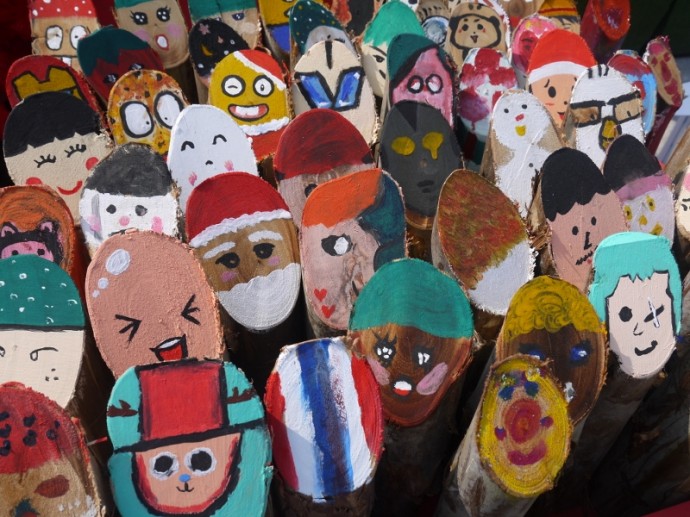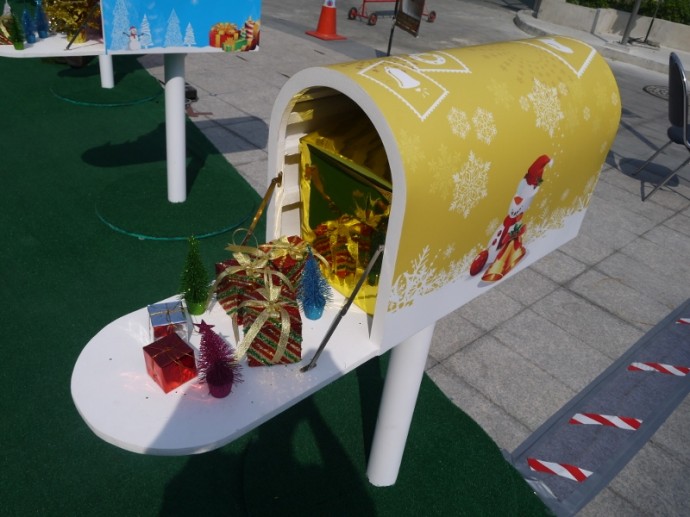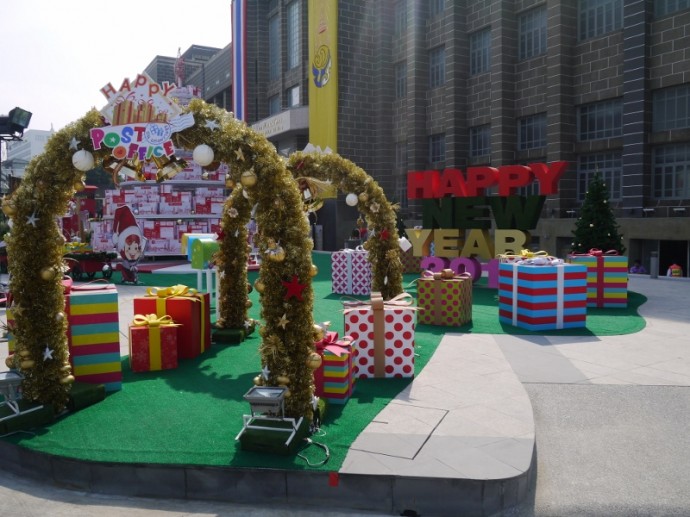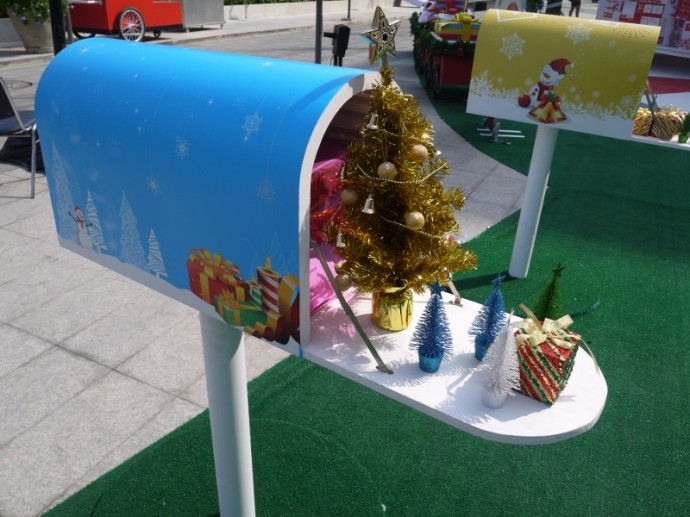 And a Happy New Year to all our readers.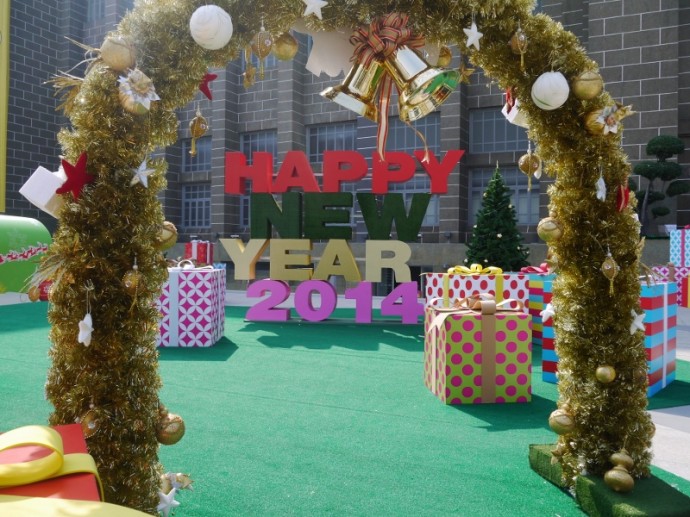 Hotels In Bangkok
As you're planning to visit Bangkok, why not book a hotel via our favorite booking site, Agoda.com.