One thing you'll notice about Ljubljana is that almost anywhere you walk outside the old town area, you'll see lots of graffiti. But head to Metelkova City and it will seem like you've arrived at Graffiti Central. If you like graffiti, weird art, and quirky sculptures then this is the place to head to. It's only a few minute's walk from the train station. Click here if you need to find a great hotel in Ljubljana.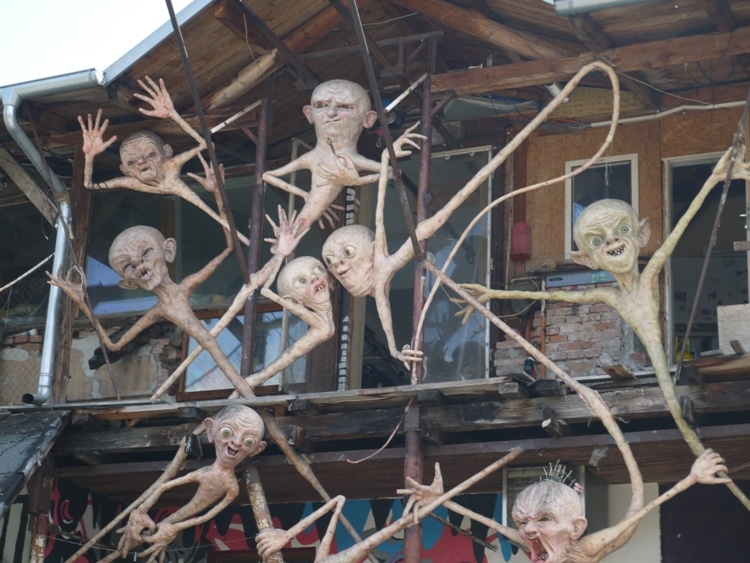 The weird sculptures above remind me of parsnips with human heads. This was my favorite sculpture at Metelkova.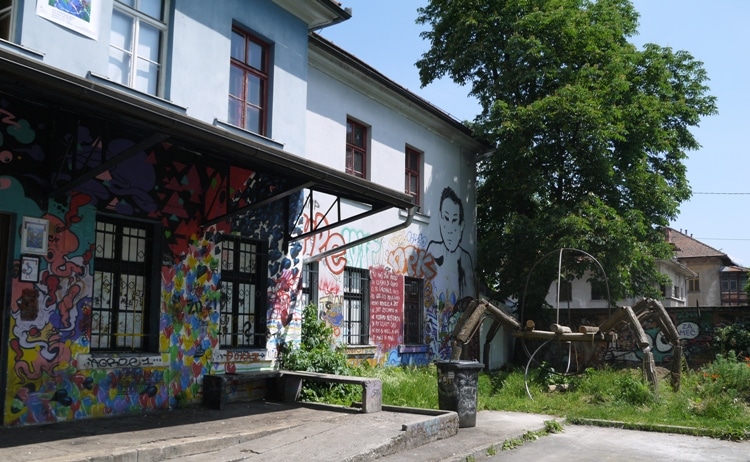 Metelkova City is known as Metelkova Mesto in Slovenian, and is an autonomous cultural center located in a former army barracks.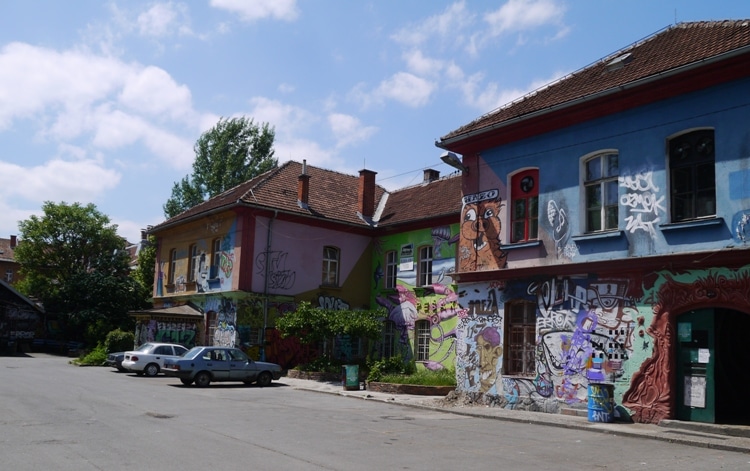 As soon as you walk into Metelkova your senses will be assaulted by all sorts of colorful buildings. This is no ordinary cultural center.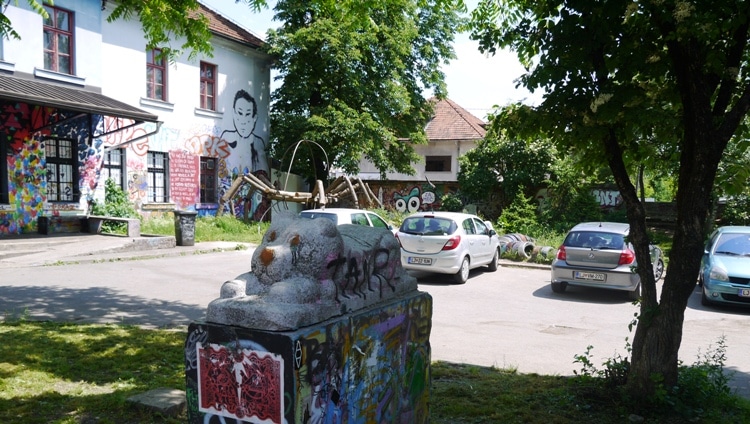 The barracks were the Slovenian headquarters of the Yugoslav National Army, and were squatted in September 1993.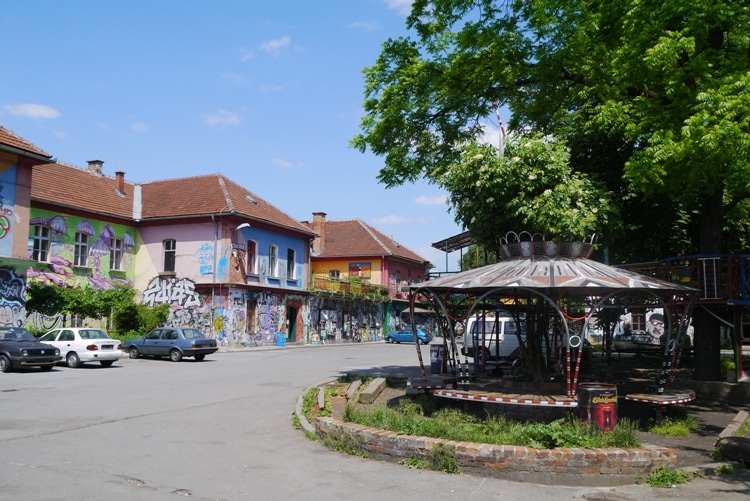 The cultural center is named after the nearby street, Metelkova ulica.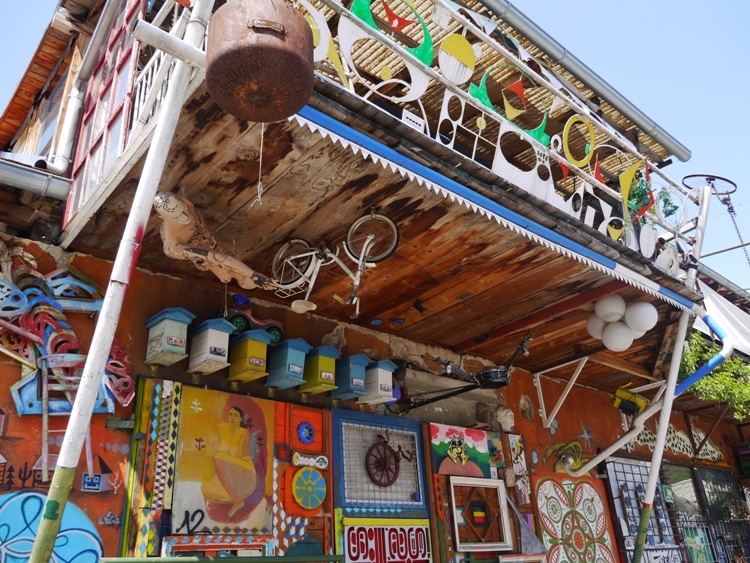 Can you spot the drum above? It starts playing when someone walks passed.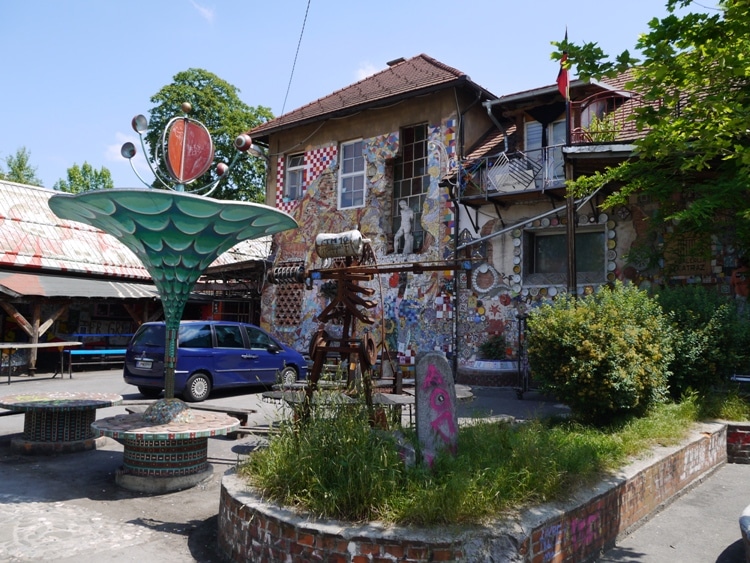 Metelkova city is made up of bars. clubs, art galleries, design studios and related activities. It hosts a range of alternative music gigs including punk, metal, techno, etc.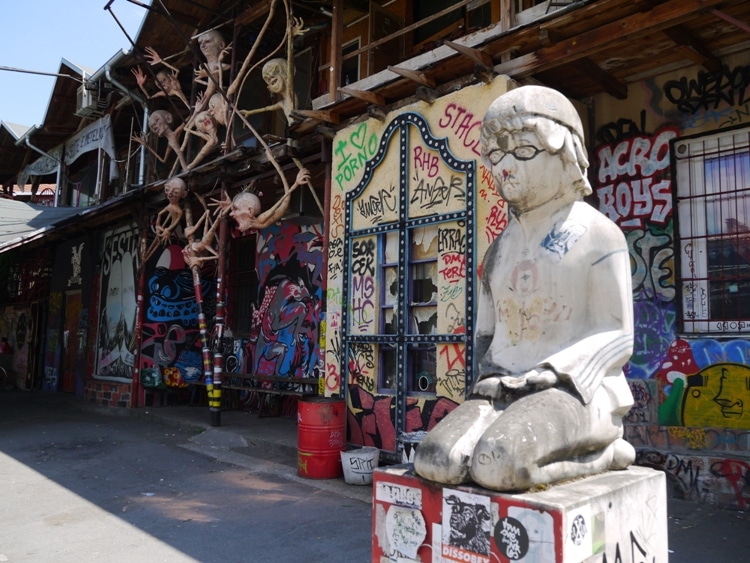 In 2006, the authorities demolished one of the buildings.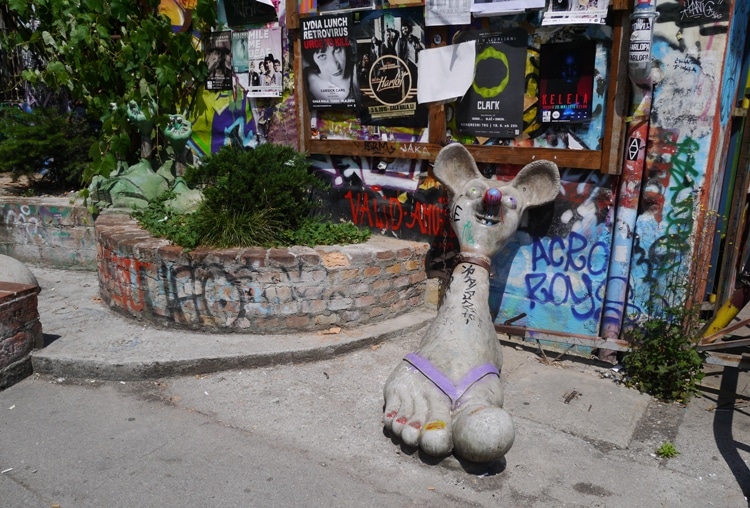 A foot with a head. One of the more weird sights at Metelkova.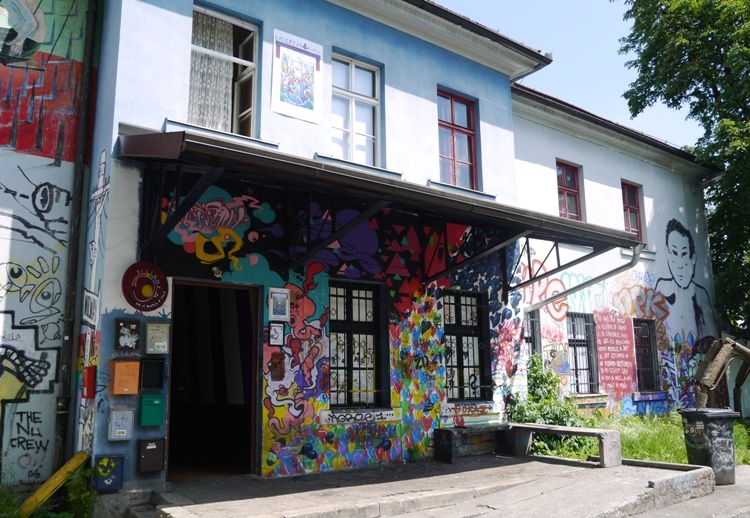 If you visit Metelkova during the daytime it will be pretty empty, so you can wander around and take photos. In the evenings it can get very busy, especially at weekends.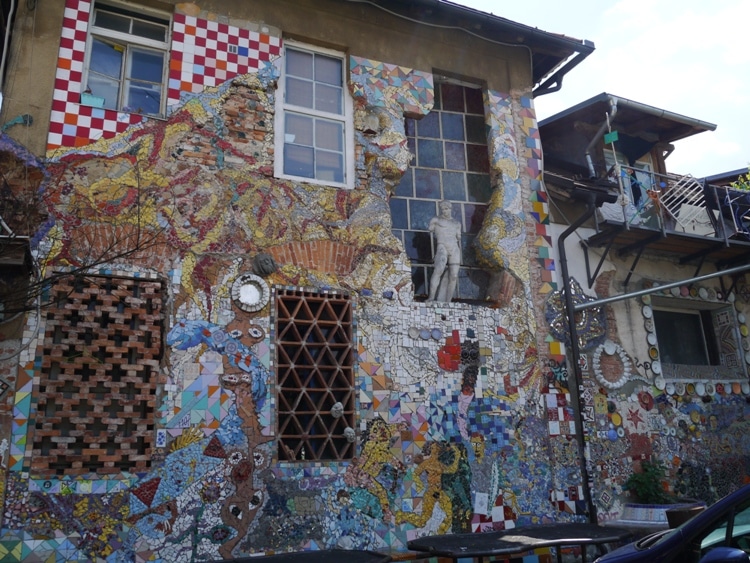 Metelkova is located next to Metelkova ulica and Masarykova cesta. Leave the train station, turn left onto Masarykova cesta, keep walking until you pass Metelkova ulica, then turn right into Metelkova City.
Metelkoca city has it's own website that's regularly updated with upcoming events. See metelkovamesto.org.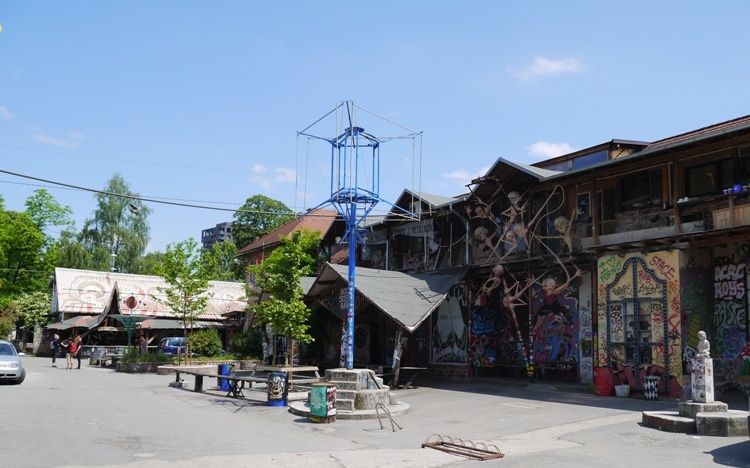 I hope you enjoyed the pics. Now go take a look for yourself.
Where To Stay In Ljubljana
We've stayed at three great place in Ljubljana and can recommend them all. They are Galeria Rooms, White Apartment and Center Park View Apartment. All are within a few minutes' walk of the city center. For other great hotels in Ljubljana, check out Agoda Ljubljana Hotels.