We've been traveling around Europe for over four months so far, staying at a variety of hotels and apartments. Most were pretty good, but only a few were exceptional. Monica's Place, in the beautiful Gracia neighborhood of Barcelona, definitely falls into the exceptional category. The apartment was huge, modern and spotlessly clean. It had everything we needed, including fast wifi, a well-equipped kitchen, a laundry room and an outside terrace. Click here for more details about Monica's Place.
Living Room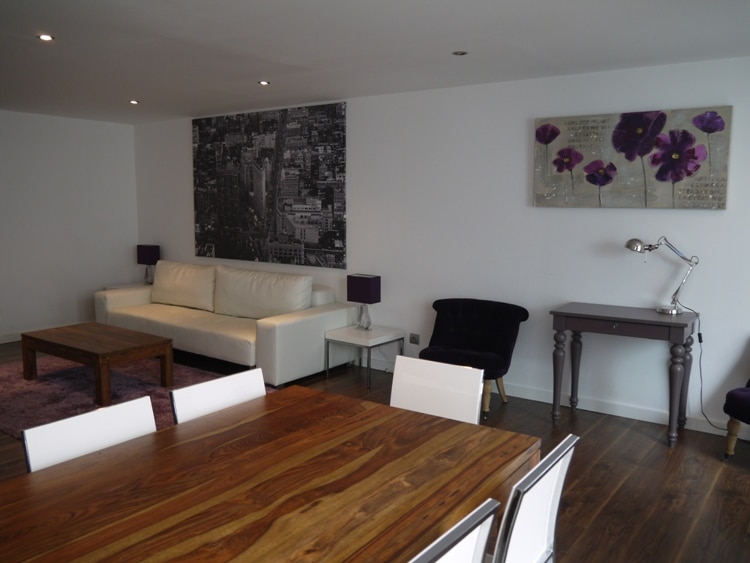 As soon as we walked in the door we knew we'd love the apartment. This is the most spacious apartment we've stayed at so far, and best of all, the price is very reasonable, especially for Barcelona. The whole apartment is painted white, but the huge pieces of artwork on the walls add lots of color.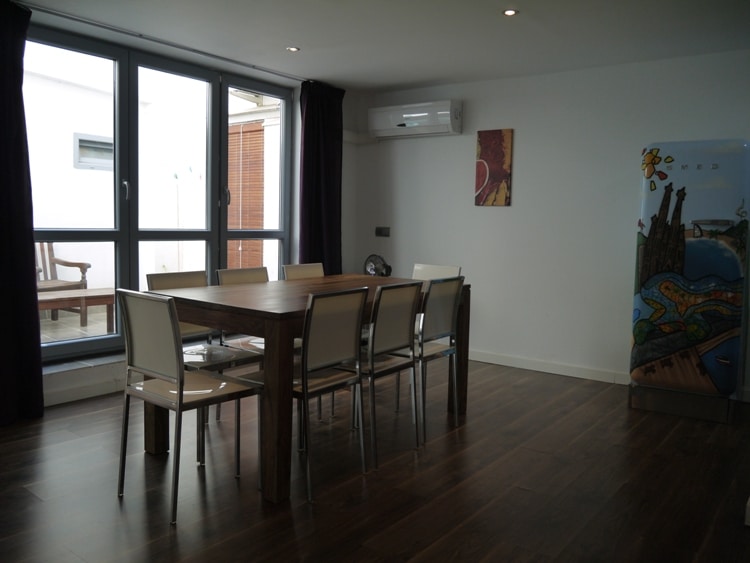 Next to the outdoor terrace is a large dining table that can seat eight people. This is also a great place to use if you need to do some work, as I did.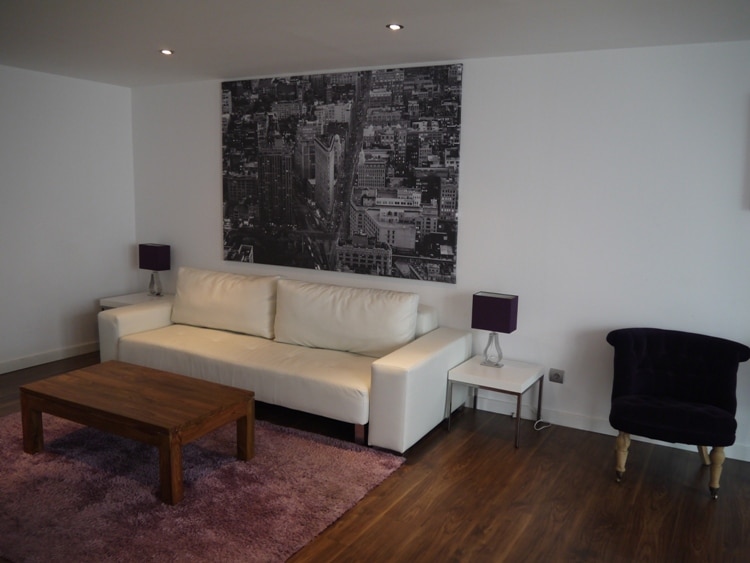 The apartment has aircon in the living room, so if you visit during the summer season you'll still be able to keep cool.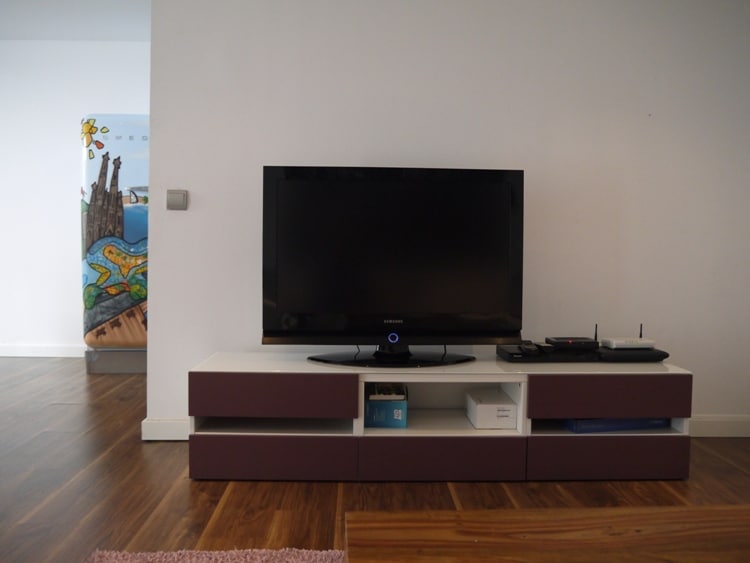 There was a very large flat screen TV in the living room, but we were out most of the time so didn't have much chance to see what channels were available, but there were quite a few.
Kitchen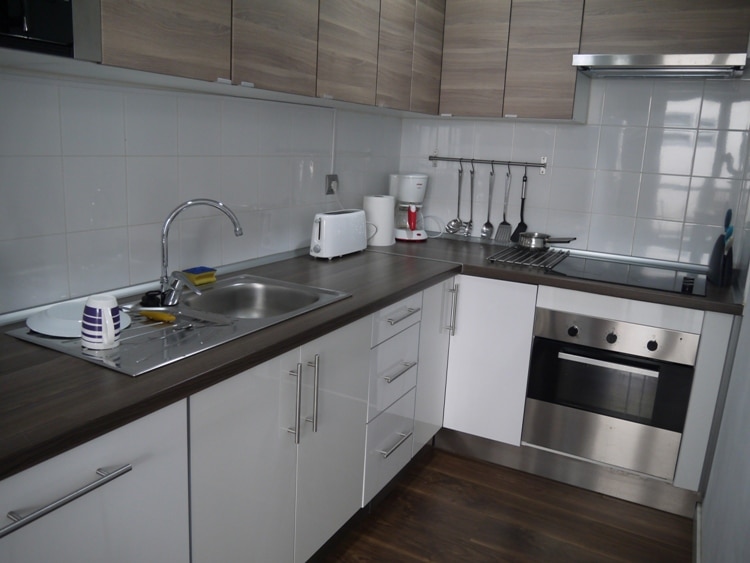 The kitchen was large and very well equipped. It had a full-size Smeg fridge/freezer, 3-ring hob, oven, microwave oven, dishwasher, coffee machine, toaster, pots and pans, a full range of dishes, and more. This was only the third apartment that we've stayed at that had a dishwasher.
Main Bedroom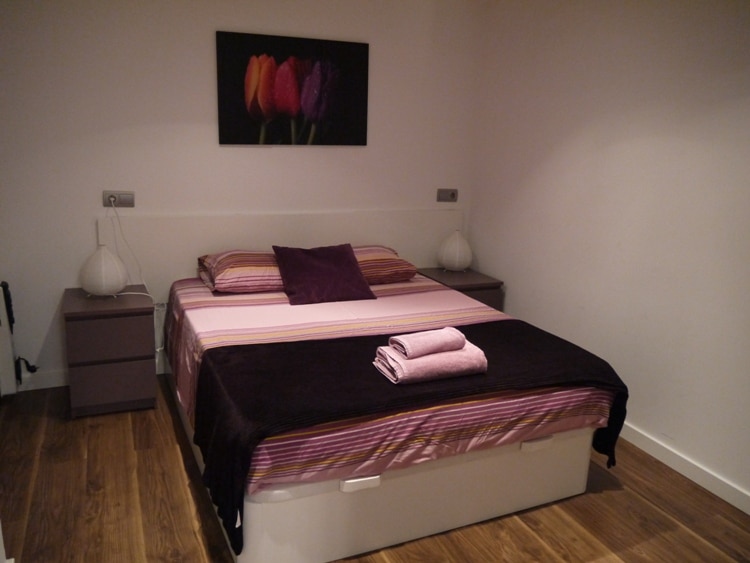 The main bedroom was simple and comfortable. It had a small window to the terrace but was quite dark at night, which ensured we slept very well. There was a wardrobe and some shelf space, and also an en-suite bathroom.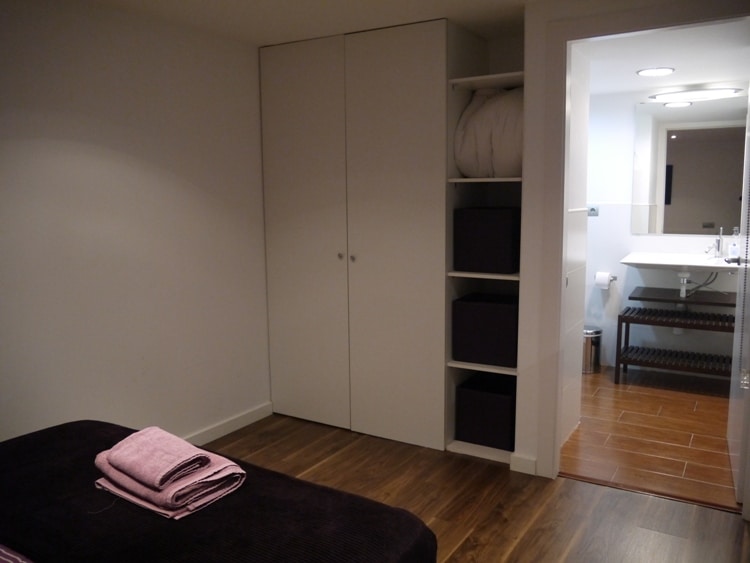 The en-suite bathroom also had a small window to the terrace, so it had plenty of natural light.
Bedroom 2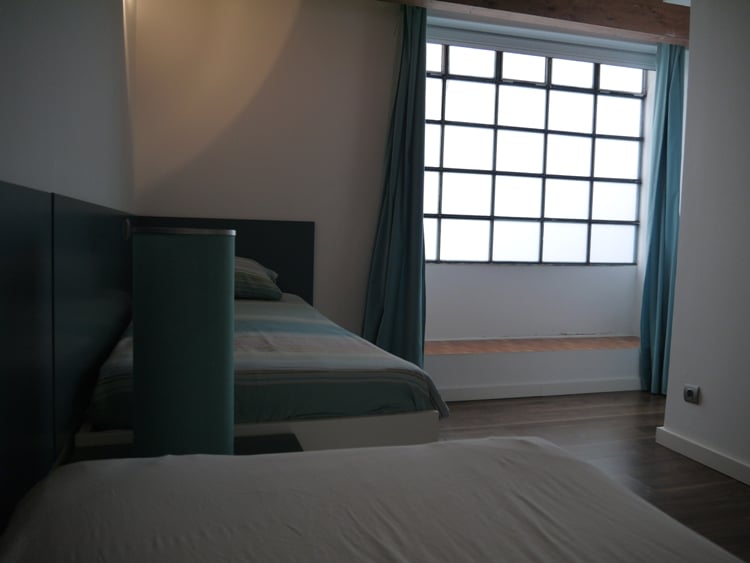 Bedroom 2 had two single beds, although these could both be converted to double beds. The apartment would be best for 2-4 people, but could hold 6 if needed. With just two of us we probably had much more space than we needed, but it does feel really great to have so much space after staying in smaller hotel rooms.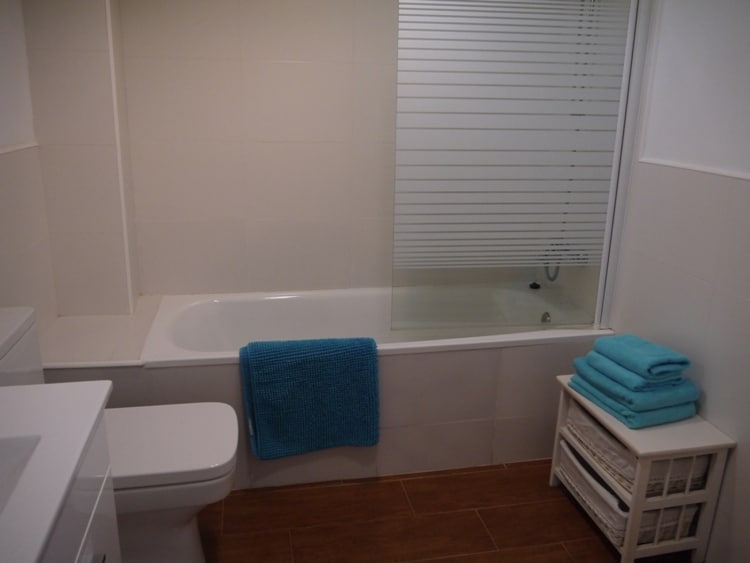 Bedroom 2 also at an en-suite bathroom, but it could also be accessed by a second door from the living room.
Terrace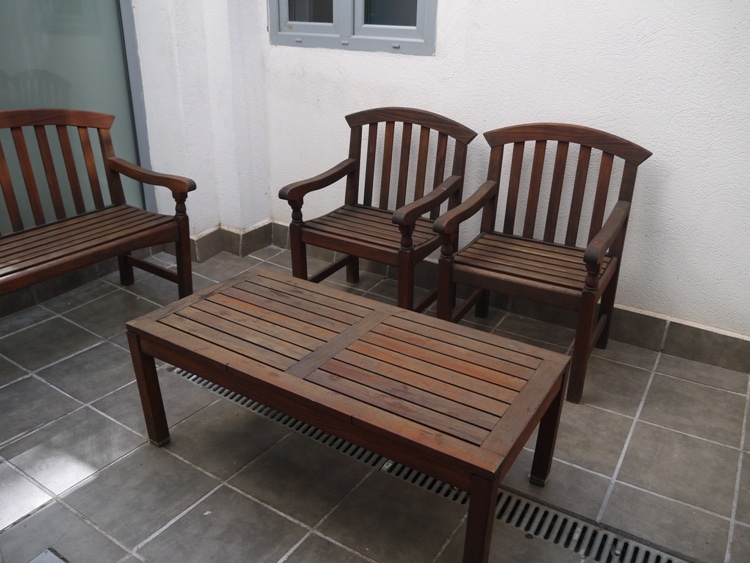 The apartment had an outdoor terrace next to the living room. This was a great place to sit in the mornings or evenings when it was a little cooler.
Utility Room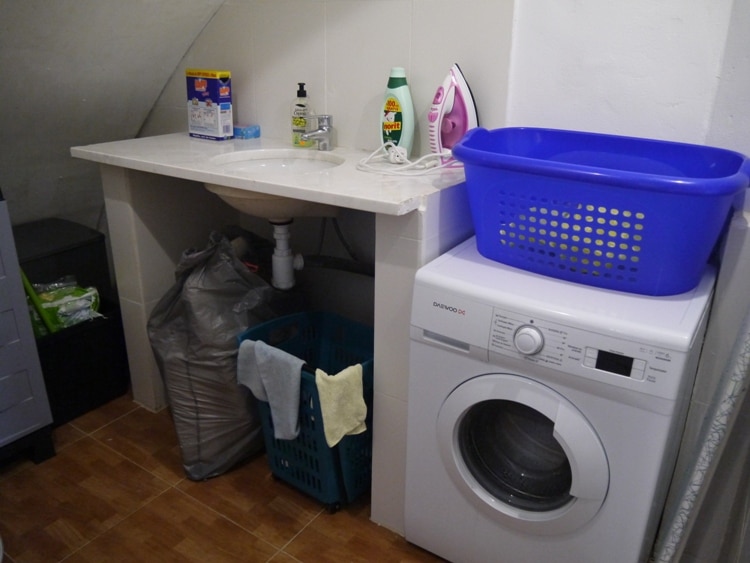 This was the first apartment that we stayed at that had a separate utility room. It had a washing machine, iron, ironing board, sink and other odds and ends. It's great to have somewhere to wash and iron your clothes when traveling long-term.
Wifi

I think this might have been the fastest wifi we've had anywhere in the last four months. When I tested the speed it showed as 45.51 Mbps download and 6.44 Mbps upload.
Location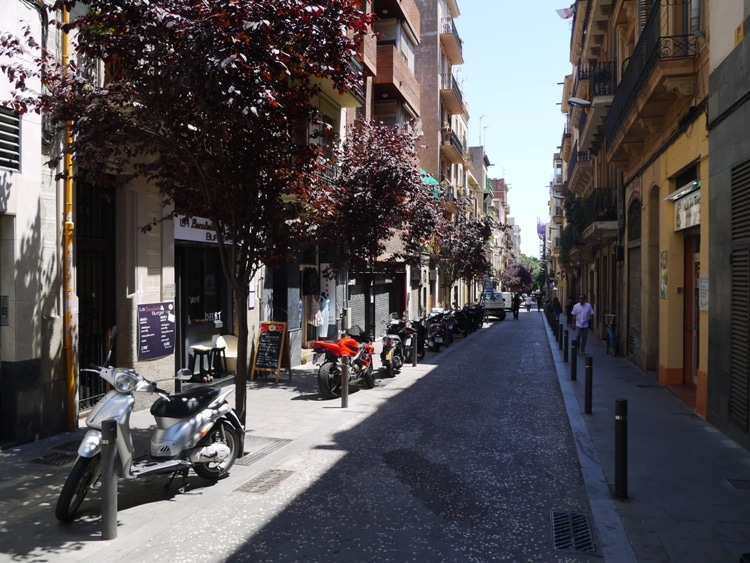 The apartment is located on the tree-lined street of Carrer de Verdi. The whole area is made up mostly of streets like this, interspersed with squares where locals meet up for a coffee or a bite to eat. The nearest Metro station, Fontana (Green Line 3), is just 500 meters away and an easy walk even with luggage. There are numerous supermarkets, grocers, bakers, bars, cafes and restaurants scattered all around this area.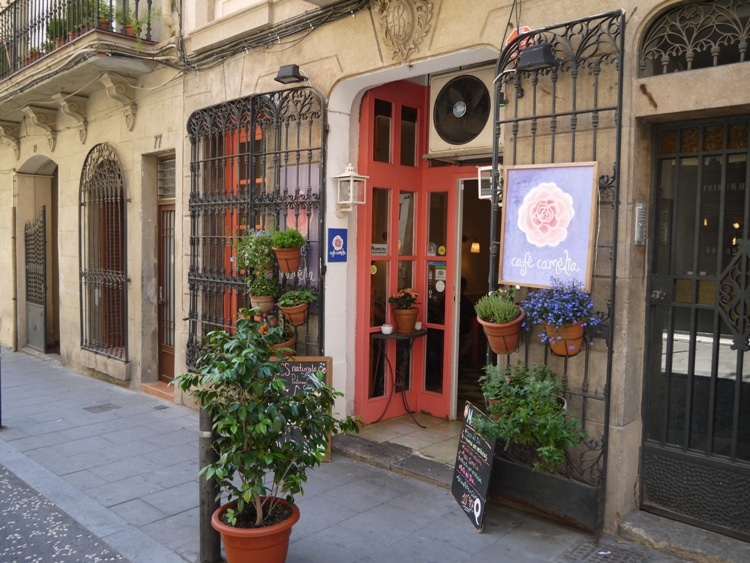 If you're vegetarian or vegan you'll especially love this area, as there are numerous veggie places within a few minutes walk of the apartment. Cafe Camelia, shown above, is just a few meters away from the apartment. See Vegetarian & Vegan Restaurants In Gracia for more info.
The fantastic Parc Guell is only a 20-minute walk from the apartment.
How To Book Monica's Place
You can book this apartment via apartmentsbarcelona.com, which is what we did. Special thanks should go to Mikhail, who helped us find the perfect apartment, and to Luka, who met us at the apartment and helped us settle in. We can highly recommend this company. See apartmentsbarcelona.com/gracia/monica-s-place-a-1140.aspx to go straight to this apartment, where you can find out more details and make a booking.
If you prefer to stay at a hotel, check out the great deals at Agoda Barcelona.