A great place to visit in Bangkok's Chinatown is the Monk's Bowl Village, where you can see monk's alms bowls being made the traditional way. Click here to book a great hotel in Bangkok.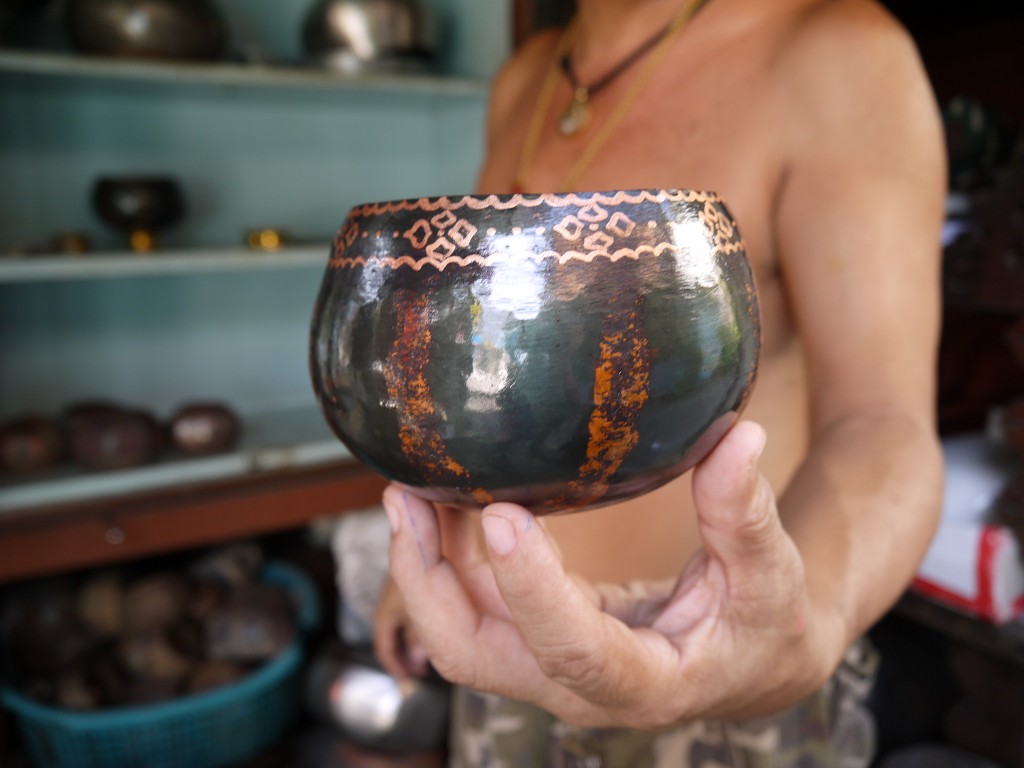 When we visited, we were shown around by Somsak, who has been making these bowls for over 20 years. The craft was passed down to him my his father and other relatives, so bowl making has been in his family for many decades.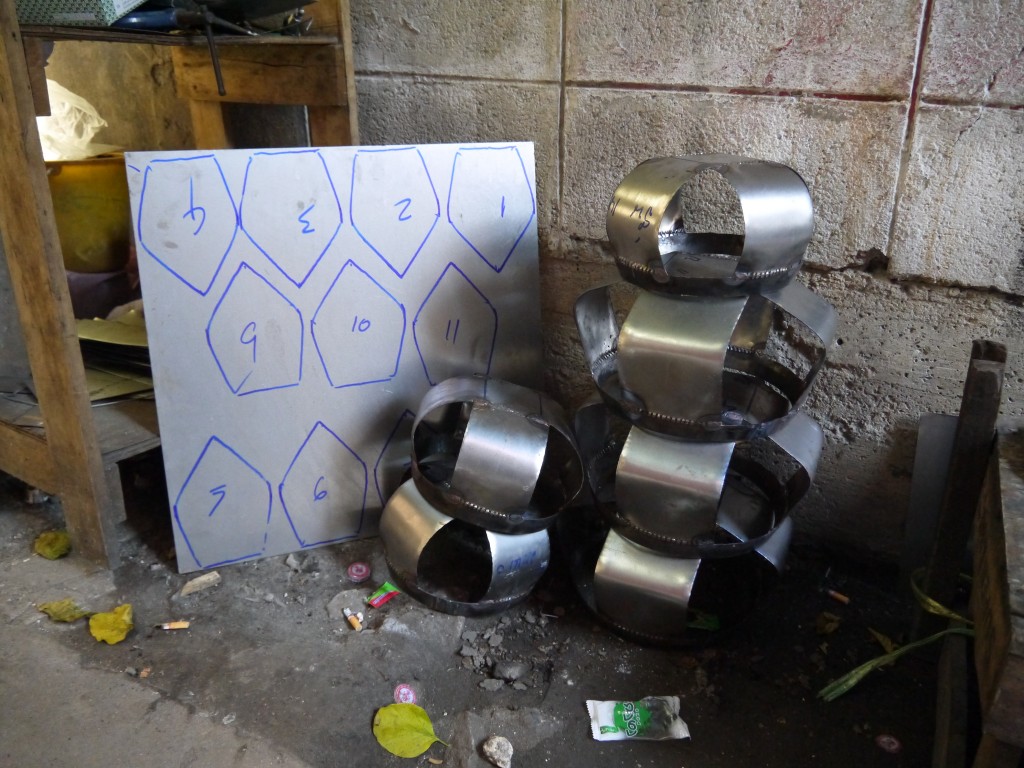 The first step in the process is to cut the pieces for the bowl from sheet metal. These pieces are then welded together to form the basic shape of the bowl. At this stage you can't rally picture what the finished product will be like, as they are very rough and ready.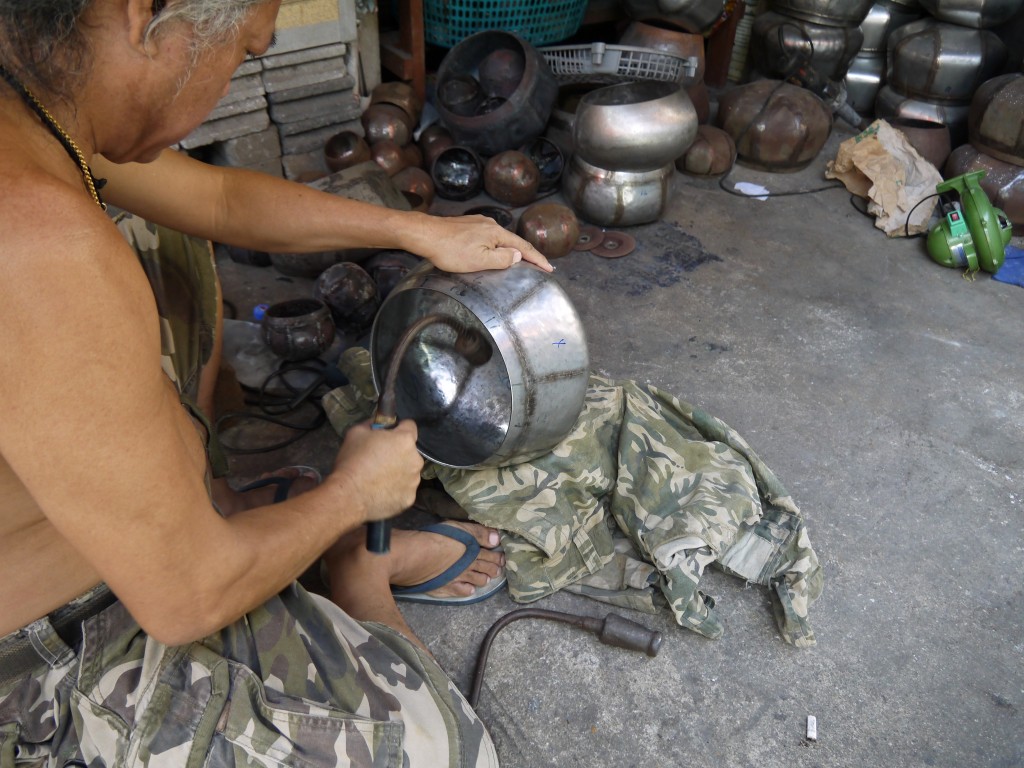 Once the pieces have been welded together, it's time to hammer the bowl into shape. This is long process and laborious process, which also involves making sure the top of the bowl is perfectly round.
The seems of the bowls are then fused with copper to give them their distinctive pattern. This is followed by the bowls being painted to give them their finished looked.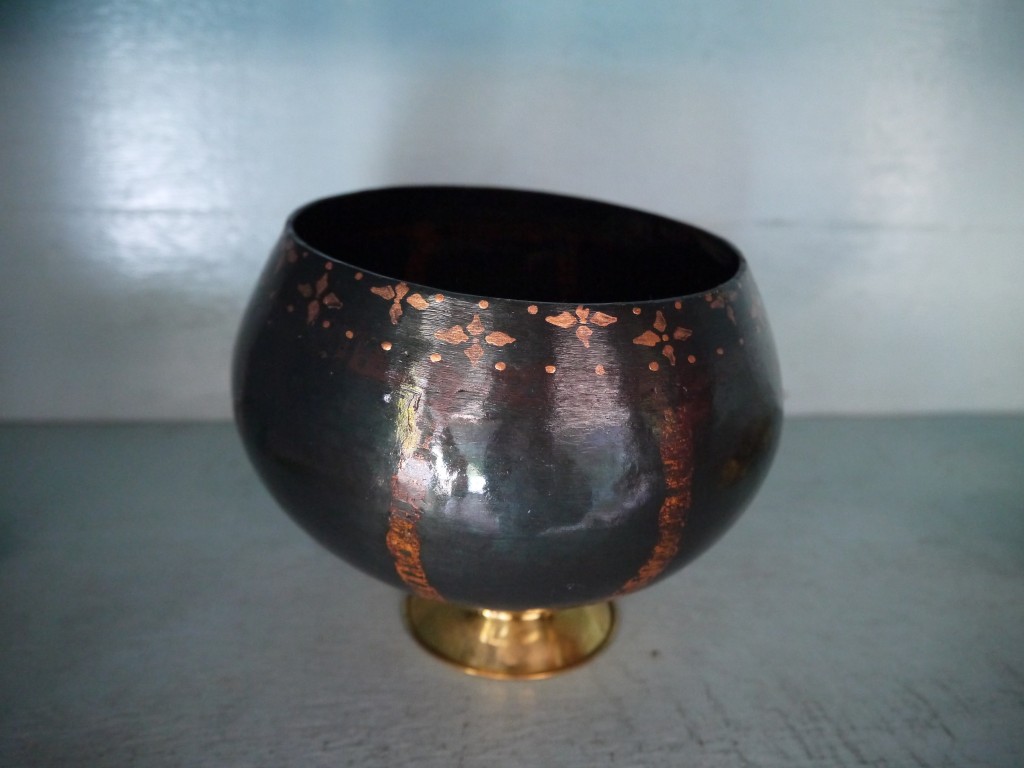 The bowls are available is small, medium and large sizes.
Directions To Monk's Bowl Village in Bangkok
The Monk's Bowl Village is located at 71 Soi Ban Baat, which is off Luang Road near the junction with Worachak Road in Bangkok's Chinatown. Turn into Soi Ban Baat from Luang Road, and the village is on the left about 500 meters along the road. You will see a bright yellow sign on the wall at near the village. Walk to the end of that road (about 50 meters) and then turn right into a very small lane. The village starts at the beginning of the lane. If you have any problems finding the place, you can call Somsak on 02-621-2635.
Video: Hammering a Monk's Alms Bowl Into Shape
Hotels In Chinatown, Bangkok