Whenever we visit a new city, one of the first things we do is look for a building that has a great viewing platform. In Paris we headed for Montparnasse Tower, as the views from there are outstanding. I had been up to the viewing platform of Montparnasse about 15 years ago, but this was Miu's first visit.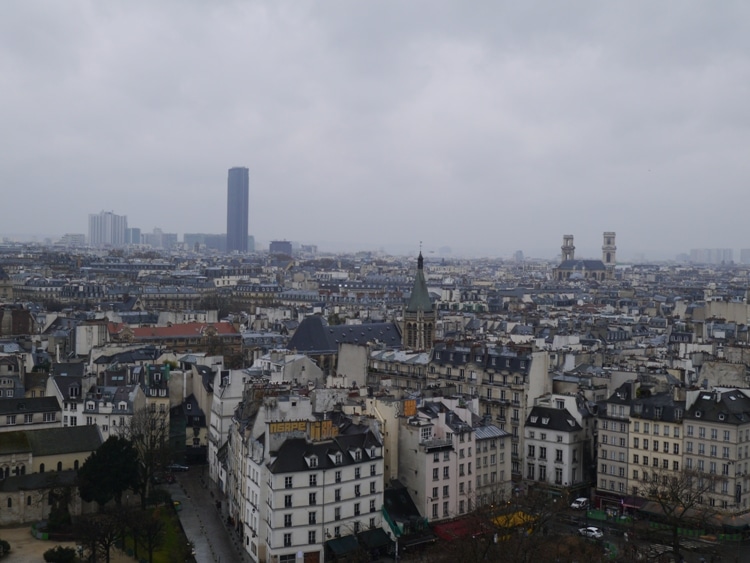 If you visit the Towers of Notre-Dame Cathedral you'll get a great view of Montparnasse Tower. From here you'll be able to see how much it towers over all other buildings in the area.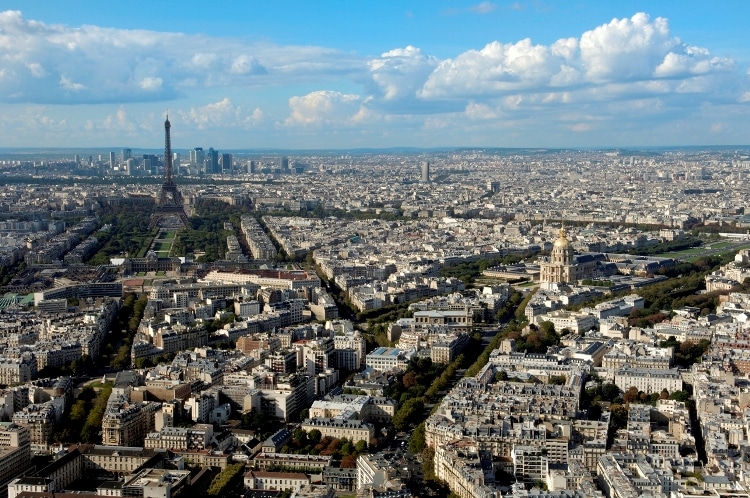 The Eiffel Tower is one of the world's most recognized buildings, and the best place to get a great view of it is from Montparnasse Tower. When we were there, the majority of visitors were taking photos of the Eiffel Tower.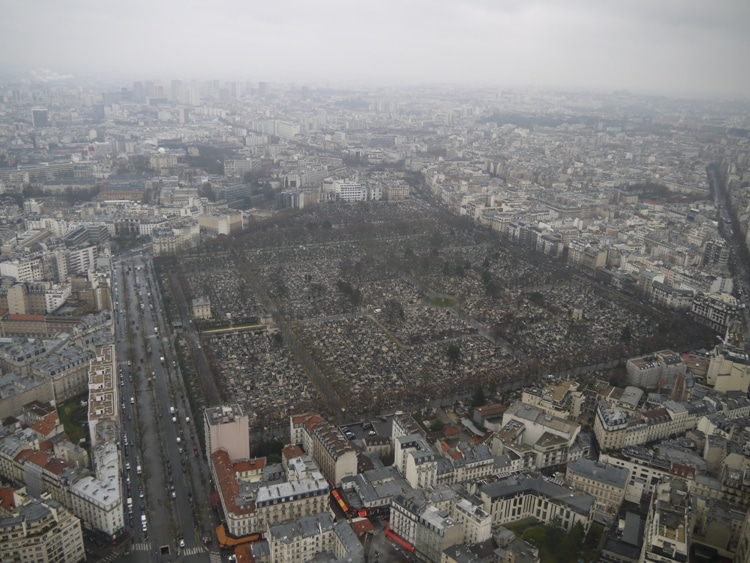 Montparnasse Cemetery is within walking distance of Montparnasse Tower. Many noted artists and intellectuals are buried there. Looking down at it from the tower makes you realize just how big it is.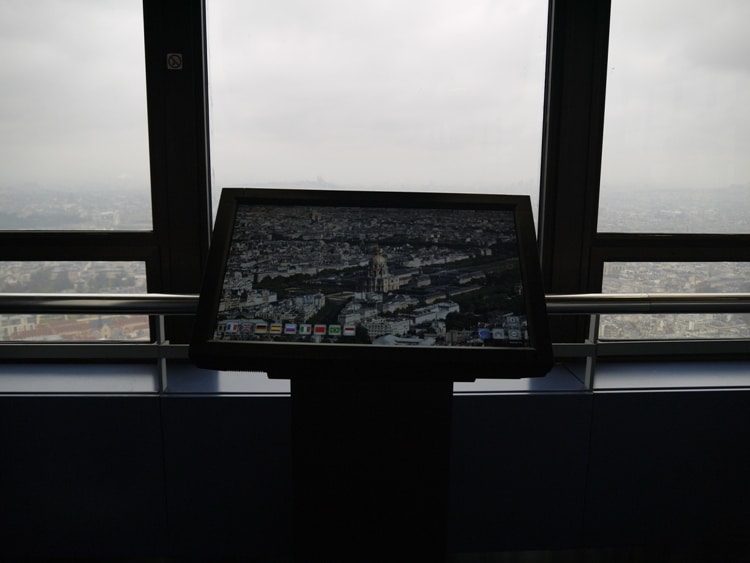 Montparnasse Tower is a landmark on the Paris skyline and is one of the cit's must-see attractions. The tower is 210 meters tall and has 59 floors. The 56th floor viewing area has interactive displays that give information on all the landmarks that you can see from the tower.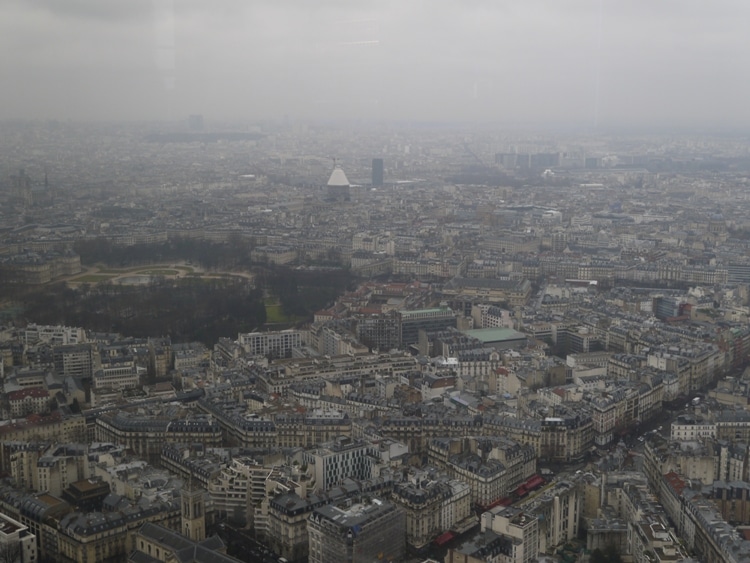 Montparnasse Tower has an indoor viewing platform on the 56th floor and one outdoors on the 59th floor. The elevator is the fastest in Europe, traveling at 6 m/s. It takes just 38 seconds to reach the 56th floor.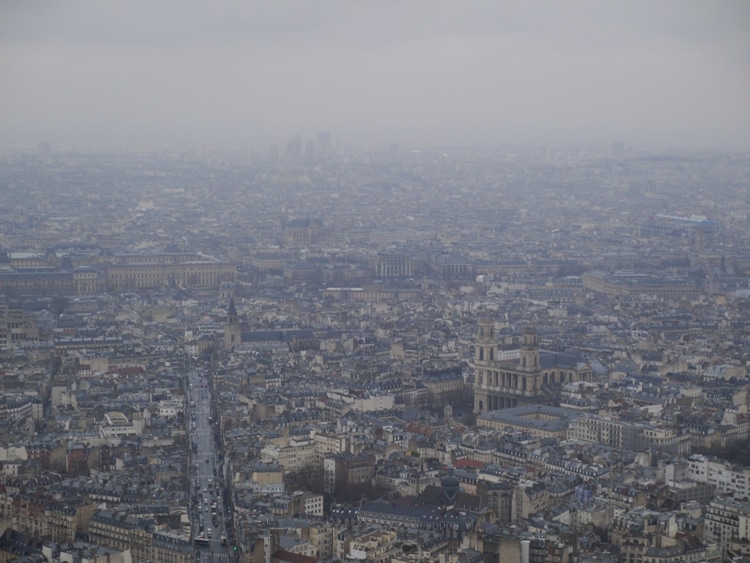 Montparnasse Tower gets around 1.2 million visitors a year and is one of the top attractions in Paris.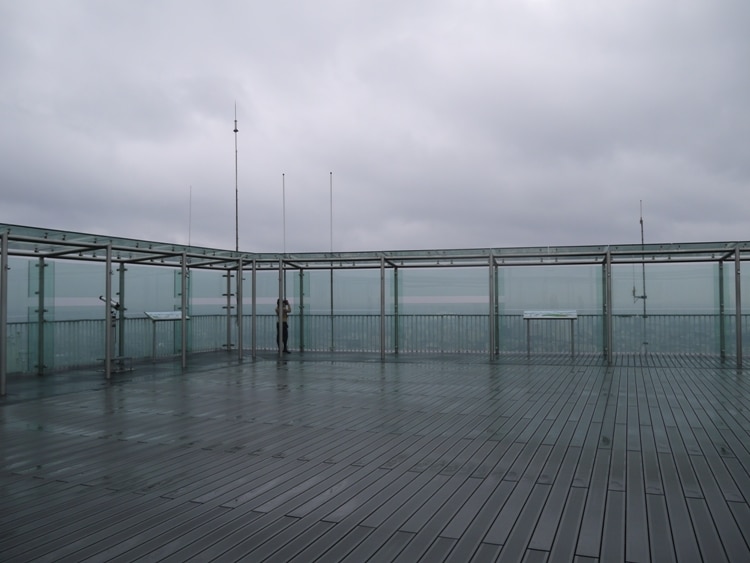 As you can see from the images above, it was quite a misty day when we visited. On a clear day you can see for 25 miles (40 km), but it wan't quite so good for us. But there are some benefits to visiting in winter. Just look at the above image and you'll see that there was only one other person on the 59th floor, apart from us. It was cold, wet and windy, but it was great to have the rooftop to ourselves. The 56th floor was pretty busy, but not many wanted to venture outdoors.
Where To Buy Tickets
You can buy tickets online at tourmontparnasse56.com or from the ticket office when you arrive.
How To Get To Montparnasse Tower
The easiest way to get to Montparnasse is to take the Metro to Montparnasse Bienvenue, This station is on Lines 4, 6, 12 & 13.
Hotels In Paris
For our four days in Paris we stayed at the excellent Hotel Darcet. For other hotels in Paris, check out the great range at Agoda Paris.