It's well over 20 years since the Siege of Mostar from 1992-3, but there are still many bomb damaged buildings around the town. The locals are so used to them that they just walk passed as if they're not there, but for visitors to the city they really stand out.
Bombing Damage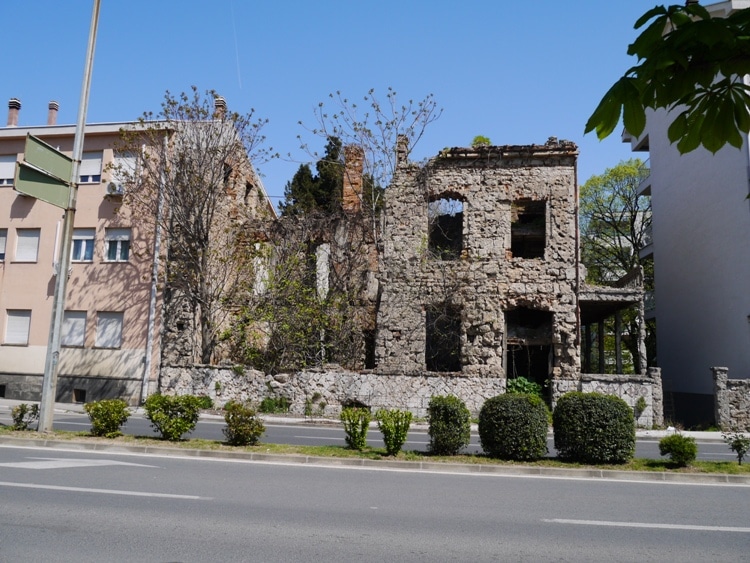 Many of the bomb damaged buildings really stand out because they are next to newly built or newly renovated buildings.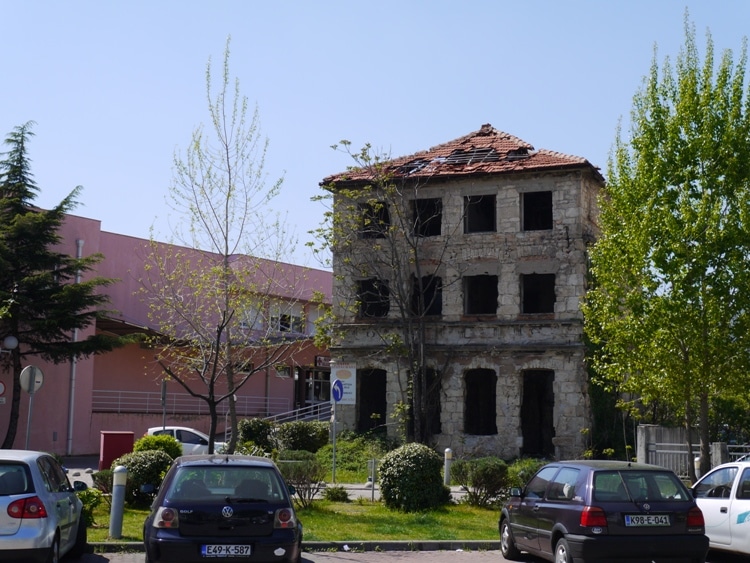 Some of the buildings would look quite magnificent if renovated. The one above looks quite impressive to me and it's easy to imagine what it could look like.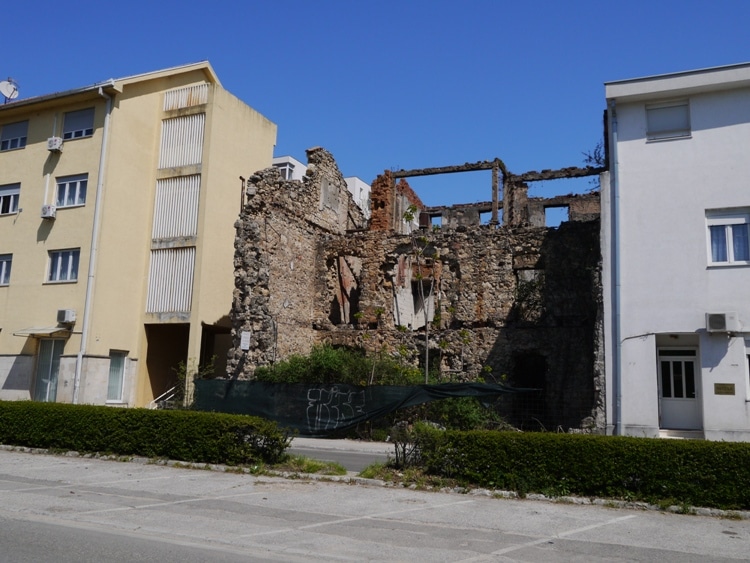 Mostar was one of the most heavily bombed towns in Bosnia during the war. The old town was almost totally destroyed, but much of it has now been rebuilt.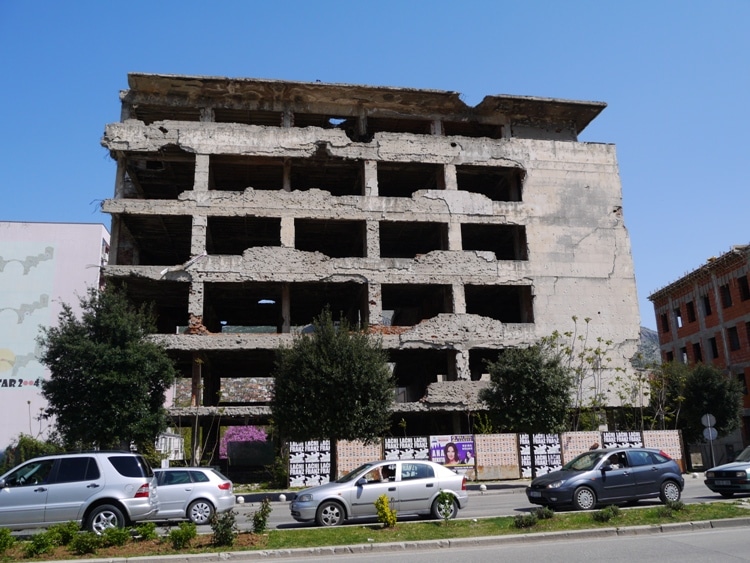 It's a sad sight seeing all these damaged buildings scattered all around the town.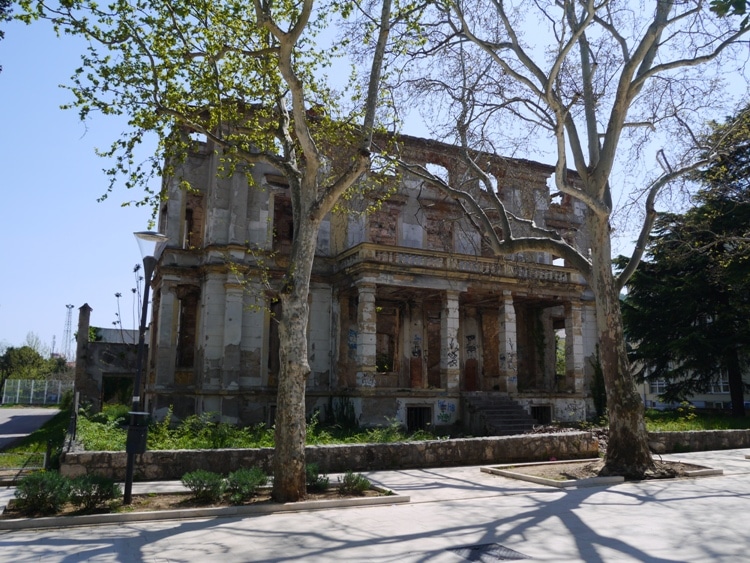 The above building is next to a school. This would be really beautiful of restored. I'm not sure why they haven't been restored though, but I guess that much of it is down to a lack of money.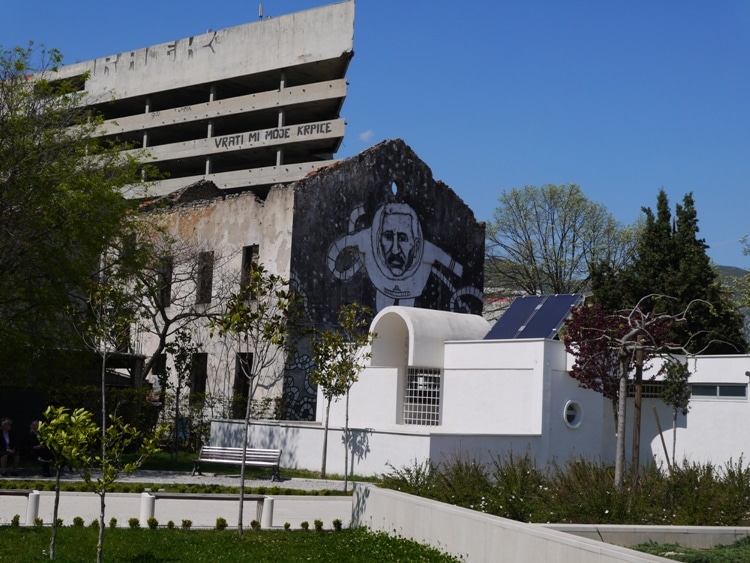 Some of the damaged buildings have been made more colorful with the addition of some graffiti.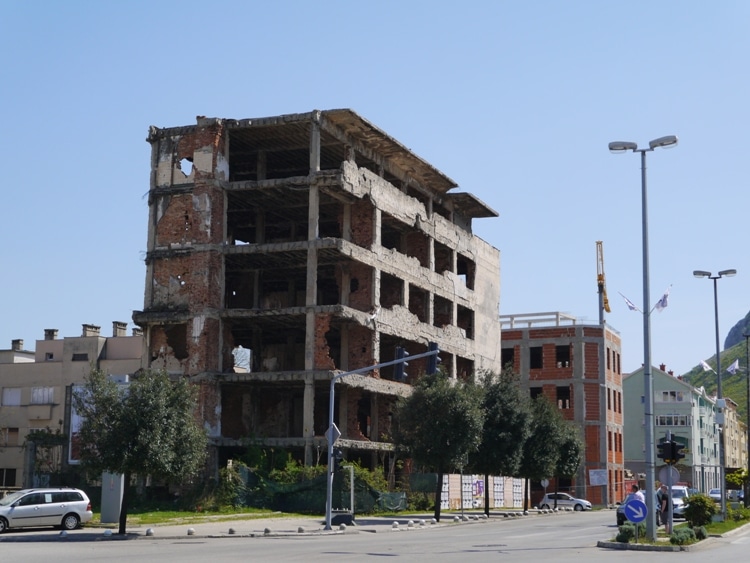 It will likely be many years before all the damaged buildings are demolished or renovated.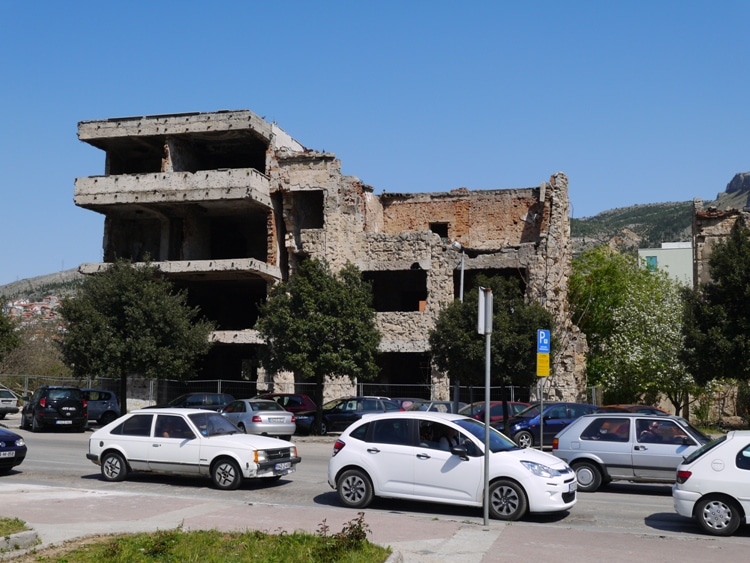 It's a very sad thought that so many people were killed in Mostar not so long ago.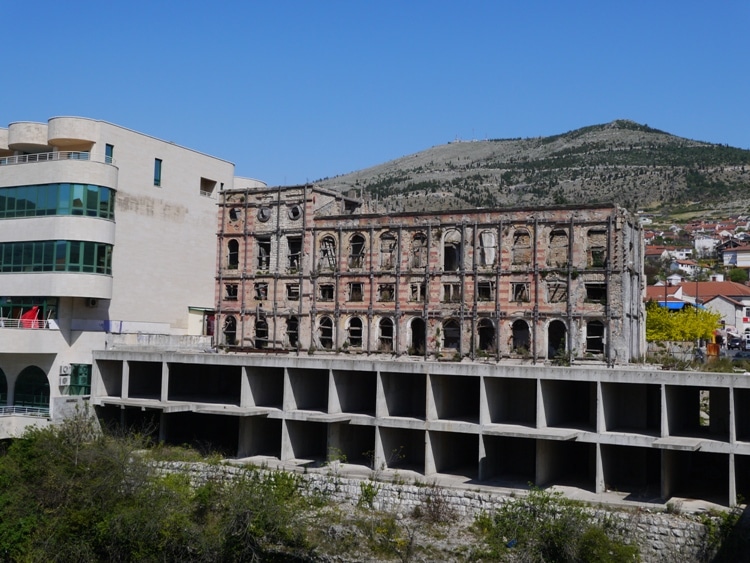 This building is next to the river, opposite Hotel Bristol. This is just a small selection of the buildings that remain bomb damaged. There are very many more in the town.
Graffiti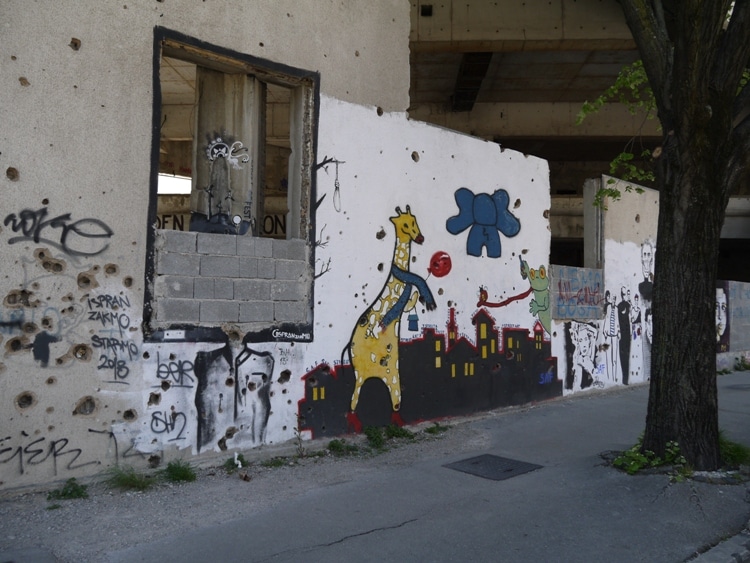 There is lots of graffiti around the town, with some of it on the bomb damaged buildings.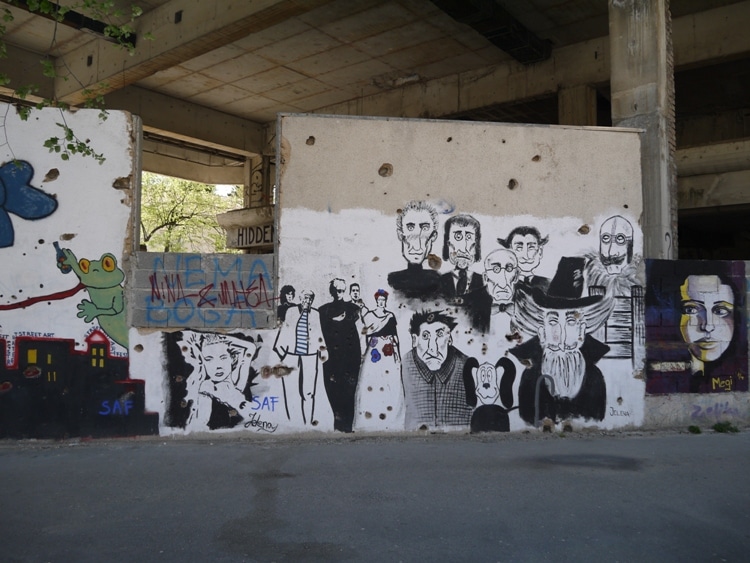 It would be interesting to visit Mostar again in 5-10 years time to see how many of these buildings have been demolished or renovated.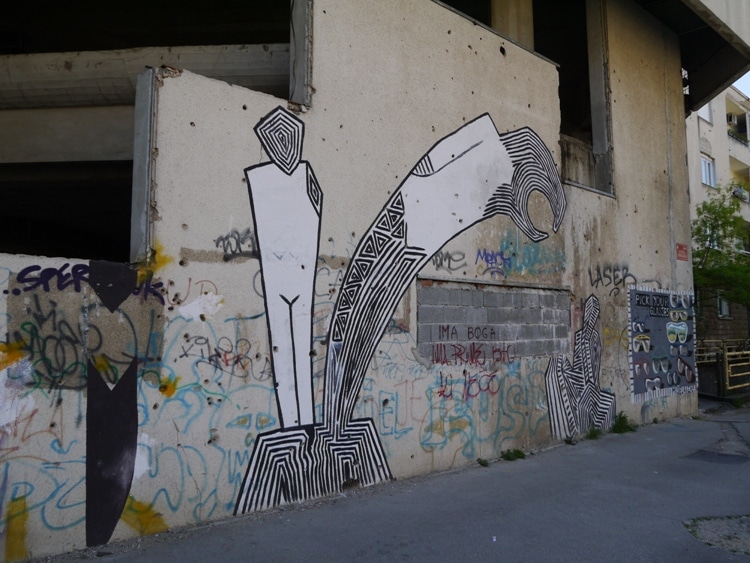 We enjoyed our time in Mostar. All the locals that we met were very friendly, and we'd recommend spending a couple of days or more there.
Where To Stay In Mostar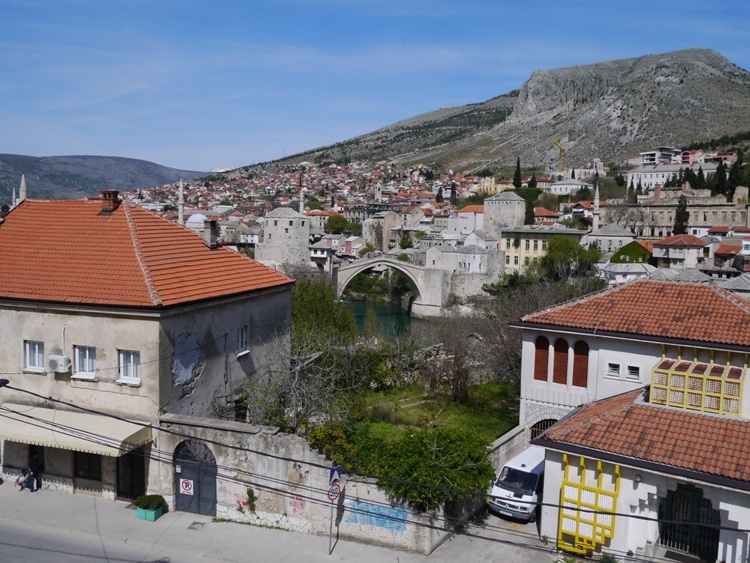 We only stayed in Mostar for one night, but had a room with a terrace at Villa Anri that looked out onto Stari Most, the famous bridge. We'd highly recommend getting a room at this excellent guesthouse. For other hotels, guest houses and apartments in Mostar, check out the great offers at Agoda Mostar.