For the next leg of our travels we got a bus from Mostar to Sarajevo. This is a journey of 123 kms (67 miles) that takes around 2 hours and 45 minutes.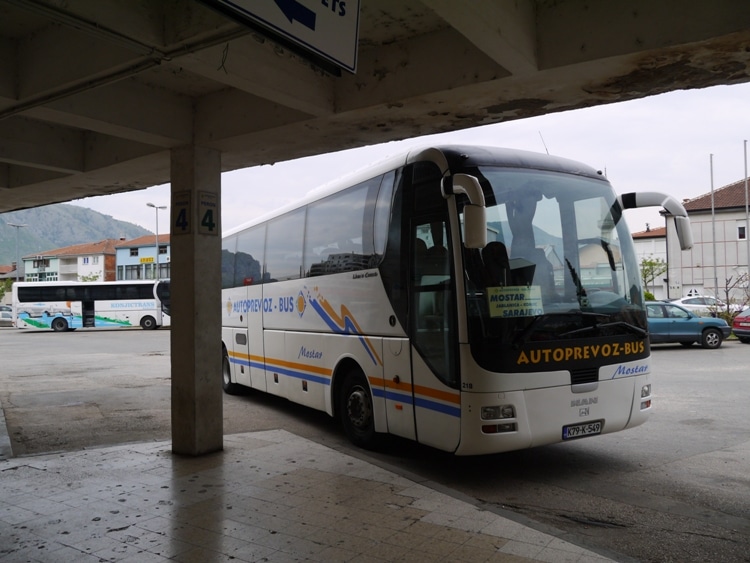 The bus that we got from Mostar to Sarajevo was very modern and the whole journey was very comfortable. The temperature inside the bus was perfect, being neither hot nor cold. We paid 20 BAM ($11) each for the tickets and 1 BAM ($0.55) for each piece of luggage that went into the hold.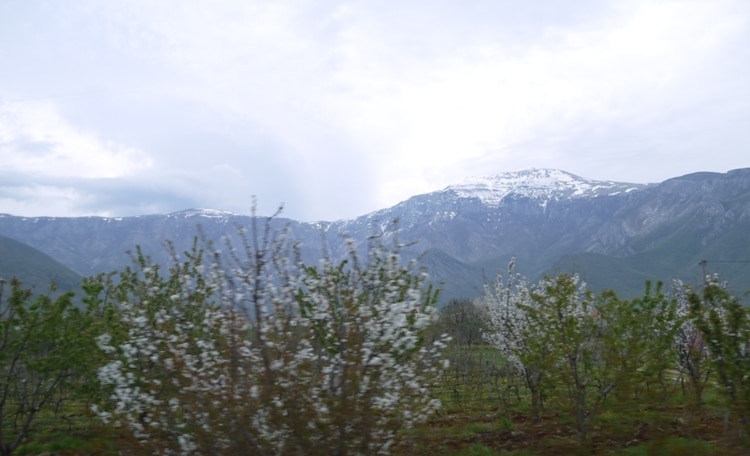 This part of the world seems to be all mountains, so the views from all our bus journeys have been very good. It's spring right now, so the trees are coming back to life, as you can see in the image above.
This is a very typical view from our bus journey. Much of the time we traveled next to expanses of water like the one above.
We stopped at a small town about half way, where the driver and a few people got off for a break of around 5-10 minutes. The bus also stopped at many places along the way, with many passengers getting on and off. Often the passengers would just shout from the back asking the diver to stop at a quiet village.
Sarajevo bus station is around 6 kms from the old town city center.
Bus Times From Mostar To Sarajevo
There are six buses a day from Mostar to Sarajevo:
06:00 – 07:00 – 09:00 – 11:00 – 15:00 – 18:15
Bus Times From Sarajevo To Mostar
There are seven buses a day from Sarajevo to Mostar:
06:00 – 09:00 – 11:30 – 12:30 – 15:30 – 18:00 – 19:55
Map Of Journey
Above is a map of our journey from Mostar to Sarajevo, a distance of 123 kms (76 miles) according to Google Maps.
Where To Stay In Sarajevo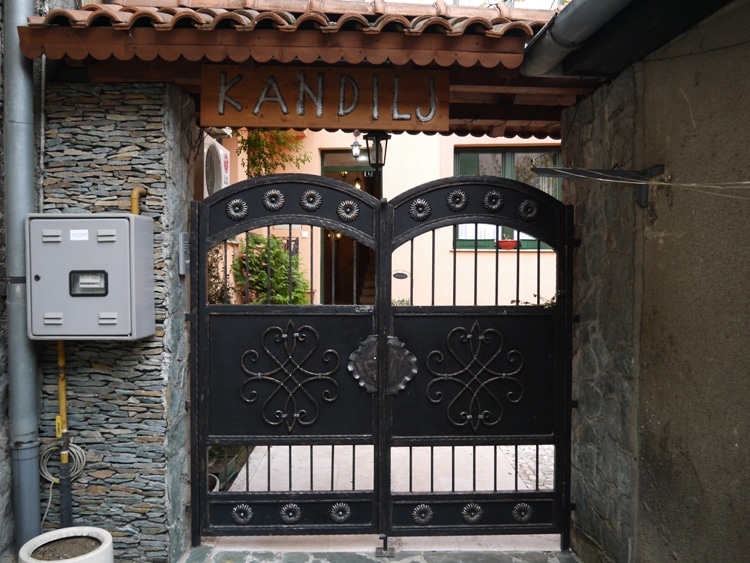 For our stay in Sarajevo we choose a city center hotel, Guesthouse Kandilj. It's a great hotel and the location is perfect. For other great hotels be sure to check out Agoda Sarajevo.