We spent almost a week in Nice, so here's an overview of what we saw while we were there. The main attraction for most visitors is the beach, but there's also the old town to explore, the port, Castle Hill and more. Click here to find a great range of hotels in Nice.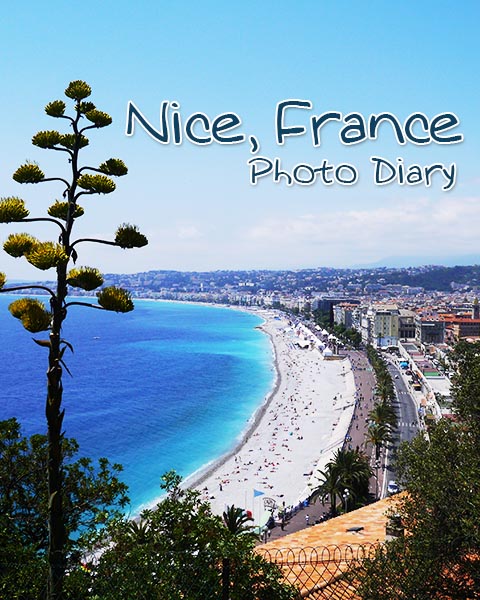 Castle Hill
The best place to get a view of the beach and town is from Castle Hill, which is very popular with both tourists and locals. There's a cafe and children's playground at the top.
This video was shot about half way up the hill.
Israelite Cemetery (Cimetiere Israelite)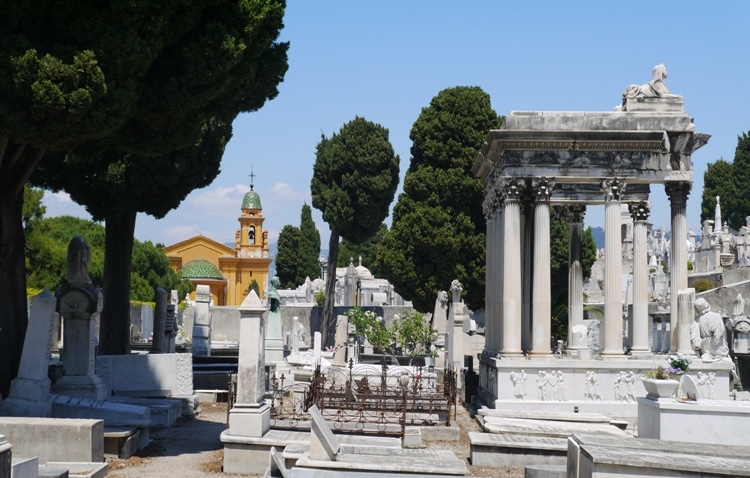 You'll also find the Israelite Cemetery (Cimetiere Israelite) on Castle Hill. It's a small and beautifully maintained place.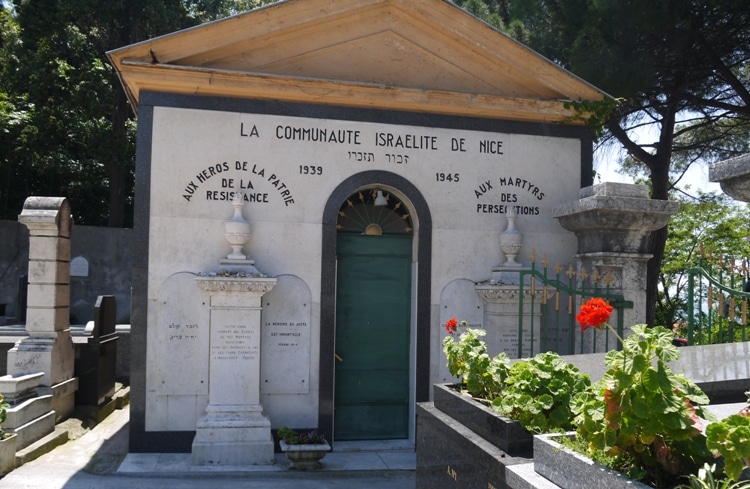 Beach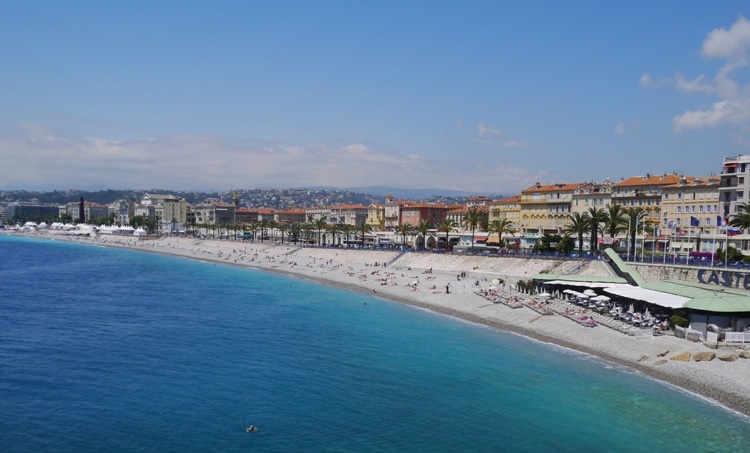 The beach is right next to the city center, and gets pretty full in summer. It's one of the major attractions of the town.
The Old Town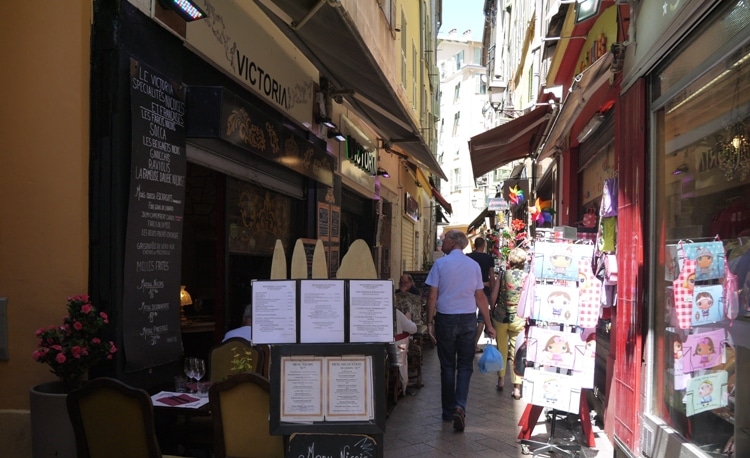 The old town is located near the beach and is a series of narrow streets that mainly consist of shops selling arts, crafts and clothing.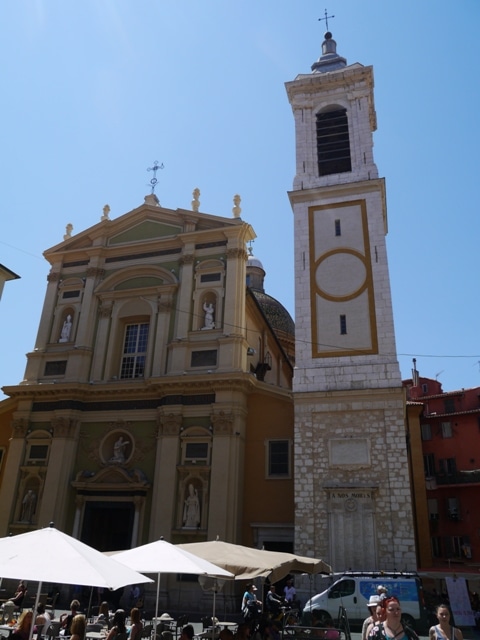 This area also has some interesting buildings, such as the church shown above.
This is an area where you can find numerous restaurants and cafes. It's a great place to sit and relax.
Memorials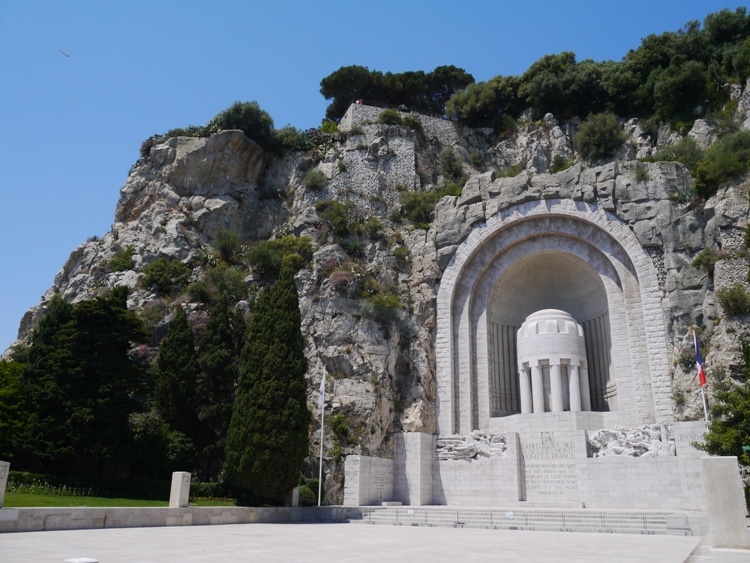 We saw a few memorials around the town, with the World War II memorial at Castle Hill being the most impressive.
Churches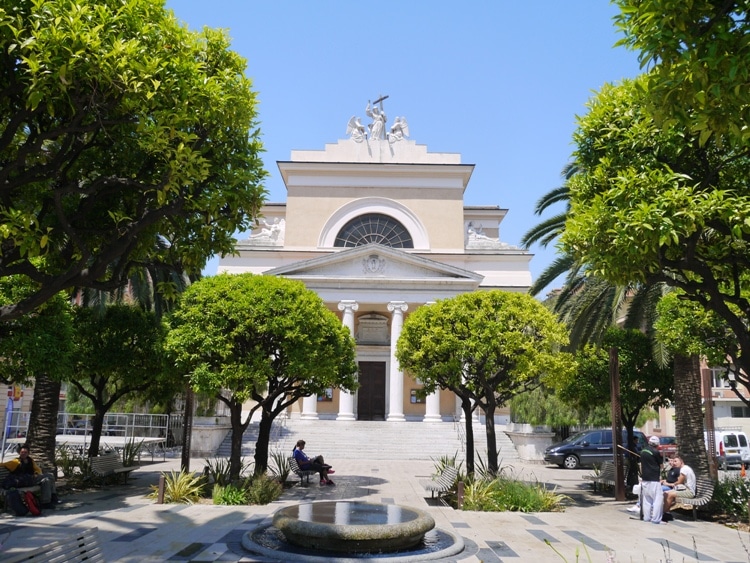 Nice has quite a few churches. The one above is the Church of Saint John the Baptist.
Trams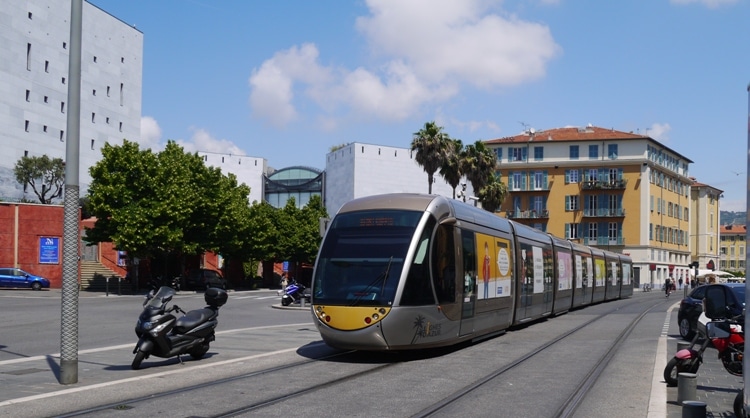 Nice has very modern trams that operate in the city center. The one above is passing the old town area.
The above video was shot at Place Massena at the bottom of Avenue Jean Medecin.
Fountains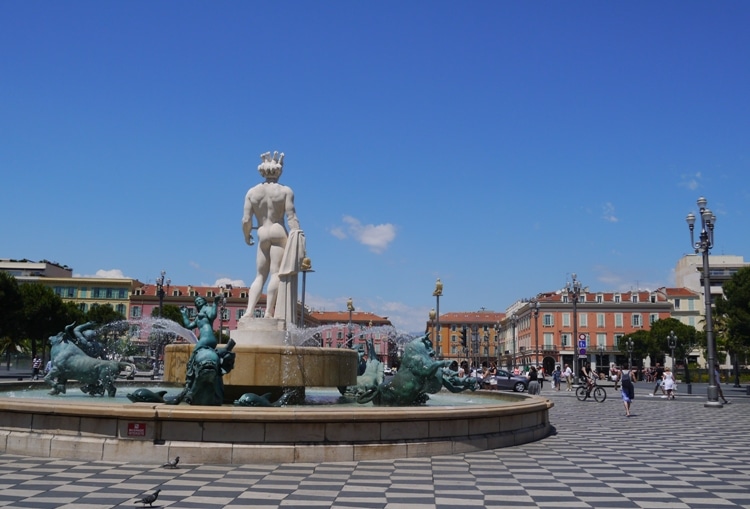 The fountain above is at Place Massena, which is at the bottom of Avenue Jean Medecin.
Beautiful Buildings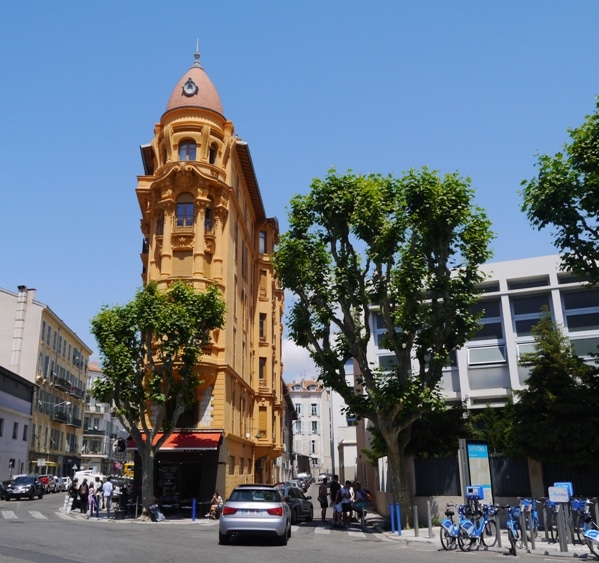 Nice has some really beautiful buildings all around town. The above building is on Rue de Lepante.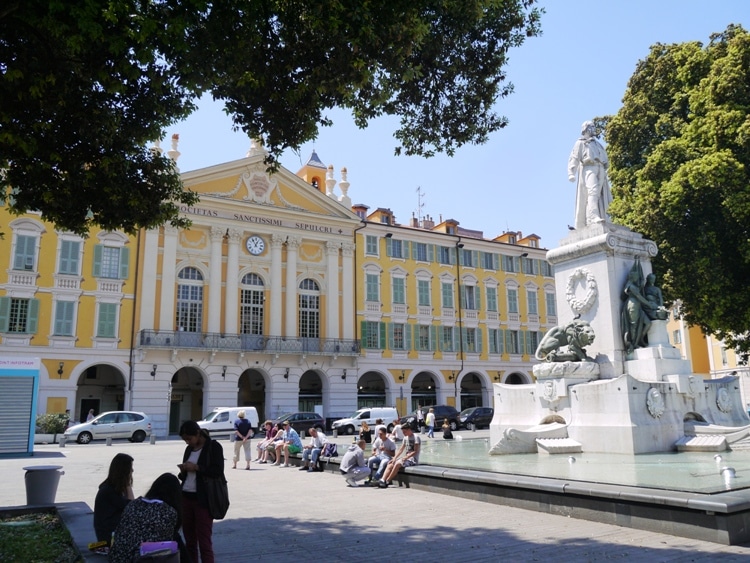 Nice Holy Sepulchre Chapel (Nice Chapelle du Saint-Sépulcre) is located at Place Garibaldi.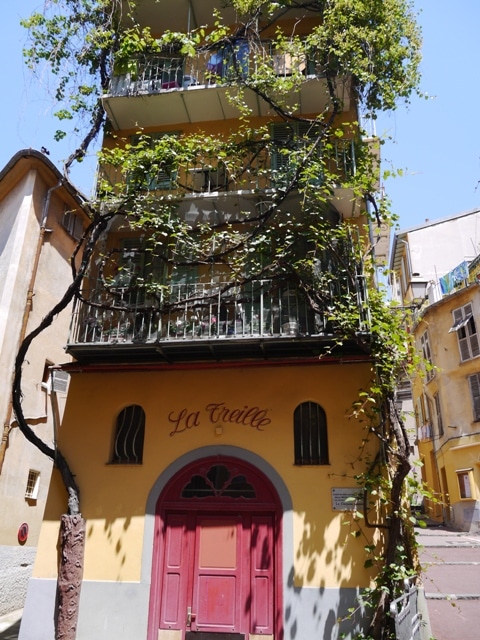 We saw this beautiful building in the old town area as we were walking down from Castle Hill.
This was taken just in front of the beach, looking back towards the town. The park area is Esplanade Georges Pompidou.
Sculptures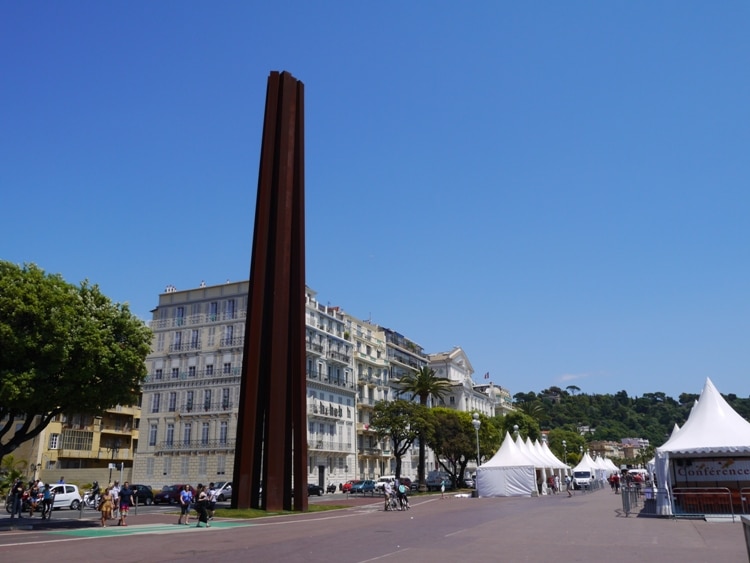 I loved this gigantic sculpture at Esplanade Georges Pompidou, but have no idea what it is supposed to represent.
Cafes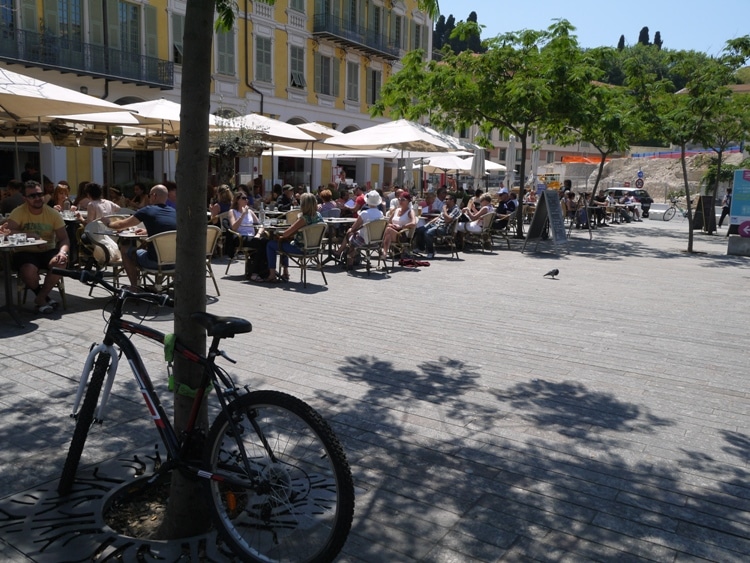 After all that sightseeing you deserve a coffee break, so stop at one of he many outdoor cafes scattered around the town.
Where To Stay In Nice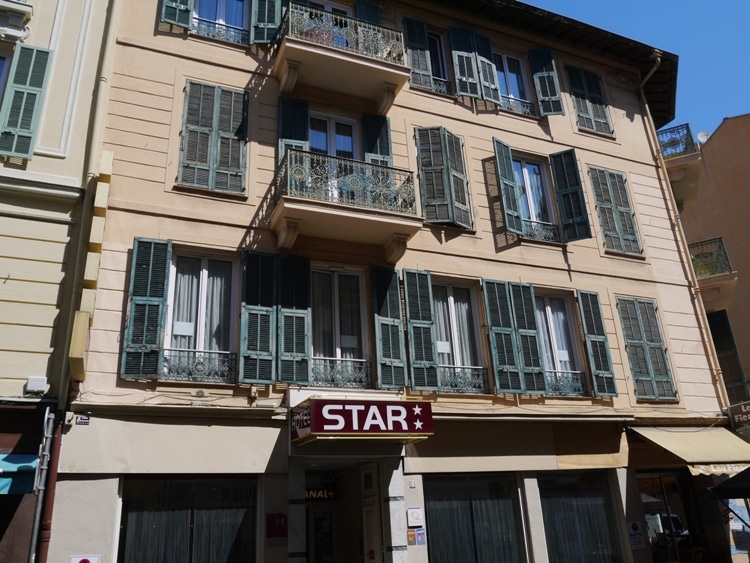 For our first few nights in Nice we stayed at Hotel Star, which is a located in the city center and only around 800 meters from the train station. The room was newly renovated and we had nice views from both the bedroom and bathroom windows. For other great hotels in Nice, check out Agoda Nice.