On our way from Ljubljana to Barcelona, we stopped at Trieste for two nights because we needed to wait for our Eurail and InterRail passes to arrive, as they were being posted to the hotel. Nuovo Albergo Centro Hotel is a good quality 2-star hotel that's conveniently located near the Canal Grande, train station and Trieste-Opicina Tram stop. Our room was very clean and the wifi worked well. Free tea was available near the reception. We'd highly recommend this hotel in Trieste. Click here to book a room at Nuovo Albergo Centro Hotel.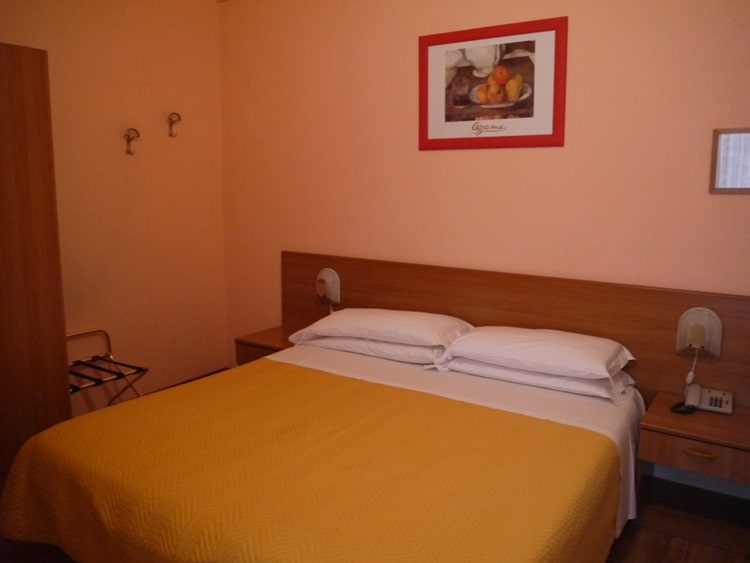 This hotel has a mixture of rooms with both private and shared bathrooms. We opted for a room with private bathroom which cost EUR 95 per night. Our room had a large double bed and also a single bed. The room was fairly large and had a window looking out onto the street.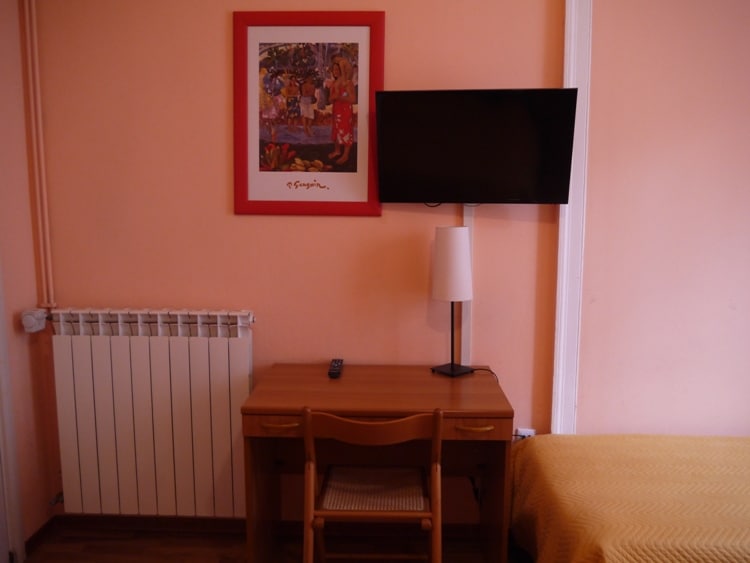 The room had a small desk, TV, wardrobe, central heating and ceiling fan. There was a double socket next to the desk, but more sockets in the room would be a good idea.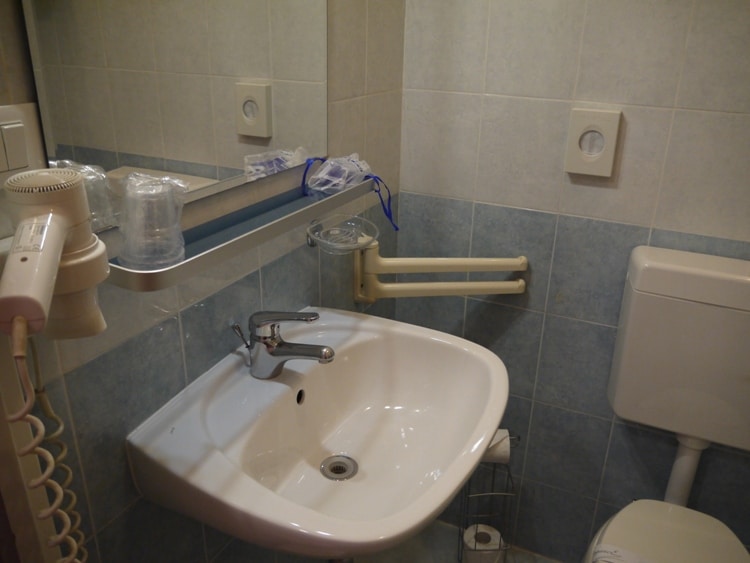 The bathroom was the first we've come across on our travels that had a bidet. Soap and shampoo was provided, and there was also a hairdryer available.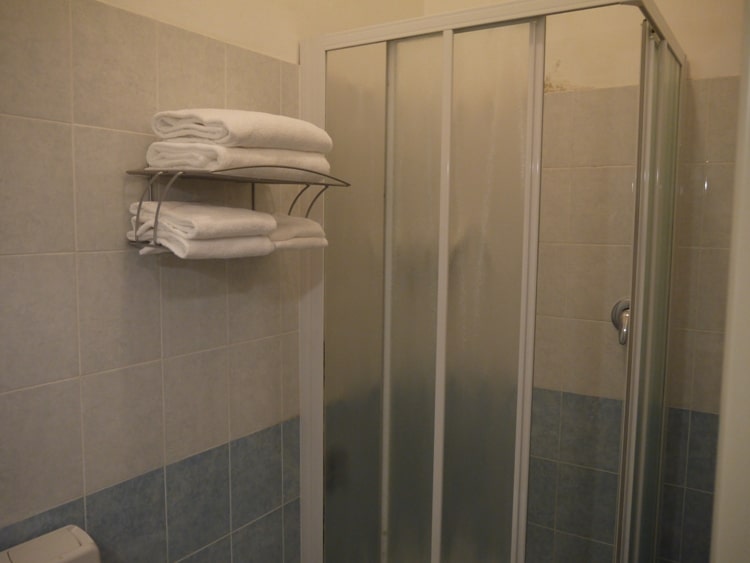 The shower worked well and the water pressure was very good.
Hot Water & Tea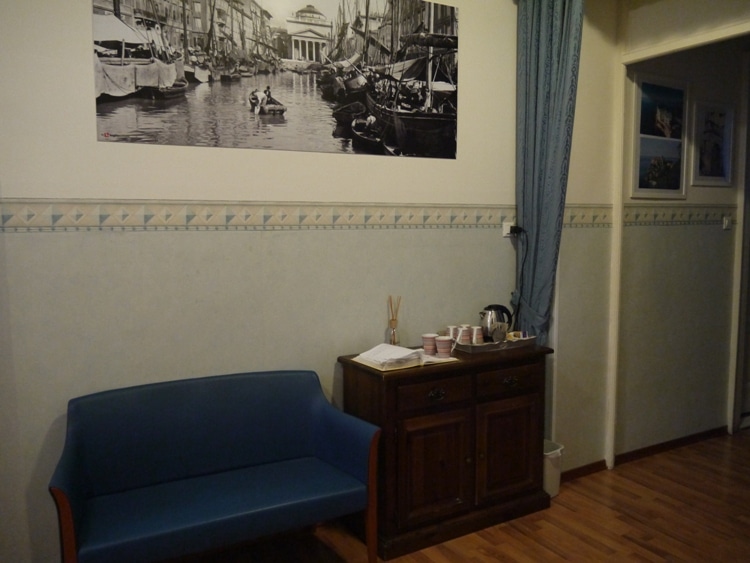 Next to the reception area there was a kettle, cups and tea that was available to use any time. The staff always made sure that the kettle was filled with water.
Breakfast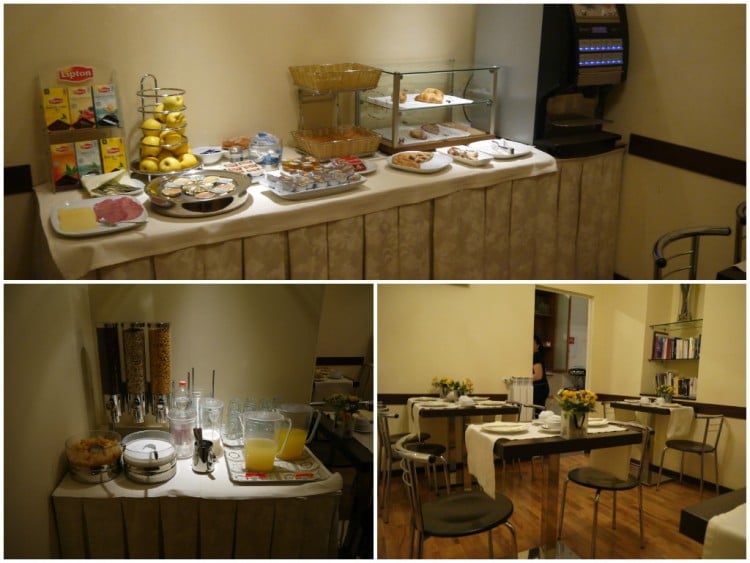 There was a buffet continental breakfast with a fairly limited choice. There wasn't any hot food and not even any toast. No fresh fruit either apart from apples. It was quite disappointing.
Wifi

The wifi worked very well in our room, with the download speed being just under 7 Mbps, with an upload speed of 0.66 Mbps. There was also a computer available for guests at the reception area.
Location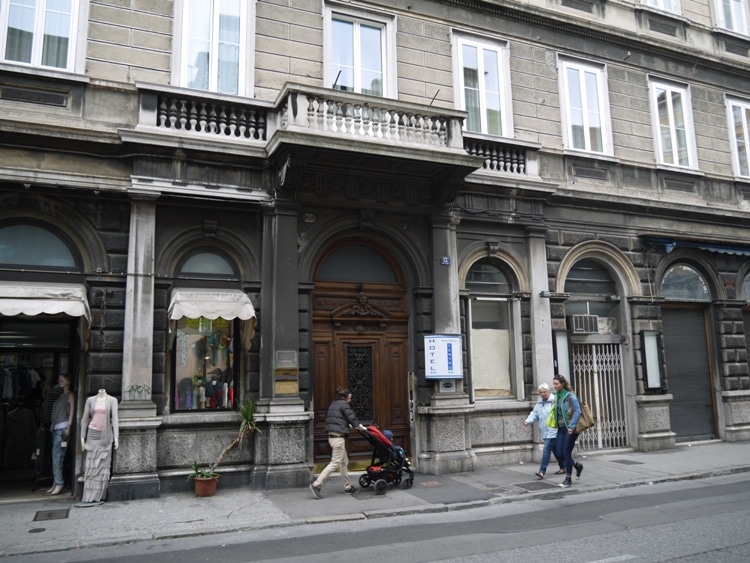 The hotel is located on the first floor of the building shown above. It is just 400 meters from the Trieste-Opicina Tram stop and 700 meters from the central train station. As we arrived by tram and left by train, this was ideal for us. Canal Grande is around 150 meters away. There is a vegetarian cafe and store, Zoe Market & Food, around 1.4 km away.
How To Book Nuovo Albergo Centro Hotel
Click here to book a room at Nuovo Albergo Centro Hotel. For other great hotels in Trieste, check out our favorite hotel booking site, Agoda Trieste.