One of my favorite experiences in England was a memorable Oxford Walking Tour we were able to take. If you're in the area, we highly recommend taking such a tour on foot when visiting Oxford, England. Below we'll share with you the details, photos and even a map of the tour we took.
During our stay in Oxford, we spent two nights at the wonderful Old Bank Hotel. It's the no. 1 rated hotel in Oxford on TripAdvisor.com and we definitely agree with that rating. Best of all, it's location makes it a perfect place to begin a walking tour of Oxford.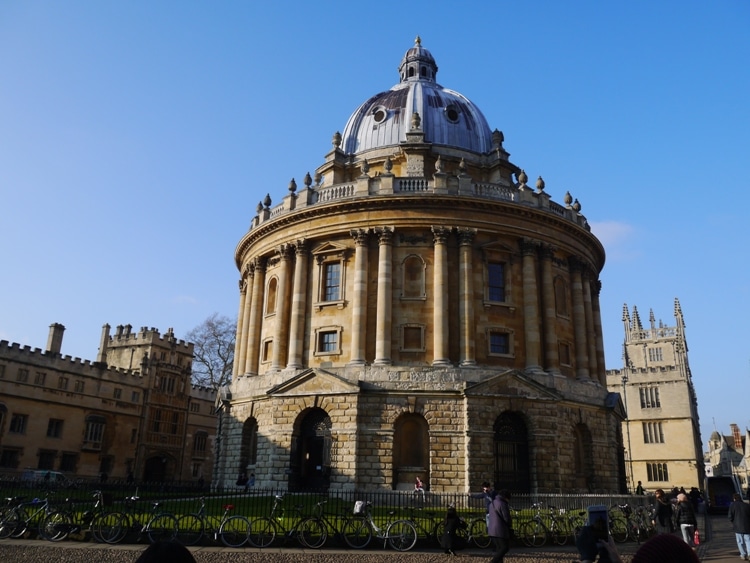 Your tour might vary slightly depending on what colleges are open to the public on the day you go, but here's an overview of what we saw. It's well worth doing this walking tour, as it gives you a good overview of Oxford right from the beginning.
All Souls College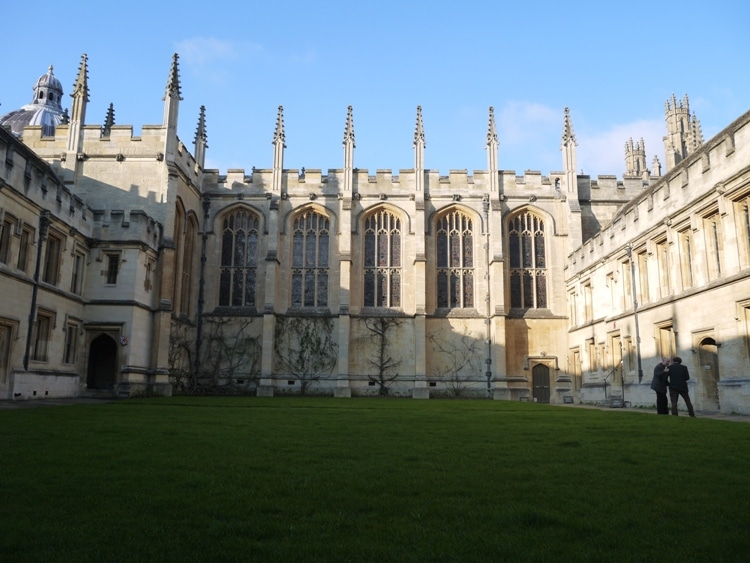 We started at the hotel reception area, and our first stop was to take a look at All Souls College, which we could see from our hotel room, as it was just across the street.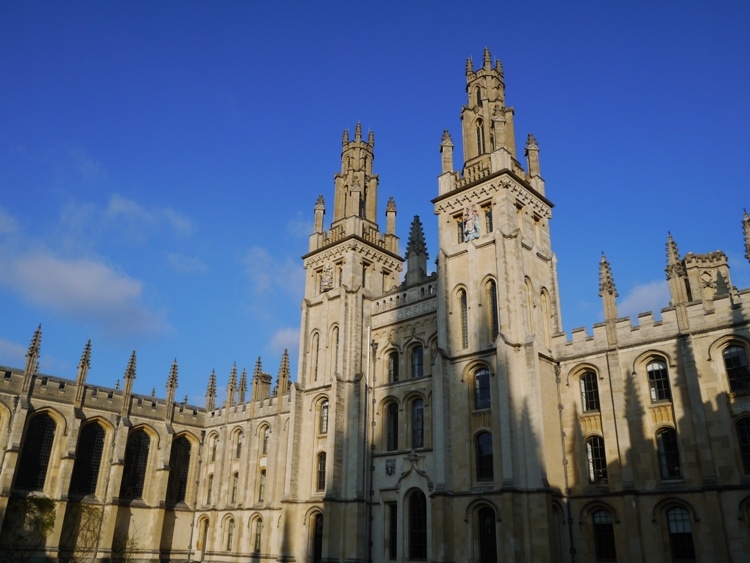 When you enter All Souls College from High Street you'll first see a small quadrangle, around which the college is built. This is similar to the way most Oxford colleges are built. Behind this small quadrangle is a much larger one that was added at a later date. All the buildings are centuries old and truly stunning.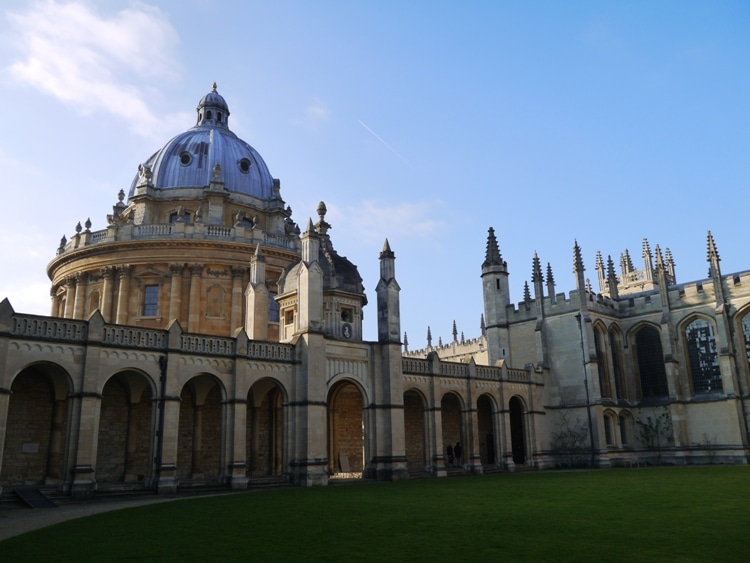 Above you can see Radcliffe Camera just beyond the college. It must be wonderful to study in such an environment.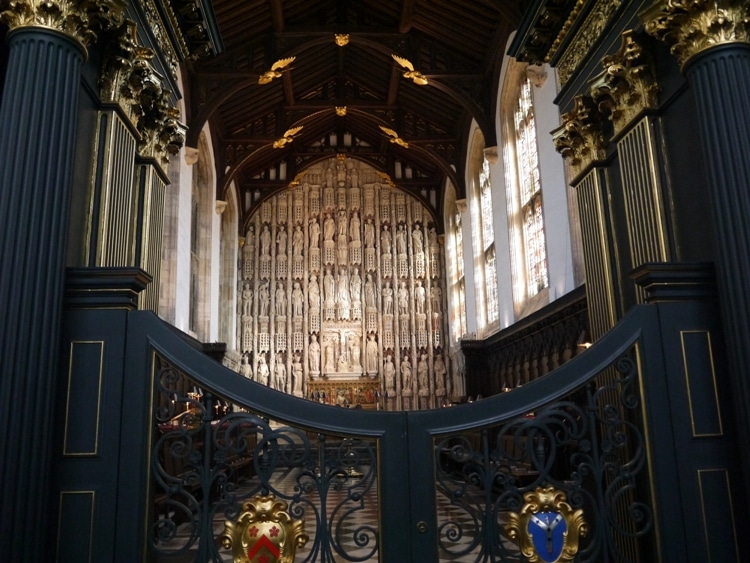 All the colleges also have their own chapels, and these are just as stunning as the colleges.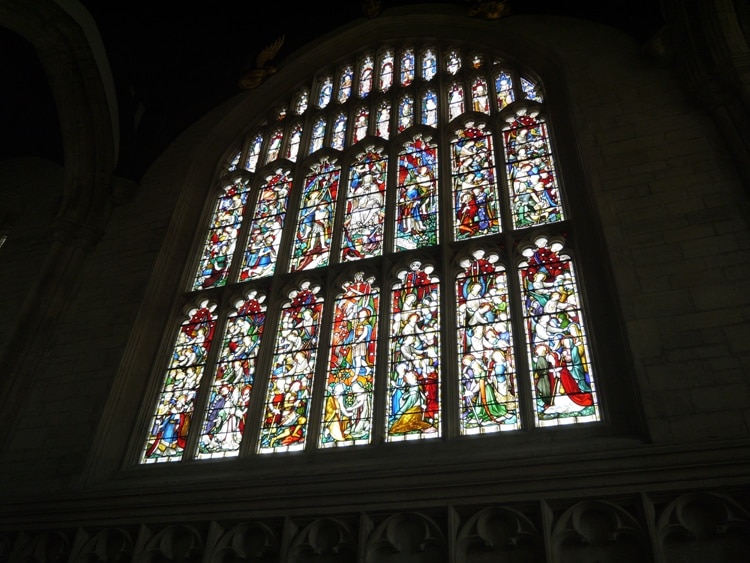 Bodleian Library & Radcliffe Camera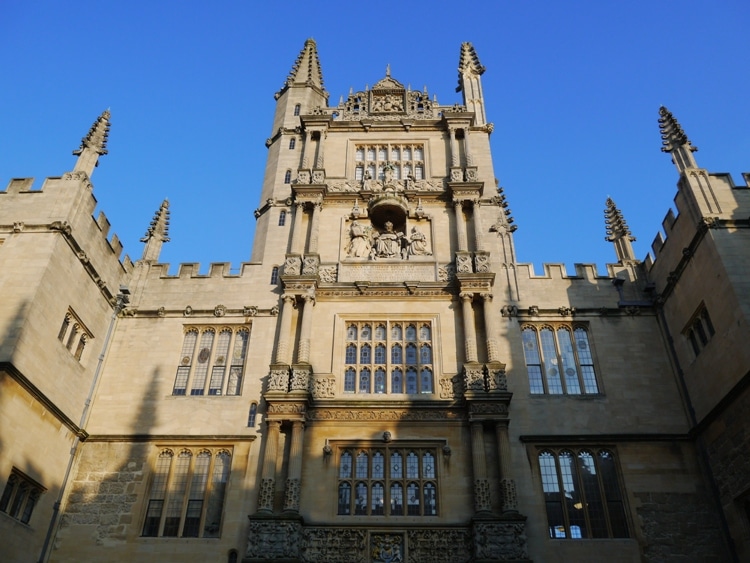 Radcliffe Camera is part of the Bodleian Library, which is one of Britain's most important libraries. It's spread over three buildings that are all connected underground. We took a separate tour of the Bodleian Library, as this is one of the must-see attractions in Oxford.
Bridge Of Sighs
Next we walked passed the Bridge of Sighs. This connects two buildings of Exeter College and must be one of the most impressive walkways in the world.
The Turf Tavern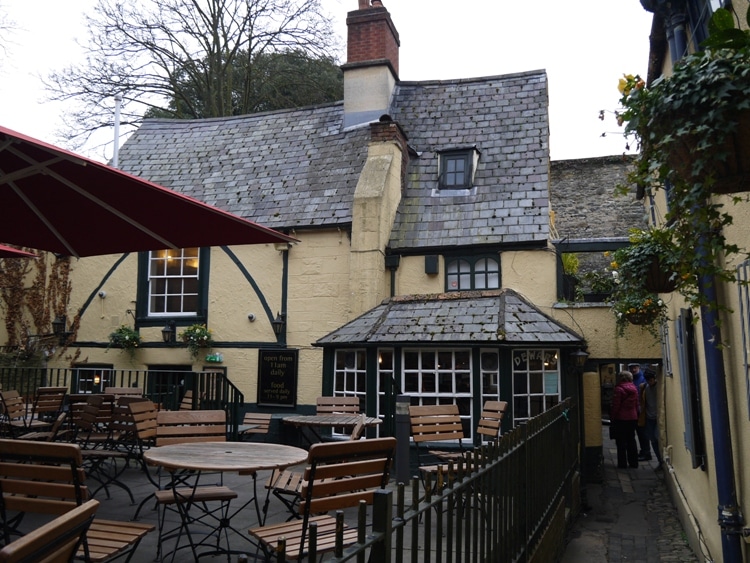 Just around the corner from the Bridge of Sighs is The Turf Tavern, claimed by some to be Oxford's oldest pub. It's been featured in many of Colin Dexter's Inspector Morse novels, and has also been featured in the TV adaptation, where Morse and Lewis can be seen drinking together at the bar.
Hollywell Music Room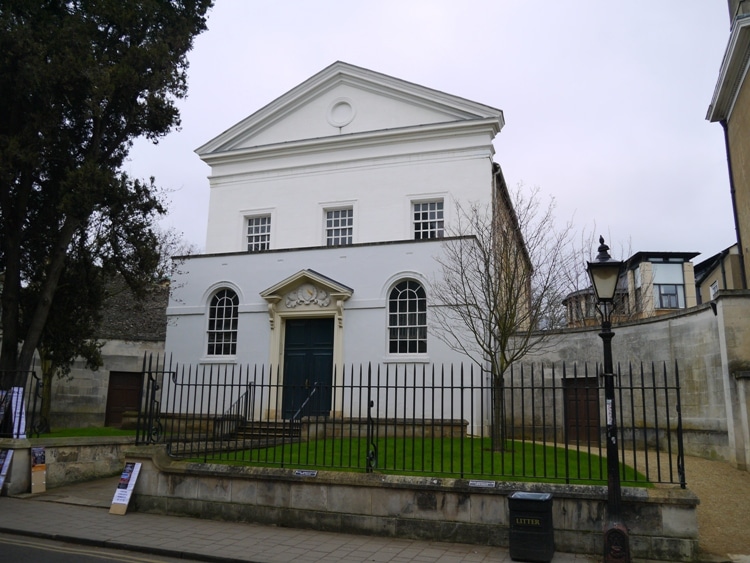 Hollywell Music Room is said to be the oldest purpose-built music hall in Europe. It's the city's chamber music hall and is part of Wadham College.
Exeter College
Next up was Exeter College, where we were in for a bit of an surprise. This is a typical Oxford college built around a quadrangle, but the surprise lay in the college's chapel.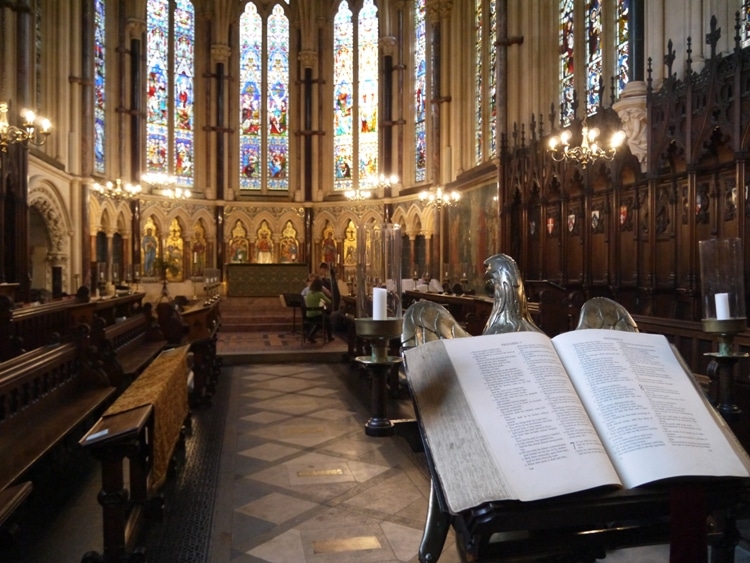 Exeter College chapel is another stunning place to visit, but what was the surprise? There was a trio of musicians rehearsing, so we got what seemed like our own personal performance of an upcoming concert.
Watch the video to see our Exeter College chapel surprise.
Lincoln College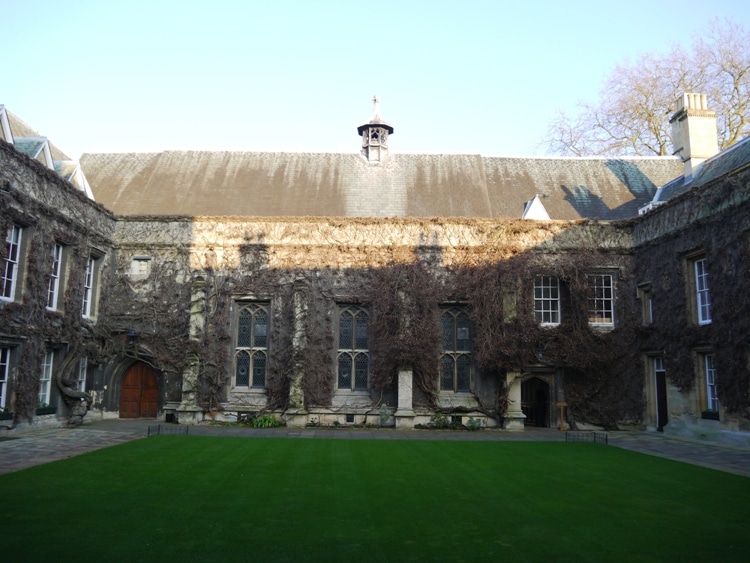 Lincoln College was closed to visitors, but we were still able to stand at the entrance and take a look. It was another magnificent looking college.
We walked passed Christ Church College and Merton College on the way back to the hotel, but were encouraged to go back later to explore them on our own.
Map Of Oxford Walking Tour Route
Where To Stay
If you're looking for a superb hotel from which to begin this kind of walking tour, be sure to check out the Old Bank Hotel. It's an excellent hotel and we thoroughly enjoyed both our stay there.