If you're looking for a great place to stay while in Dubrovnik, we'd suggest checking out the Old Town Ivory Apartments which, as the name suggests, are located in the old town. We stayed for three nights and were very impressed. The apartment we stayed in was beautiful and had everything we needed for our stay.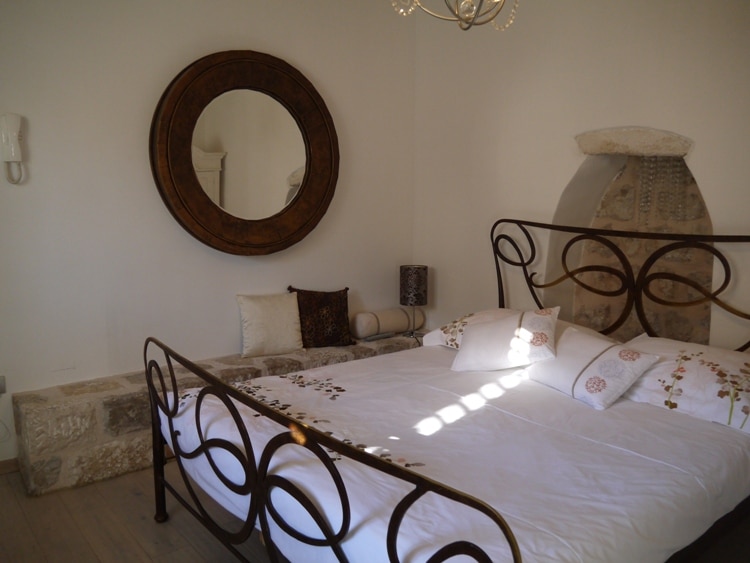 The studio apartment that we stayed at was renovated to a very high standard, with some of the old stone wall showing. This gave it an authentic look and helped make you feel like you really were staying in an old stone house.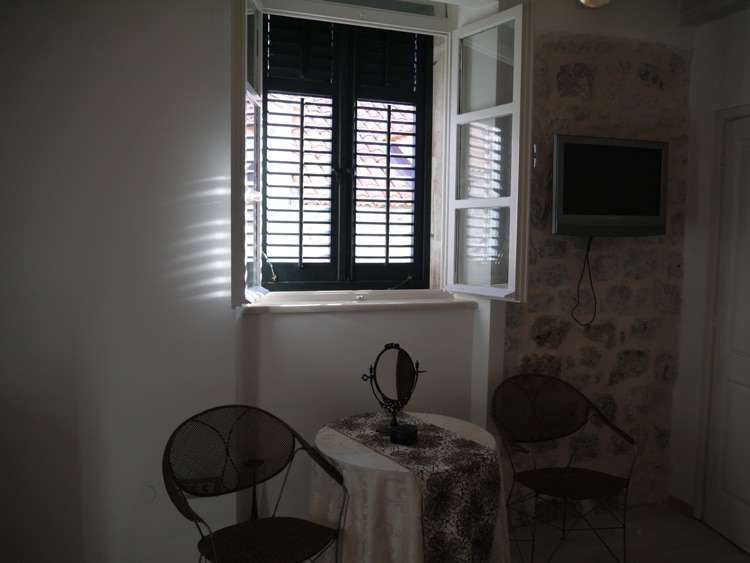 Our room had a large double bed, small table and chairs, TV and wardrobe. The room was nicely furnished with cushions, lampshades, a huge bronze mirror and old stone shelf. There was a window with shutters to the front of the room.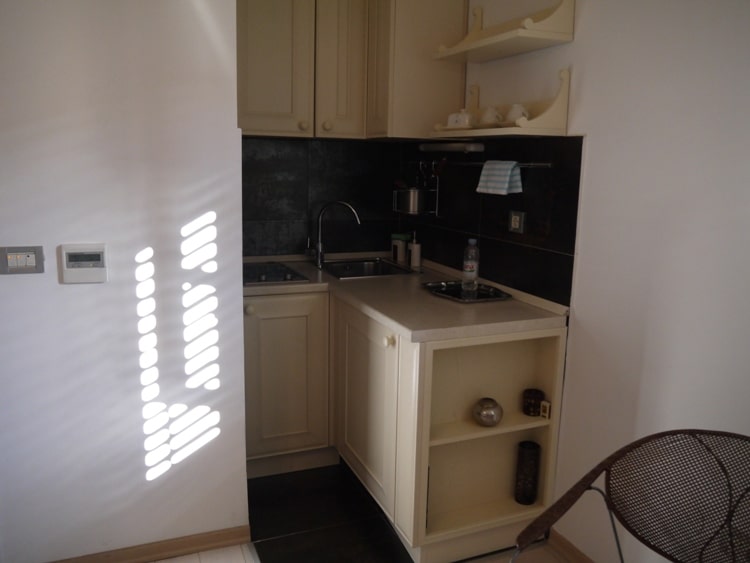 The room had a small kitchen in a corner alcove. There was a small fridge, 2-ring hob, kettle, pots & pans, dishes and cutlery. The owner's office next to the roof terrace had an iron and ironing board that we were able to borrow.
Bathroom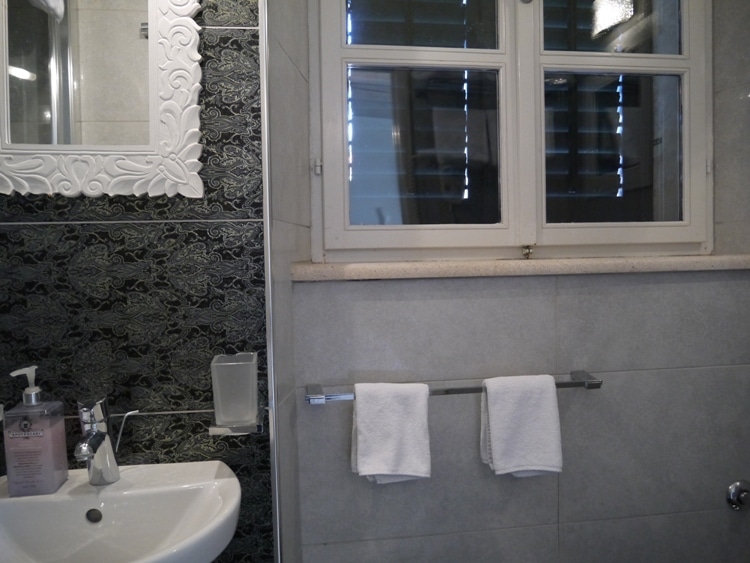 The bathroom was modern and beautifully decorated. It had a window with shutters that let in lots of light when opened.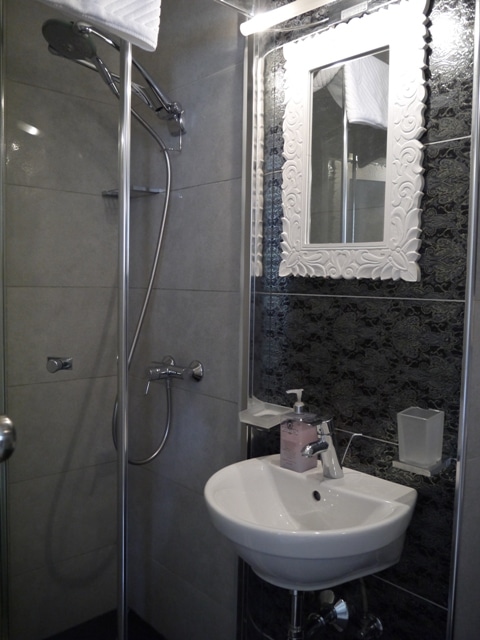 The shower in the bathroom was spotlessly clean, as was the whole apartment. The water pressure was great and the shower worked well. There was a hairdryer in the bathroom, and soap was also provided.
Roof Terrace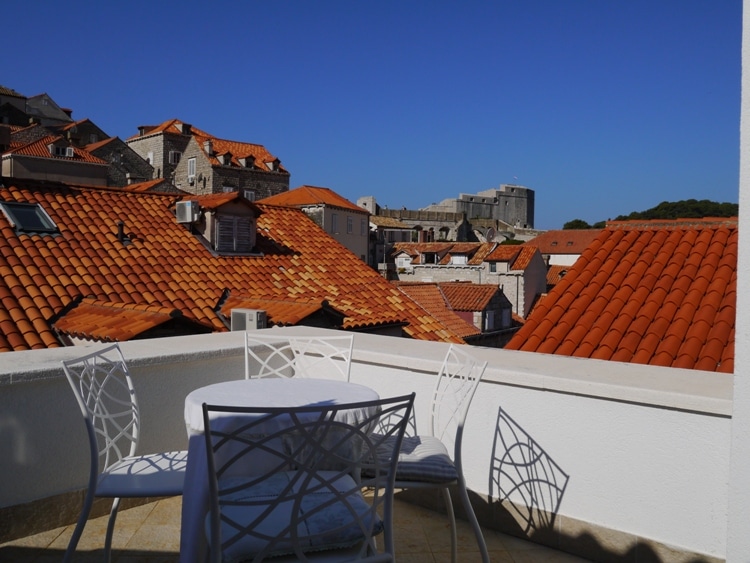 There was a small terrace on the top floor that we could use, but we were out nearly the whole time, so didn't really make any use of it.
Wifi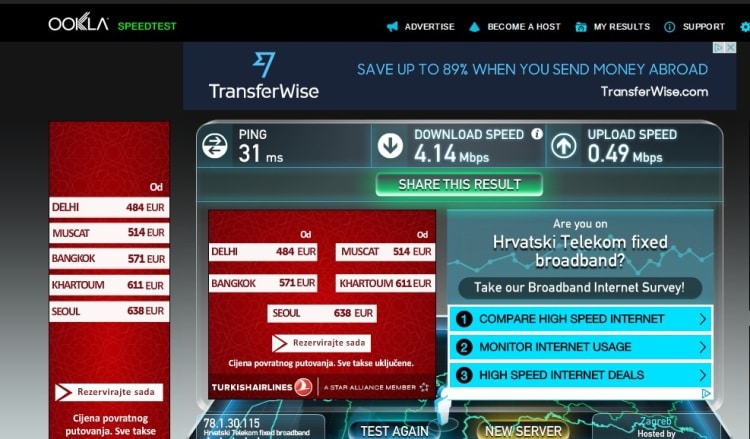 The wifi worked well, with the speed being similar to everywhere we've stayed in Croatia so far. Download speed was 4.14 Mbps and upload speed was 0.49 Mbps.
The Owner
The owner met us at the apartment, showed us around, and gave us a map of the town along with suggestions of things to do and places to eat. She was friendly and very helpful. She was around most days, but she also gave us her phone number in case we needed anything when she wasn't there.
The Location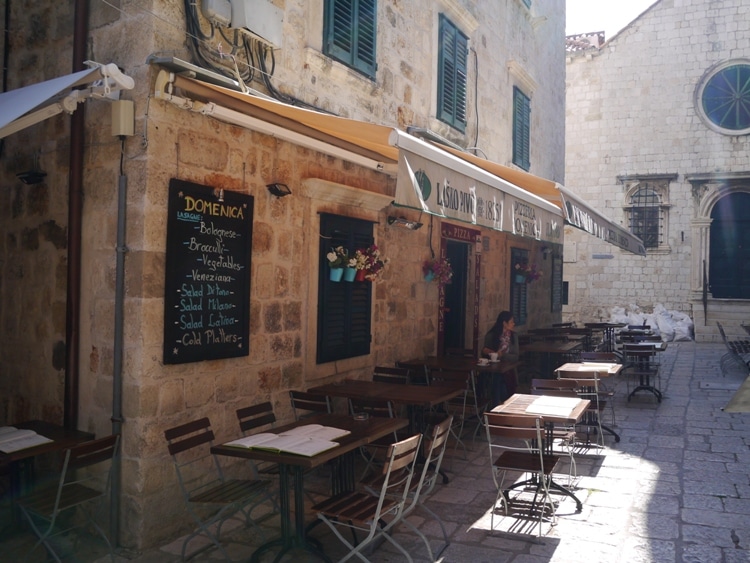 The location is in the old town above a pizza restaurant. It's a perfect location for a few days stay in Dubrovnik.
How To Book Old Town Ivory Apartments
Click here to book an apartment at Old Town Ivory Apartments. For other great hotels and apartments in Dubrovnik, check out the offers at Agoda Dubrovnik.