This is where we stayed for the last year in Bangkok. As we were both living here long-term, it was important for us get a condo that was a little more comfortable for a long stay. Click here to book a great hotel in Bangkok.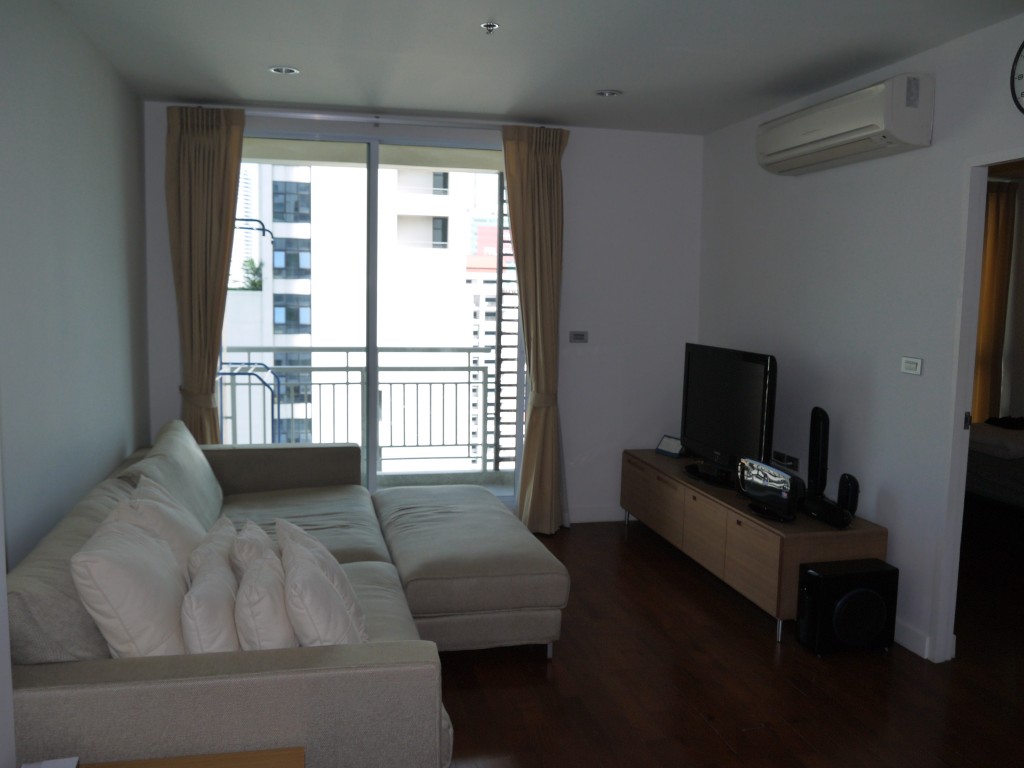 The condo is 54 sq m (around 580 sq ft), and has a fairly large living room, with huge sofa, a table with four chairs that is great to eat and work at, a kitchen that's fairly separate, a bedroom with large built-in wardrobe and awesome view so the Bangkok skyline. Also, a bathroom that's fairly small, but not to small.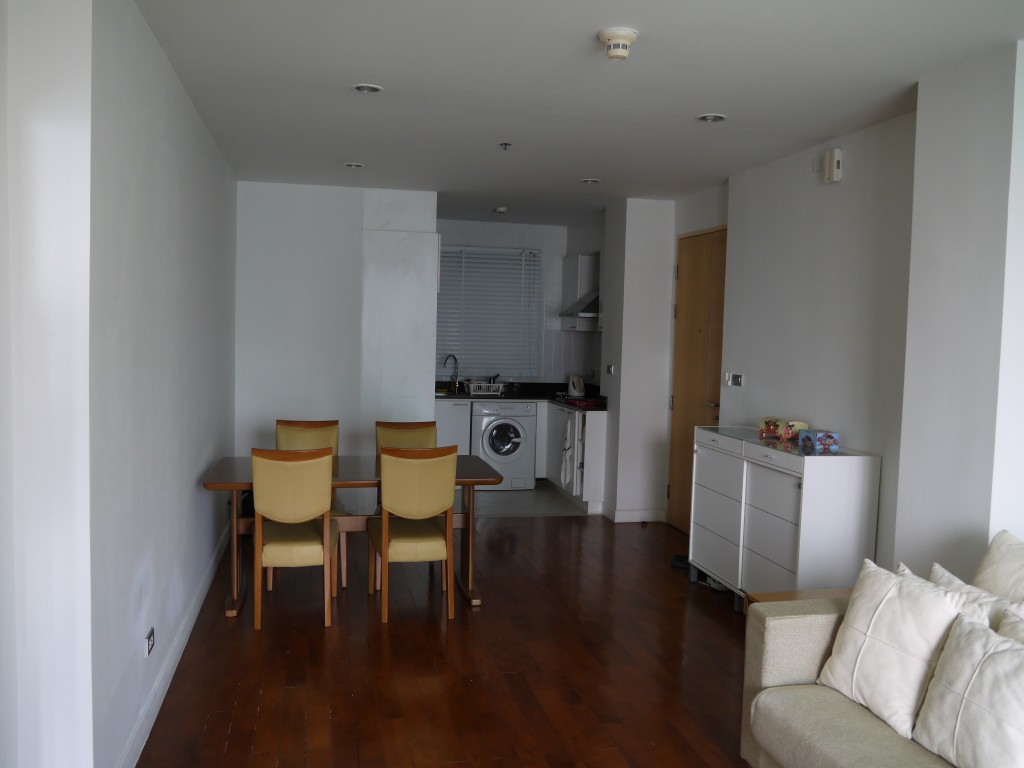 The condo costs 24,500 baht per month, which is roughly $800 or £500. A similar condo in London would probably cost around £2,000 per month, so it's a pretty reasonable price for condo in a such a central location. The condo is furnished, although it doesn't include bedding, towels and kitchen items. This wasn't a problem for us, as we already had these from out previous condo.
The kitchen is fairly separate from the living room, which is just the way I like it. It has washing machine and microwave and two hot plates for cooking. We bought our own kettle, toaster, rice cooker, wok, saucepans, dishes and cutlery. There is plenty o storage space and the layout works very well.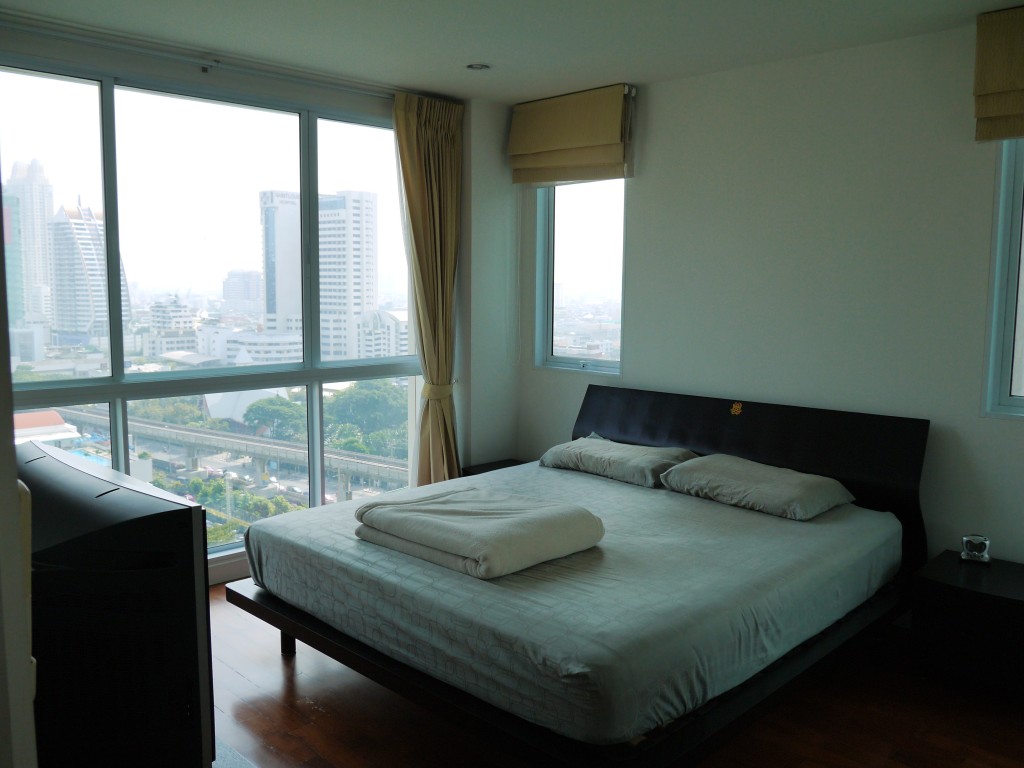 The  bedroom is great, especially the view of the Bangkok skyline at night. The condo is on the 18th floor, so we're well above most of the surrounding buildings. The bedroom has a huge built-in double floor to ceiling wardrobe with mirror doors. There is also a small table and chair, an draw unit with large TV. I think the room would be better with the TV, as we don't use it and it takes up valuable space.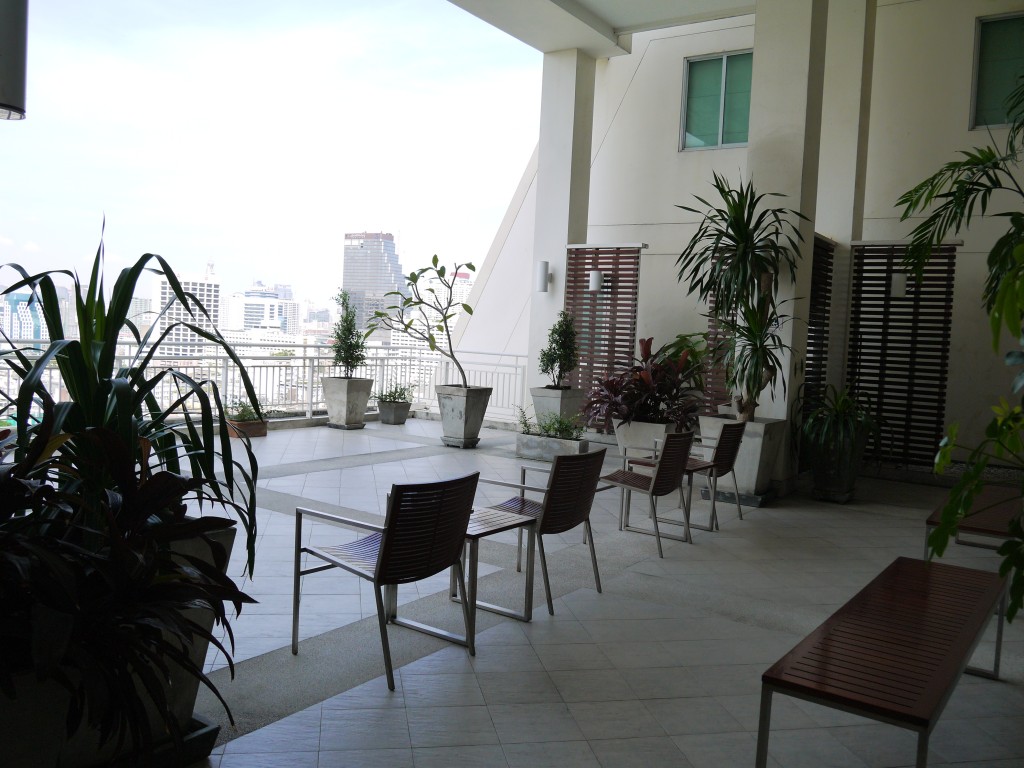 One of my favorite parts of the building is the chill out area on the 19th floor. There are a few tables and chairs, and it's a nice relaxing areas to just sit, or to do some work. You can see large parts of Bangkok from this area, as it's at the front of the building.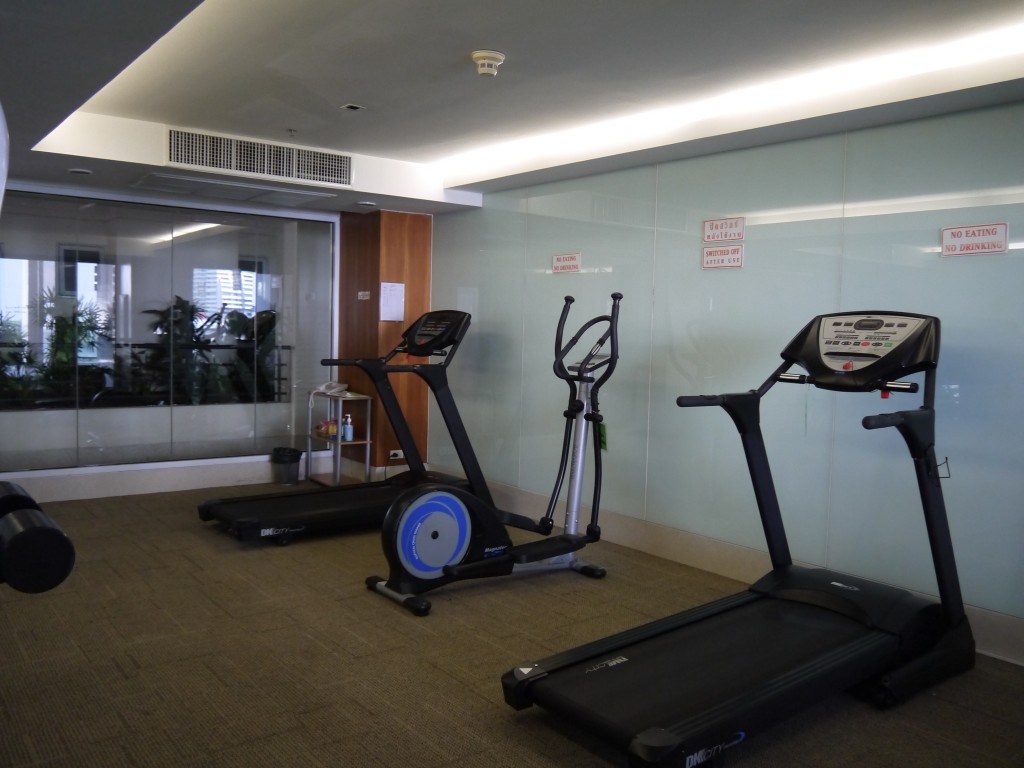 An area that I use quite often is the fitness center. I love to keep fit, and you can find me here most days. At the moment I've got into running, and have been doing 5 or 10km runs on the treadmill. I'm trying to get my 10km time down to around 45-50 mins.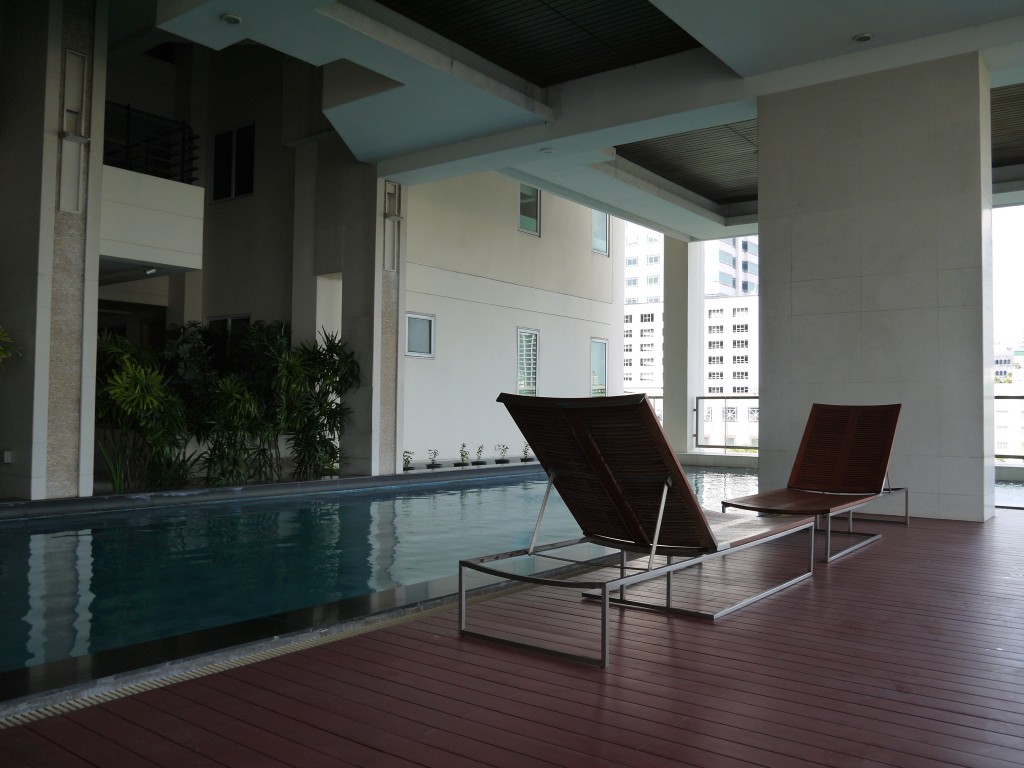 As with most condos in Bangkok, there is a swimming pool here, which is located on the 5th floor next to the fitness room. The water is pretty cold, so it's a great way to cool down after a day in the Bangkok heat. Also on the 5th floor there are changing rooms, showers, saunas, a children's room and a meeting room, where you can sit and work if you like. There is also a meeting room downstairs that you can use.
The location of the condo is almost perfect. It's just a 2-3 minute walk to Surasak BTS station, where you can get the skytrain to many other areas. The condo is also only a 10-15 minute walk to the river, where to can get a cheap boat to many locations, including Chinatown and Khao San Road. The best boat to get is the local orange flag boat. There is a flat rate fare of 15 baht (50c, 30p). The boat runs from 7 am to 7 pm. It's a great way to travel, and ride along the river is very relaxing. You can find details of all the boats at the Chao Phraya Express Boat website.
There are a few food stalls just outside the condo, and plenty more at the end of the road, towards Charoen Krung Road. There is also a great vegetarian place called Tien Sin, where you can get lunch for 30 baht ($1, 60p) upwards.  It's always pretty crowded, especially around noon. There is also a nice cafe next door that has free wifi.
On top of the rent we pay around 2,000 baht ($65, £40) per month for electricity, 150 baht ($5, £3) for water and 500 baht ($16, £10) for internet. This might be a little expensive for some people, especially those who are just here for a short stay. But for those that plan to stay a minimum of 6 months, I think this condo is ideal.
Hotels In Bangkok