Today we traveled from Oxford to Cambridge by train. We got the First Great Western from Oxford to London Paddington, then traveled across London by London Underground, and finally got a train from London Liverpool Street to Cambridge. Total journey time was just under 4 hours.
Oxford To London Paddington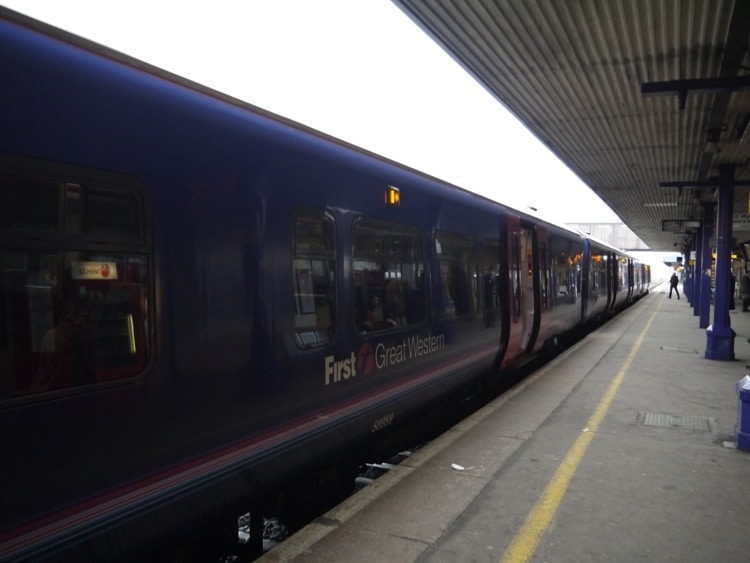 The first leg of our journey was with First Great Western, the train company that we've taken all our UK train journeys with so far. This was a 3-carriage train with a small first class section at the front of the train.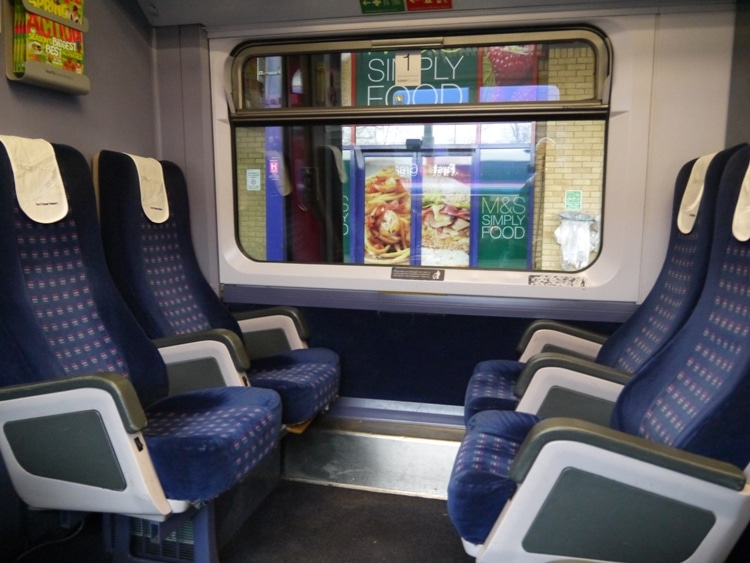 The carriage was comfortable and free refreshments were available. We left Oxford train station at 12:01 and arrived at London Paddington at 12:59. As with all other FGW journeys we've taken so far, this train was on time leaving and arriving.
Paddington To Liverpool Street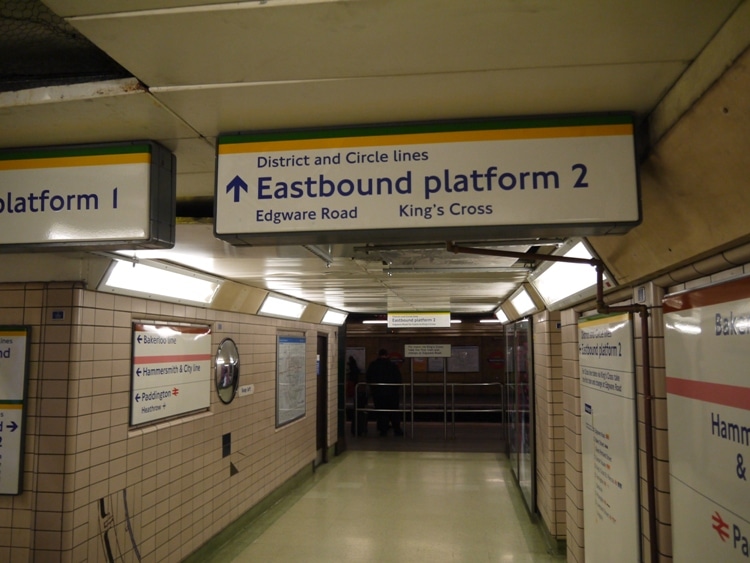 Next we needed to get to Liverpool Street for our train to Cambridge. We took the Circle Line from Paddington to Edgware Road and then changed to the Hammersmith & City Line for the journey to Liverpool Street. You can also get the Circle Line from Edgware Road, so it's just a matter of getting on whichever train comes first.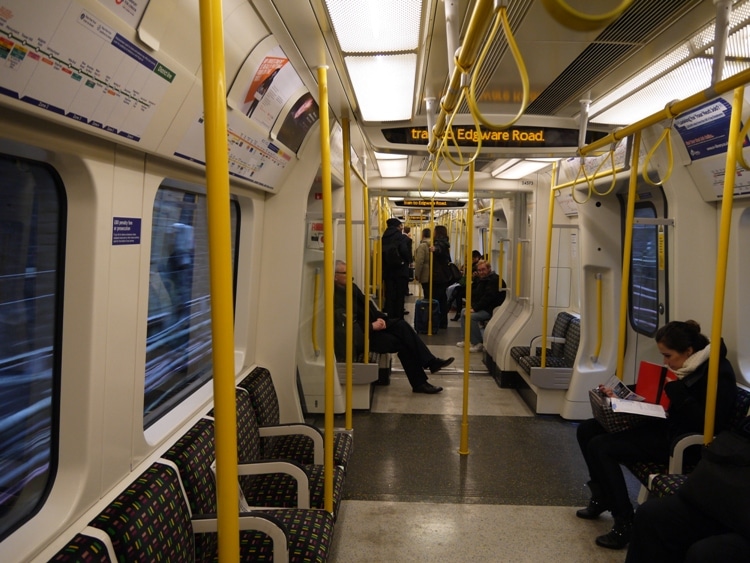 The journey to Liverpool Street took around 30 minutes.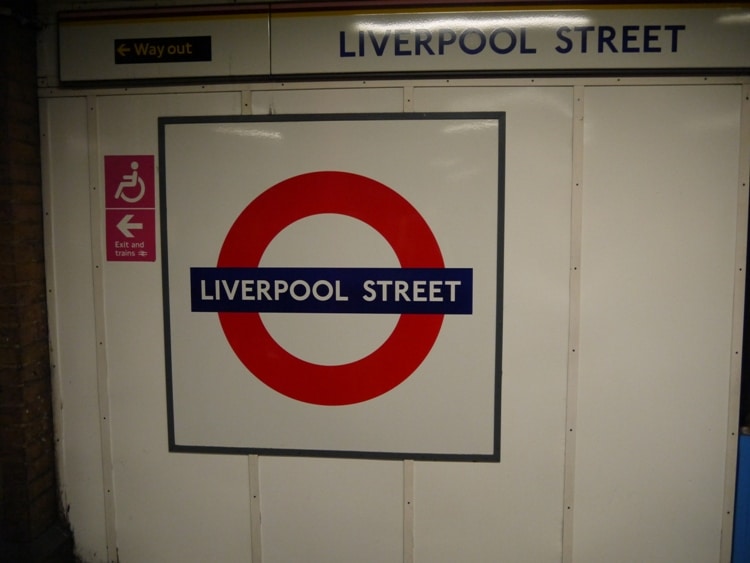 London Liverpool Street To Cambridge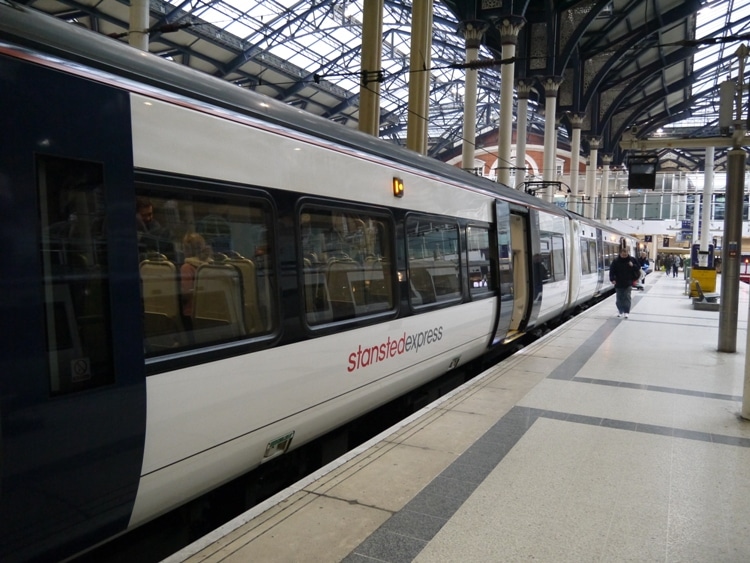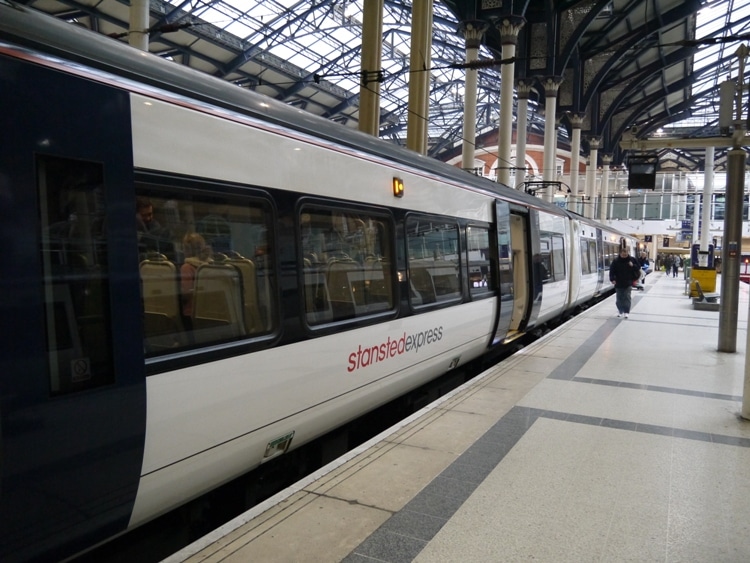 You can get to Cambridge from both Kings Cross and Liverpool Street stations, but the trains from Liverpool Street were much cheaper when we checked. It was just £6 for a single ticket, which we booked in advance. There aren't any First Great Western trains on this route.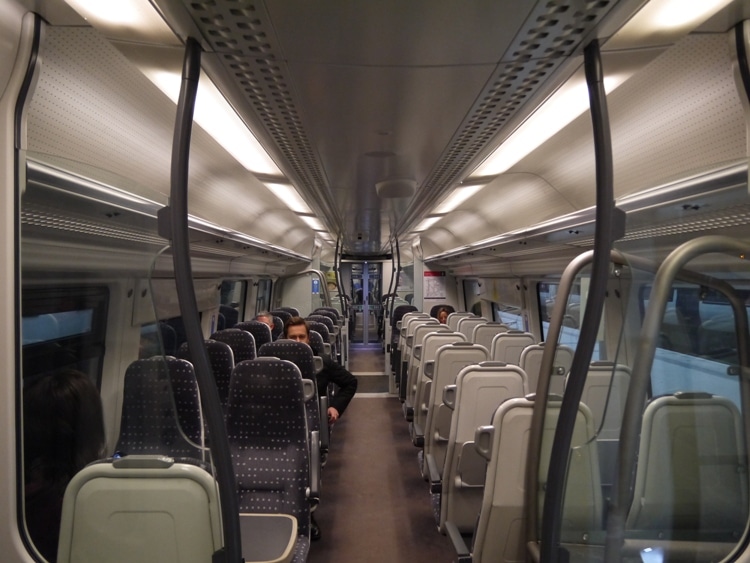 This train left Liverpool Street at 14:28 and arrived in Cambridge at 15:51. This train was also on time.
Where To Buy Your Train Tickets
Your can buy your train tickets for this journey from the First Great Western website. In the UK ticket prices tend to be cheaper in advance, so book your journey as early as possible to get the best price. You can also buy tickets at the station if you prefer.
Hotels In Cambridge
We stayed at Premier Inn while in Cambridge, and a taxi from the station cost £6.10. See Premier Inn Review to read about our stay. For other hotels in Cambridge, check out our favorite hotel booking website Agoda Cambridge.