Pak Khlong Flower Market in Bangkok's Chinatown is a kaleidoscope of every color imaginable. The flowers include roses, orchids, sunflowers, chrysanthemums, and so many more that it would take all day to list them. Click here to book a great hotel in Bangkok.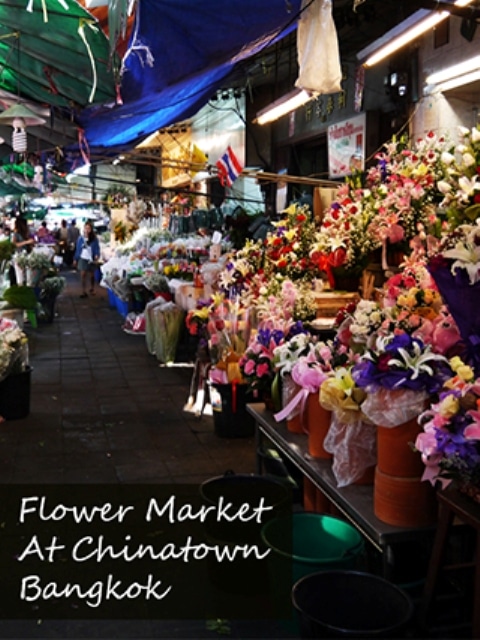 Help spread the travel vibe by pinning the above image to Pinterest. Just hover the cursor over the image and click the small Pin logo. Thanks.
And it's not only the colors that will dazzle your senses; the smells as you walk through the market are truly amazing. Take a stroll around this market and the colors and smells will be changing every second.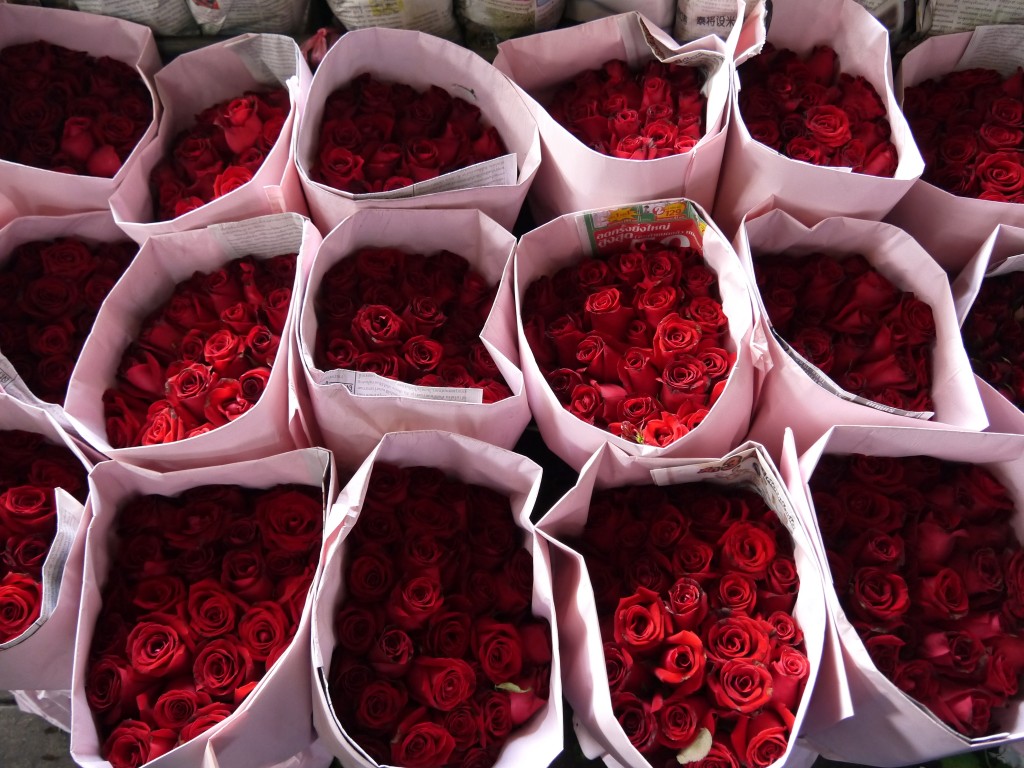 Pak Khlong Flower Market is the largest fresh flower market in Bangkok, and traders from all over Thailand arrive in the early hours every day to unload their freshly cut flowers. If you want to see this market at it's best I'd suggest you arrive before 9 am, as the market can wind down quite quickly after that.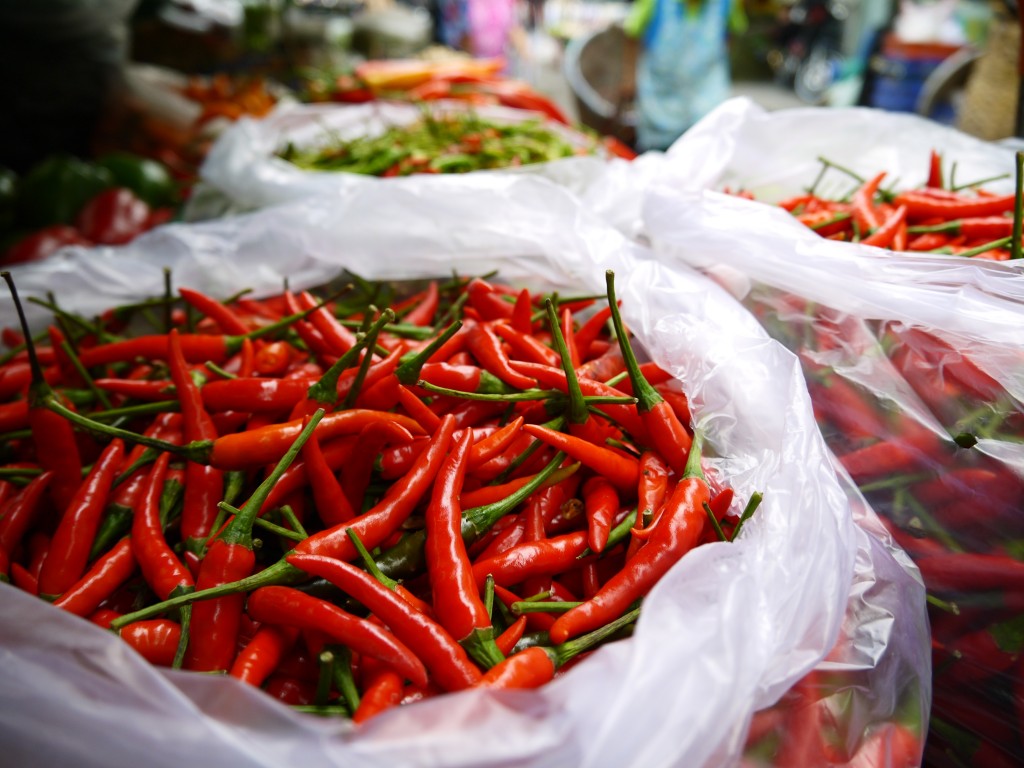 But it's not all flowers. There is also a very large wholesale vegetable market that sells all manner of vegetables, including peppers, onions, cabbages, cucumbers, taro, pumpkin, garlic and ginger.  I've never seen so many vegetables all together in one place.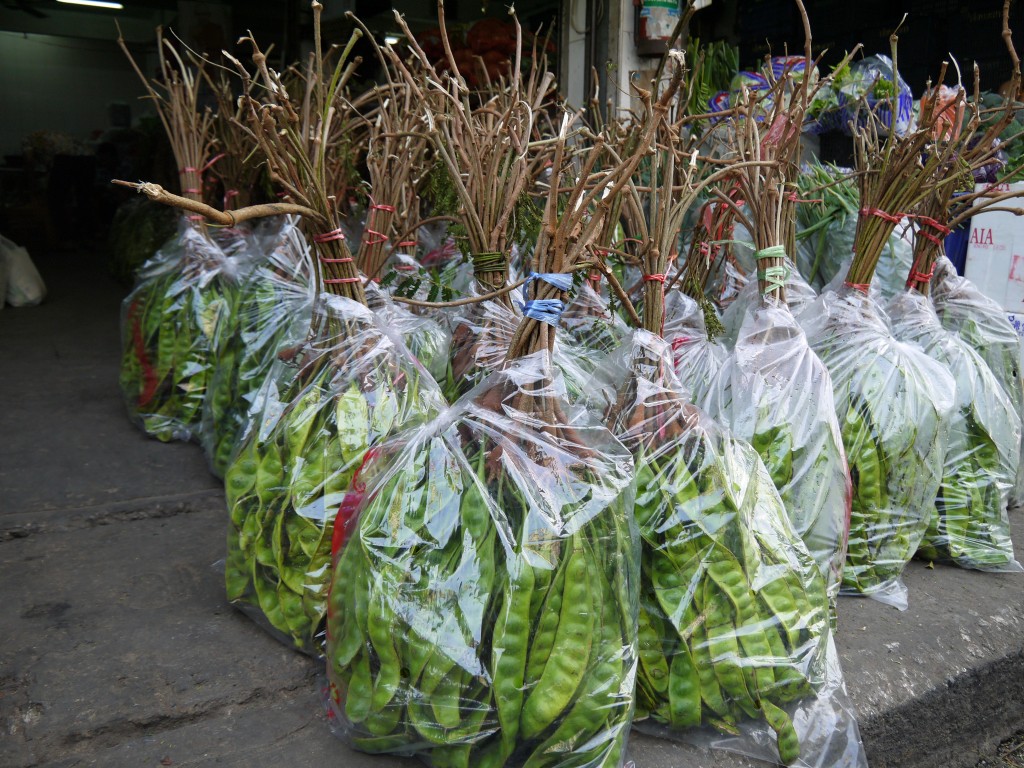 I sometimes see these twisted cluster beans on sale from vegetable carts in Bangkok, but this is the first time I've seen them in this quantity at a market. These beans, which are from a huge tree that grows in the south of Thailand, are similar in size to broad beans. The beans have a very nutty taste that adds a distinct flavor to stir-fries. They are also sometimes used as an ingredient in nam phrik, a spicy chili-based sauce that is used extensively in Thailand.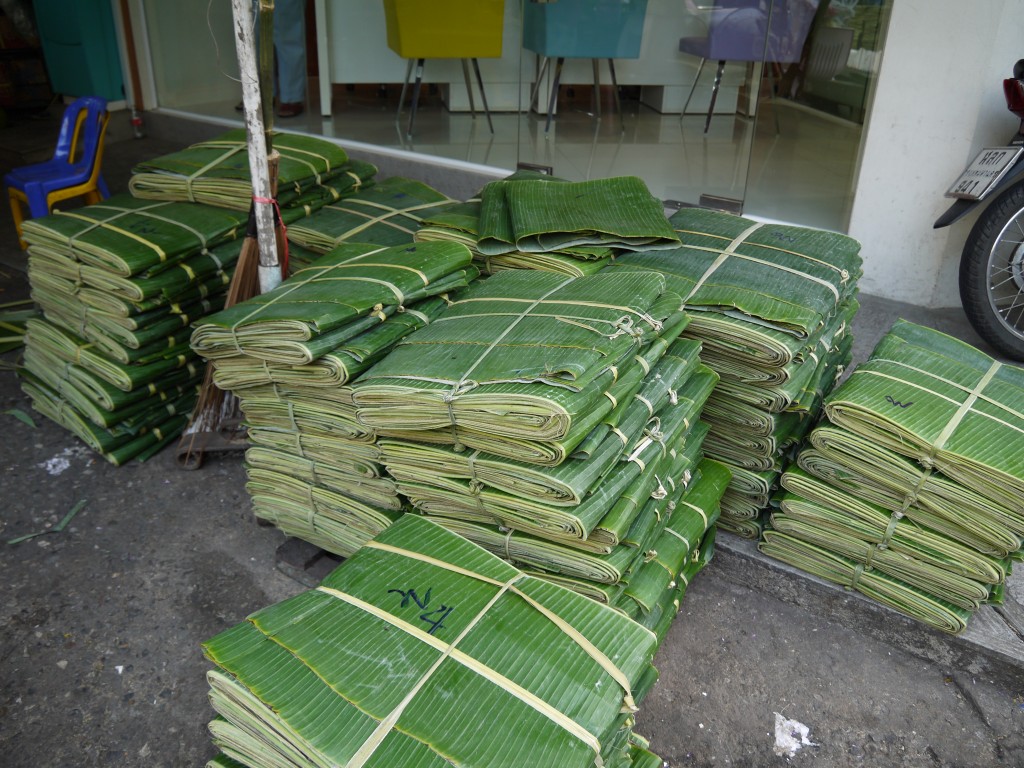 Banana leaves are used extensively in Thailand, often as decoration for displayed food, especially desserts.
How To Get To Pak Khlong Flower And Vegetable Market
The easiest way to get to the flower and vegetable market is by boat. You can get the BTS (skytrain) to Saphan Taksin station, which connects to Sathorn Central Pier. From there you need to get the Green Flag Boat to pier N7 – Rajinee. The flower market is a short walk from the pier, and everyone in the area will know where it is. Please note though that Green Flag Boat only operates 06:15 and 08:10 in the  morning , and 15:30 to 18:05 in the afternoon. If you're too late for this boat, you can get the Orange Flag Boat to pier N5 – Rajchawangse, and take a tuk tuk from that stop. Alterantively you could take a taxi or tuk tuk from wherever you're staying in Bangkok. See Chao Phraya River Boat Routes for full details of all the river boats.
Hotels In Chinatown, Bangkok