A great day out for many visitors to Penang, especially those with children, is to ride the steepest funicular railway in the world to get to Penang Hill. Temperatures are usually a little lower than the surrounding area, although I didn't notice too much of a difference when we were there.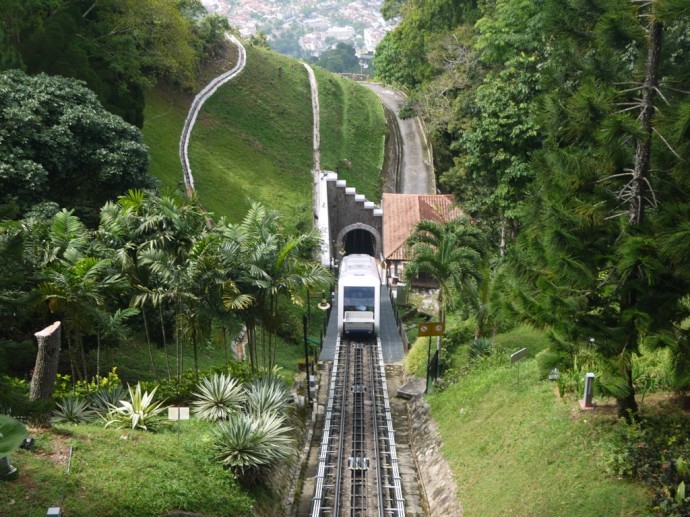 The ride on the funicular train was interesting, and the views from the hill were great. But apart from that there wasn't much of interest there for me. It feels slightly like a tourist trap, with food court, owl center and a place that you can pay to have your photo taken with a snake. If you wander around though you might see some monkeys or giant black squirrels. Seems to be aimed more at children than adults though.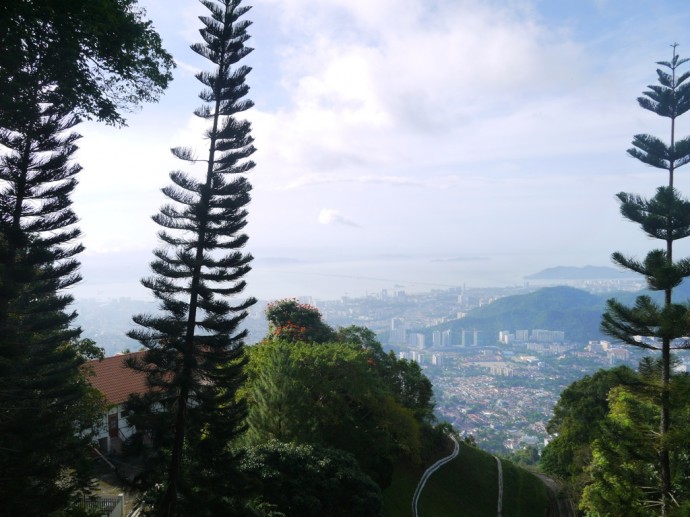 They also have a small temple and mosque at the top of the hill. We arrived at the Penang Hill station at 9 am, and there weren't any queues at all. We had read that some people queued for 1.5 hours for tickets in the afternoon, so you may want to visit early as well, if possible.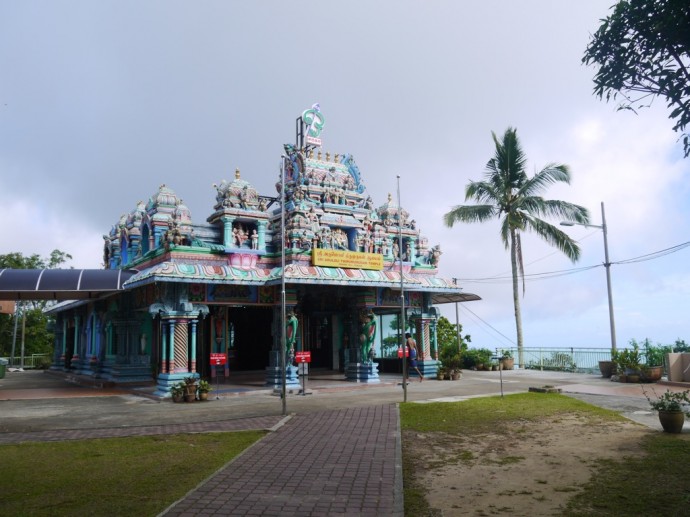 Interesting Facts About Penang Hill & The Funicular Railway
The highest peak of Penang Hill stands at 833 meters above sea level.
The funicular track is the longest in Asia, at a total distance of 1,996 meters.
Penang Hill funicular tunnel is the steepest in the world at 27.9°. The tunnel is 79 meters long and 3 meters wide.
Penang Hill is the oldest British hill station in SE Asia.
The funicular train service at Penang Hill started in 1923.
In 2012, Penang Hill attracted around 1.2 million visitors.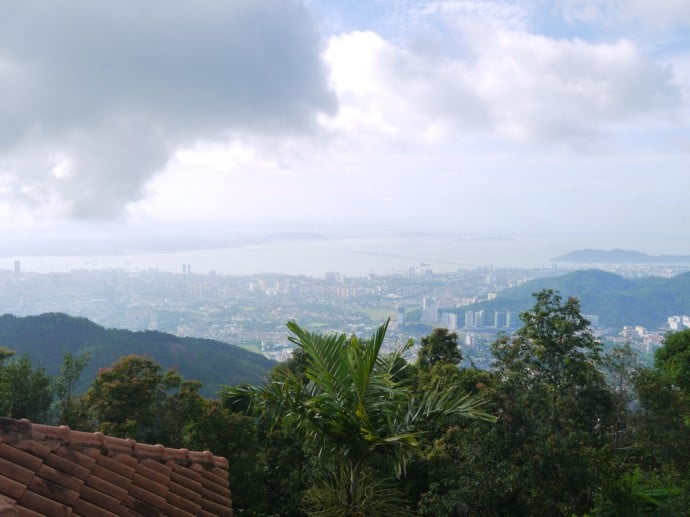 Opening Hours: 06:30-20:00 Mon-Fri, 06:30-21:00 Sat-Sun and Public & School Holidays
Cost: Adult Return 30 RM ($9.50), Child Return 15 RM ($4.75), Family Return (2 Adults & 1-3 Children) 65-75 RM ($20.50-$23.50)
Video Of Penang Hill Funicular Railway On The Way Up
Video Of Penang Hill Funicular Railway On The Way Down
Kek Lok Si (Temple Of Supreme Bliss)
Kek Lok Si is pretty close to Penang Hill, so many visitors visit both on the same day. This was another disappointment for me, as it seems more like a tourist trap than a temple. Parts of the temple are beautiful, but many areas are a bit rundown. But what spoiled the whole experience for me was the numerous souvenirs, t-shirts and other tourist goods that are for sale within the temple area as well as outside. I definitely didn't have a feeling of bliss.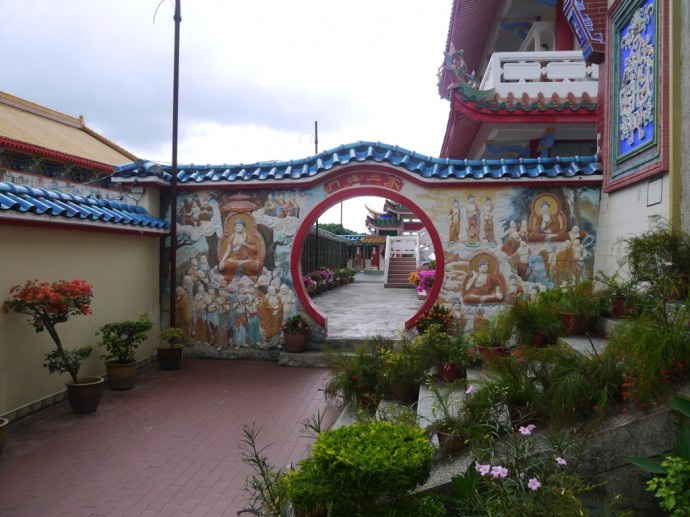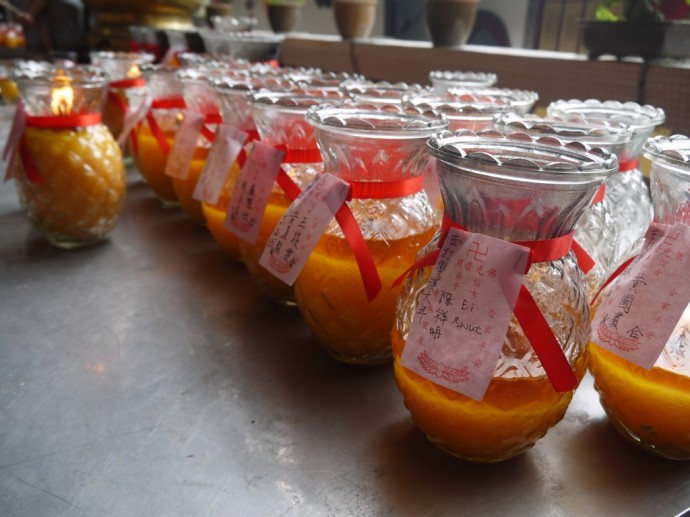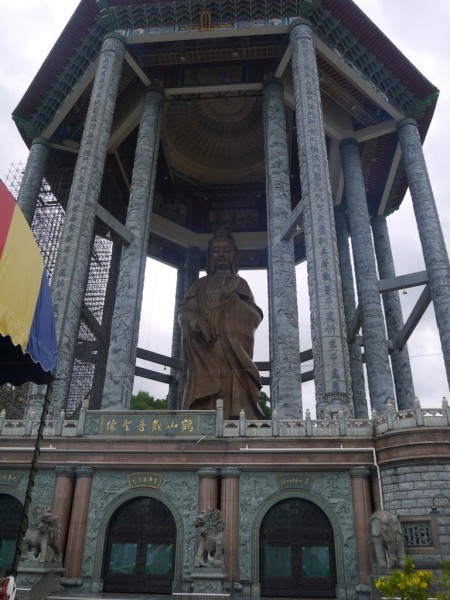 If you want to see the 30.2 meter bronze statue of Kuan Im (Goddess of Mercy), you'll need to take the inclined lift, which costs 5 RM ($1.60). Kek Lok Si is the biggest Buddhist temple in SE Asia.
How To Get To Penang Hill & Kek Lok Si Temple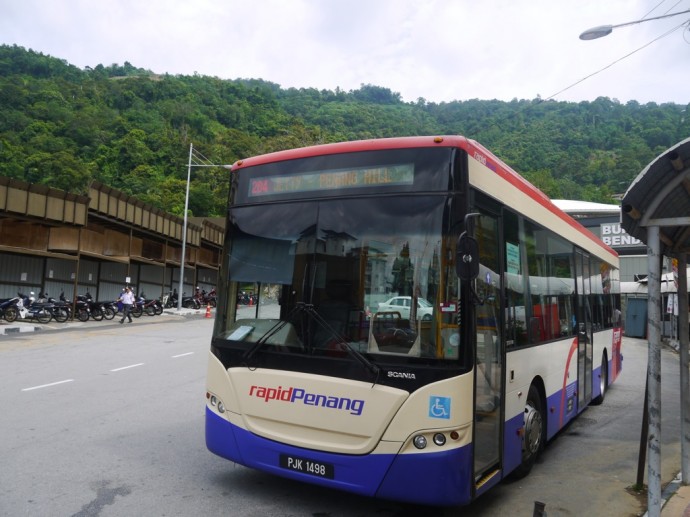 You can get to both Penang Hill and Kek Lok Si Temple by bus. The 204 bus departs from Weld Quay and KOMTAR, and takes around 40 minutes to get to Penang Hill. We took the bus to Penang Hill first, then got a bus to Kek Lok Si, and then another bus from there back to KOMTAR. The bus costs 2 RM ($0.65) one way.
Hotels In George Town, Penang
For our time in George Town we stayed at the New Asia Heritage Hotel.
Click here to book the New Asia Heritage Hotel via Agoda.