We're having great fun traveling around the UK by train and can highly recommend the First Great Western service that we've used so far. Today we traveled with them from Plymouth to Oxford. The first train was from Plymouth to Reading, where we changed for the train to Oxford. It's a straightforward journey that took us around four hours in total.
Plymouth To Reading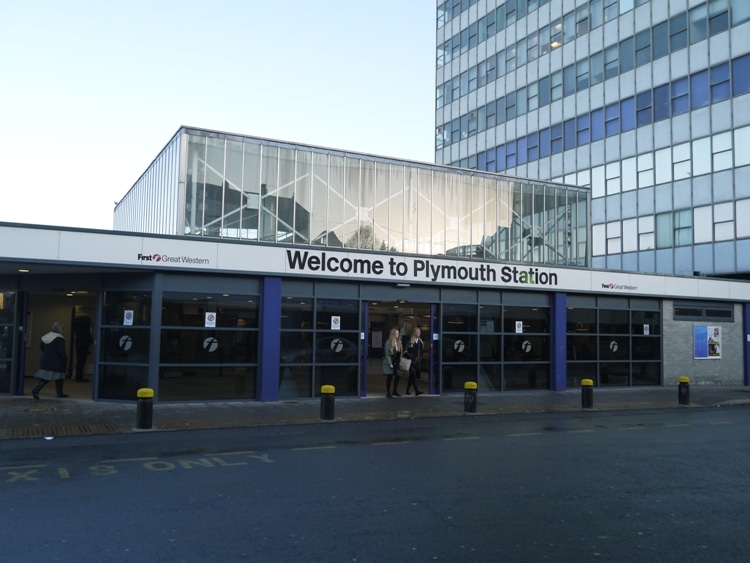 We started our journey at Plymouth train station, which is only a short walk from the city center. We got the 08:53 to Reading and had a very comfortable journey of just under three hours. The train arrived in Reading on time at 11:50.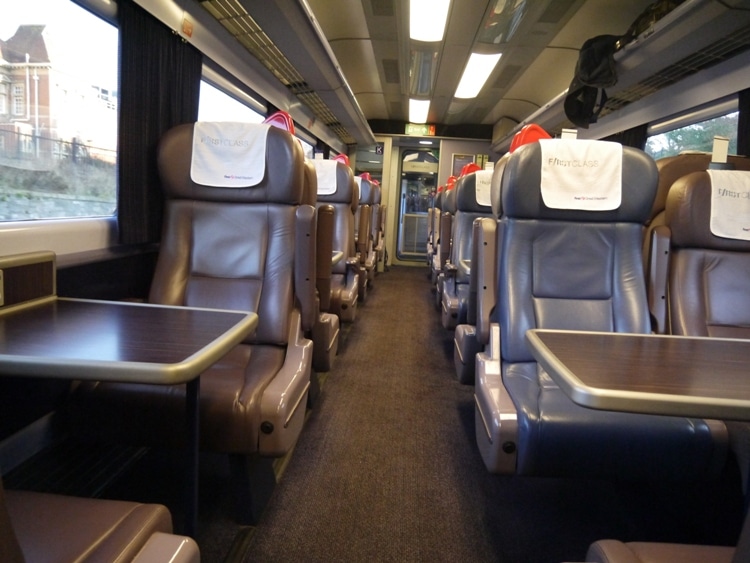 This train starts in Penzance and terminates at London Paddington. The First Class carriage was almost empty when we got on at Plymouth, so we had a choice of seats. Free refreshments were provided throughout the journey.
One feature we love about the First Great Western First Class carriages is that they have power points next to the tables. We were able to recharge our cell phones using our new SKROSS adapters.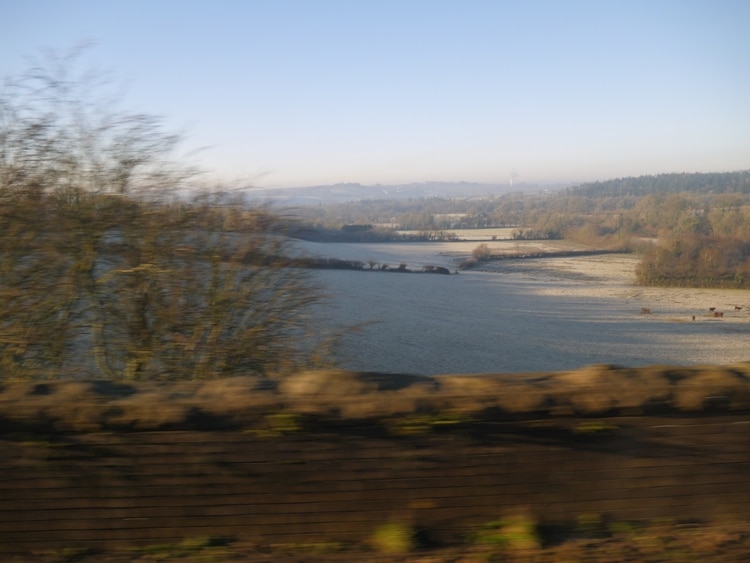 It was a frosty start to the day, which meant that we had some beautiful views from the train – like the one above.
Reading Station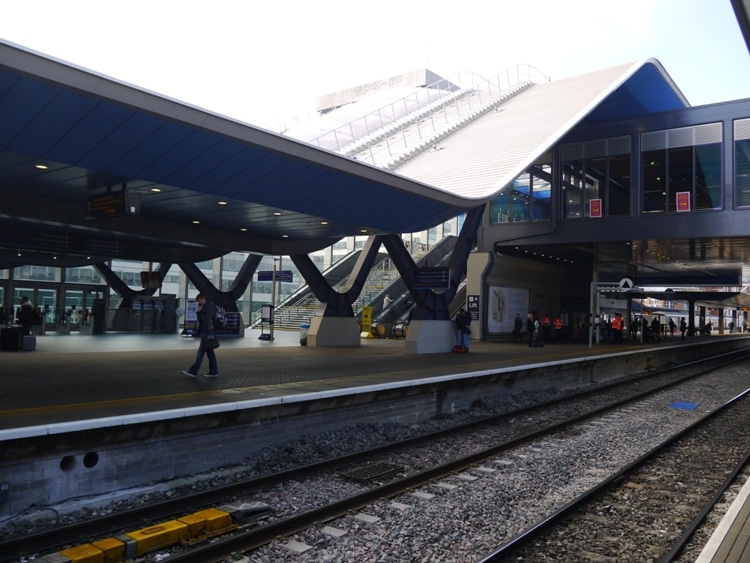 Many years ago I used to work right across the road from Reading train station. Since those days it's been totally renovated and now looks very modern.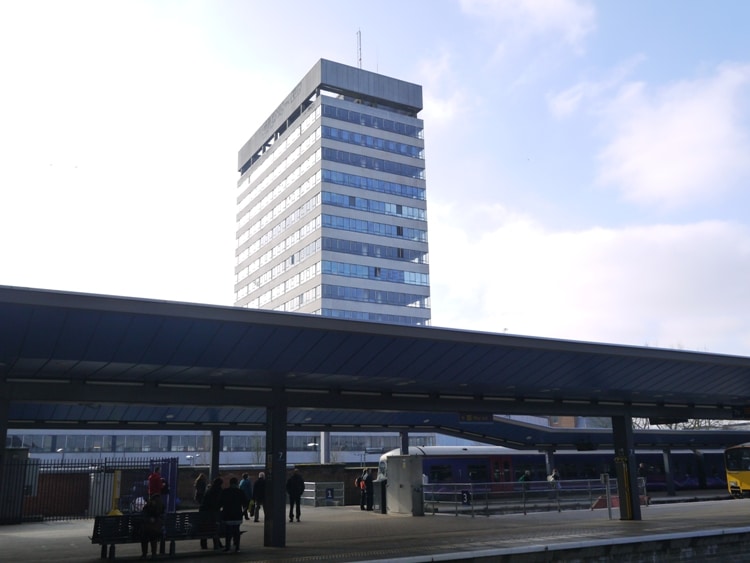 I used to work on the 14th floor of the office shown above and had a corner desk facing towards the town. It was an awesome view. I think I was there around 1992 when I worked as a freelance Analyst Programmer for British Rail. Happy days!
Reading To Oxford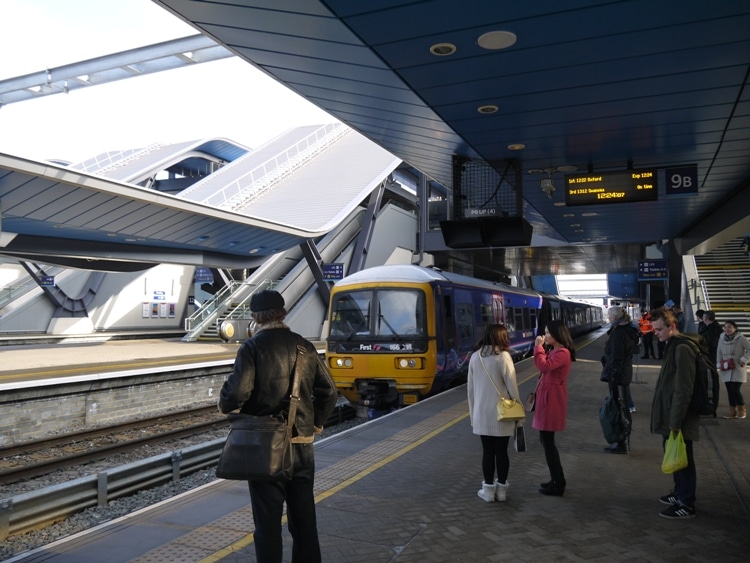 The second leg of our journey was the 26-minute trip to Oxford. The train left at 12:22 and arrived at 12:48. It was a 3-carriage sprinter train. There's not much ales to say about this part of the journey, as it was s straightforward as it gets.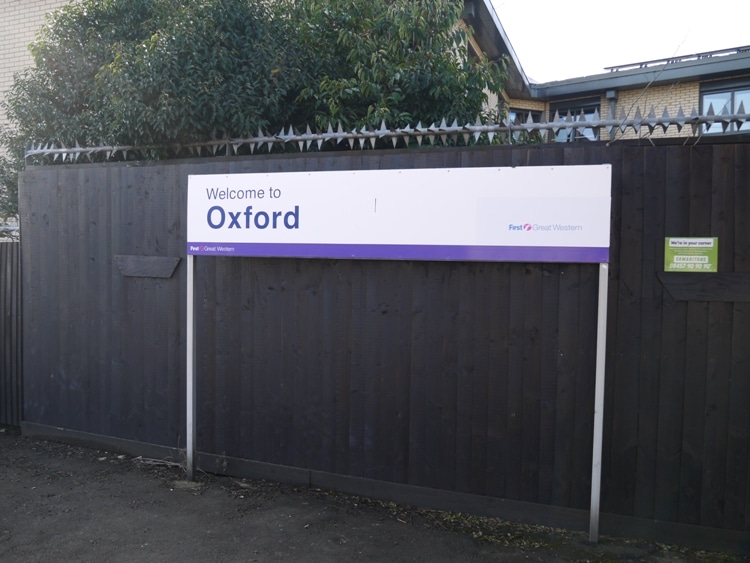 Map
Where To Buy Your Train Tickets
Your can buy your train tickets for this journey from the First Great Western website. In the UK ticket prices tend to be cheaper in advance, so book your journey as early as possible to get the best price. You can also buy tickets at the station if you prefer.
Hotels In Oxford
There is a taxi rank right outside Oxford train station. A taxi to our hotel, the Old Bank Hotel on High Street, cost around £7 ($10). It's a fairly easy walk if you don't have much luggage.