This apartment was very well located just a few minutes' walk from Porta Venezia Metro station, so was fairly easy to get to. It's a good place to stay for a few days and reasonably priced compared to hotels in Milan. The owner was friendly and helpful, which great to have when you first arrive in a new town. There is a vegan cafe nearby and also a large organic supermarket.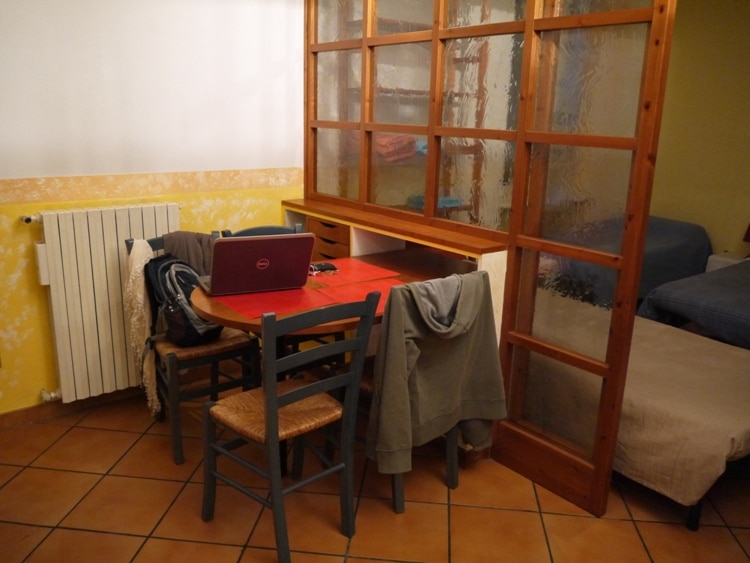 This apartment is a decent size for two people, but there are four beds (one double and three single), so they take up a lot of space. There is also a raised platform that has enough space for another double bed, but is now empty. I guess that used to be where the bed was, and where the beds are now used to be the living room. The apartment is ok for two people but I don't think it would feel comfortable with 4 or 5 people staying.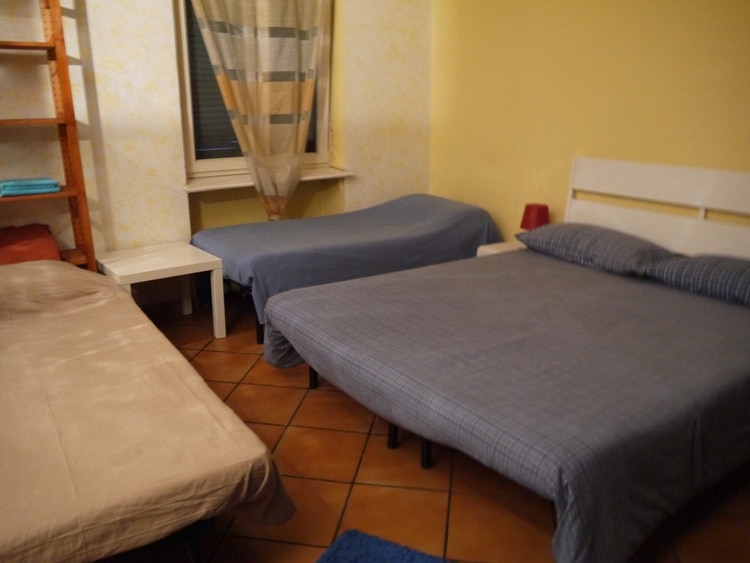 The apartment had a washing machine, iron and ironing board, which was a definite plus point. This saves time having to look for a launderette, which can be a hassle if you're traveling long-term.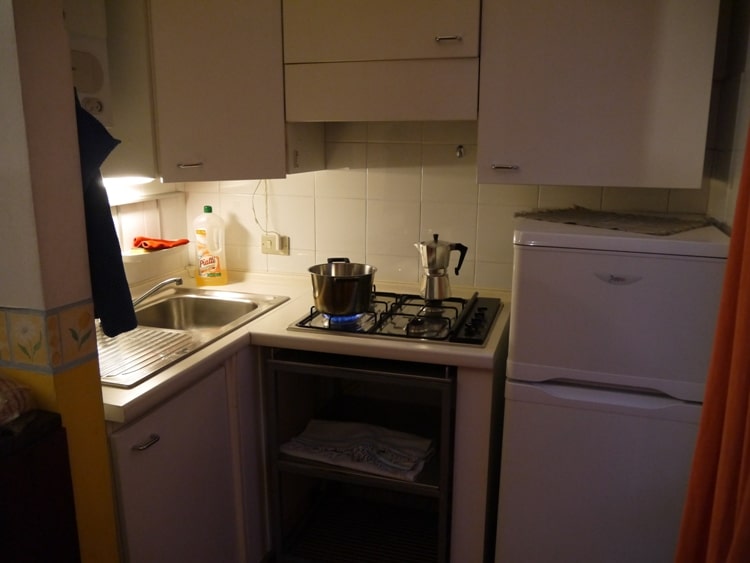 The apartment had a small kitchen area with 4-ring gas hob and full size fridge/freezer. There were pots and pans, dishes and cutlery, though there weren't any large knives for cutting vegetables, bread, etc. The owner had left some coffee for us.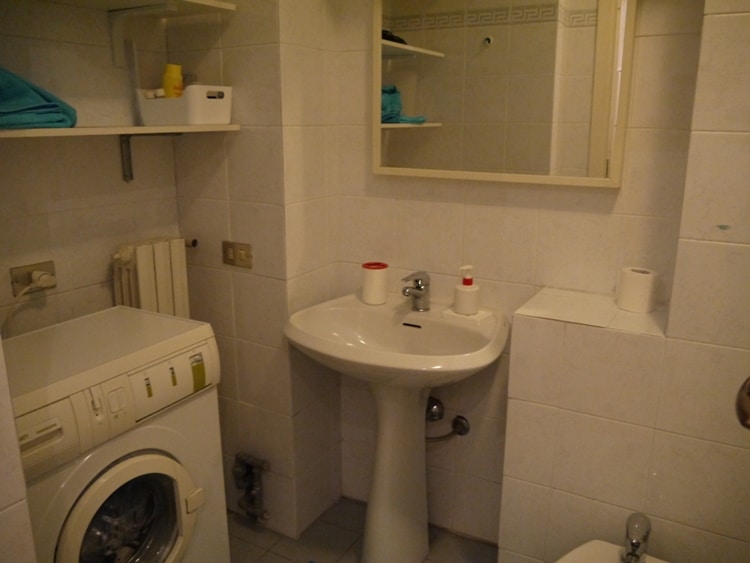 The bathroom was a good size and had enough shelf space to keep our bathroom accessories. Soap, shampoo and a hair dryer were provided.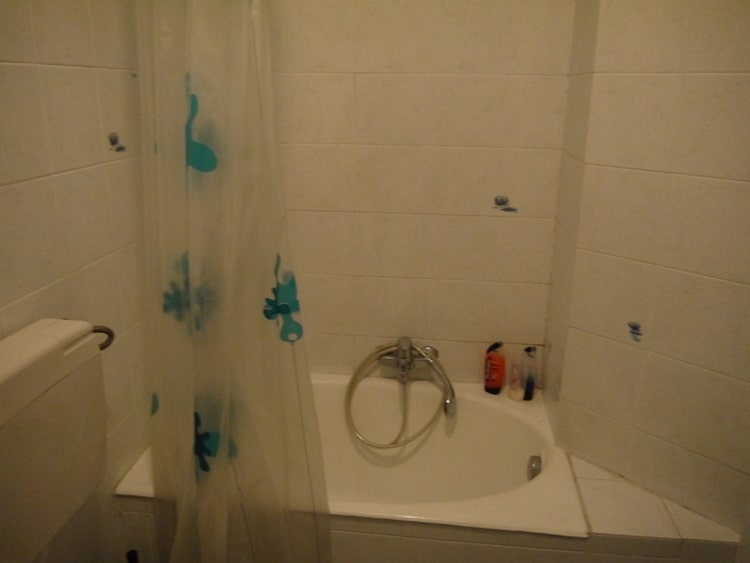 The shower was above the bath and worked well. The bath was quite small though, so maybe it would be better if the bathroom just had a shower.
Wifi

When I tested the speed it showed at a reasonable 3.2 Mbps download and 1.41 Mbps upload. The problem though was that it was a little unstable and sometime cut out for a few minutes. It's also capped at 1 Gb usage per day.
Location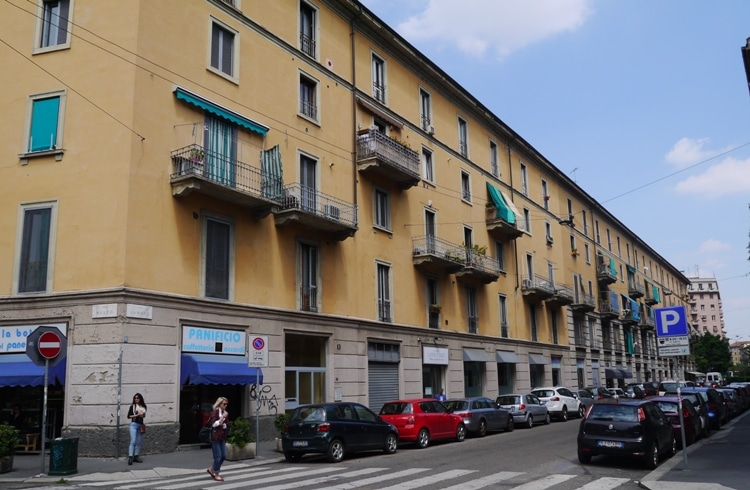 The location is pretty good, as it's only a few minutes' walk from Porta Venezia metro station. If you're arriving at Milan Centrale by train you just need to take line 2 for two stops, change at Loreto, and then take line 1 two stops to Porta Venezia. There's an organic supermarket about 30 meters away and plenty of bars, restaurants and shops. The apartment is on a fairly quiet street though. Radicetonda vegan cafe is about a 2-minute walk away.
The apartment was on the 2nd floor in a secure building. There was also a balcony, which you can see in the image above.
How To Book This Apartment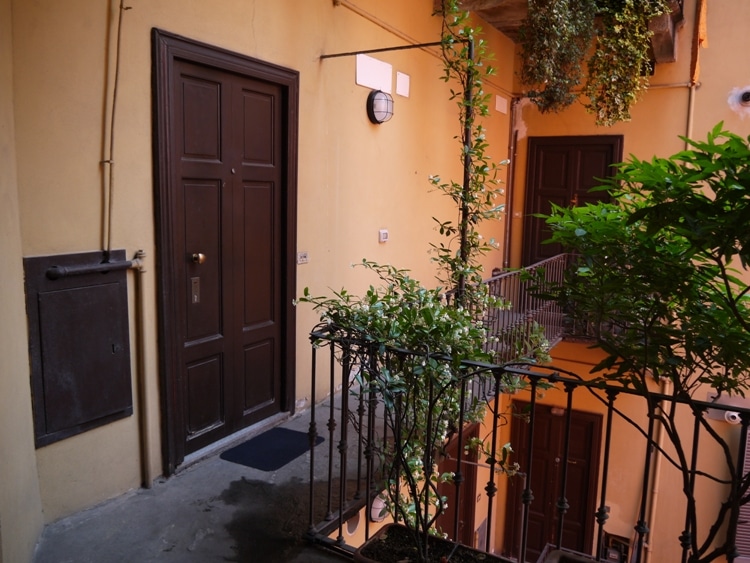 Click here to book this apartment. For a great range of hotels in Milan, check out Agoda Milan.