We only stayed one night in Chiang Khong, as we planned to cross the border into Laos the next day. For our stay we chose the Portside Hotel, as this is only 100 meters from Thai immigration that we needed to pass through before crossing the river into Laos. Click here to book the Portside Hotel.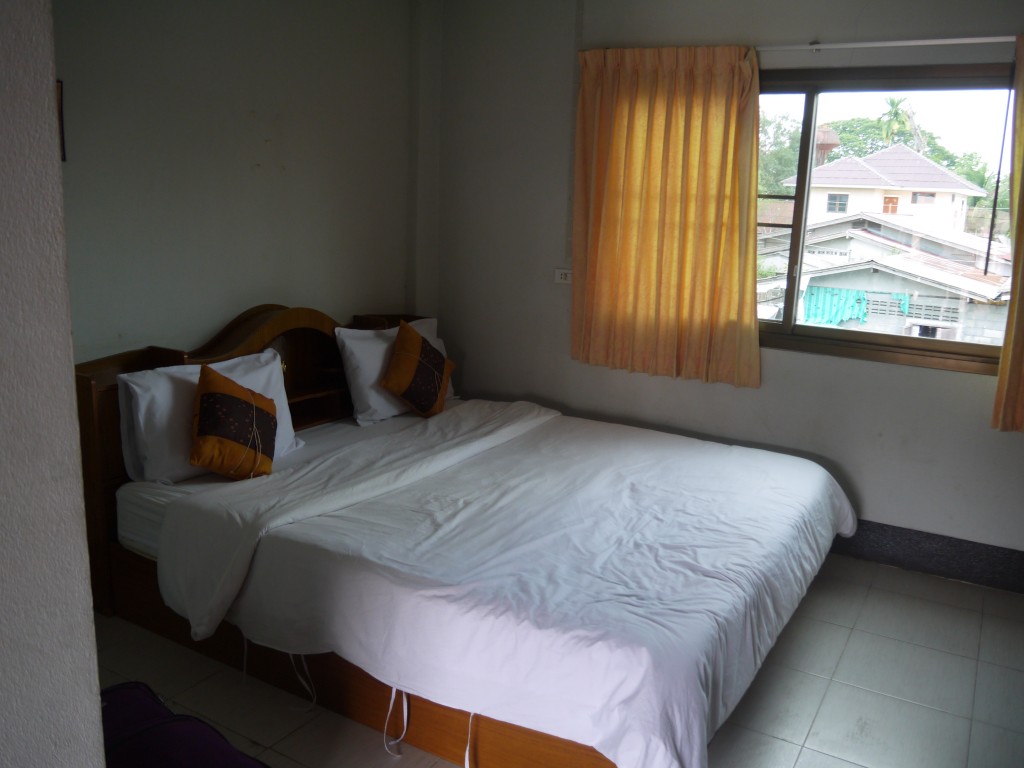 The room was quite basic, but had both aircon and fan. The hotel has free wifi that is pretty fast. When I tested it, it was over 10 Mbps download, and 0.4 Mbps upload. There was a TV and small fridge, plus a small work area.
There were tables and chairs outside the rooms, that looked over the Mekong river and the town of Huay Xai in Laos. There was free tea and coffee available at reception.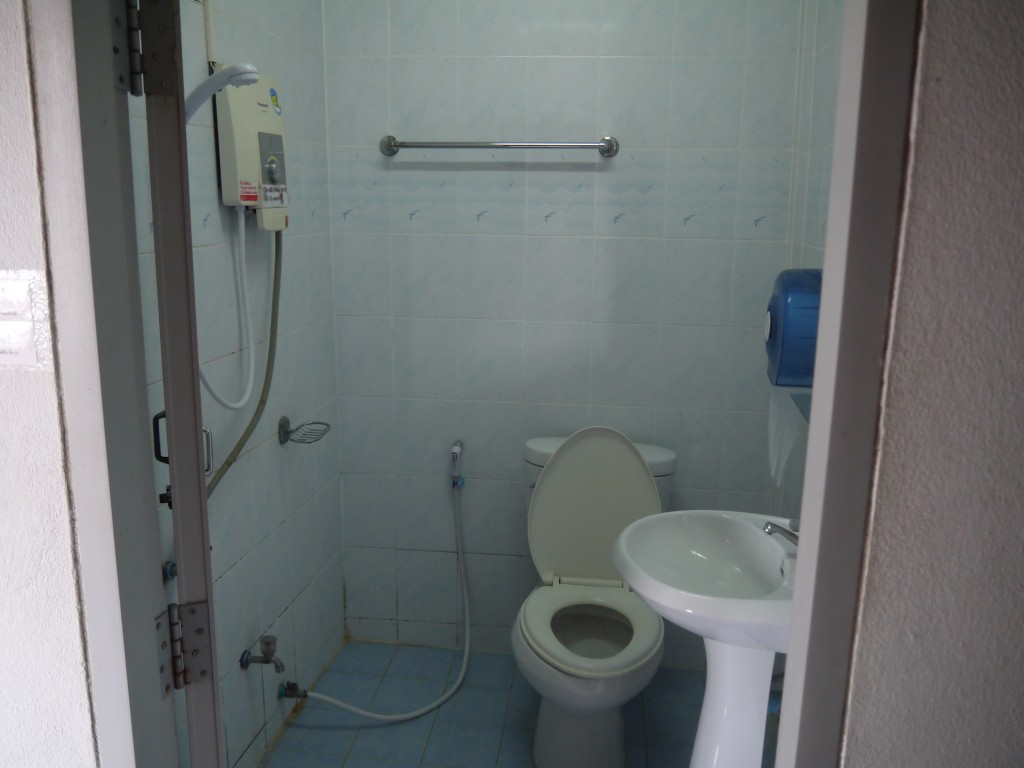 The bathroom was pretty small, but ok for one night. Staff were very friendly. The hotel is a little way from the center of town, but there are plenty of cafes and restaurants within a few minutes walk.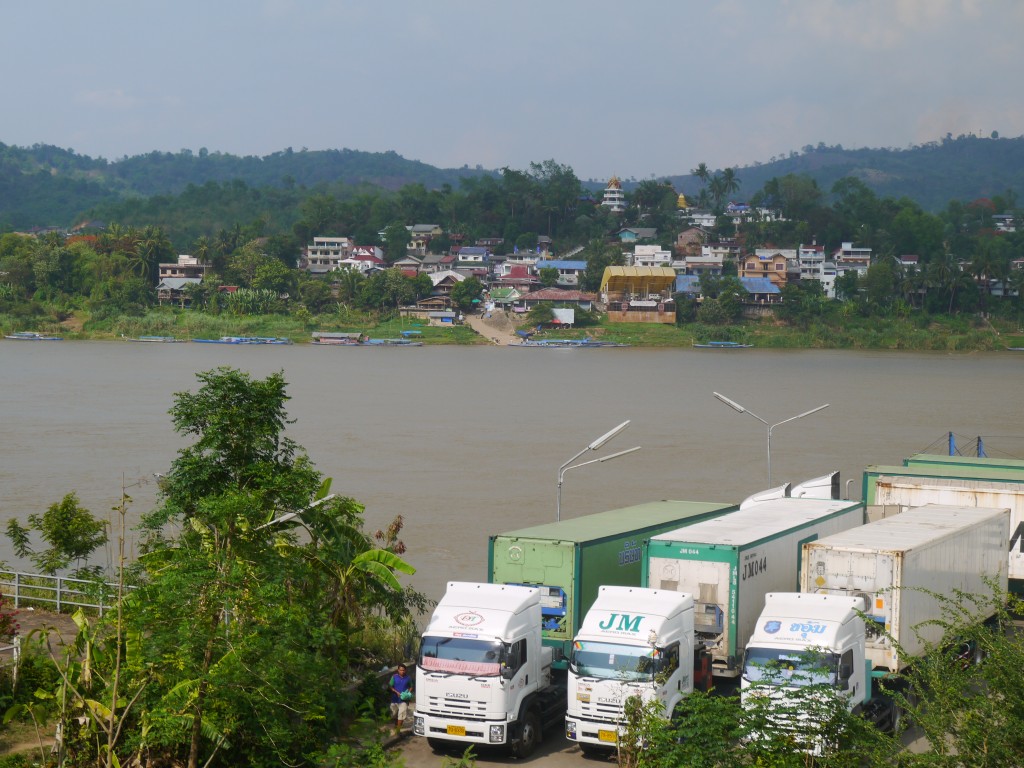 The cost of the hotel was 430 baht ($14.50, £9.50) per night.
Hotels In Chiang Khong
Click here to book the Portside Hotel, or use the Agoda link below to book any other hotel in Chiang Khong.