After three days in Prague we decided to head to Vienna. We got the 10:42 train from Prague, and this arrived at Vienna Meidling station at 15:00, giving a journey time of 4 hours 18 minutes. The main station is Vienna HBF, but the apartment we were staying at was near Vienna Meidling, so we stayed on the train for an extra stop. The train was heading for Graz.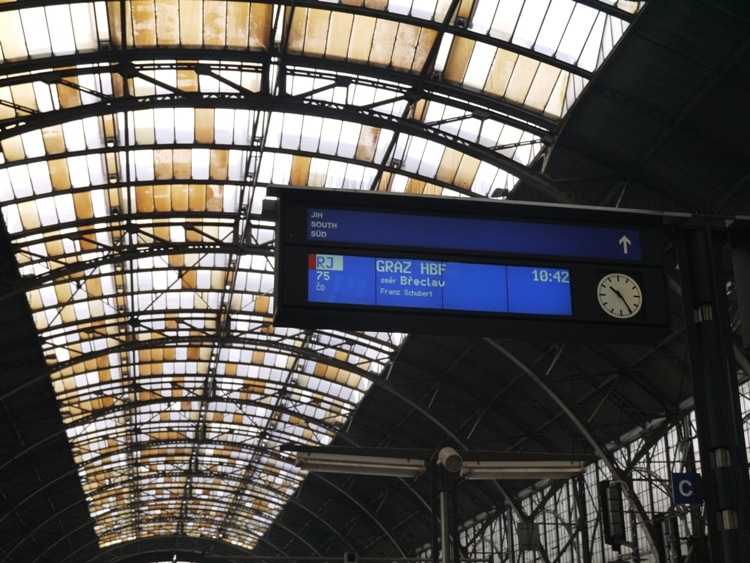 Of all the train journeys we've taken so far, this train was the most modern. It looked very new and the train itself and the service on the train were superb.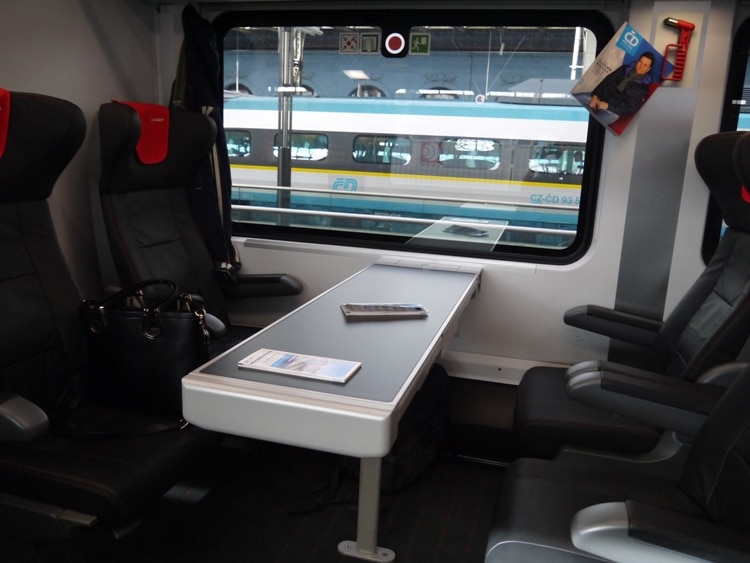 We had the above table and seats to ourselves for this journey, as the First Class carriage was only about a quarter full.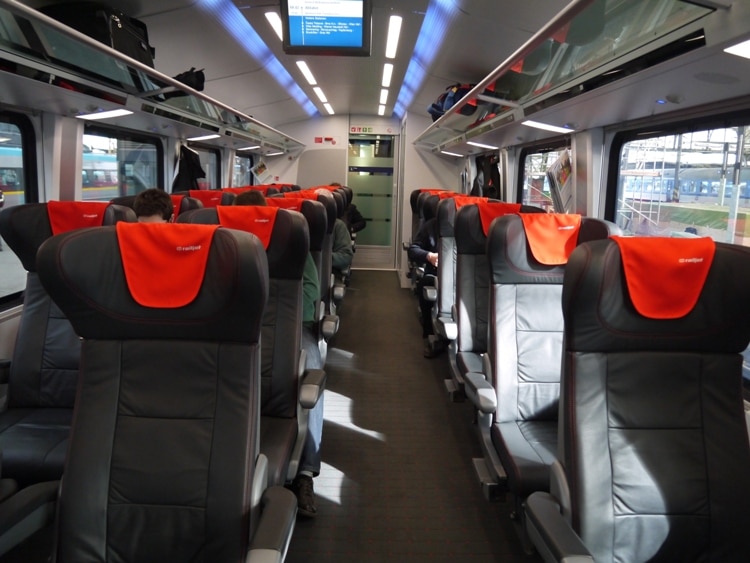 Most of the First Class compartment was made up of either double or single seating, so we were lucky to get a table seat.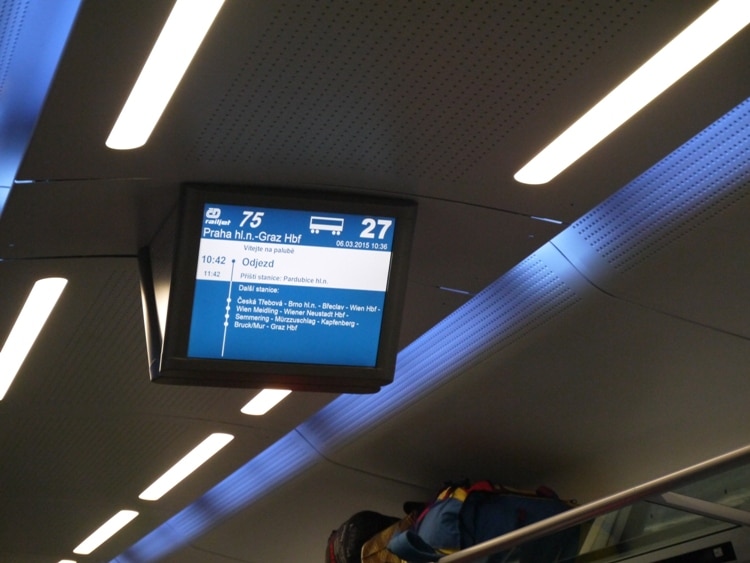 One thing we liked about this train was that it had an information screen that showed what stations the train was calling at, the time due at the next station and also the speed of the train. It got to a maximum speed of 160 kpm.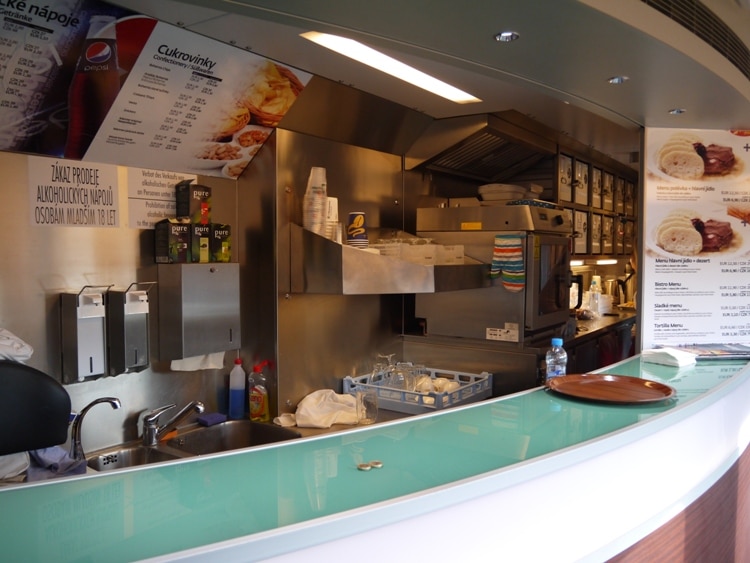 There was a restaurant carriage next to ours, but you could also order food and drinks from your seat. The prices were pretty reasonable.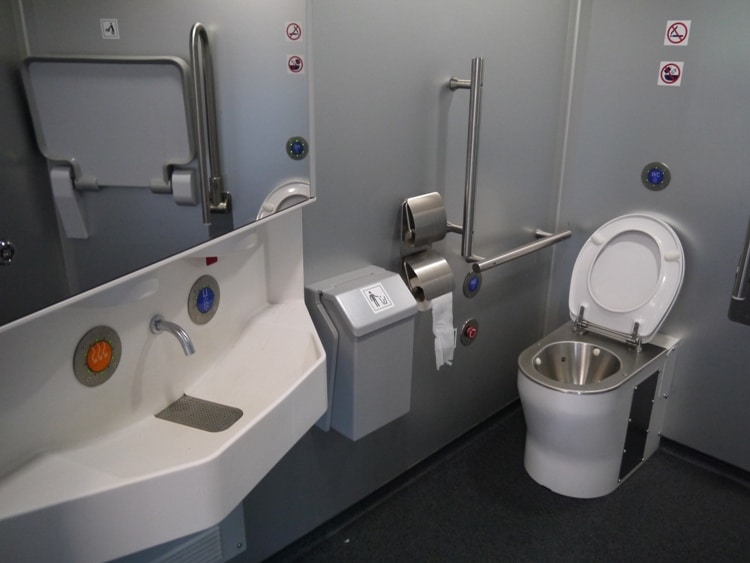 The toilets on the train were modern with electronic door locks. They were also very clean.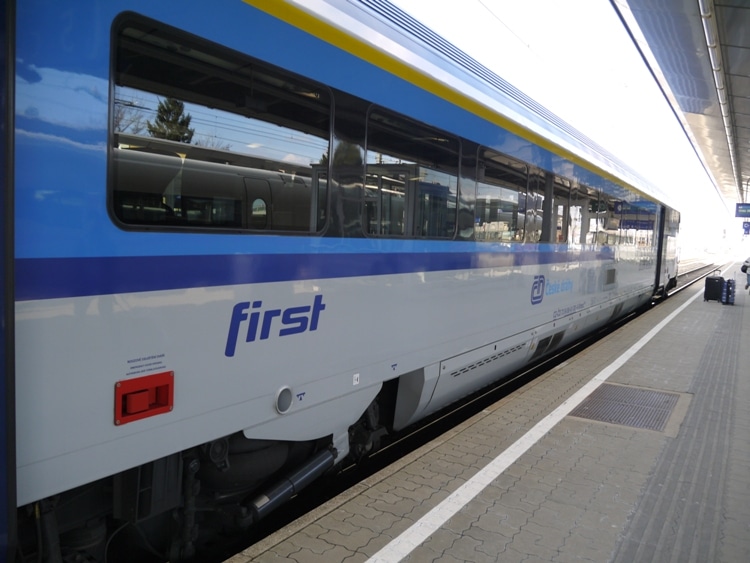 We arrived at Vienna Meidling station and made our way to our Airbnb apartment, which was just outside the station.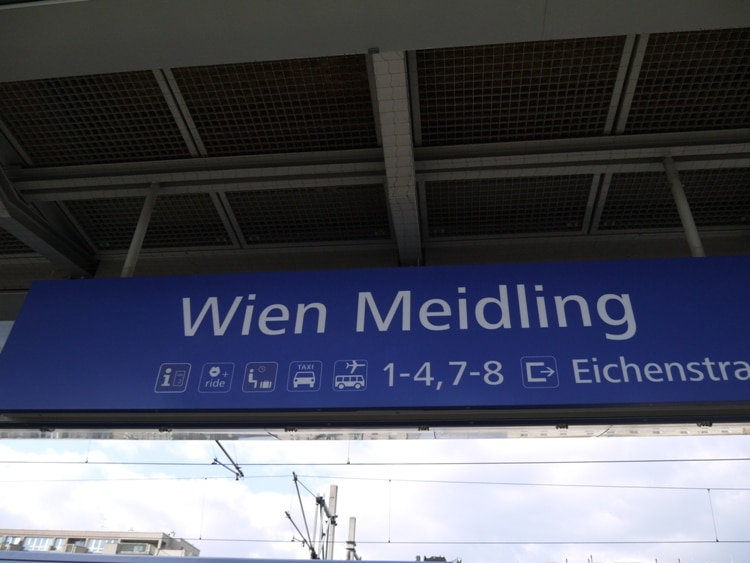 Map Of Journey
Cost Of Journey
When I checked the cost of this journey it showed as $97 for Economy Class and $147 for First Class. We didn't need to buy tickets though, as we used our Eurail and InterRail passes.
Where To Buy Your Global Pass
You can buy a Eurail global pass at the Eurail website, and an InterRail global pass at the InterRail website. If you're heading to Europe I highly recommend getting one.
Hotels In Vienna
While in Vienna we stayed at an Airbnb apartment just outside Meidling station. It was a great location, but we did have some problems with the wifi. If you prefer to stay at a hotel, there are some superb hotels on offer at Agoda Vienna.