We already had an apartment booked for our final two nights in London, so just needed a hotel for one night. We prefer to stay in west London, so we opted for a night at the Premier Inn in Hammersmith. We've had good experiences with Premier Inn in the past but were a little disappointed with this one. While the hotel and rooms were clean and comfortable, it was pretty expensive and the free wifi was among the worse we've had during our stays at over 100 hotels around the world. The location is good though, as it's just a couple of minutes' walk from Ravenscourt Park underground station. Click here to book a room at Premier Inn Hammersmith.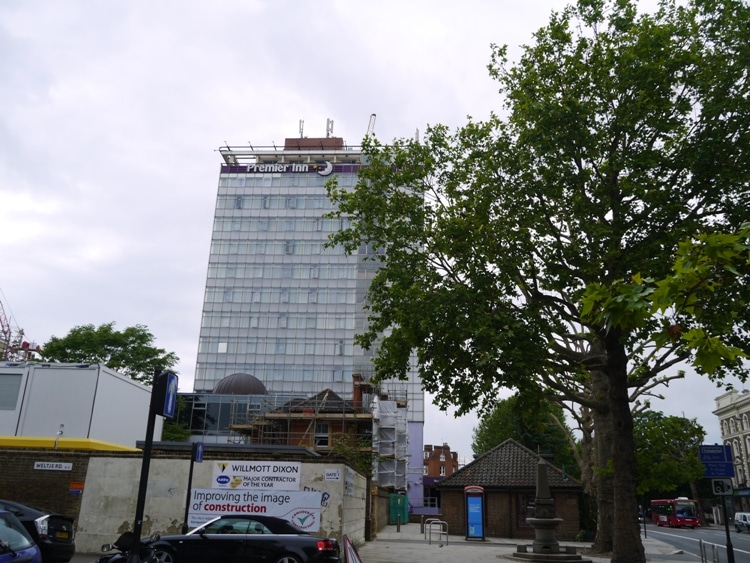 Once you walk from Ravenscourt Park station to King Street, you'll be able to see the Premier Inn across the road.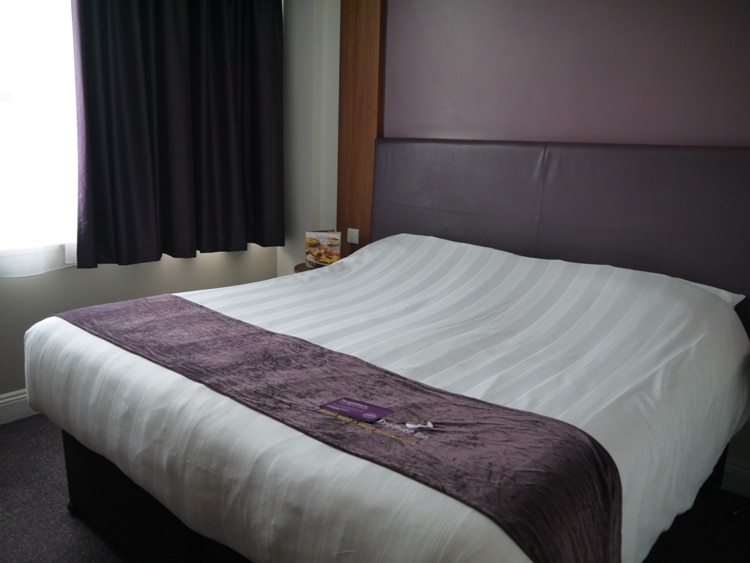 Our room was clean and comfortable, although it was quite small. The bed was comfortable, but there wasn't any aircon. A small fan was provided though. I guess it could get a little uncomfortable during hot days. We were able to open the window though, so this helped cool the room down.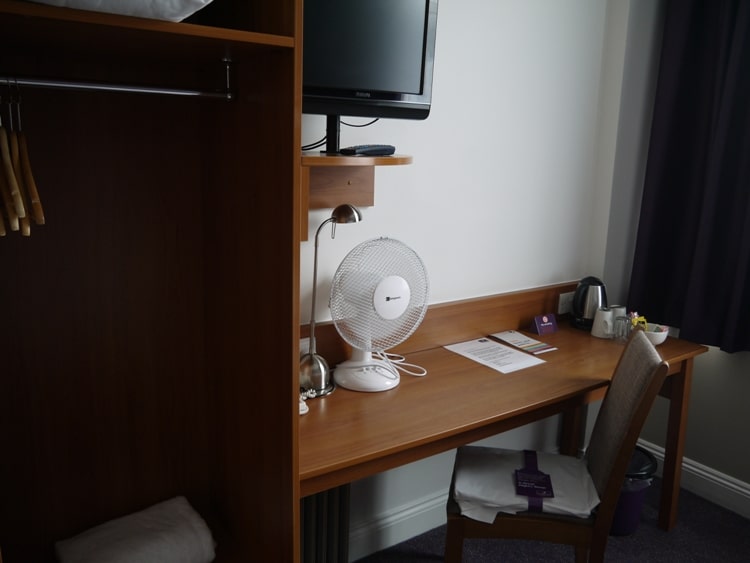 There was a small desk area that had kettle, cups and free tea and coffee. There was a fan on the desk and a small wardrobe space next to it.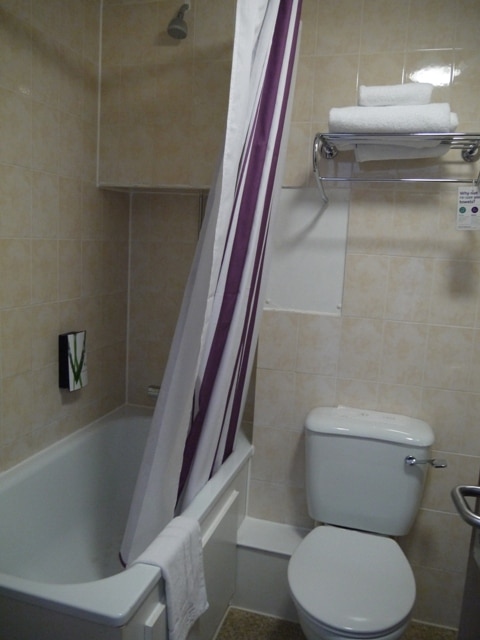 The bathroom was clean but looked a little cheap and dated. We expected a much better bathroom than this. Also, the shower head is very high up on the wall, so it's a bit difficult to have a proper shower. By the time the water reaches your legs it's so dispersed that it's pretty hopeless. They need to install a proper shower, just like they have in most other hotels.
Wifi

We've stayed at over 100 hotels and apartments over the last few years, and this was probably the slowest internet we've ever had. The next slowest was at the Premier Inn, Cambridge. We only tested the free wifi, and assume the paid wifi is faster. But even in countries like Laos and Cambodia the internet was faster than this. I find it quite shocking that a hotel chain like this can offer such slow internet speeds.
Location
The location is really good, as it's just a few minutes' walk from Ravenscourt Park underground station, which is on the District line. When you're visiting London, staying near an underground station is something that saves you lots of time.
How To Book A Room At Hampton By Hilton
Click here to book a room at Premier Inn Hammersmith. For other great hotels in London, check out Agoda London, our favorite hotel booking website.