The Queensberry Hotel is one of Bath's premier hotels that is ideally situated to take advantage of all that the town has to offer. The hotel was originally built in 1771 as a home for the 8th Marquess of Queensberry, so is filled with a rich history. The hotel is nowadays made up of four beautiful Georgian houses combined into one. It's a quirky property, but one that has been lovingly put together by the owners Laurence and Helen Beere.
Junior Suite Room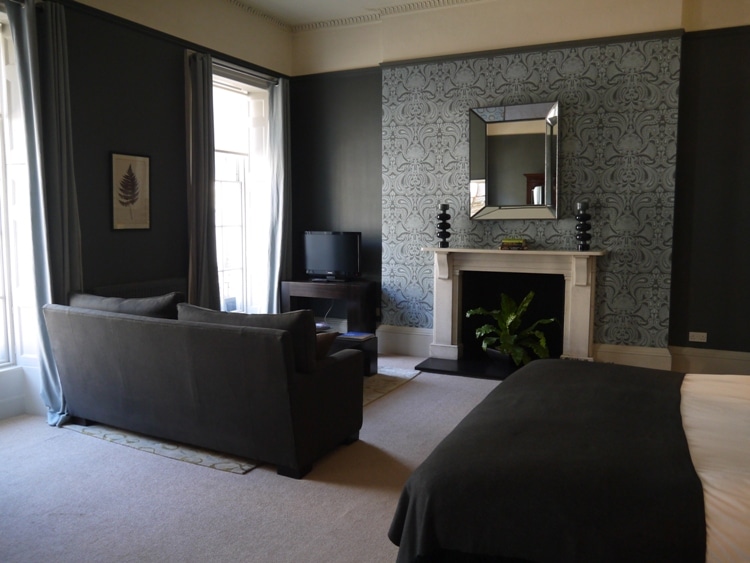 We stayed in room 7, which is a Junior Suite on the first floor. The room is absolutely perfect. It's a mixture of Georgian tradition and modern day comforts. All 29 rooms at the hotel have enveloping beds by Vi Spring, flat screen TVs, DAB digital radios and iPad docking stations.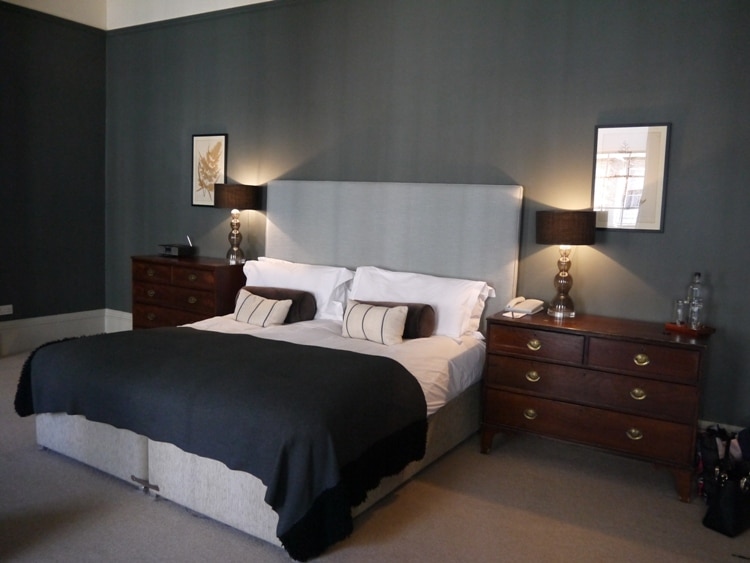 Our bed was large and comfortable and we had a great night's sleep. As it was winter and below zero overnight, we were especially pleased to have a room that was centrally heated. It was a really cosy room and warmer than the other hotels we've stayed at over the last couple of weeks. It's just what we needed on a cold winter's night.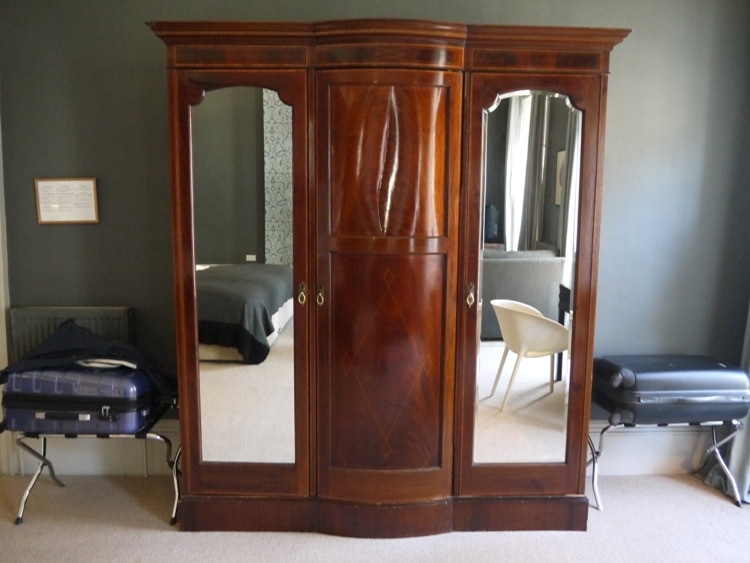 The Queensberry Hotel is in a Georgian building, and the furniture in our room was well-chosen for the building. Just look at the wardrobe in the above image.
Bathroom
Our bathroom was another superb aspect of our room. There were two sinks, which I don't think I've ever seen at any of our past hotel stays. There was also a bath and shower, and all looked like they had been quite recently installed. The bathroom is stocked with the exclusive brand Mrs White by Roullier White.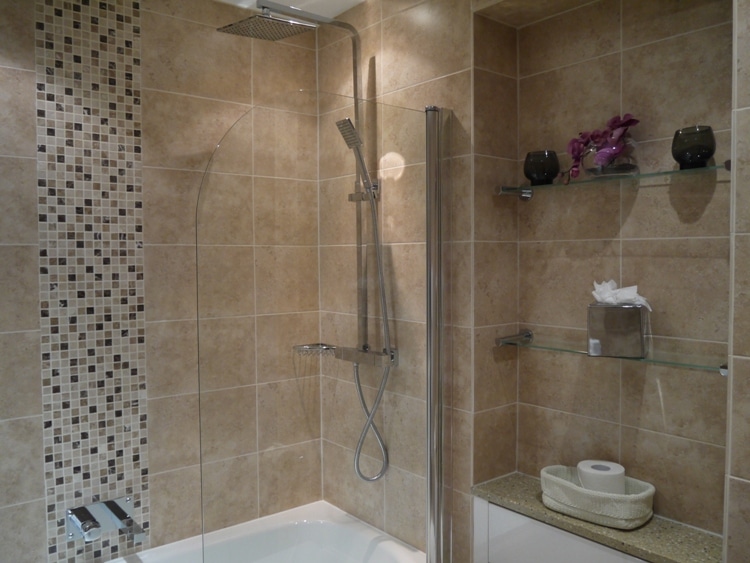 Once out of the shower there are two very soft dressing gowns waiting for you.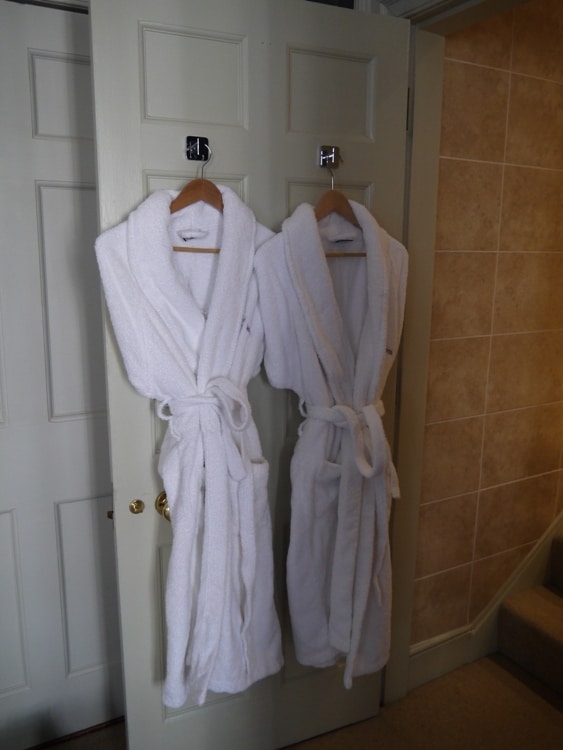 Sitting Room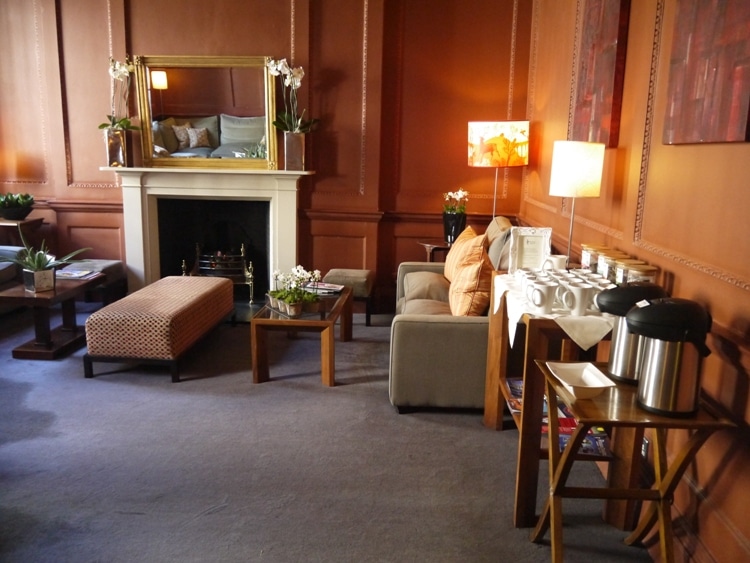 The hotel has complimentary tea and coffee available in the Sitting Room on the ground floor next to the reception area. This is a beautiful room with a fireplace as the focal point. There's a huge corner sofa, two other sofas and a few stools, so there is plenty of space to sit and relax.
The Old Q Bar
The hotel has an excellent bar with a range of world class wines and a very long cocktail list. As well as the main bar, there is also a second room that has a fireplace. This is a great place to sit during those cold winter months.
Garden Seating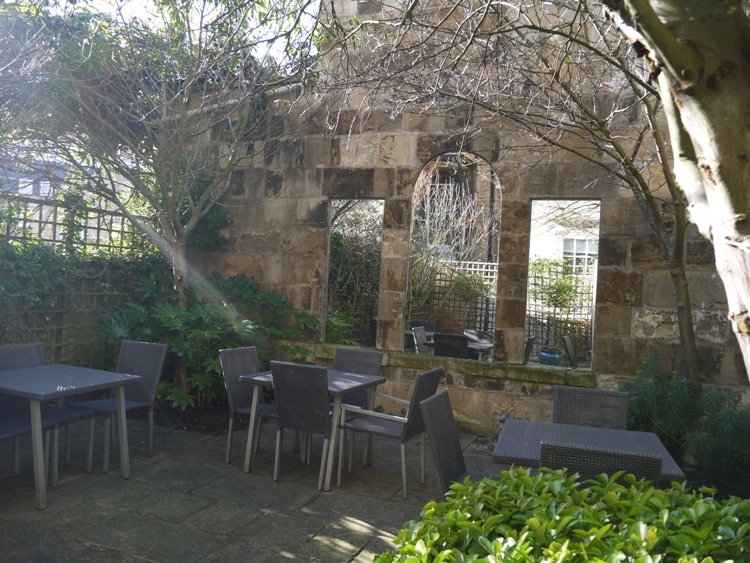 The hotel has a large garden at the back of the hotel that's a bit like a secret garden. You'd never guess it was there just by looking at the front of the hotel. We were told that this area gets packed in summer, but it was winter when we visited, so we just had a look around.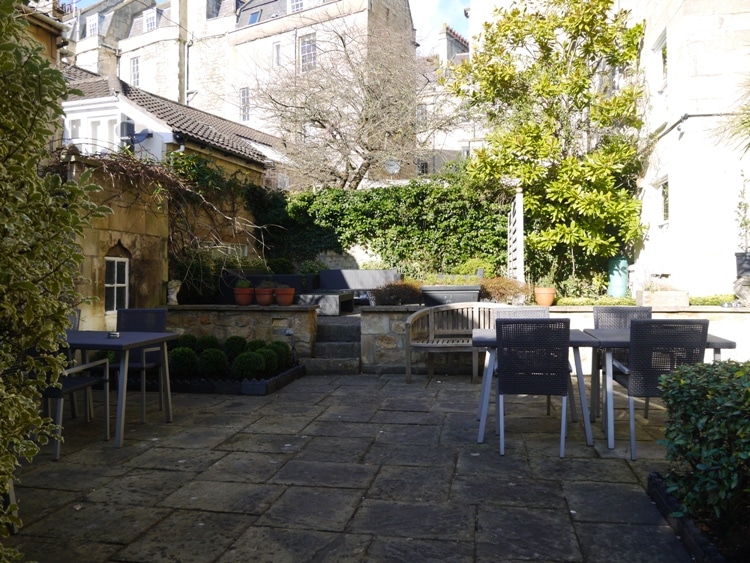 Breakfast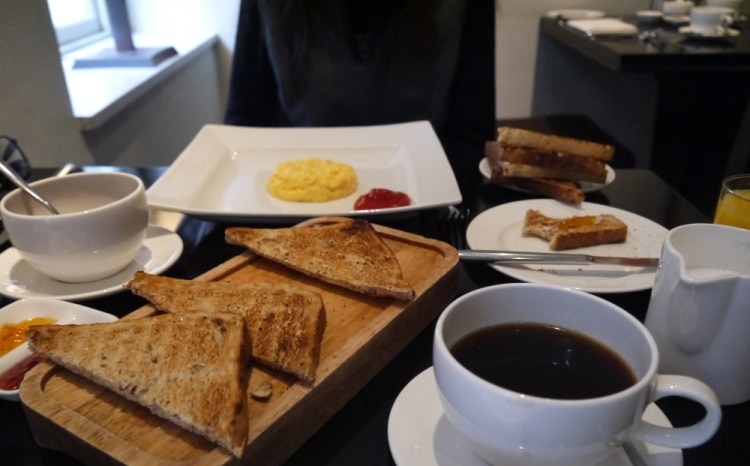 You get a menu at breakfast time and your meal is cooked to order. We both opted for scrambled eggs and toast. If you're feeling a little more hungry that we were, there was also a full breakfast available, as well as many other delicious options.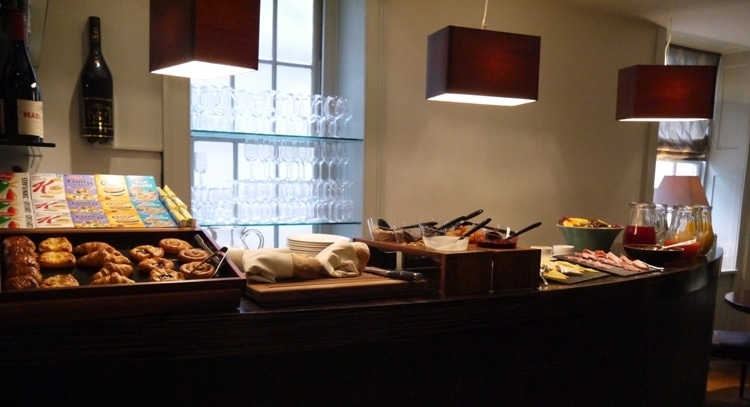 There were also buffet items that you could choose from, and all of these looked pretty good. Breakfast is served in the highly acclaimed Olive Tree restaurant, which is also part of the hotel.
Wifi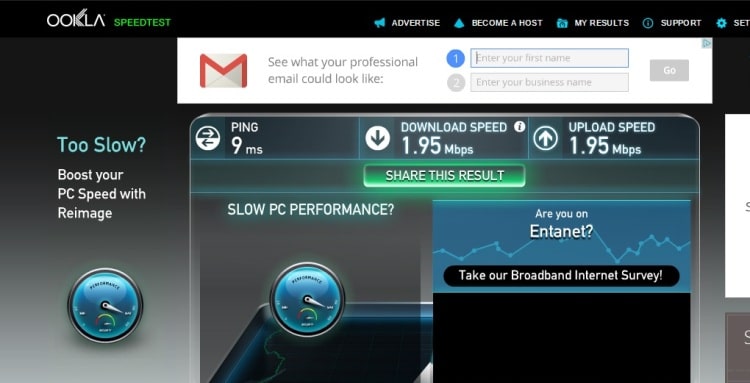 The wifi worked well while we were at the hotel. It tested at 1.95 Mbps download and upload.
Location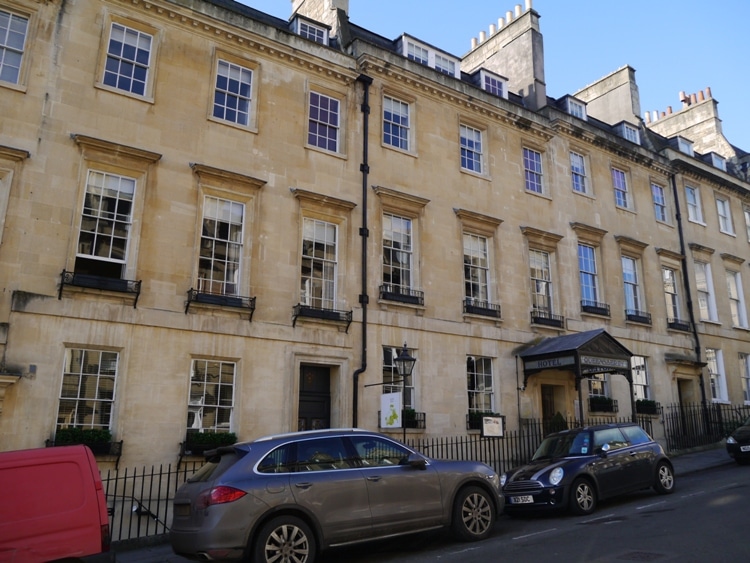 The location is perfect for a visit to Bath. It's just a few minutes' walk from the city center and there are plenty of cafes, restaurants and attractions in the area. The Assembly Rooms are at the bottom of the street and there are a few museums nearby. The Royal Crescent is also just a few minutes' walk away.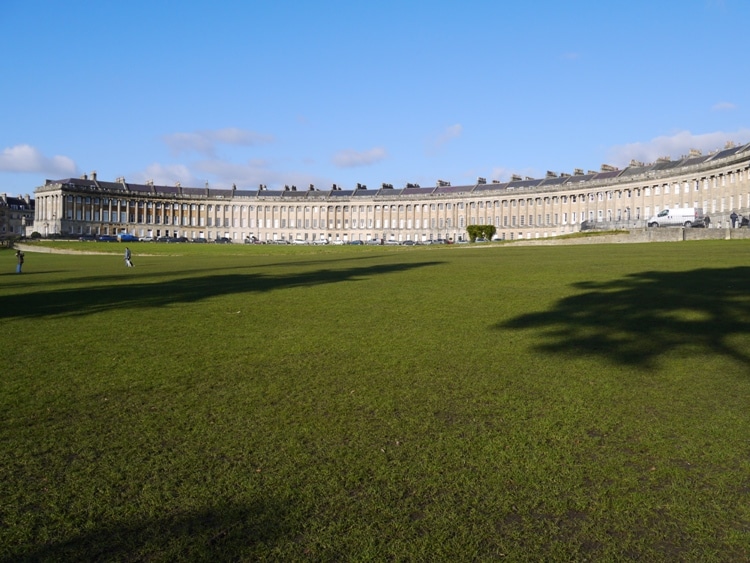 See our 1-Day Bath Itinerary for some additional ideas of what to do in Bath. It's a wonderful city that I've visited many times.
Video Of Junior Suite
This brief video of the Junior Suite that we stayed at should give you a good idea of how spacious the room actually is. It's very well laid out as well.
The Queensberry Hotel Details
Address: Russell Street, Bath
Telephone: 01225-447-928
Website: thequeensberry.co.uk
You can book a room at this hotel via the above website or by using a hotel booking site such as Agoda.