This cafe was only a 2-minute walk from Porta Venezia Metro station and also a similar distance from the apartment we stayed at in Milan. This a pretty popular cafe that has seating both inside and out. All food is vegan and there is a very good choice, including salads, soups, mains, desserts, etc.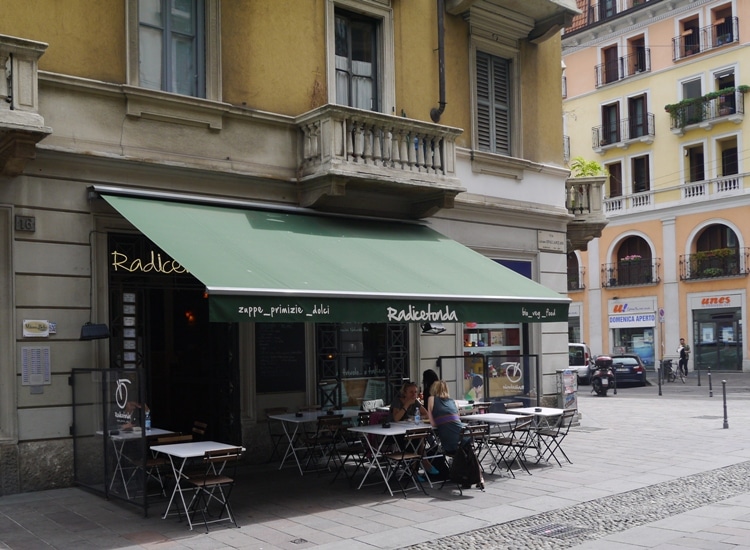 This cafe has a counter service, so you just choose your food at the counter, pay and then eat. There is a board outlining what's available, but this is in Italian. The staff speak fairly good English though, so are able to help with food choices.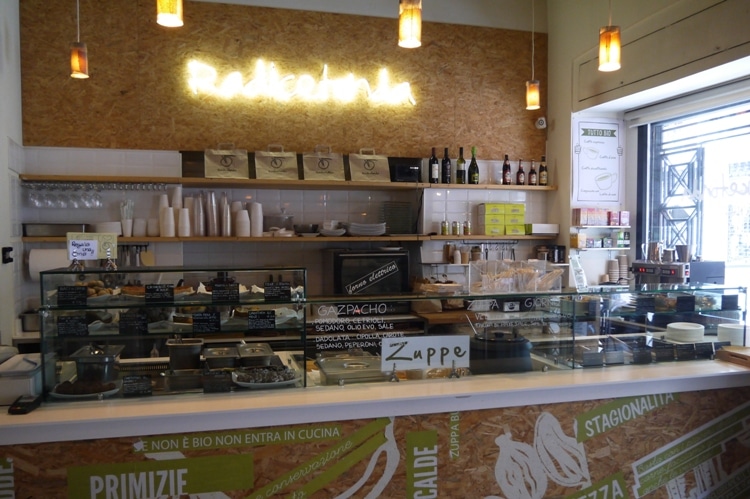 The salads were priced at EUR 6.50 for three choices, plus toppings (vegan cheese, vegan mayo, ketchup) and some extras like sesame seeds. There was a soup of the day that was also EUR 6.50, with crispy croutons being EUR 1.00 extra. It was a creamy bean soup on the day we ate there. Burgers were priced around EUR 5-6 and mains dishes were EUR 10-12.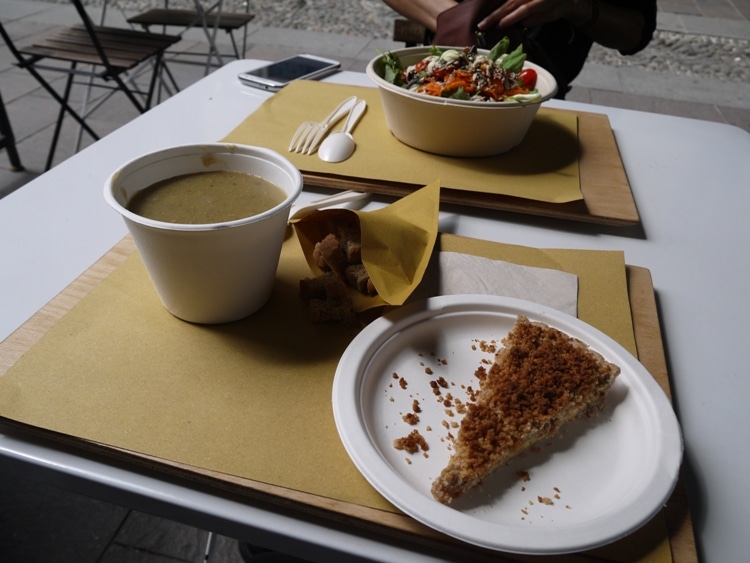 The desserts seemed quite expensive at around EUR 5-6 each. The Apple Crumble shown above was EUR 5.50 for a small slice. All the food was quite tasty though.
Radicetonda Vegan Cafe Details
Address: Via Spallanzani 16, Milan
Nearest Metro: Porta Venezia
Opening Hours: Sun-Sat 12:00-22:00
Website: radicetonda.it
Where To Stay In Milan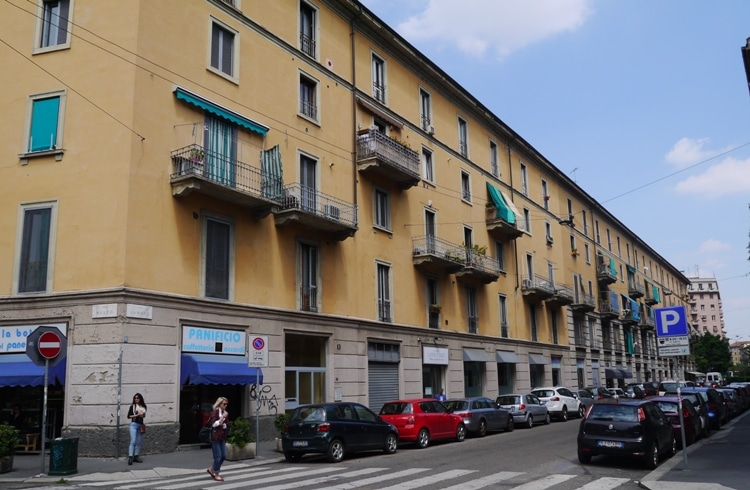 We stayed at an apartment, Porta Venezia House, that was just a 2-minute walk from this cafe. For a great range of hotels in Milan, check out Agoda Milan.