After four nights at Hotel Star, we decided to change to Ibis Nice Centre Gare, as there weren't any double rooms available at Hotel Star. This hotel is conveniently located next to Nice Ville train station and just a few minutes's walk from the city center. The hotel has a swimming pool, restaurant and bar. Click here to book a room at Ibis Nice Centre Gare.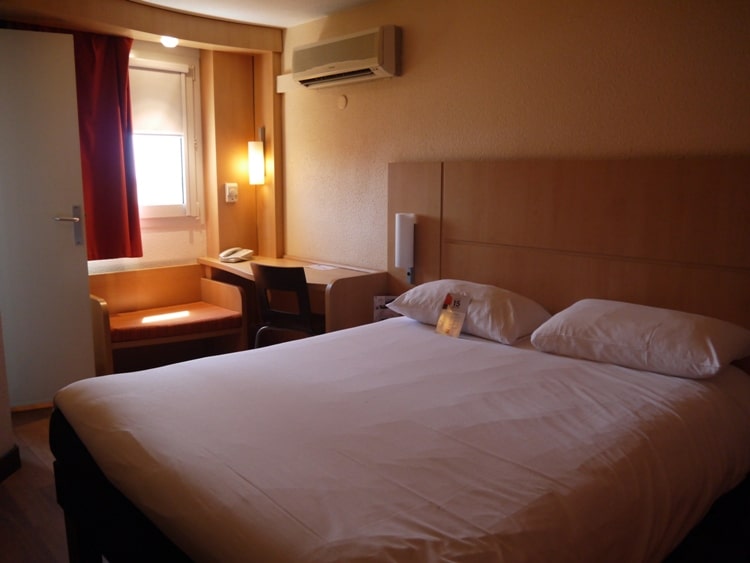 Our room at this hotel was fairly small, but it was spotlessly clean and looked like it had been recently renovated. It was exactly what you'd expect of a room at an Ibis hotel, so no real surprises, as they are all pretty similar.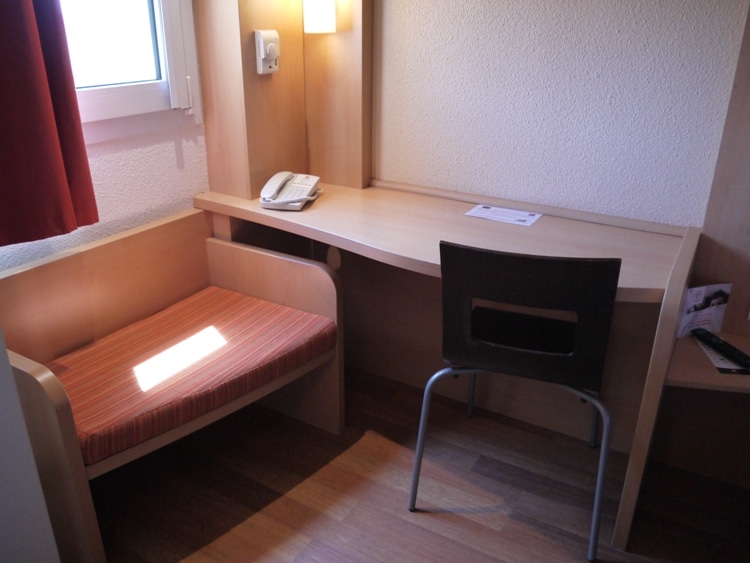 As well as a very comfortable bed, there was a small seating area, desk and chair, TV and a space for hanging clothes.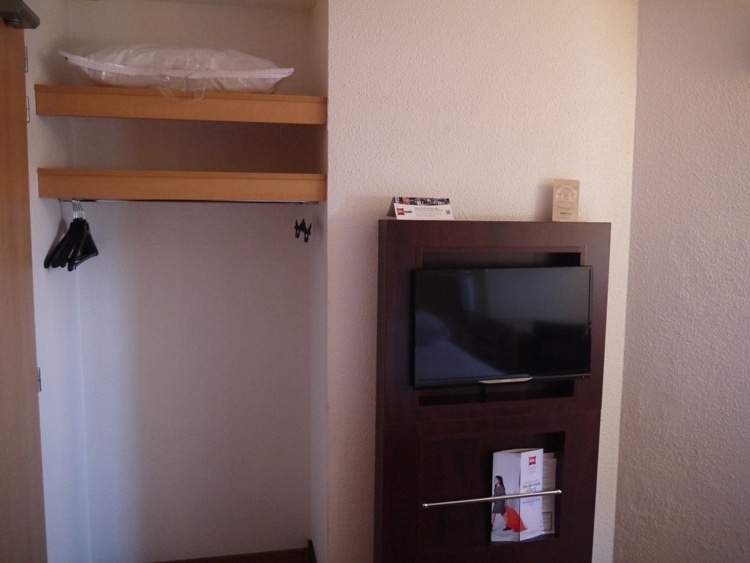 As you can see the room is fairly basic, but it's fine for a couple of days.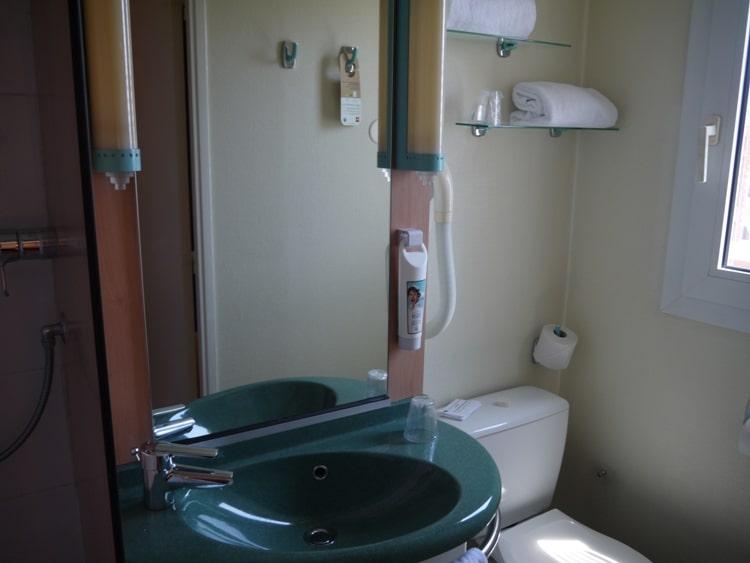 The bathroom was small, but well laid out. A bonus was that it had a window that looked out towards the front of the hotel so let light into the room.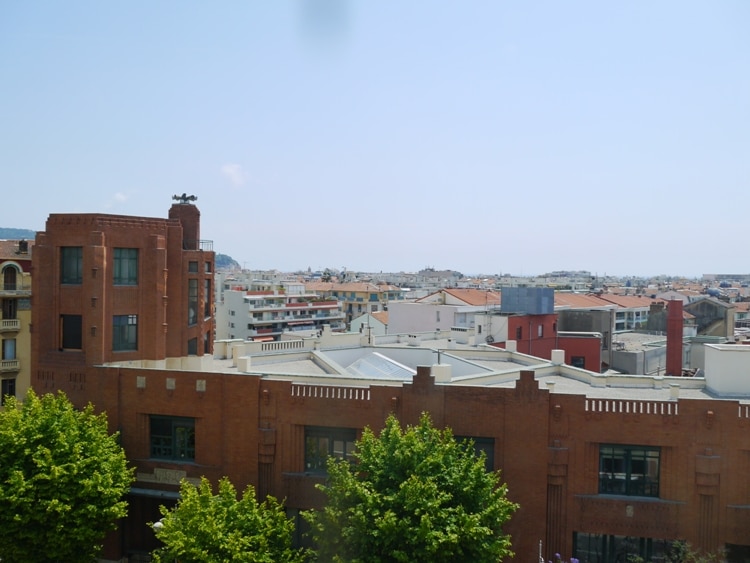 Our room was on the 6th floor at the front of the hotel, so the view from our window was looking out over the town. The sea is beyond the buildings you can see above, and is around a 15-20 minute walk.
Wifi

There is a choice of free or paid wifi. We used the free wifi and it worked well the whole time we were there. The speed test showed as 5.30 Mbps download and 0.78 Mbps upload. It cost EUR 2.99 per day to upgrade to a higher speed, although I've no idea how much faster the speed is, because this isn't mentioned on the upgrade page.
Bar & Restaurant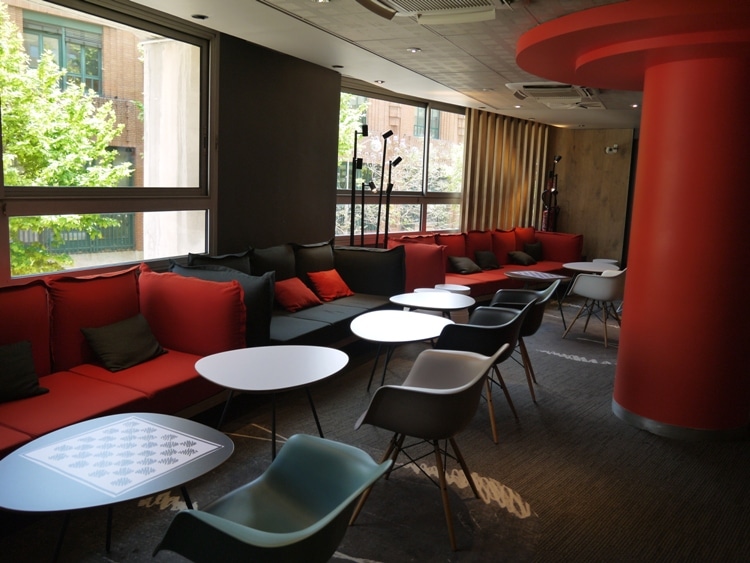 The bar at this hotel is located next to the reception and is open 24/7. There is a separate restaurant that's opening in the evening. Breakfast is EUR 9.50 per person.
Swimming Pool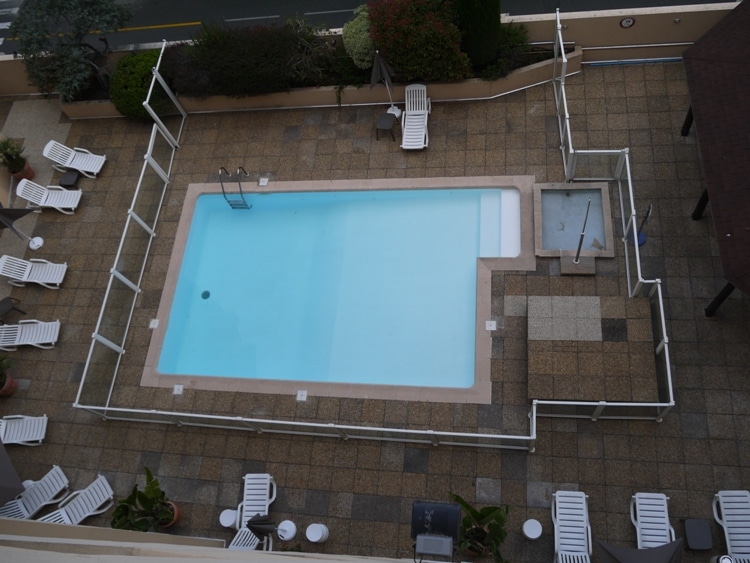 The hotel has a swimming pool, but we didn't use it. This photo was taken from out bathroom window.
Check In & Check Out
Checking in and checking out was very efficient and only took a few minutes. The staff were professional and friendly, just as you'd expect at an Ibis hotel.
Location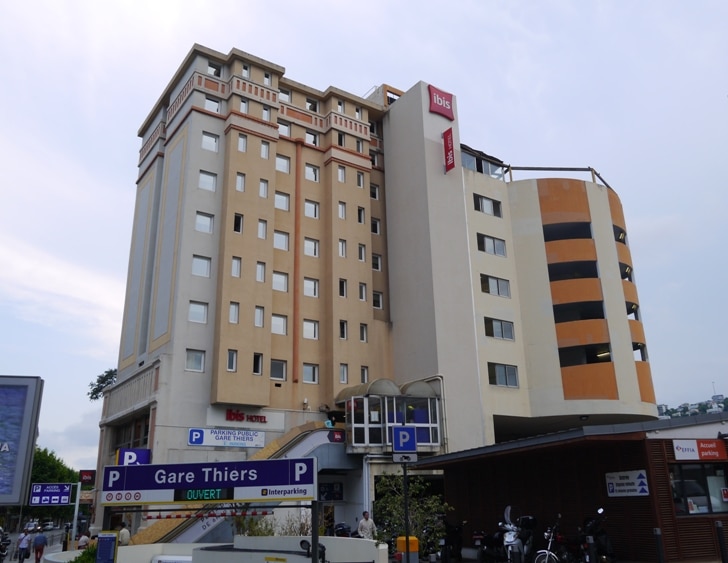 The hotel is next to the train station, so it's handy if you're arriving or leaving by train. As we were leaving on an early train it was a great place to be located for a couple of days. It's not the greatest area of town though, so I wouldn't want to stay here more than a couple of nights.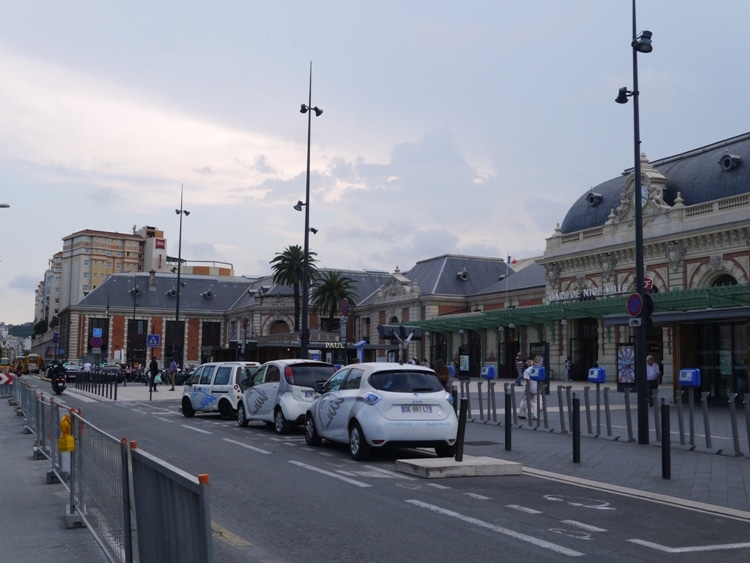 How To Book A Room At Ibis Nice Centre Gare
Click here to book a room at Ibis Nice Centre Gare. For other great hotels in Nice, check out Agoda Nice.