The last two Travelodge hotels we stayed at in Farringdon and Brighton were a bit shabby, so it was a pleasant surprise to arrive at what seemed like a brand new Travelodge in Fulham. When you stay in a Travelodge that's newly refurbished you are almost guaranteed a great stay. But that's only if you don't need to use the wifi. It was really bad at this Travelodge. See below for more details.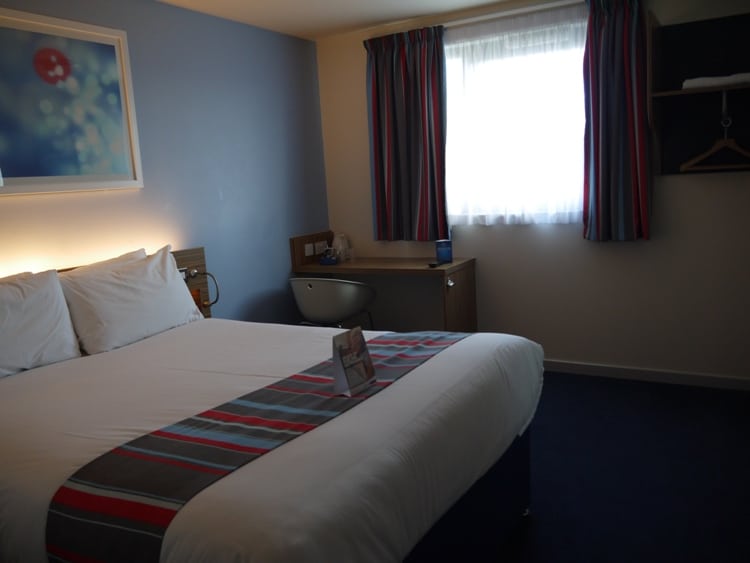 I think the key to getting a good Travleodge stay is to make sure you only stay in ones that have been recently refurbished. Brighton Travelodge (where we stayed yesterday) is advertised as refurbished with the new look, but it's much different to others and our room there looked like it hadn't been refurbished for years. But the Travelodge in Fulham has large rooms with plenty of space, and everything works well, although the wifi could do with being upgraded.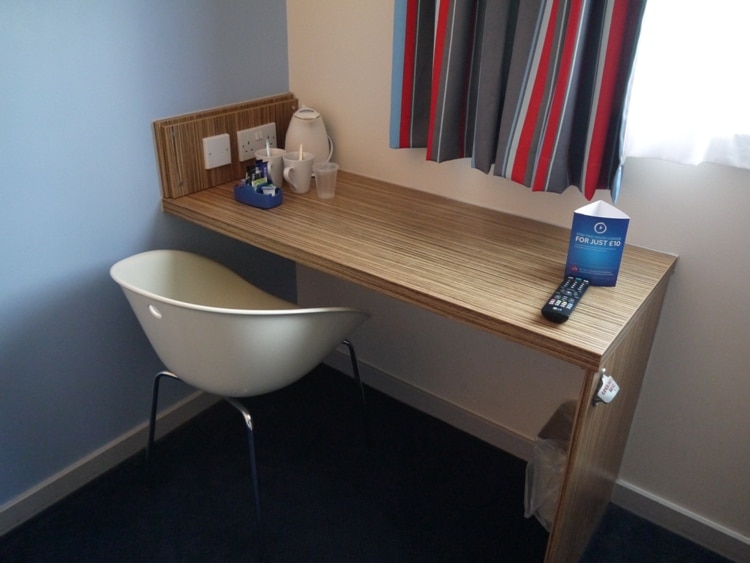 The desk in the room is very simple, but it works well. There is a kettle, cups and free tea and coffee. There's also a bottle opener attached to the desk, which is quite handy.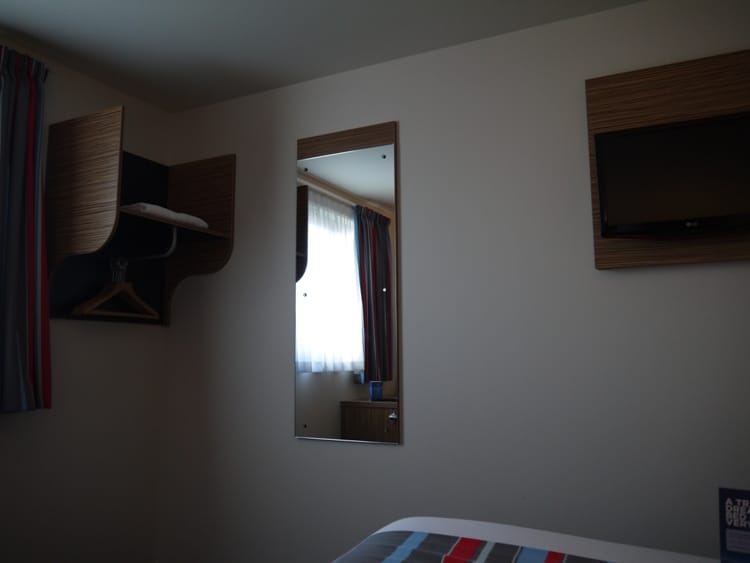 There was no wardrobe, but just a few hangers for your clothes and some shelf space. This is good because it makes the room feel bigger and is good enough for a stay of a few days.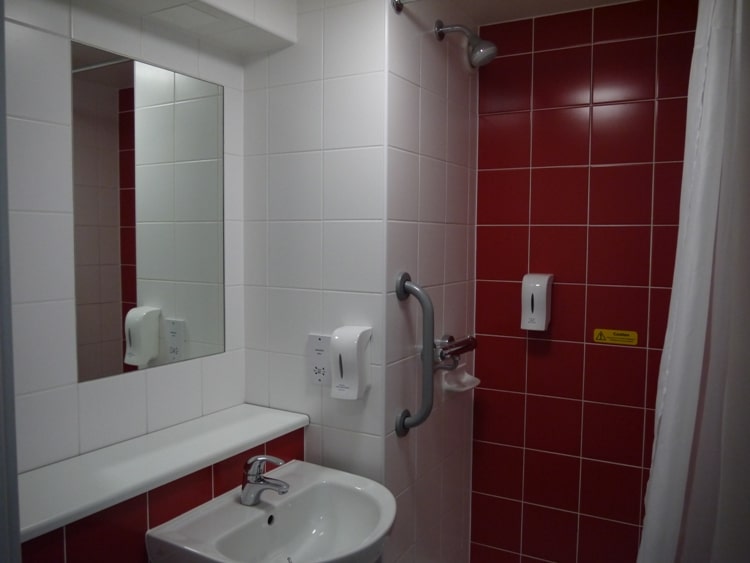 The bathroom was modern, but I wish they included a bar of soap instead of soap from a dispenser.
One thing I don't like about Travelodge hotels is the fact that they never have enough sockets. It would be quite easy to add a few extra ones, but they don't.
Wifi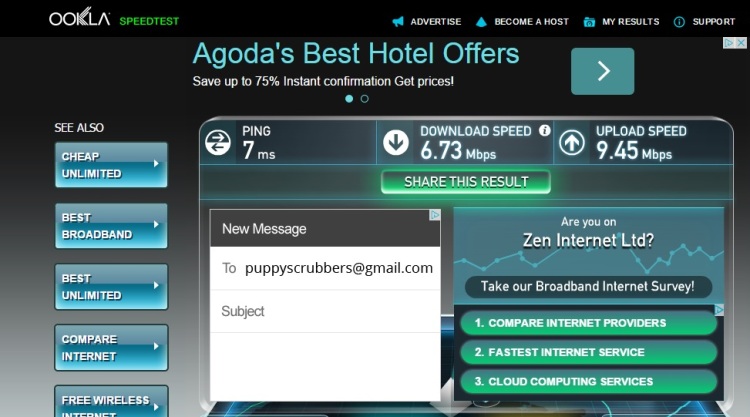 The wifi speed seemed good when I tested it on arrival, but it seemed much slower when I used it. Many pages took a long time to load and some had to be refreshed a few times before loading. But when we got back to the hotel after dinner it didn't work at all. When we got up in the morning it still didn't work. Internet access is one thing that lets Travelodge down. It costs £3 per day or £12 per week for internet access for two devices. As we both have laptops and phones, we can't use all of them without having to pay double those prices. And to then not have fast internet or even to not have the internet available at all is totally unacceptable. This is something that needs sorting out. Most other hotels manage to have a good internet connection so I don't understand why the internet connection is so bad at many Travelodge hotels. This is the third Travelodge we've stayed at this week that has dodgy wifi.
Location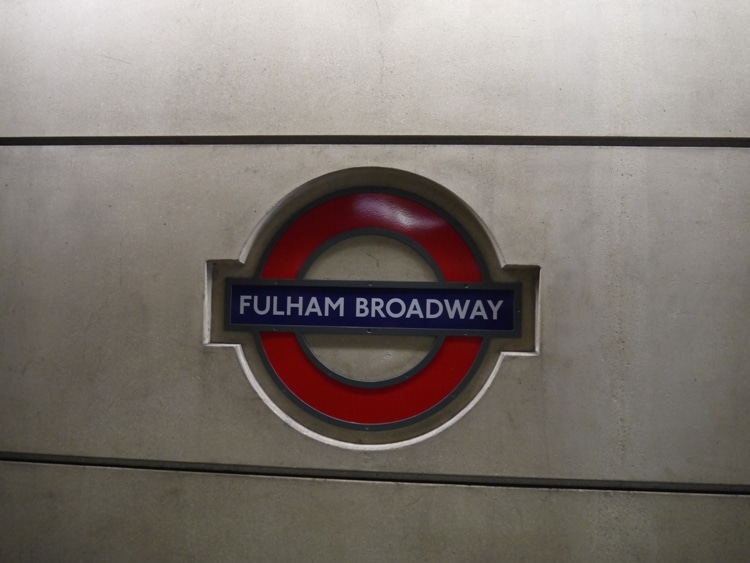 The location of this Travelodge is pretty good. It's on North End Road, about a 5-minute walk from Fulham Broadway station. Fulham Broadway is on the District Line. There are lots of shops in the area and also a small street market with super-cheap fruit and vegetables.
This Travelodge is about a 10-minute walk to Stamford Bridge, home of Chelsea Football Club. It's also close to Craven Cottage, home of Fulham Football Club.
We paid £72 for one night here. It seems quite reasonable for London, especially given the good location and large refurbished rooms. We'd definitely be happy to stay here again if they got the wifi sorted out, but not sure if we would otherwise. I think next time we'll stay at 73 Suites in Bayswater – see below.
Hotels In London
London has hotels to suit every budget and there are literally thousands to choose from. Our favorite from this London trip was the 73 Suites Apartment hotel in Bayswater.