While in Britain we had already stayed at Travelodge hotels in Swansea, Bath, and London, so we more or less knew what to expect by booking a Travelodge in Brighton. This hotel was very good value, as we only paid £121 for three nights by booking well in advance. That's only just over £40 per night. The hotel is on West Street, at the bottom of Queens Road near the seafront, making it an easy walk from the train station. It's also right in the city center, so very easy to get around on foot.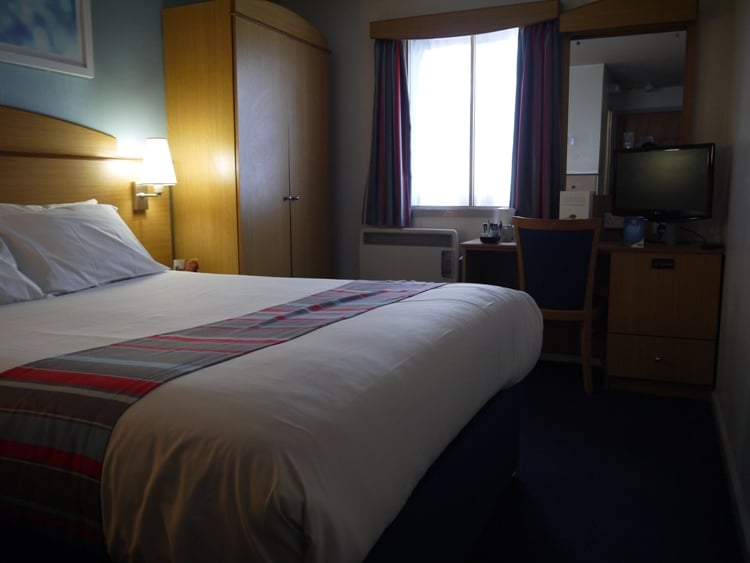 We were a little disappointed with the hotel though, but it was probably still good value for the price we paid. Our room was quite small, maybe almost half the size of our room at Swansea Travelodge. It was the only Travelodge that we stayed at where our suitcases got in the way. The room itself could have been much better designed in order to make more use of the space. The photos of the rooms at this hotel on the Travelodge website look much bigger than our room actually was.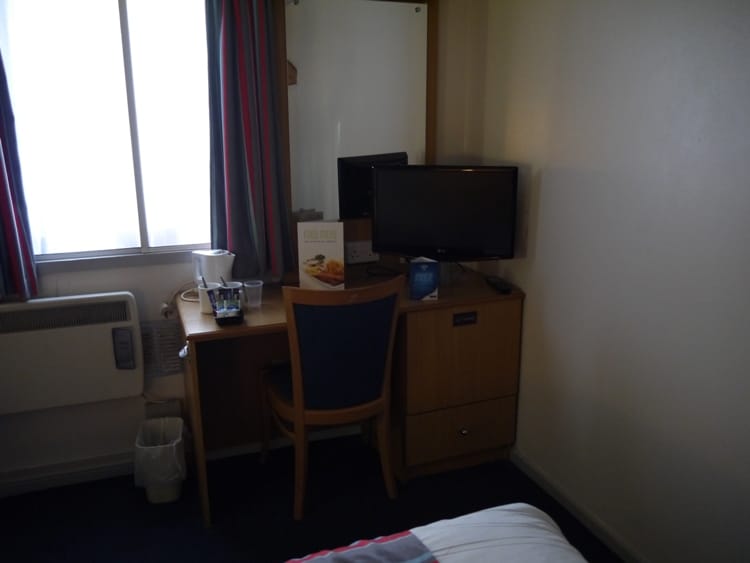 The desk was much smaller than usual as well, with the TV taking up a large amount of space. It would make more sense to have the TV on the wall, as it was in the Covent Garden Travelodge.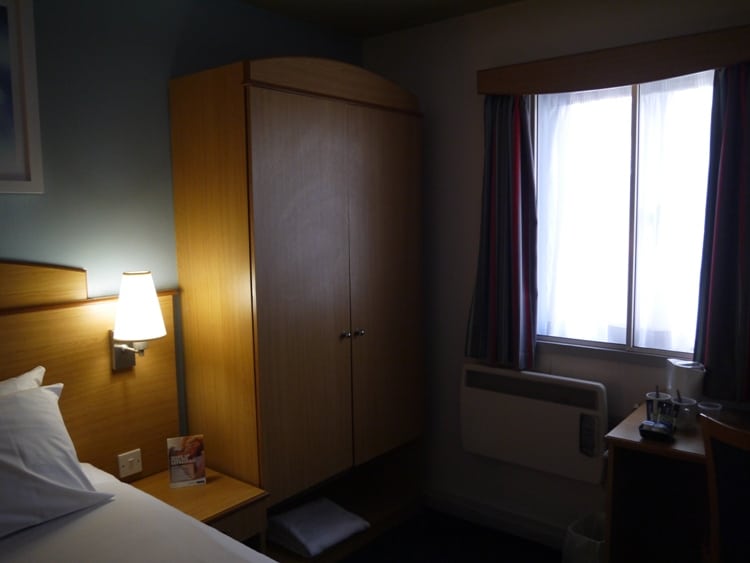 Our room had a wardrobe, which is a little unusual. Usually there is just hanging space, which makes the room feel a bit bigger. This Travelodge is also advertised as refurbished, but I don't think that refurbishment was done recently. Our room was clean but looked a little dated.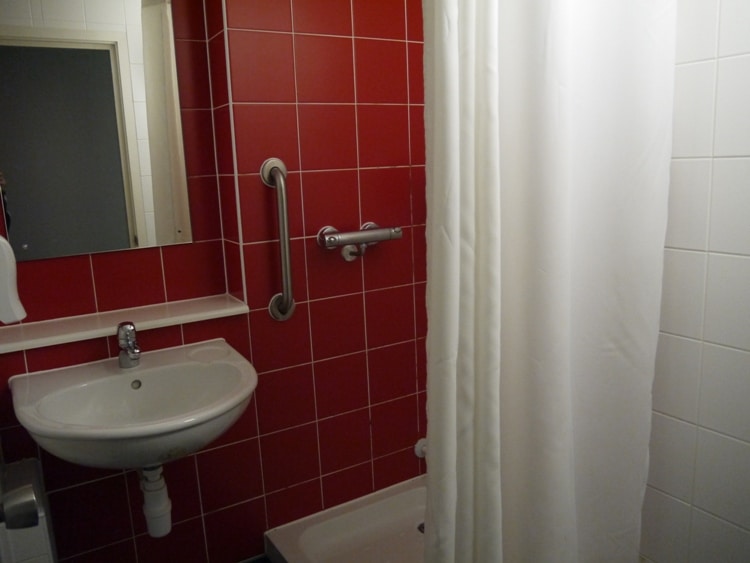 This is the only Travelodge we've stayed at that didn't have a bath. We prefer just to have a shower, so that's good. But the bathroom was very small.
Wifi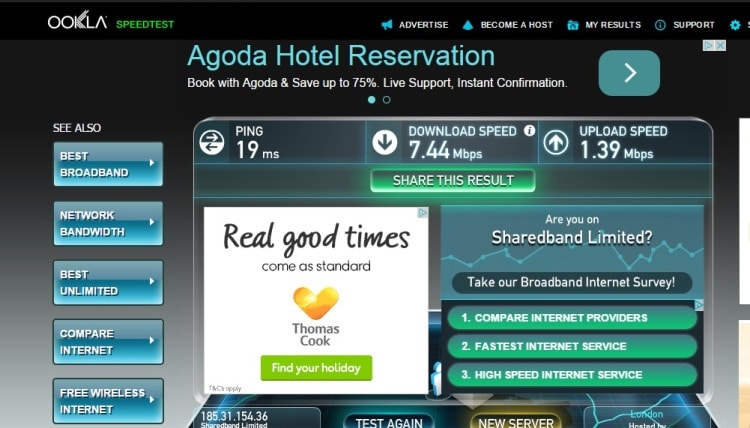 Wifi speed was ok, but connection was a bit unstable on our first day. The connection dropped quite often, but usually came back on quickly. I don't think it's really acceptable for paid internet. For £12 a week I expect fast and stable internet. On the second and third days it worked fine, but I think it should have been fixed more quickly. I was particularly annoyed because we'd also had a dodgy internet connection the night before at a Travelodge in London.
Location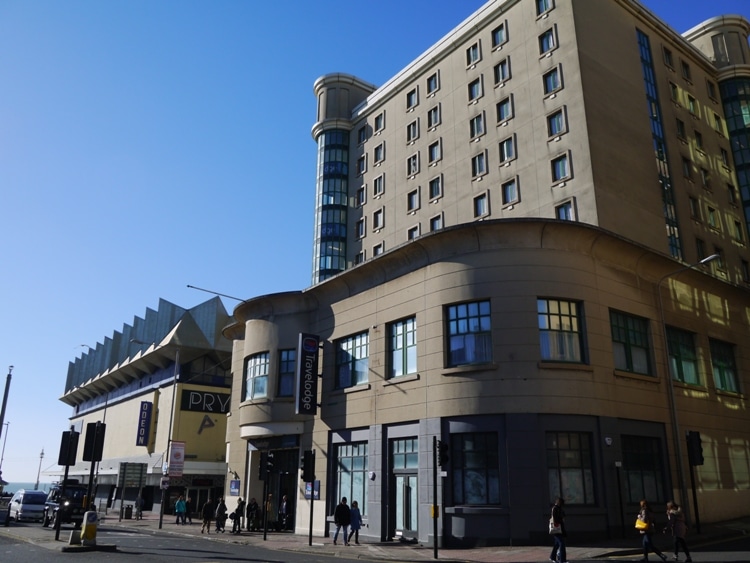 West Street near the seafront. The location is excellent. You couldn't ask for much more, except maybe a sea view. But the seafront is only a minutes' walk away.
I still think this hotel is good value for £40 per night if you can get that price. We'd stay again just for the location, but the hotel could be so much better with a little more effort put into organizing the space and making sure the internet is faster and more stable. I'd rate the hotel just above average based on the price we paid.
As with all Travelodge hotels we've stayed at, staff were friendly and helpful, and that's always a plus point.
Other Hotels In Brighton
Brighton has hotels to suit people all budgets. It's best to chose a hotel close to the city center if you don't have your own transport, as it will make getting around much easier. Check out what hotels are available with our favorite hotel booking site at Agoda Brighton.