After traveling around Croatia, Montenegro and Bosnia by bus it was nice to take a train journey back to one of our favorite cities, Ljubljana. There are two trains a day on this route, with total journey time being just under three hours.
Rijeka Train Station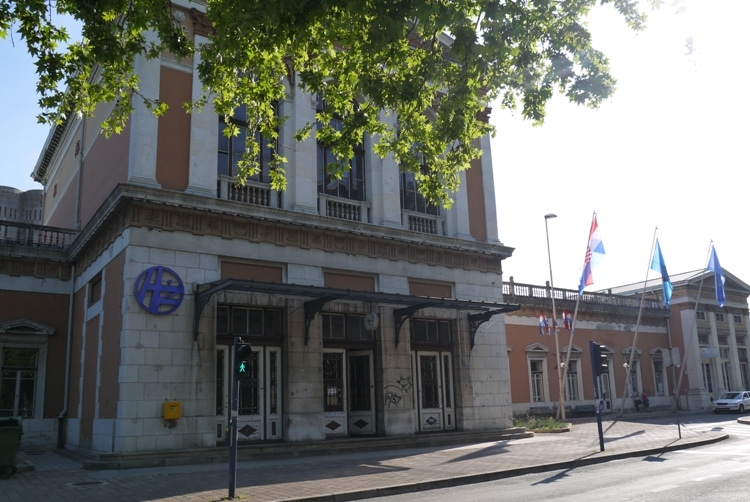 Rijeka train station is around 600 meters from the bus station, which is more or less in the city center. So it's a pretty easy walk to/from most of the hotels in town. We checked ticket prices online and they showed as $41 for a one-way ticket. But when we bought the tickets at the station they were only 128 kn ($19) each. Strangely, the tickets were hand written, which is a first for us.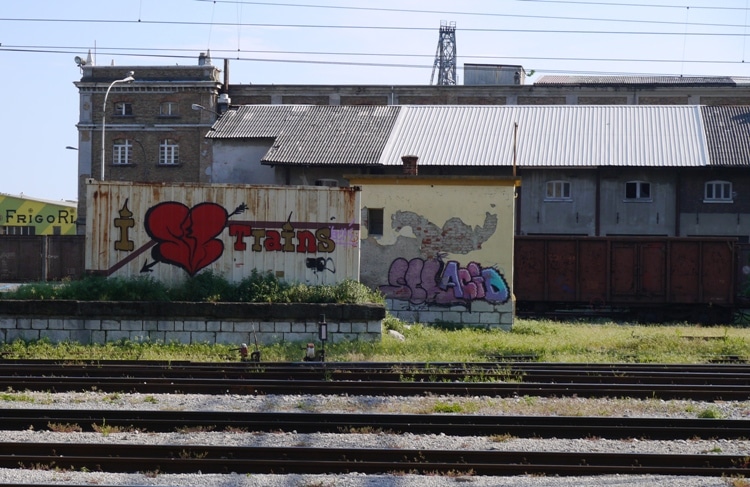 As you're walking towards the train station from the city center, look to your left and you'll see the above graffiti. Very apt for us.
The Train Journey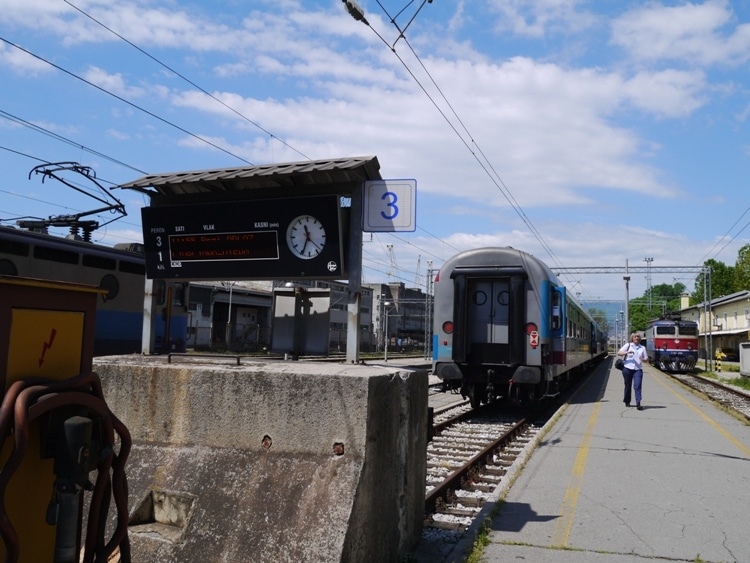 We caught the 11:55 train. It was a 3-carriage train with a small First Class section, with the rest being Second Class. There didn't seem to be much difference in the quality between the two, so we were quite happy in the Second Class compartment that we had to ourselves.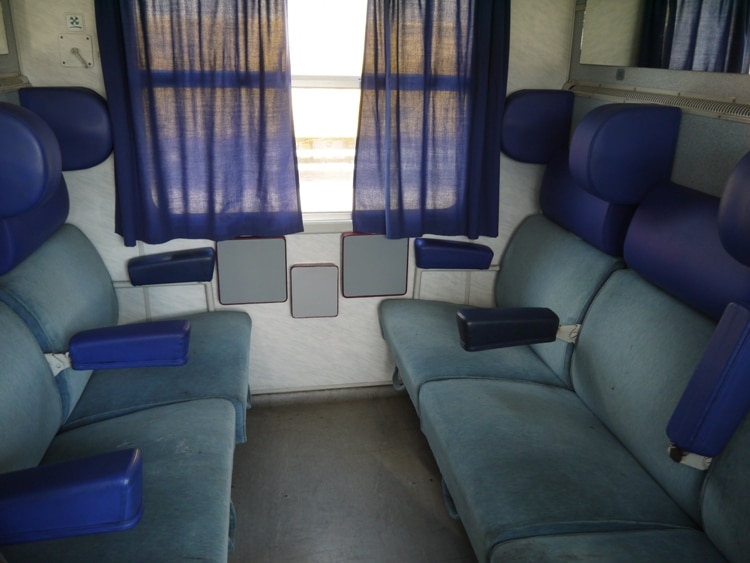 As you can see in the image above, the compartments are quite private and quite comfortable.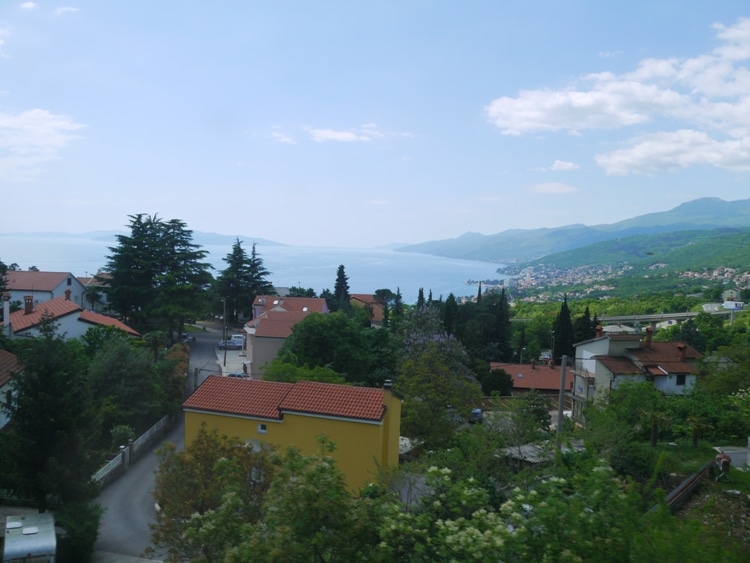 The views along the journey were quite good, although not spectacular in any way.
Croatia Immigration
After around 35 minutes the train stopped at Sapjane station for around 20 minutes. The train engine was changed and Croatian immigration officials boarded the train to check passports.
Slovenia Immigration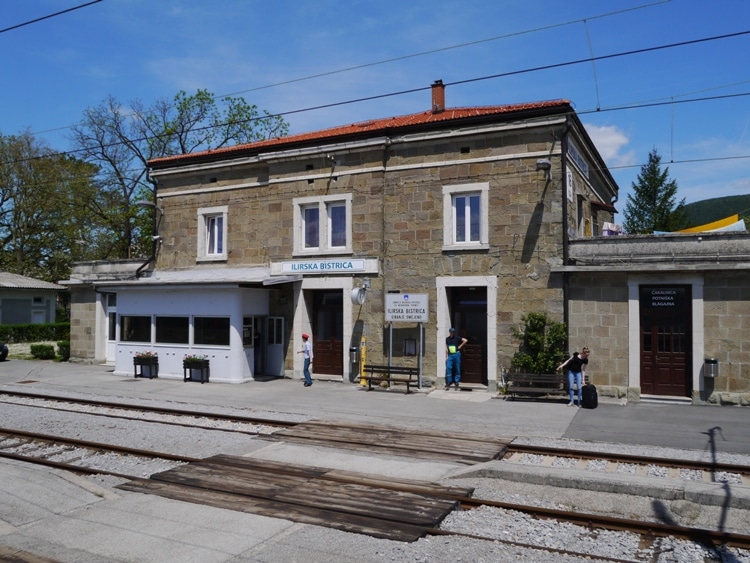 About 10 minutes later the train stopped at Ilirska Bistrica, where Slovenian immigration officers boarded the train to check passports. Both immigration checkpoints carried out the checks very quickly.
Ljubljana Train Station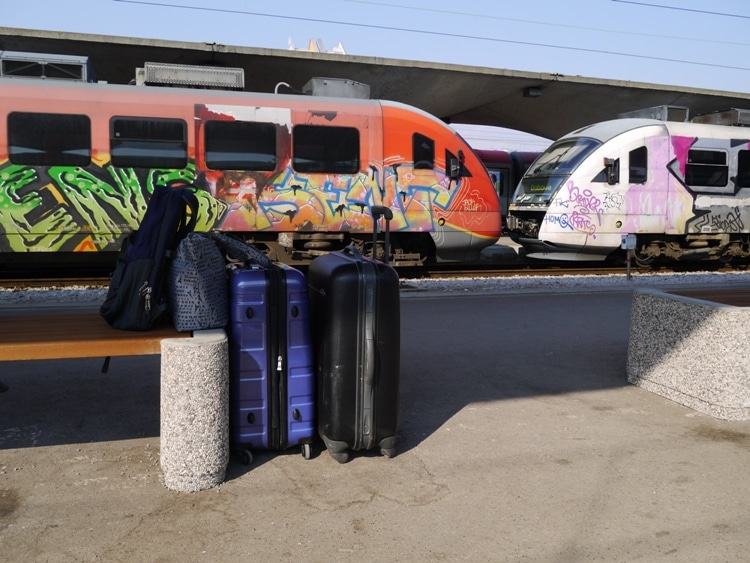 Ljubljana train station is also very close to the city center and it's possible to walk to many hotels. There are usually plenty of taxis outside the station if you need one.
Train Times & Ticket Prices
There are two trains a day that go from Rijeka to Ljubljana.
11:55 – arrives 14:49
20:50 – arrives 23:36
There are also two trains a day from Ljubljana to Rijeka.
06:35 – arrives 09:20
15:10 – arrives 17:55
Ticket prices show as $41 one-way online, but we paid 128 kn ($19) each at Rijeka train station.
Where To Stay In Ljubljana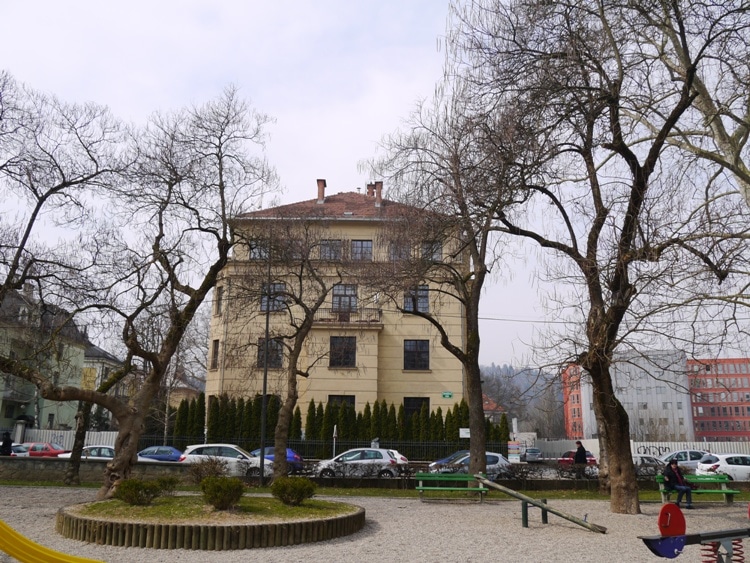 Last time we visited Ljubljana we stayed at Galeria Rooms, which was a great hotel only a 5-minute walk from the city center and a similar distance from the train station. We wanted to stay there again this time, but it was fully booked. So we opted for an apartment in the town center instead. See White Apartment for more details. For other great hotels in Ljubljana, check out Agoda Ljubljana Hotels.