Sarajevo is generally known for three things, two of which are bad and one of which is good. The bad things that it's know for are the assassination of Archduke Franz Ferdinand in 1914 and the Siege of Sarajevo from 1992-6. The good event is the Winter Olympics of 1984.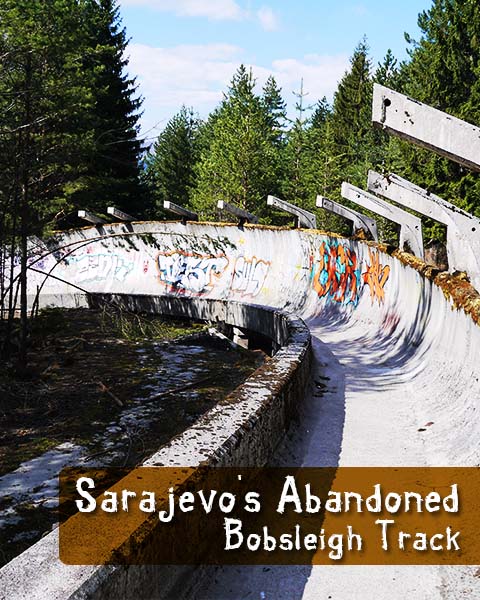 A bobsleigh and luge track was built for those Olympic games, and this was still in use for many years, right up until it was damaged during the Bosnian War. The track is still there, but is now abandoned. We went to take a look.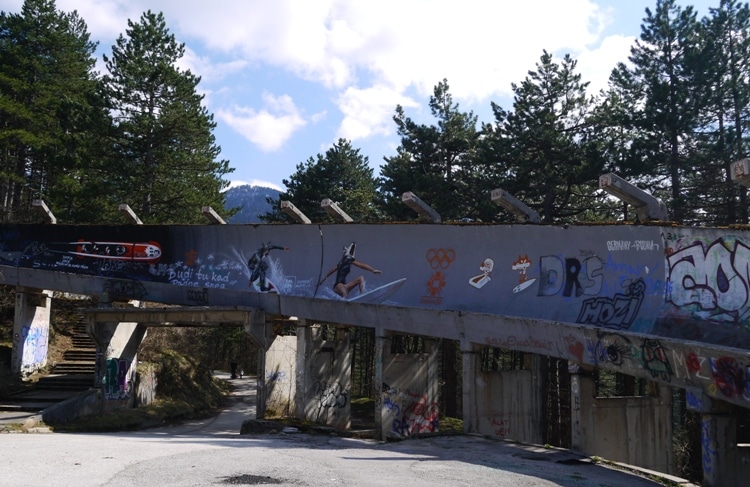 There is a saying that one man's loss is another man's gain, and in this case, what the bobsleigh enthusiasts have lost, the graffiti enthusiasts have gained, as the track is now one long graffiti wall.
The bobsleigh track is 1,300 meters long, with 13 turns and a vertical drop from start to finish of 125.9 meters. The luge track is slightly shorter.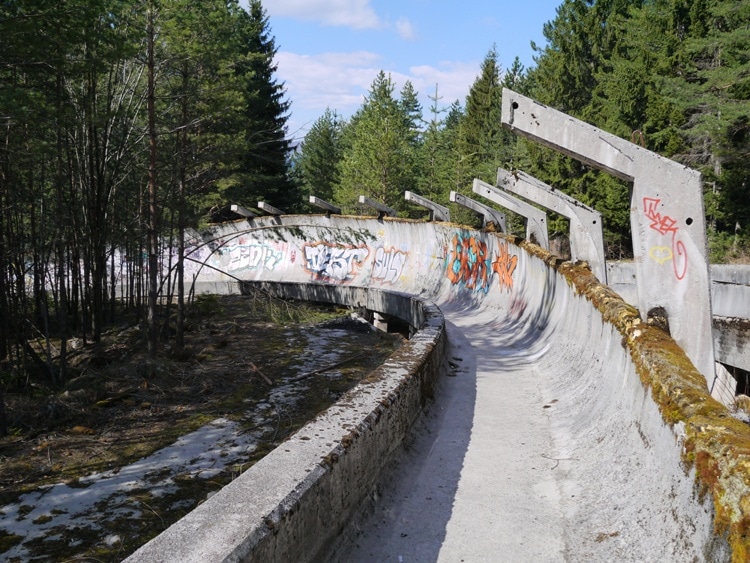 We got to the bobsleigh track as part of a tour with Sarajevo Funky Tours, but only spent around five minutes there. It all seemed very rushed. I would have preferred to spend 30-60 minutes there and walk the whole track. If I went again I'd take a taxi, as there isn't any public transport that goes there.
The track is on Trebevic Mountain, and this is where many of the Serb forces were based during the Siege of Sarajevo. The track was used as cover for snipers and was badly damaged, along with most of the city.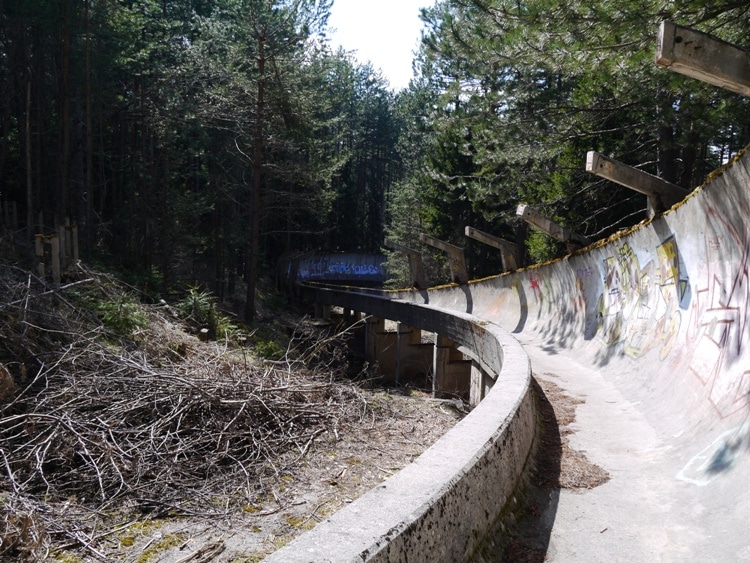 Olympic buildings are usually abandoned almost the moment the Olympics end, but the Sarajevo bobsleigh track continued to be used for world competitions and was a very popular track.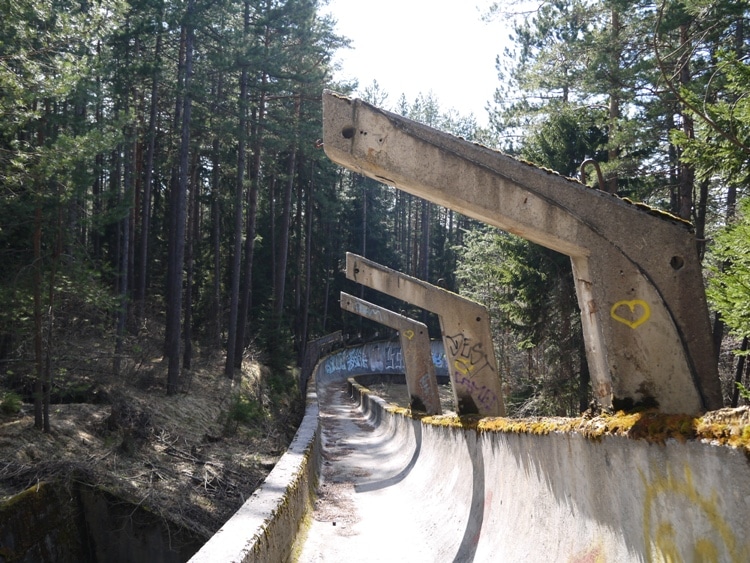 It's almost unbelievable that a city that hosted such a peaceful and successful Winter Olympics in 1984 could, only 8 years later, become a city under siege. The siege of the city was the longest in modern military history.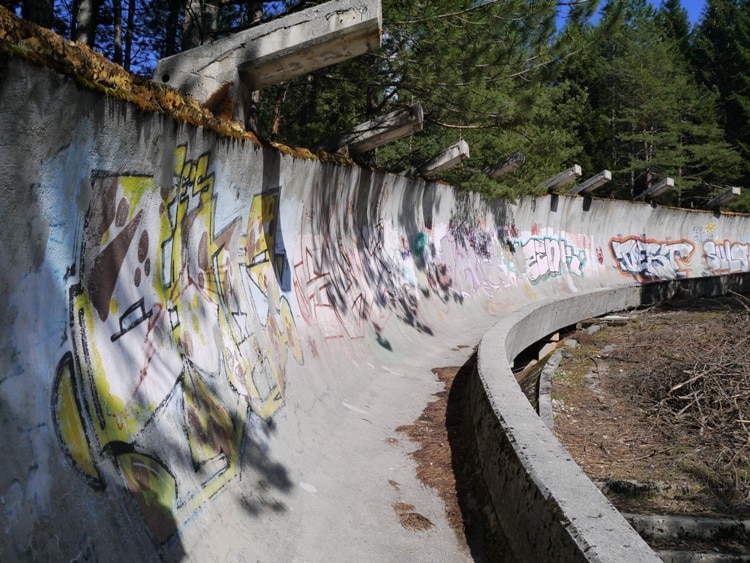 Though the track is totally abandoned at the moment, there are plans to renovate it for the 2017 European Youth Olympic Winter Festival.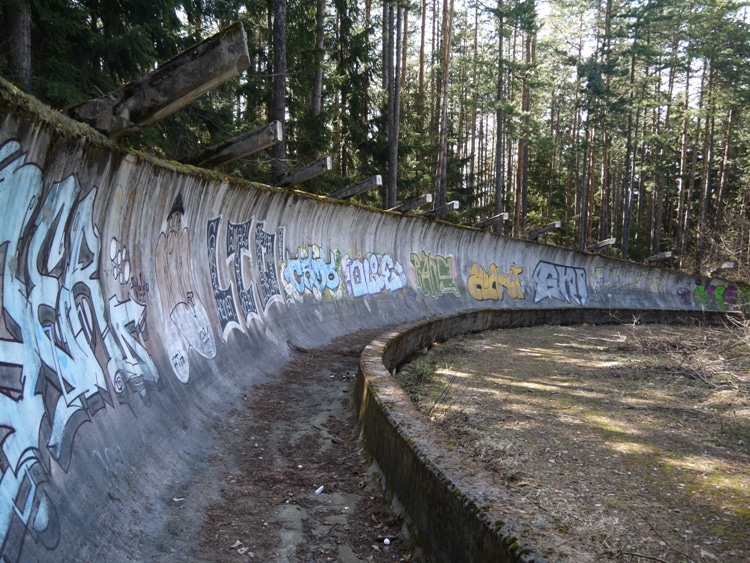 There is something beautiful about seeing such a large abandoned structure snaking it's way down a mountain. If you also want to see the track as it is now you'll have to visit before it's renovated.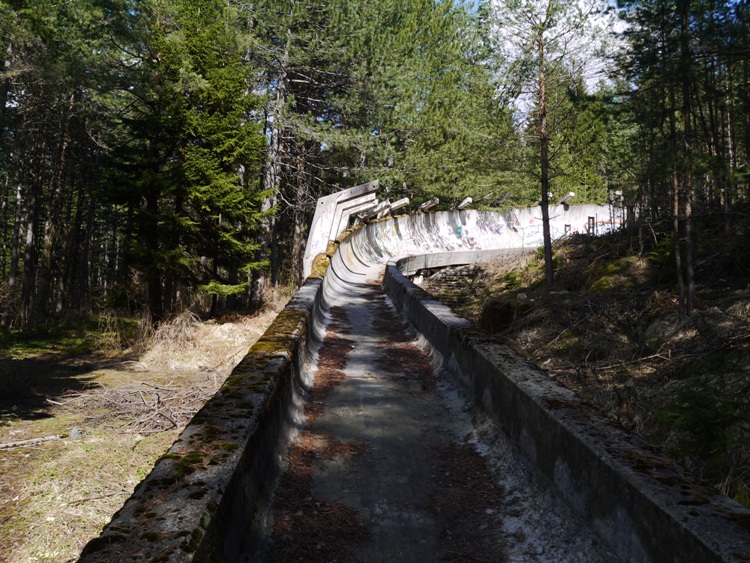 If the track does get renovated as planned, I'd love to go back to see what it looks like.
For anyone that loves urban exploration, this is a great site to visit. There aren't many places that you can walk an abandoned bobsleigh track.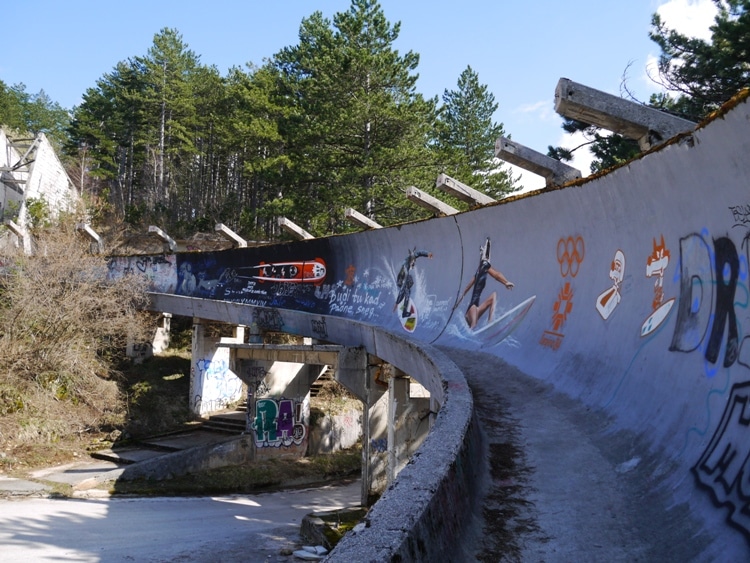 How To Get To The Abandoned Bobsleigh Track
The track is on Trebevic Mountain, but there isn't any public transport that goes there. The two easiest ways to get there are to take a taxi or to go with a tour group. A taxi would be the cheapest solution, but you'd probably have to pay for them to wait for you while you're exploring. Or maybe get them to drop you off at the top, walk the track and get picked up at the bottom. A private tour would also work but would likely be a lot more expensive. Or maybe you could find a local to take you and cover their expenses.
Video Of Bobsleigh Track From 1984 Winter Olympics
You've seen what the abandoned track looks like, so next watch the video above to see what it was like during the 1984 Winter Olympics.
Where To Stay In Sarajevo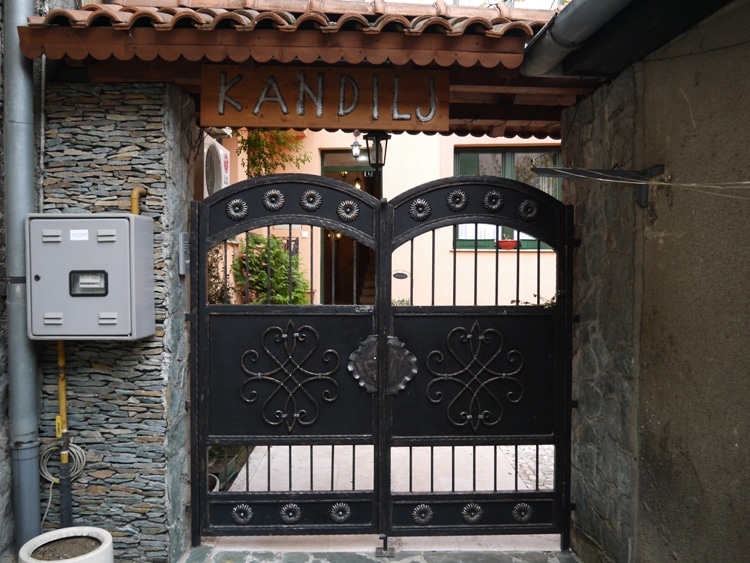 For our stay in Sarajevo we choose a city center hotel, Guesthouse Kandilj. It's a great hotel and the location is perfect. For other great hotels be sure to check out Agoda Sarajevo.