If you're visiting Chiang Mai, then a visit to the Saturday night walking street market is a must. This is definitely the best market in Chiang Mai. It's geared more towards locals than tourists, so this is a definite plus for me. Click here to book a great hotel in Chiang Mai.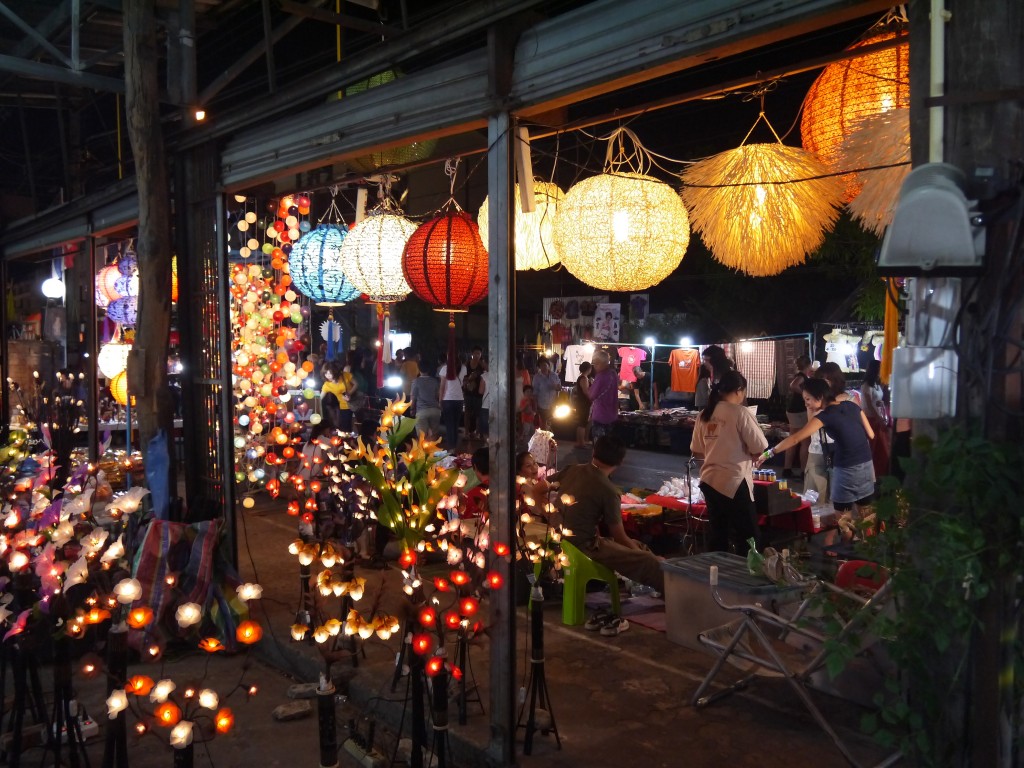 The market takes place on Wulai Street, which is well known for its silver trade. Wulai street runs diagonally away from the old city, just opposite Chiang Mai South Gate, where you will also find the famous open air food market where both locals and tourists come to eat every night.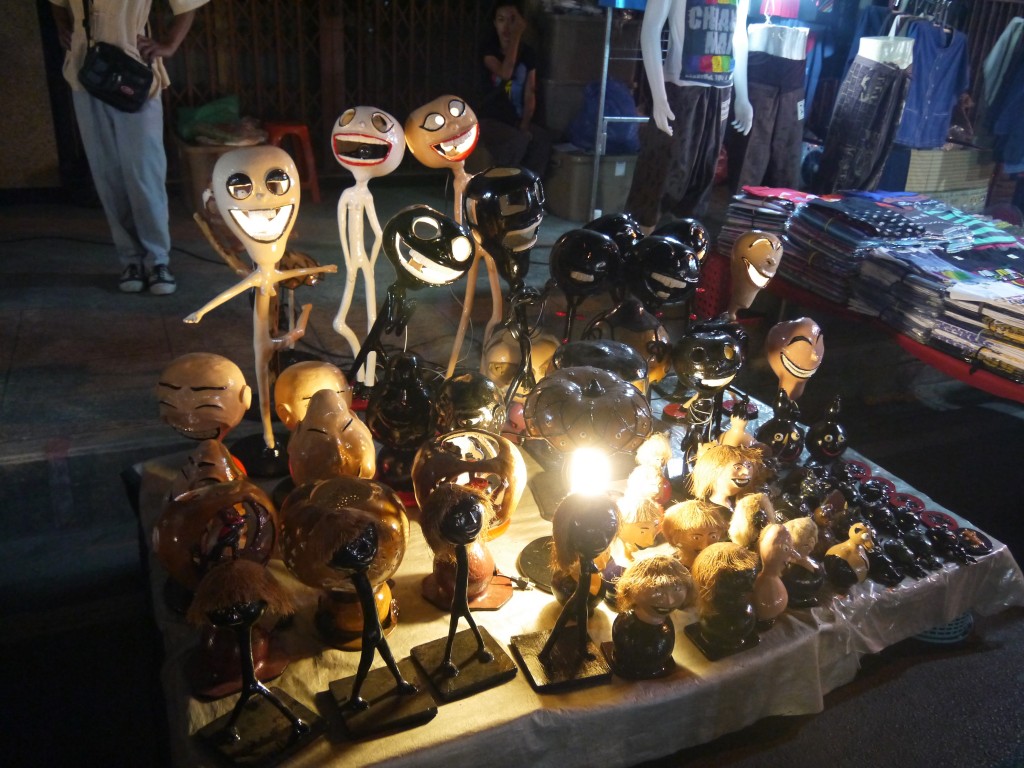 Wulai Street market runs from 5-11 pm every Saturday, and runs the whole length of the road, which is about 1 km long. The market has a range of arts and craft, clothes, soaps, and lots of food stalls. The prices are incredibly cheap, so you'll be sure to find some bargains here.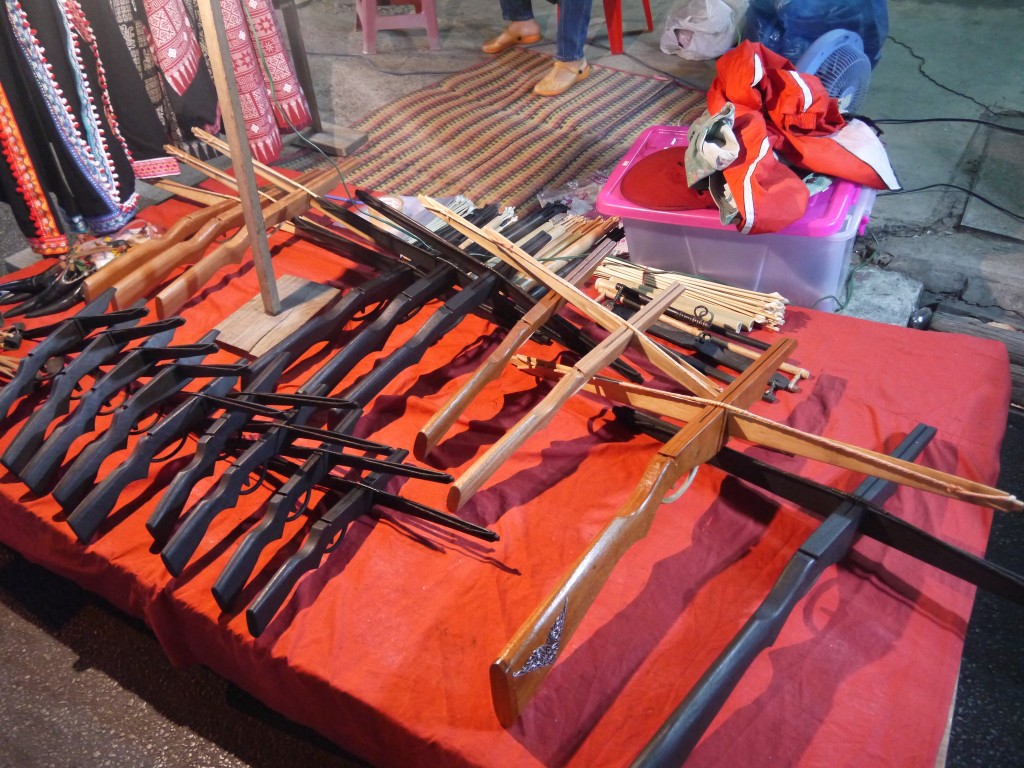 As well as the usual things you find at street markets, you'll also find a range of unusual items here. These include crossbows, hammocks, silverware and Thai herbs.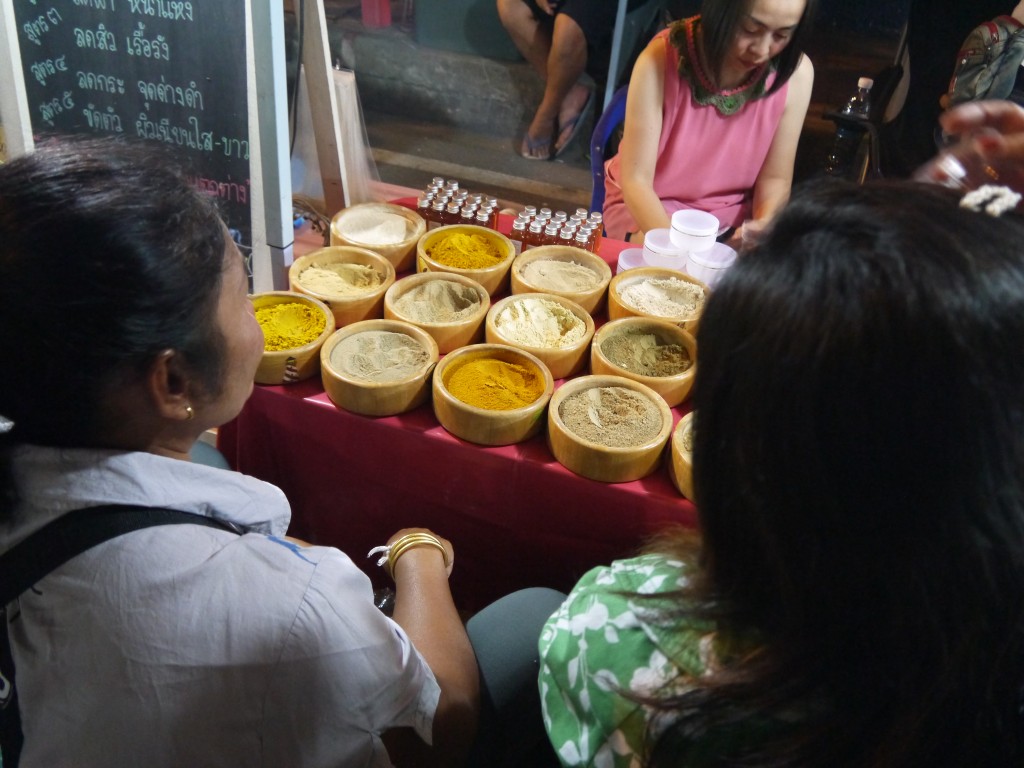 Wulai Street is also the location of Wat Sri Suphan – the famous Silver Temple. The monks at the temple work at the silver workshops within the grounds, and you can watch them while they work. Twice a week, they also have Monk Chat, where you can sit down and chat with some of the monks.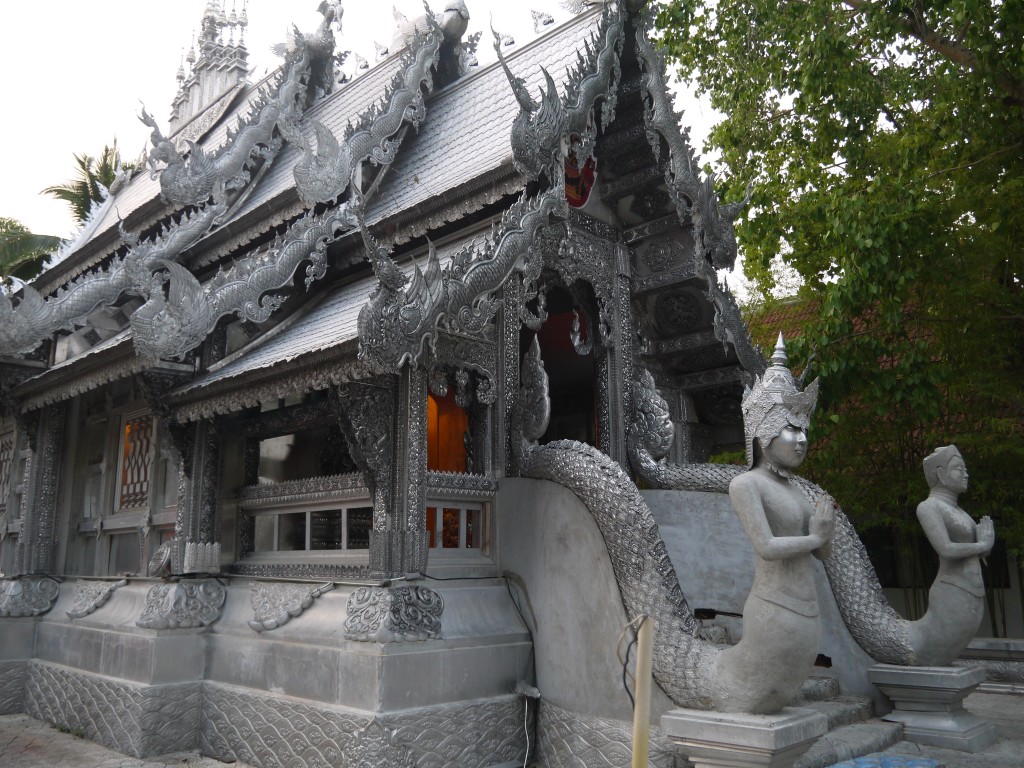 Location & Time
Location: Wulai Street, Chiang Mai, Thailand (opposite Chiang Mai South Gate)
Time: 5-11 pm every Saturday
Hotels In Chiang Mai