We moved to Senator Apartments because Gozsdu Court Apartments, where we had stayed for five nights, was fully booked. The two apartment buildings are only around 200 meters apart on the same street, so it was easy moving from one to the other. While we raved about our stay at Gozsdu and were amazed at the incredibly low price, we enjoyed our stay at Senator Apartments even more. We had a large 1-bed apartment on the 7th floor that a huge balcony leading off both the living room and bedroom. Click here to book a stay at Senator Apartments.
Living Room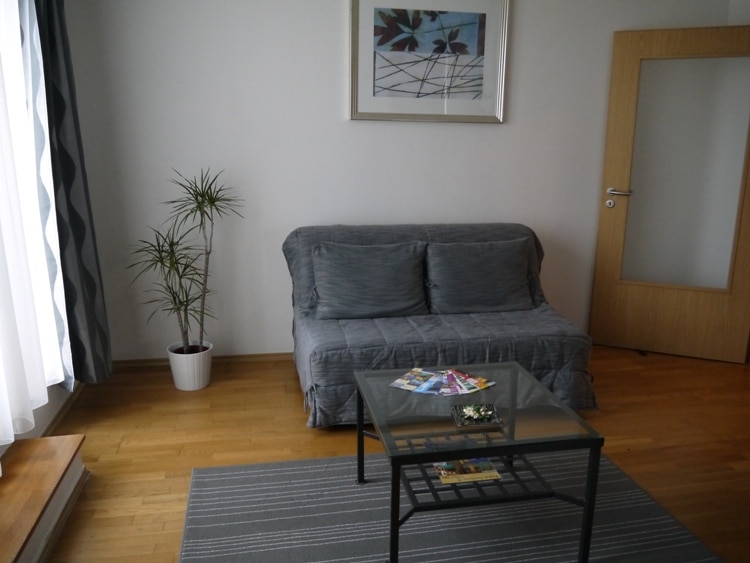 One of the things we loved about this apartment was how bright it was. The living room had huge balcony doors, as well as a side window. This meant there was lots of natural light in the room.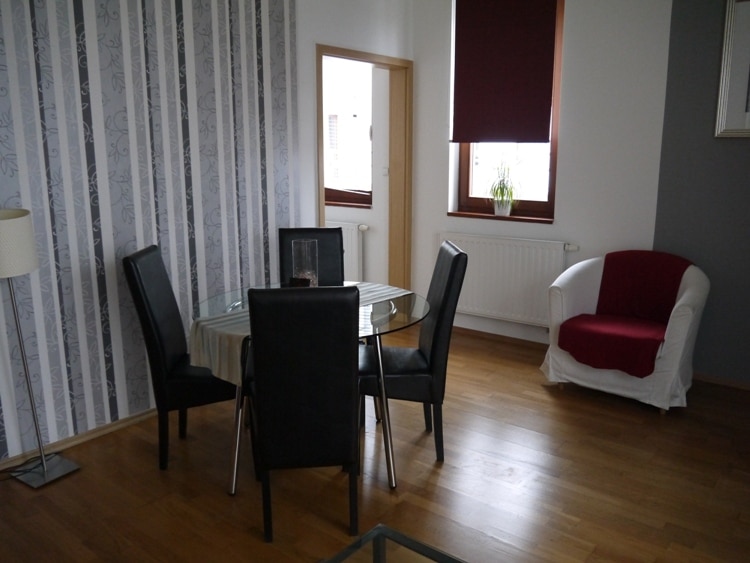 The living room had a small settee, one armchair, and a dining table with four chairs. It was quite a large space and everything was laid out very well.
There was a cabinet and TV in the corner, and the room was tastefully decorated.
Kitchen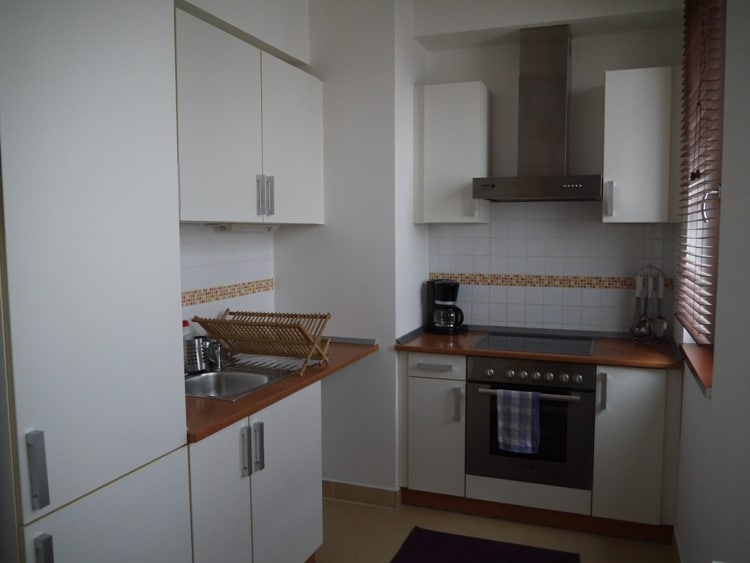 The kitchen was spacious and modern and included everything we needed, including oven and hob, microwave oven, kettle, toaster, dishes, cutlery, etc. There were two windows in the kitchen, so this was also a room that was filled with natural light.
Bedroom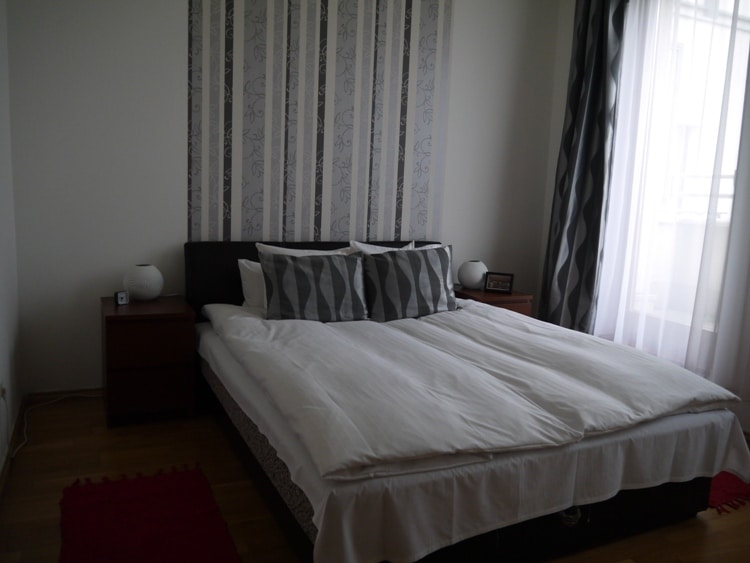 The bedroom was spacious and filled with natural light from the balcony door and window. The bed was large and comfortable.
Hall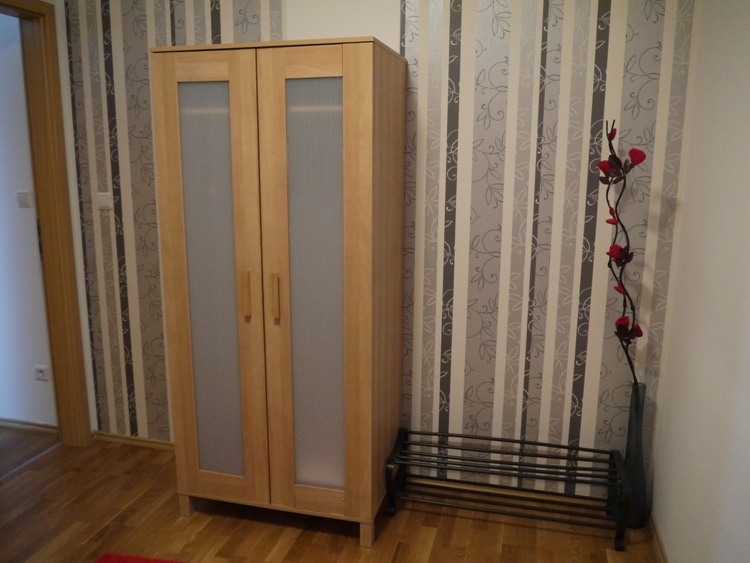 When you enter the apartment there is a fairly large hall, and this is where the wardrobe was located, rather than in the bedroom. This worked well, as it helped make the bedroom feel more spacious and a more relaxing space.
Bathroom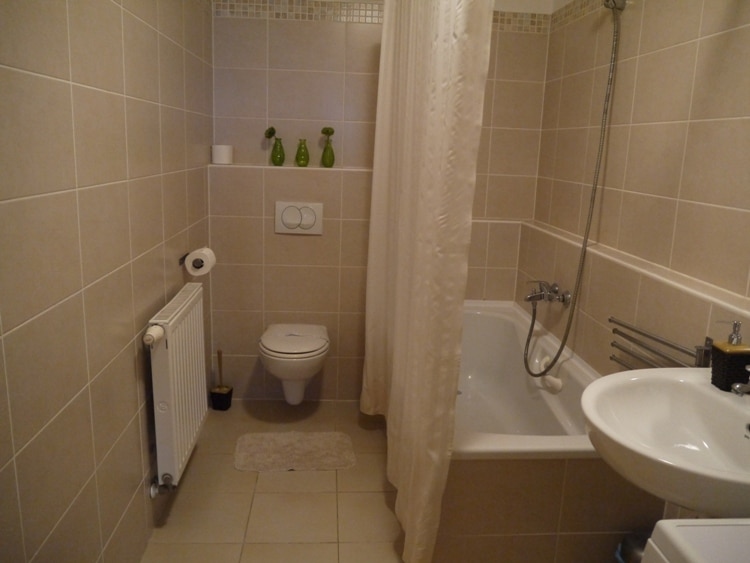 The bathroom was large and long. It had a bath with a shower overhead.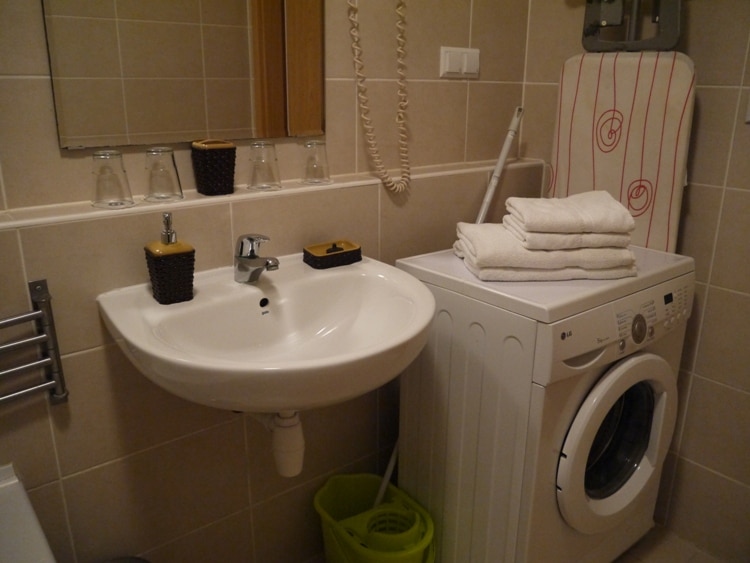 There was a washing machine in the bathroom, so we were very happy about that. Washing your clothes can be one of the hassles of long-term traveling if you spend a lot of time staying in hotels.
Wifi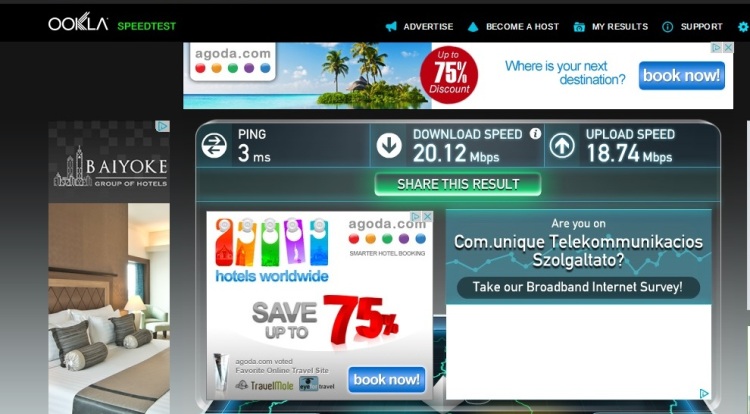 Another thing that we loved about this apartment was the fast and stable internet connection. Speeds were around 20 Mbps download and upload, so similar to what we had at Gozsdu Court Apartments. Wifi in Budapest has been the best we've had in Europe so far. Better than the UK, Paris, Amsterdam, Berlin and Vienna. Even all the cafes have had fast and stable wifi connections.
Location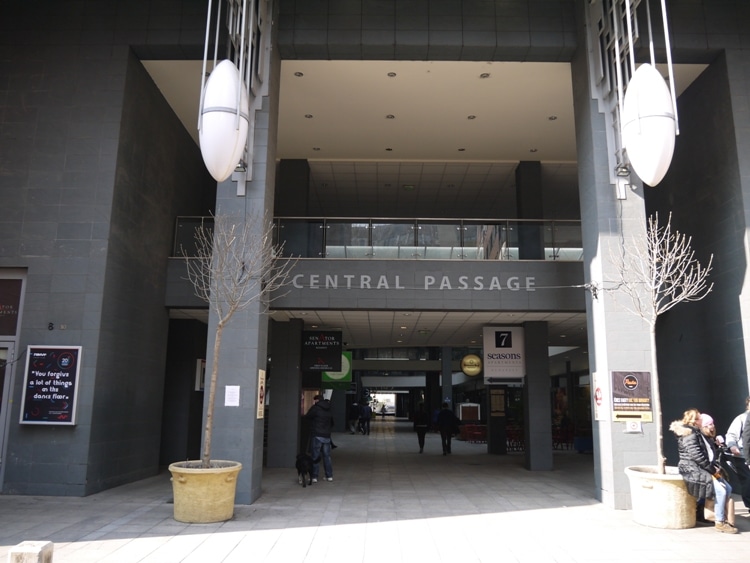 The apartments are located in a newly renovated part of the city. The area is full of restaurants, bars and cafes, and attracts lots of locals as well as visitors to the city. It's only around a 2-minute walk from Deak Ferenc ter Metro station. You can walk to the river and Chain Bridge in around 10 minutes.
How To Get To Senator Apartments From Budapest-Keleti Station
When you get off the train at Budapest-Keleti station you'll need to take the Metro. First of all you'll need some Hungarian Forints (HUF). You can exchange money or use one the ATMs at the station. You then need to buy Metro tickets from the machine at the top of the escalator near the metro entrance. A single ticket costs 350 HUF ($1.25). Take Metro Line 2 and head to Deak Ferenc ter, which is three stops. Take the exit that says Kiraly utca. At the top of the steps turn left into Kiraly utca and walk for around 100 meters. You'll see Central Passage (No. 13) on your left. Walk up the steps on the left to the first floor and you'll see Senator Apartments Reception across to the right.
Hotels In Budapest
Click here to book a stay at Senator Apartments.We paid just $52 a night for our 1-bed apartment here. Along with Gozsdu Court, this is one of the best places we've stayed in Europe and also one of the cheapest. We booked this via Agoda, who have lots of other apartments and hotels in Budapest to choose from.