After 41 days in Cambodia, it was time to move on to Malaysia. For our journey there, we decided to fly with Air Asia, who are a low cost carrier based in SE Asia. Siem Reap Airport is only a 15-minute tuk tuk ride from the center of Siem Reap, and ours cost us a reasonable $5.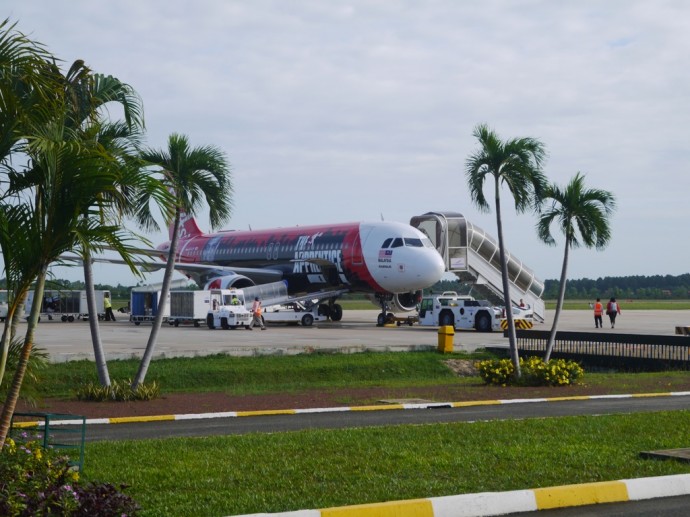 We've flown with Air Asia in the past and are happy with their service, but not so happy with all the add-ons to the ticket price. Our flights cost $143.20 each, and that included $14 each for checked-in baggage, $6 each processing fee (what's that all about?), $3 each to make sure we can sit next to each other (shocking that they charge for this), and $3.20 each for the Skybus from Kuala Lumpur LCCT to KL Sentral. Flight took around two hours.
Kuala Lumpur Immigration
As we don't know how long we'll be staying in Malaysia, we didn't buy any onward flight tickets. We wondered whether this might cause a problem when we arrived, but we weren't asked any questions about our stay at all. We queued for about 10 minutes, and then spent about 30 seconds being stamped in by the immigration officer. Very straightforward. As a UK citizen, I got a 90-day stamp, while Miu, a Thai citizen, got a 30-day stamp. We don't plan to stay longer than 30 days, so all is good.
How To Get From Kuala Lumpur LCCT Airport To Kuala Lumpur City Center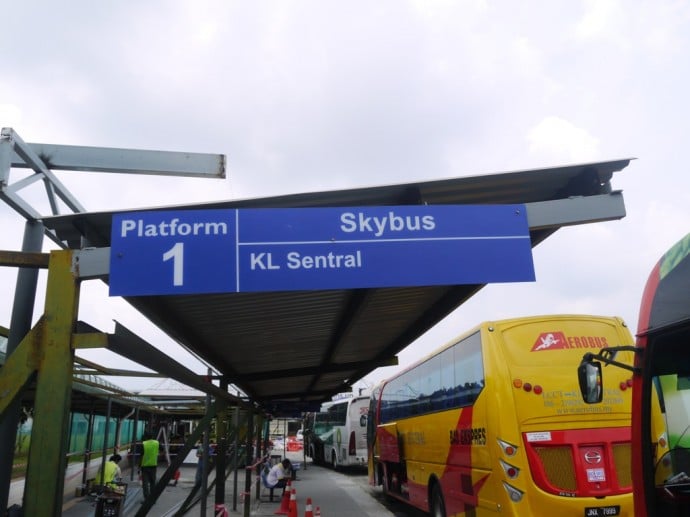 When you get off the plane in Kuala Lumpur LCCT, just follow the signs for the bus stops. From the arrivals area, exit the terminal and turn left. You'll then see a range of shops and cafes. Just walk passed these until you come to a covered walkway, and walk until you come to the bus stops. The Air Asia Skybus is the first bus stop, called Platform 1. We booked our tickets in advance, but you can also pay on the bus.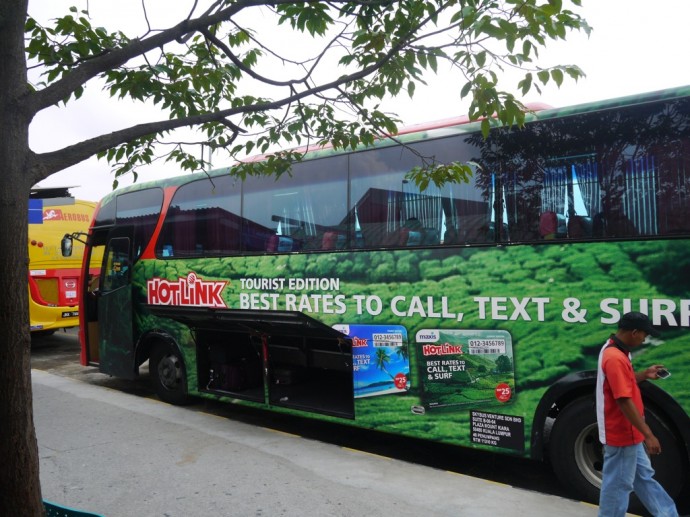 The journey from the airport into Kuala Lumpur takes around an hour, and is pretty uneventful. The bus stops at KL Sentral, and when we arrived there was still a lot of construction going on around that area. From there you'll need to get to your hotel. There were lots of taxi drivers around the area where all the buses stop, so it's easy to get one. But our hotel was only a couple of minutes' walk from Imbi monorail station, so we decided to travel to the hotel by monorail.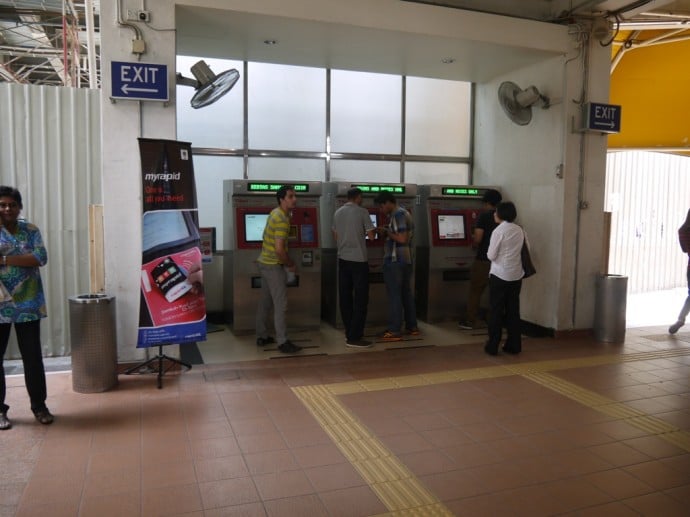 The monorail is easy to use, and pretty cheap. We traveled four stops to Imbi station, and the cost was 1.60 MYR ($0.50) each. You get a small plastic token to use at the barriers, just like in the Bangkok MRT system.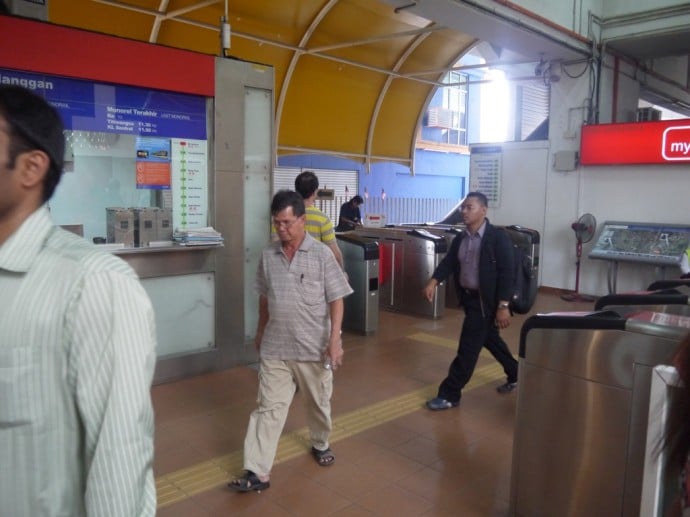 Once we arrived at Imbi, it was just a short walk to our hotel – Cube Hotel Bukit Bintang. This is the smallest hotel room we've ever stayed at.
The journey from Siem Reap to Kuala Lumpur was very straightforward, and pretty unexciting.
Video Of Journey From KL LCCT To KL Sentral
Video Of Siem Reap Airport
Hotels In Kuala Lumpur
To find a hotel in Kuala Lumpur, click on the Agoda link below.