Pakbeng is a small town of around 300 families, so there isn't much there apart from guesthouses and restaurants. It does, however, have a small and pretty interesting market near the end of the town. As well as the usual fruit and vegetables, you'll find some more unusual produce for sale – snakes, frogs and buffalo skin. Click here to book a hotel in Pakbeng.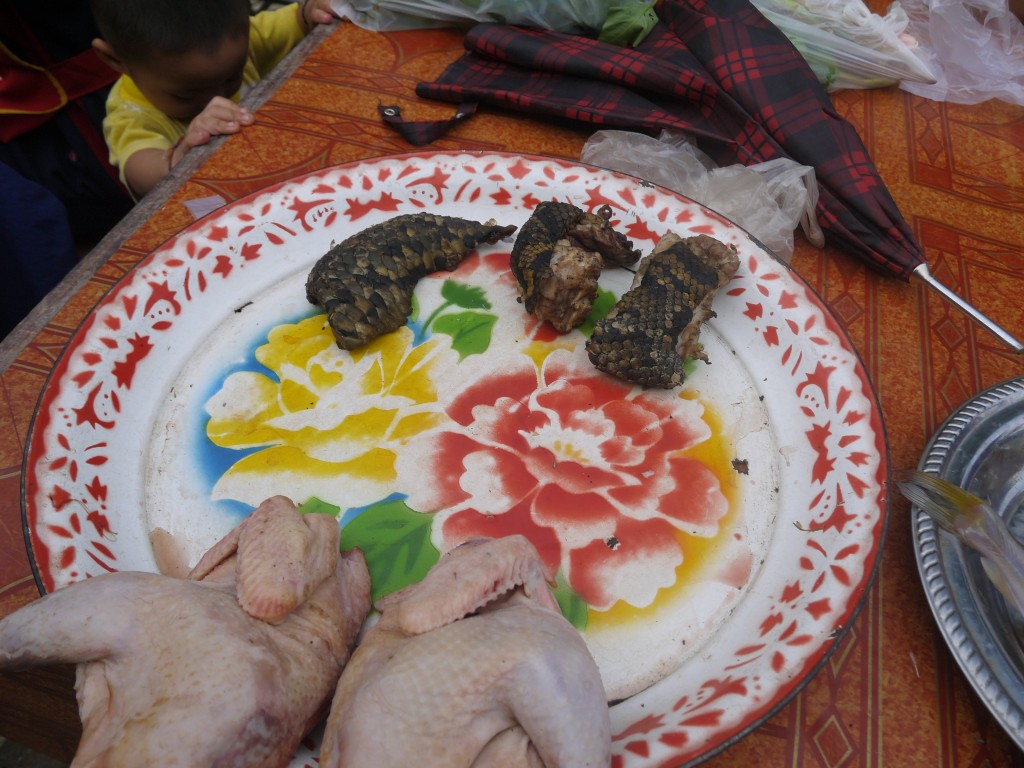 What I like about the food in this market is that it is all fresh, local food. The snakes and frogs are caught in the nearby hills.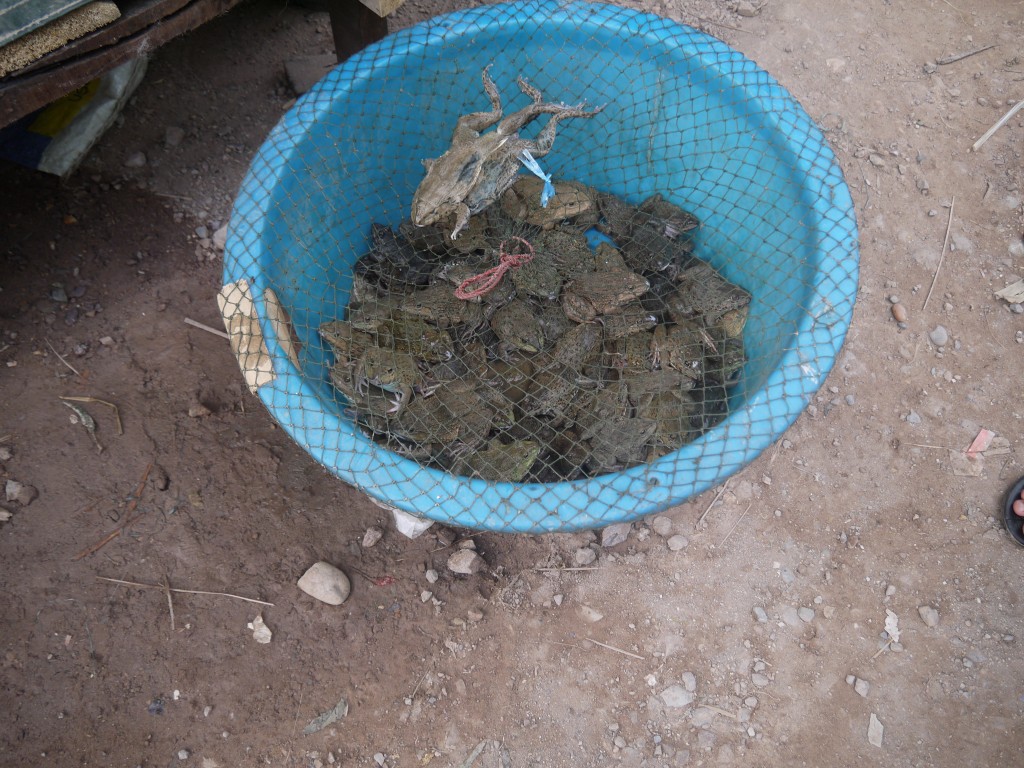 Another thing that I've never seen for sale is buffalo skin. This was also available at the market.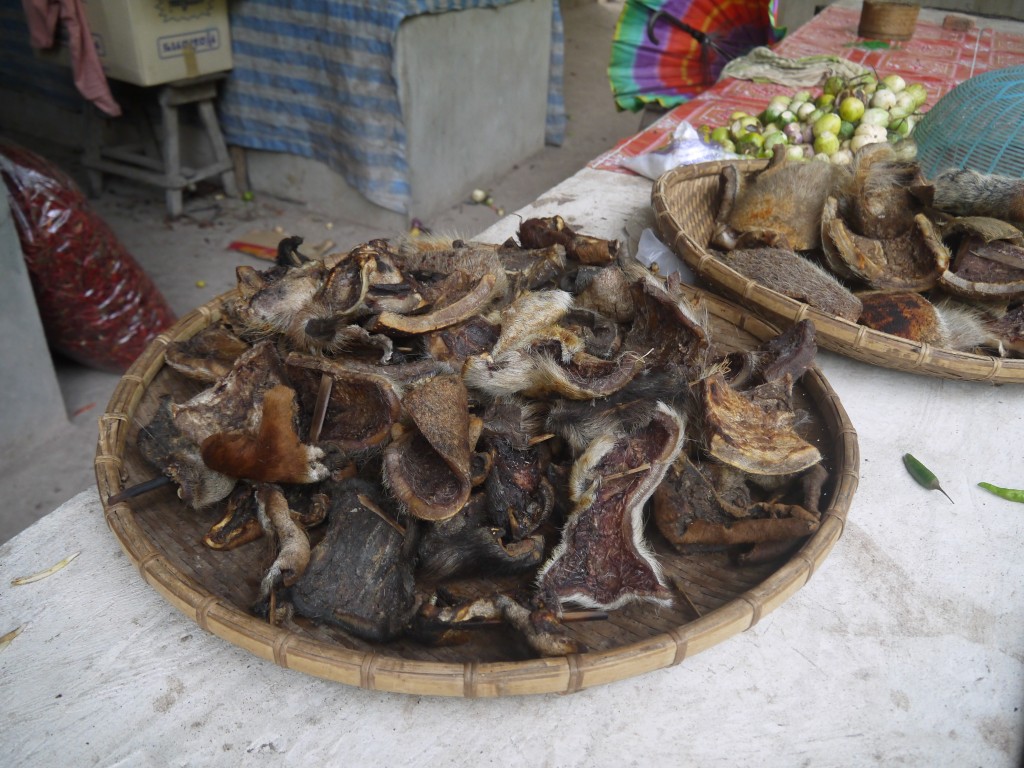 We didn't try any of the above foods, but we did try bamboo shoots. We had a delicious bamboo and mushroom soup at a restaurant in the town. Here's a girl selling bamboo in the market. Bamboo tastes like a cross between asparagus and artichoke.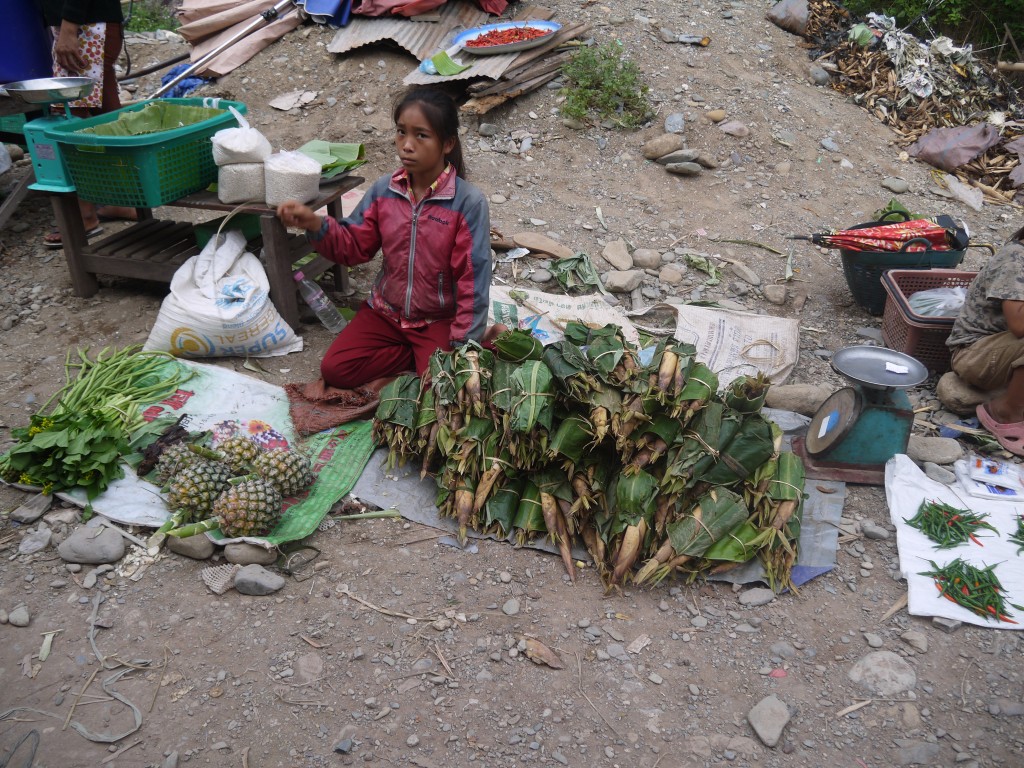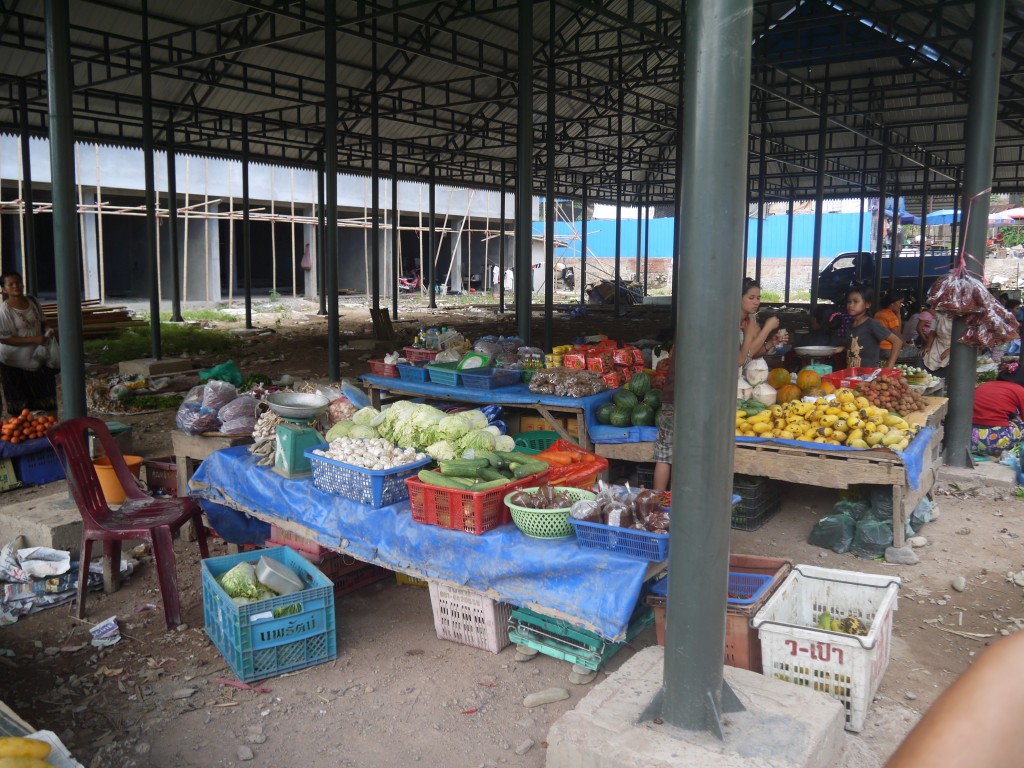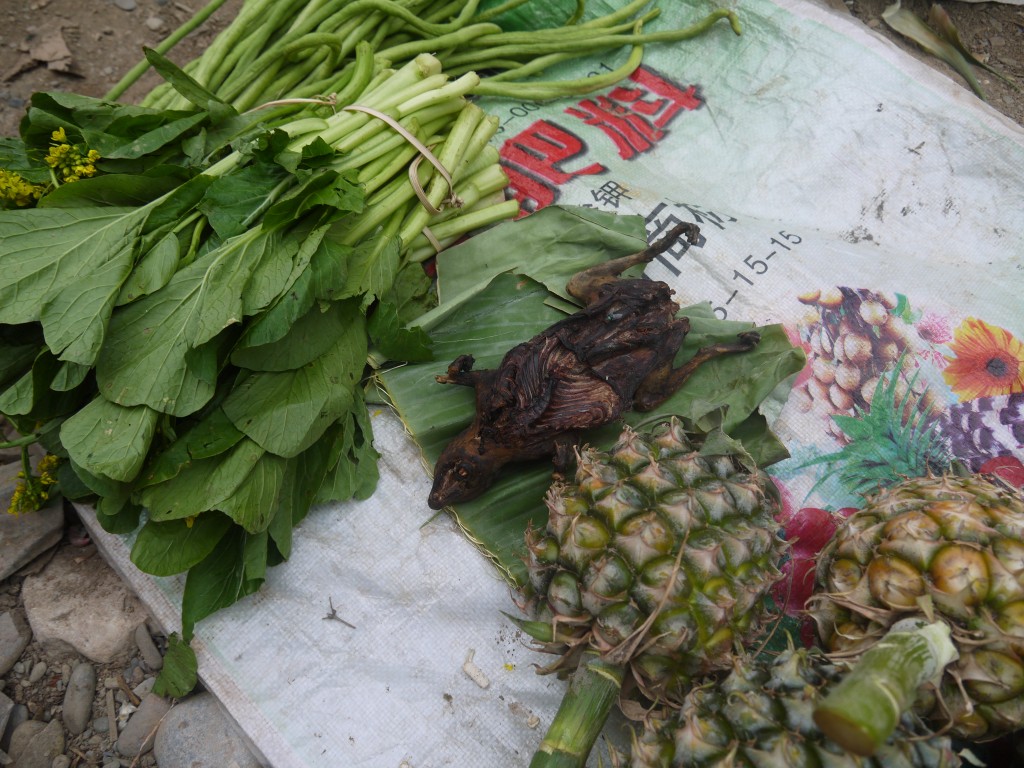 If you take a slow boat along the Mekong, I'd suggest you check out this interesting market. There are also some great restaurants in town as well.
Hotels In Pakbeng