Stari Most is a bridge in Mostar that crosses the river Neretva. The bridge stood for 427 years, until it was destroyed on 9th November 1993 by Croat forces during the Croat-Bosniak war that devastated the city. The bridge has since been rebuilt.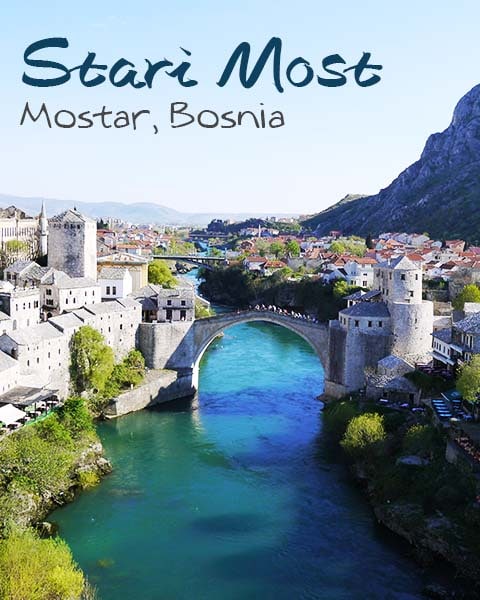 Help us to spread the travel vibe by pinning the above image to pinterest. Thanka.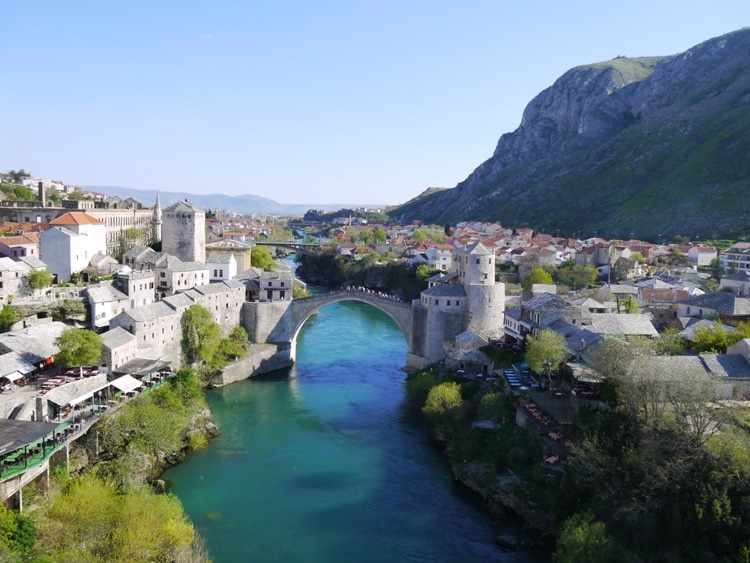 This is my favorite view of the bridge, looking down from the minaret of Koski Mehmed Pasha Mosque.
This is the view from the back of the same mosque. Most of the buildings in this area have been restored after being destroyed during the war.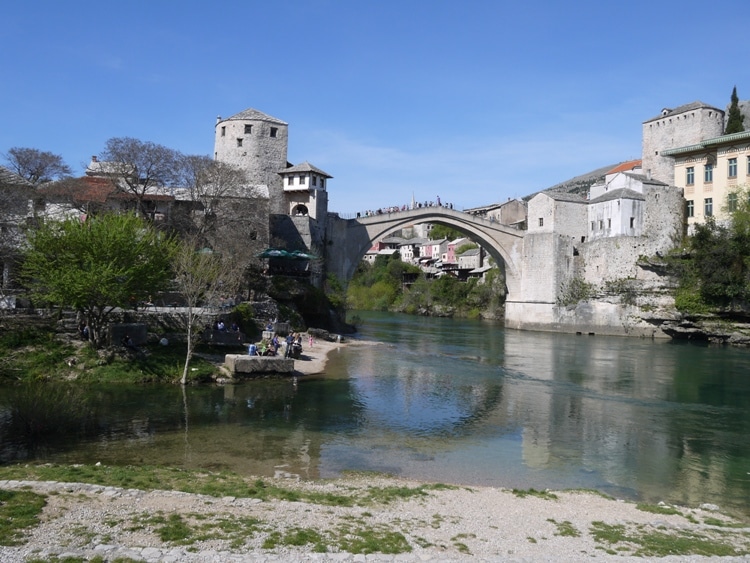 This photo was taken from the other side of the bridge. This is a popular area for locals to hang out. You'll always see people gathered on these banks, eating, drinking and generally having a fun time.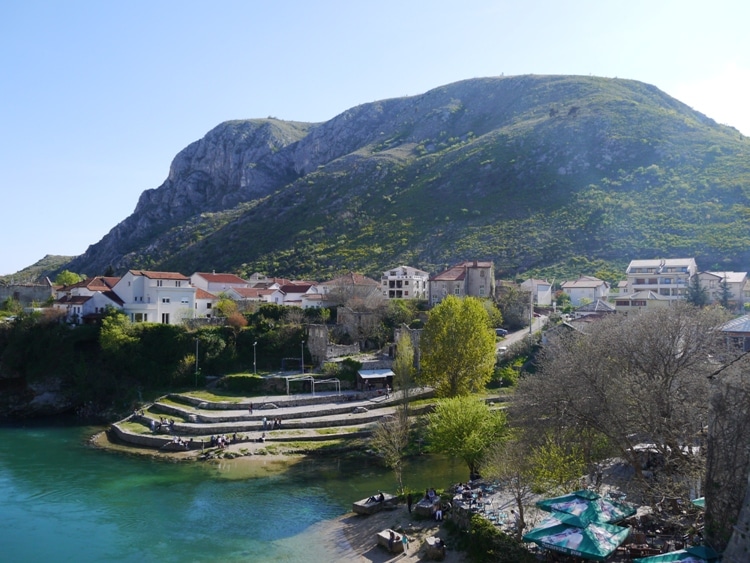 This is looking back down onto the bank where the previous photo was taken from. In the center of the photo above you can see our hotel – the one with the four dark windows.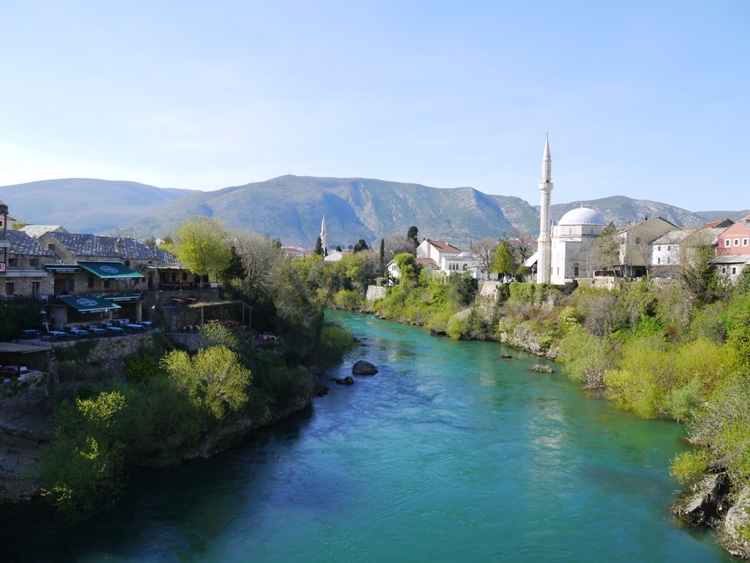 In the image above you can see Koski Mehmed Pasha Mosque. We walked to the top of the minaret to take some photos and videos of the bridge and the town. The view from the top is magnificent.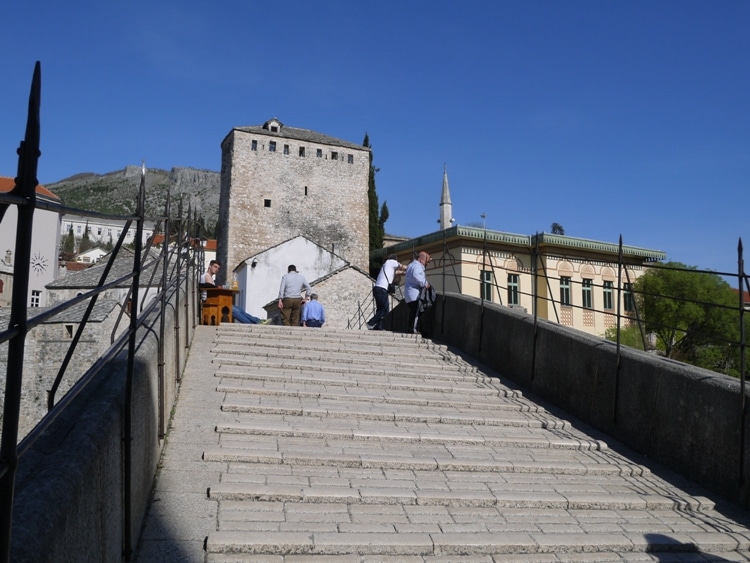 The bridge is fairly steep and can be a bit slippery. It's an unusual design and a nightmare to cross with luggage.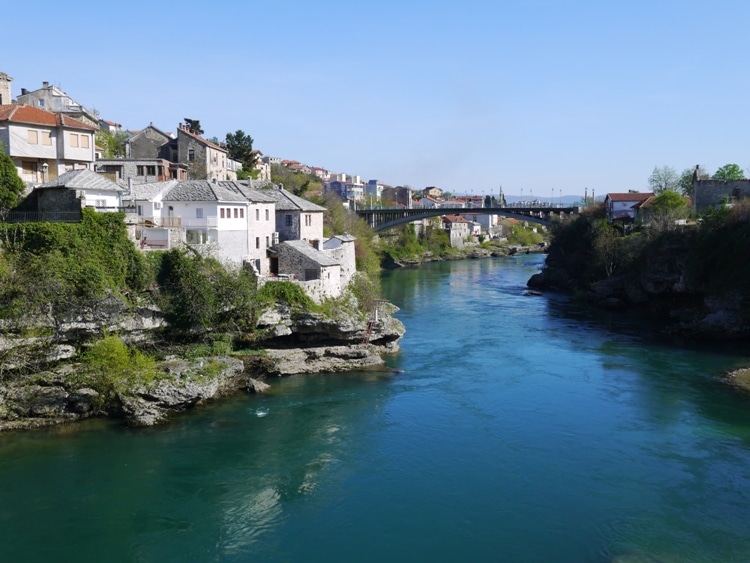 This is the view from the bridge looking downstream.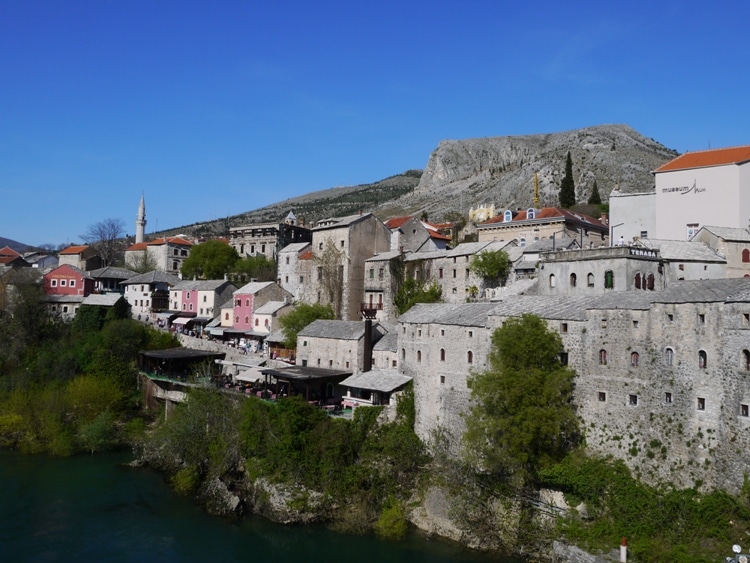 There is a market area on both sides of the bridge, with  beautiful cobbled streets. Walk further along and you'll come to lots of great cafes. This is where all the locals seem to hang out, and was our favorite part of town.
Videos Of Stari Most
The above video was shot from the minaret of Koski Mehmed Pasha Mosque.
The video above shows footage of the bridge collapsing – a very sad sight.
Where To Stay In Mostar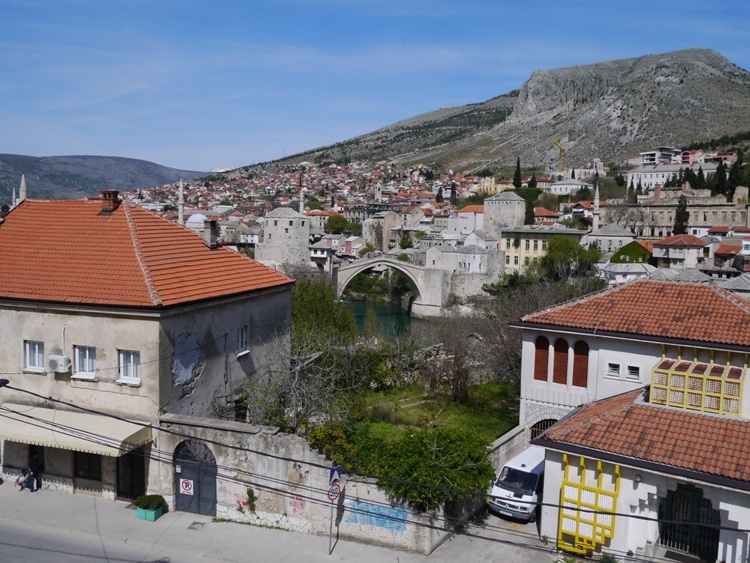 We only stayed in Mostar for one night, but had a room with a terrace at Villa Anri that looked out onto Stari Most, the famous bridge. We'd highly recommend getting a room at this excellent guesthouse. For other hotels, guest houses and apartments in Mostar, check out the great offers at Agoda Mostar.