We've now finished our travels around SE Asia and after spending a few months in Bangkok we're planning to head for Europe, with our first stop being London, which is where I lived for 20 years. So I know London very well and am already looking forward to showing Miu around my favorite places. Click here to find some great London hotels at great prices.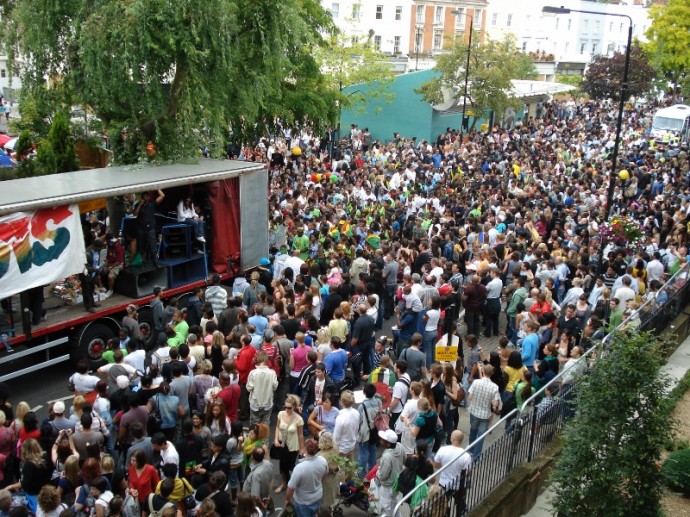 So this got me thinking about where to stay and what to see. One of my favorite memories of my time in London is the annual Notting Hill Carnival. This world famous event attracts over a million people during the August bank holiday weekend every year. Above is the view from my condo overlooking Westbourne Grove. As you can see, the crowds are massive.
Now I'm torn between visiting early next year or waiting until later in the year so that we can get to see Carnival. But after almost four years living in SE Asia I've also missed winter, which is one of my favorite times of year, especially if it snows. So I had a look through my photos, and found this winter shot that shows the same area as the carnival shot, but on a cold winter's night.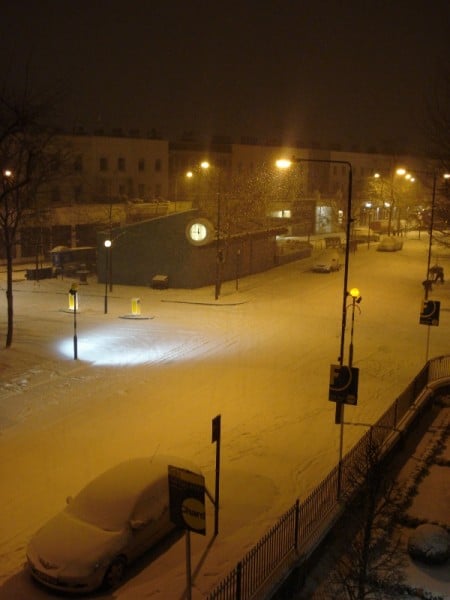 If it was guaranteed to snow, I think I'd definitely opt for visiting London in winter. But maybe I've been away for so long that I've forgotten how cold and miserable it can get during winter time in the UK, especially on those days that are near freezing and the rain never seems to stop.
As well as the decision of what time of year to visit, we also need to decide which area of London we'll stay in. This decision is easy for me, as Notting Hill is by far my favorite area. The problem is that we will be traveling on a budget and Notting Hill can be pretty expensive. But for my visit visit to the UK in four years I think it might be worth splashing out a little, if even for the first few days.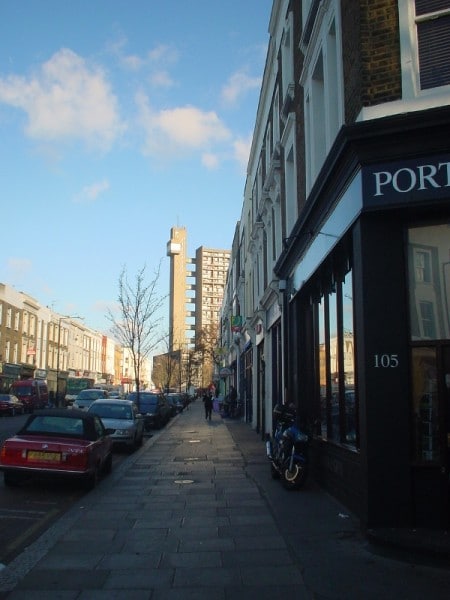 Trellick Tower, above, is one of my favorite buildings in the Notting Hill area.
I've always lived in this area but never stayed in a hotel there, and never taken much notice of what's available. So I've no real idea where to stay. It would also be a good idea to stay in a few different neighborhoods, as that will make it a little easier to explore more of the capital. So in preparation for this we've started to check out some London hotels so that we can come up with a short-list of places to stay. In some ways this planning stage is almost as exciting as the traveling and arriving. Knowing where you're headed and looking forward to arriving really gives you something to look forward to.

Hotels In London
London has some of the best hotels in the world with prices to suit all budgets. Click here to find some great London hotels at great prices.