We stayed at a 1-bed apartment of Sunshine Apartments in Zadar for two nights and were very happy with the location. It's in the old town area, so easy to get around on foot. The fresh market is about 100 meters away, so that was very handy for us. It's also only around 20 meters to the town square, where many people gather for their morning coffee.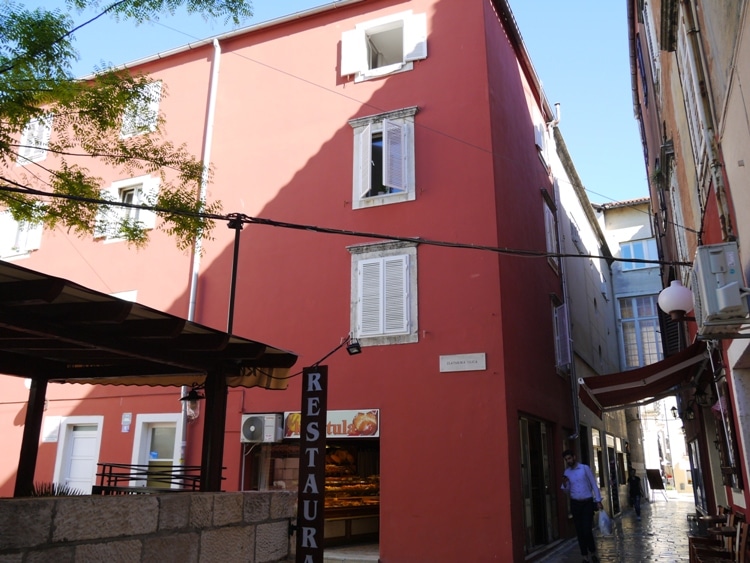 Our apartment was on the top floor of the above building, with the entrance being the door to the left of the bakery. There is a stone, spiral staircase, so this might not be suitable for you unless you can carry your own suitcases up to the apartment. If you walk down the alleyway you'll come to the town square a few meters away. This is a great place to get your morning coffee. Walk to the left and you'll come to the fresh market, where at least a few stalls are open all day. The fruit, vegetables and nuts were very fresh and pretty reasonably priced.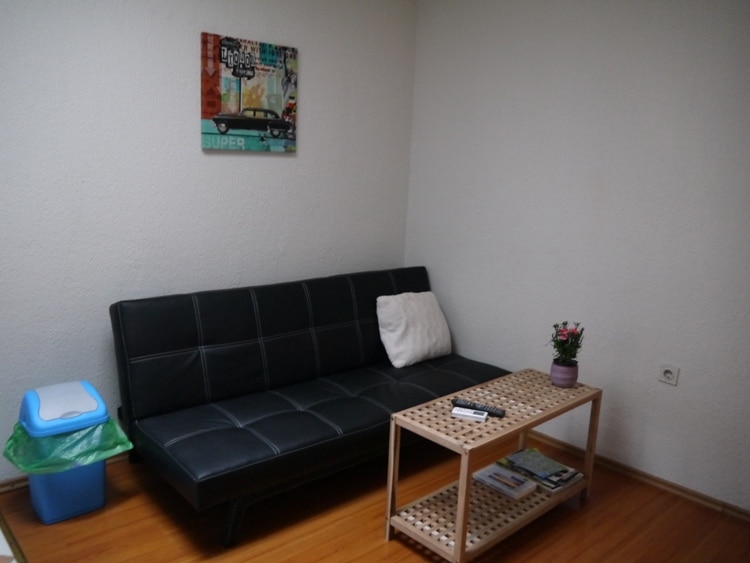 The living room was a good size and included a 3-4 seat sofa, coffee table, dining table with two chairs and desk with two chairs. There was a large skylight, so the room was very bright.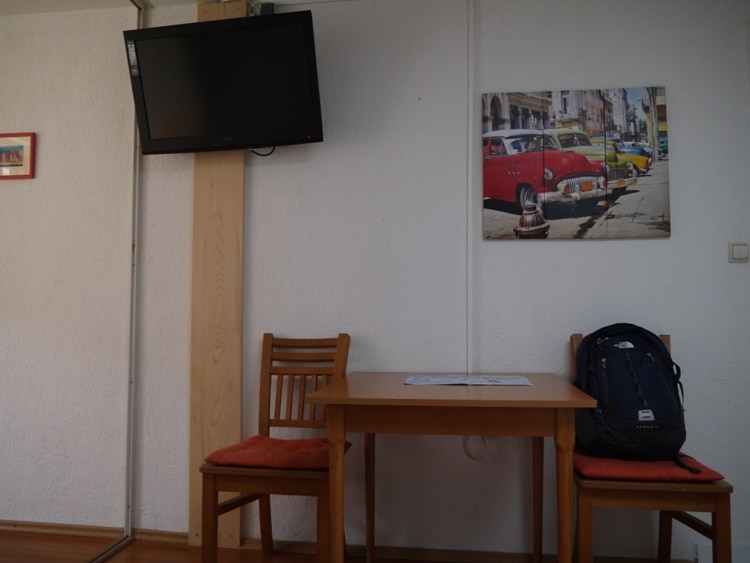 There was some colorful artwork on the walls which helped make the room look bright and inviting.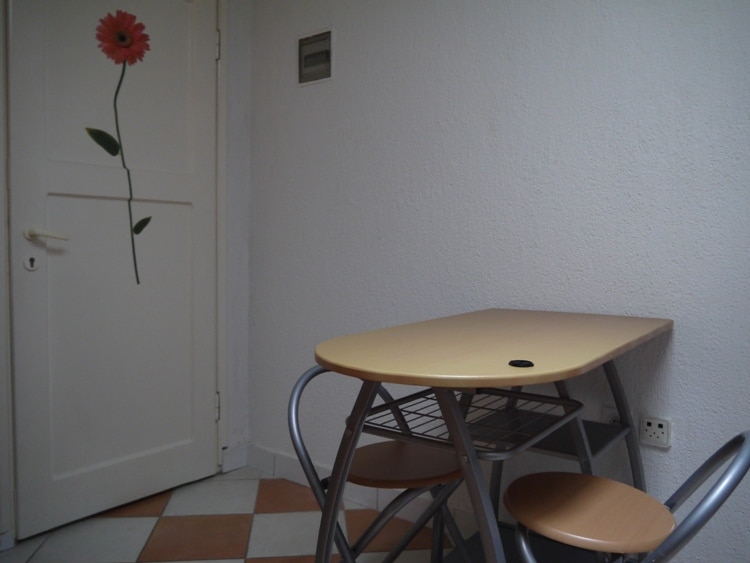 The kitchen area was between the living room and bathroom, which was the opposite end from the bedroom.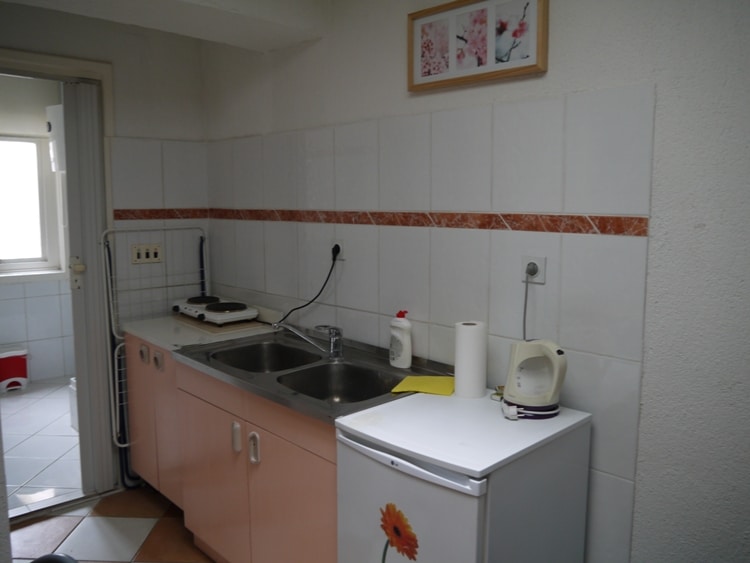 The kitchen had a fridge, 2-ring electric hob, kettle, pots and pans, dishes and cutlery. However, no tea towel was provided!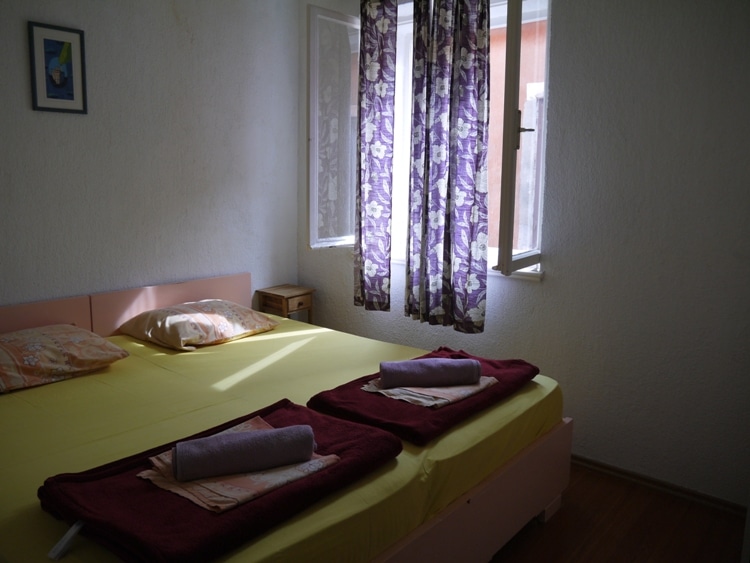 The bedroom had two single beds pushed together, and not a double bed that we were expecting. There was a wardrobe in the corner and a window facing the street. This let in lots of light during the day, but the shutters kept the light out at night.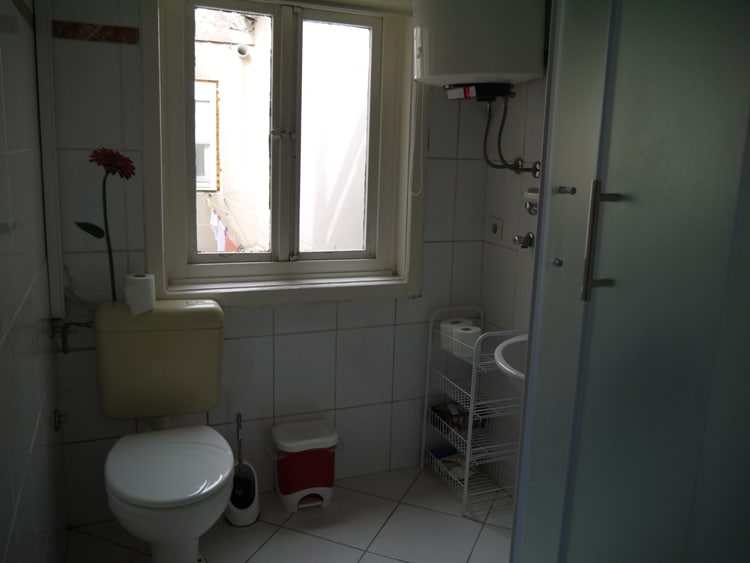 The bathroom looked out onto a central area where the adjoining apartments were. The shower worked but the water flow was a little weak because the shower head needed to be cleaned or replaced. Also, there wasn't a hook for the shower, so you had to hold it in your hand while showering, which was a little annoying. Only two large and two small towels were provided.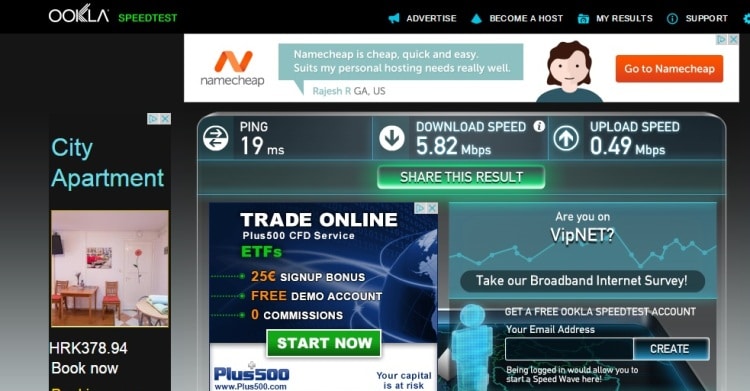 The internet worked well, with speeds similar to all other places we've stayed in Croatia. When tested it was 5.82 Mbps download and 0.49 Mbps upload.
How To Book Sunshine Apartments
Click here to book Sunshine Apartments Zadar. For other great apartments and hotels in Zadar, head over to Agoda Zadar.