After a few days in Swansea we decided to head for the spa town of Bath, which is designated as a World Heritage City. I've visited Bath many times and it's one of my favorite towns in the UK. One of the main attractions are the Roman Baths, so we'll be checking that out over the next few days, as well as meeting up with some friends. For this part of our journey we traveled by train. We got the First Great Western from London to Swansea last week and got the same train back as far as Cardiff Central, where we changed trains to get to Bath.
Swansea To Cardiff Central
The first leg of the journey from Swansea to Cardiff Central was basically the same as the London to Swansea journey, so have a read of that post to see what the train is like.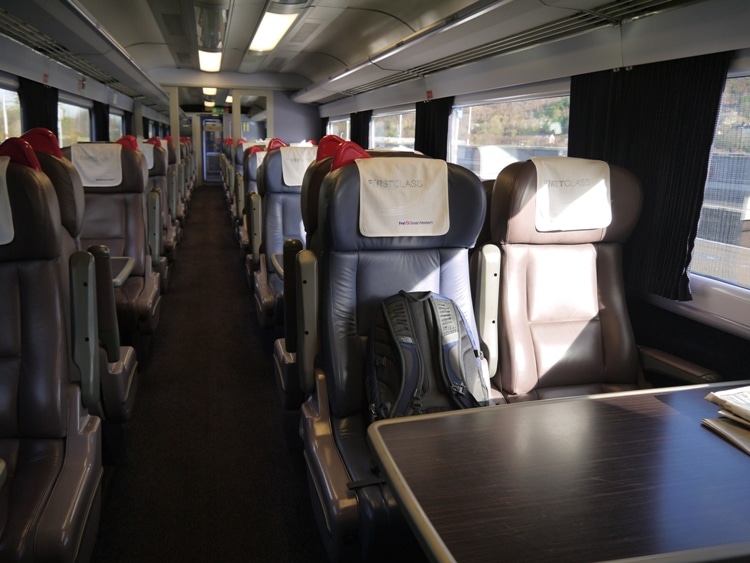 Everything about this journey was the same apart from the fact that there wasn't a buffet trolley, as that didn't start until Cardiff Central, which is where we got off. But you could still get free tea and coffee from the buffet car, and there was an area set aside where you could help yourself to biscuits, crisps and water.
Cardiff Central To Bath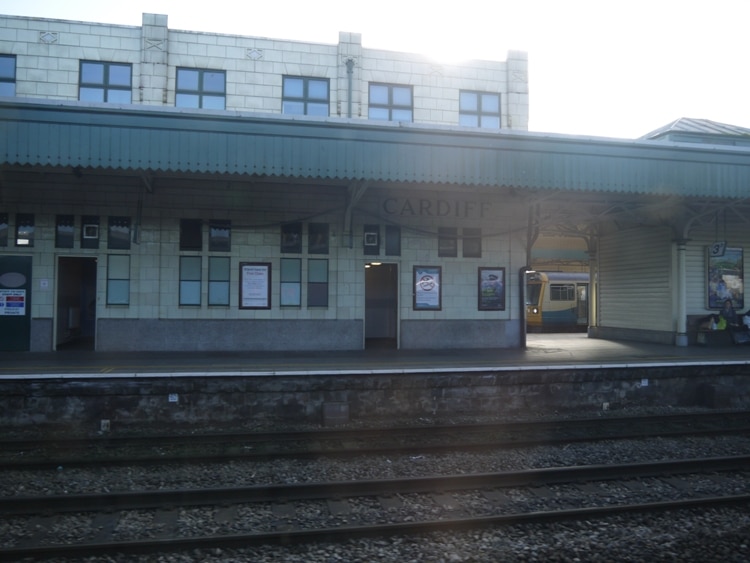 We only had to wait a few minutes between trains and didn't have to walk far either. Our train from Swansea arrived at platform 1 and our train to Bath left from platform 2.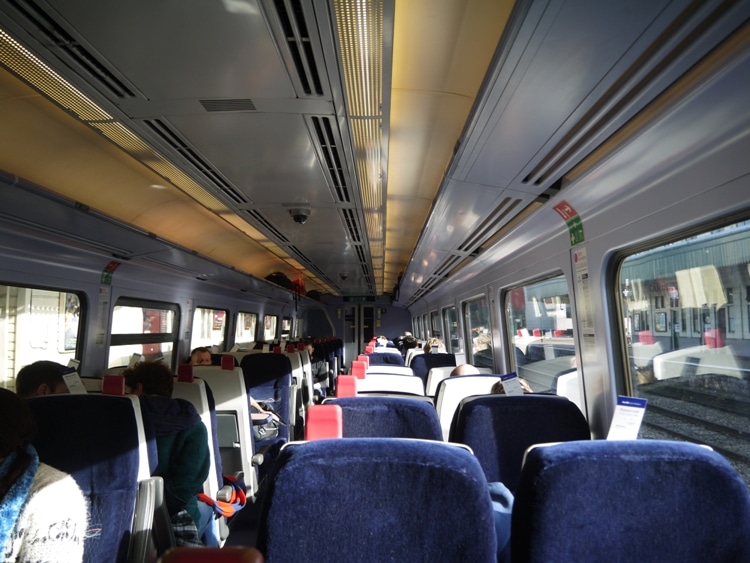 The train to Bath didn't have any First Class carriages, so the photo above is from a Standard Class carriage. It was very comfortable and there was plenty of space at the luggage rack.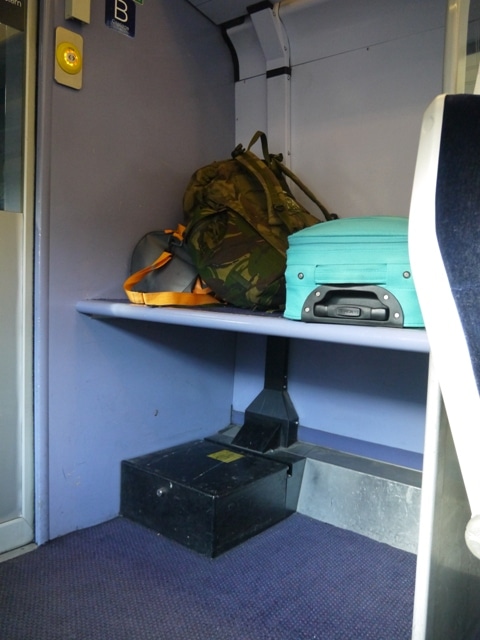 The journey to Bath was around an hour long, as was the journey from Swansea to Cardiff. Total journey time was just over two hours and both trains left and arrived on time. It makes a real change from the trains in Thailand which are always late, sometimes by hours.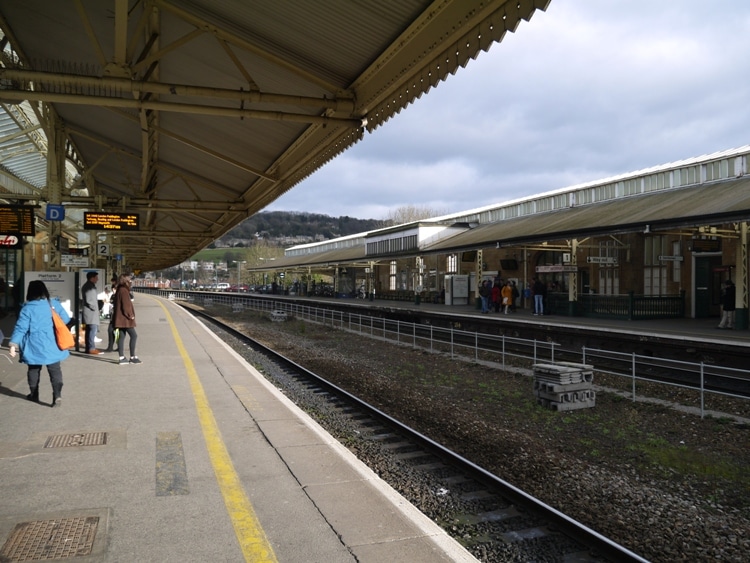 There is a taxi rank right outside Bath Spa station. A taxi to our hotel in George Street cost £7.
Map
Where To Buy Your Train Tickets
Your can buy your train tickets for this journey from the First Great Western website. In the UK ticket prices tend to be cheaper in advance, so book your journey as early as possible to get the best price. You can also buy tickets at the station if you prefer.
Hotels In Bath
If you're planning to visit Bath, there are some great hotels, including the excellent Queensberry Hotel. This is located very close to the center of town, so it's easy to walk to all the local attractions. It's only a few minutes by taxi from the train station, and also possible to walk if you don't have too much luggage. For other hotels in Bath, check out Agoda Bath.