Teochew Chinese Cemetery (also spelled Tae Chio) is a little off the beaten track and not something that most visitors to Bangkok would come across. Even 99% of Bangkokians don't know that this cemetery exists, and that includes people that live only a couple of kilometers away.
But finding this cemetery is one of the reasons I love Bangkok. Go out for a walk away from the main areas and you'll always come across something interesting, quirky or just plain weird.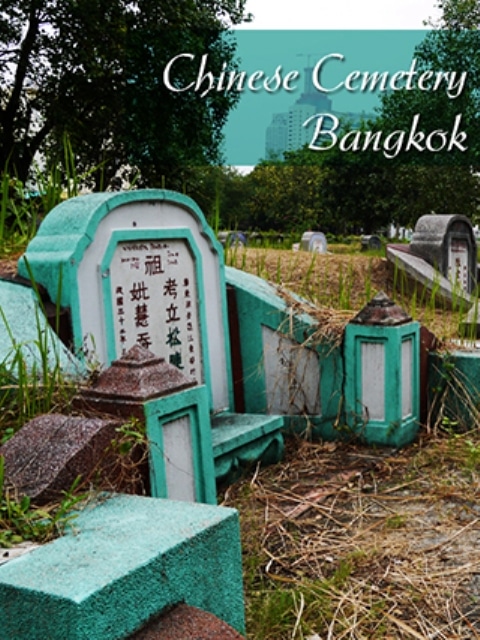 In fact, I have a post about the weird things we've found in Bangkok. This temple is only a few minutes' walk from Surasak BTS (skytrain) station.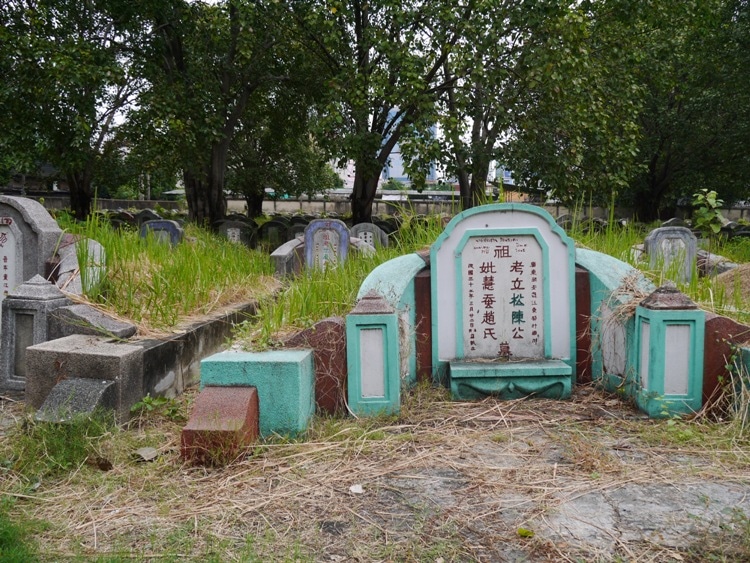 In western countries cemeteries are usually bleak places where no other activity takes place, but that's not so in Thailand. Teochew Cemetery also doubles up as a park, fitness center and general hang-out place for locals. It's usually full of life.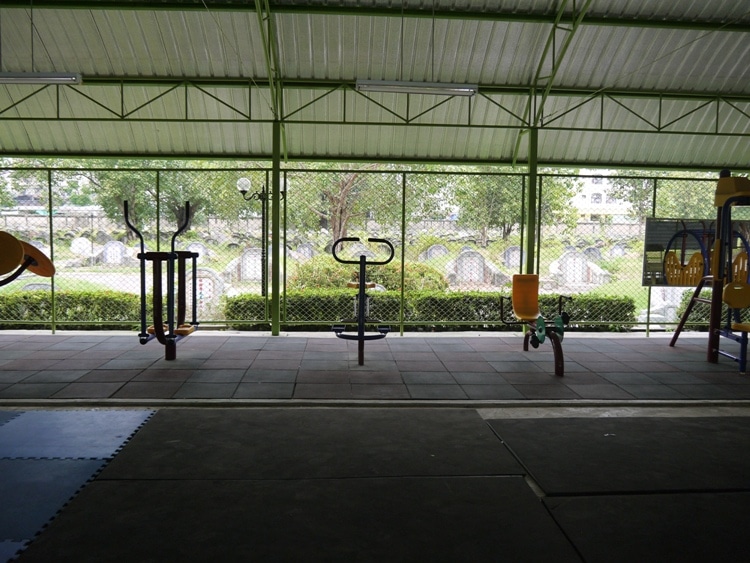 Everyone loves a fitness center with a great view, and the views don't get much better than this. Just imagine yourself getting fit while looking out on hundreds of Chinese graves.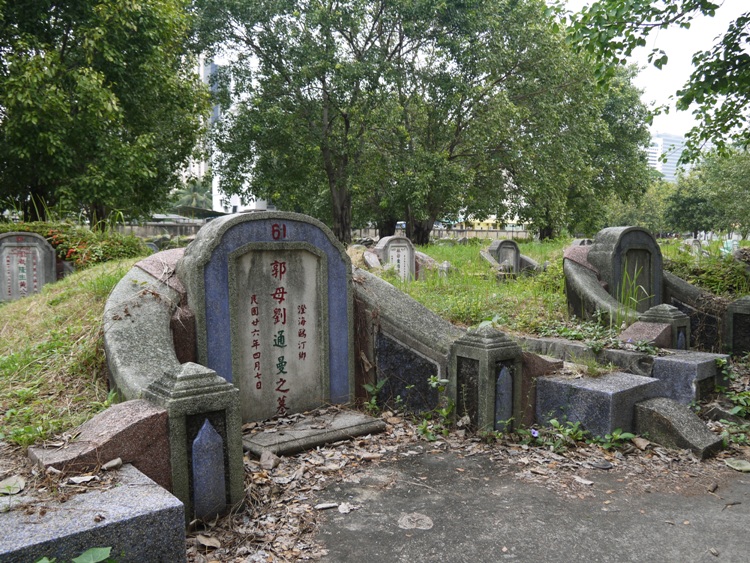 The graves at the cemetery are consecutively numbered, so it's easy to find a particular grave. No. 61 is one of the better maintained graves at the cemetery.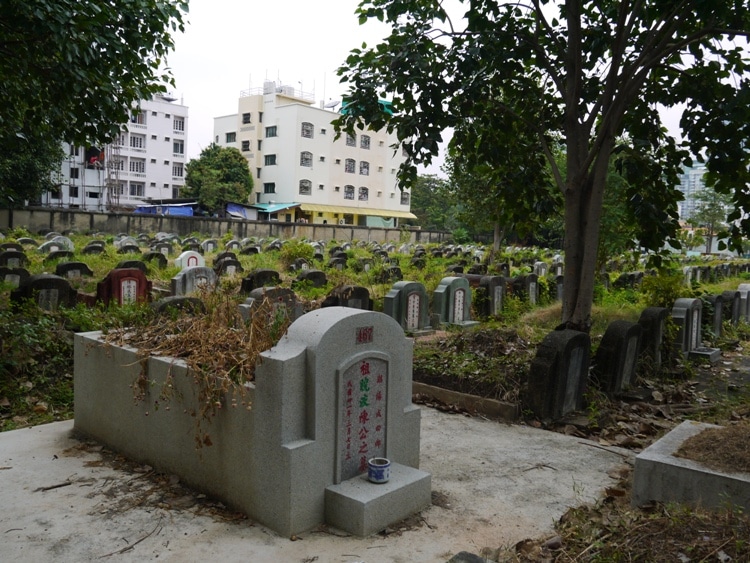 Almost every grave is identical, but there are a few that stand out, such as the one above. The local shophouses and condos are built right up to the edge of the cemetery, so many locals can see the cemetery from their homes.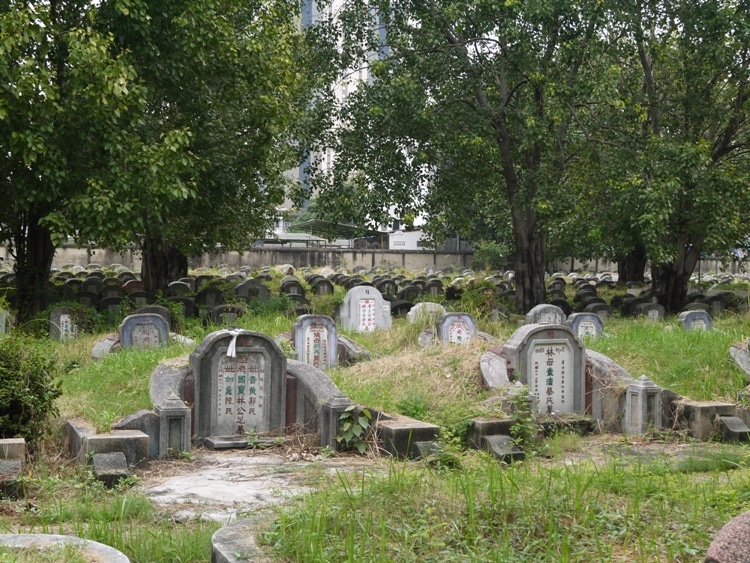 One thing I like about this place is that it's not overrun by tourists, like so much of Bangkok. Come here and you'll be in a completely local area of Bangkok. You'll really feel the difference. It's a world away from areas like Sukhumvit and Khao San Road.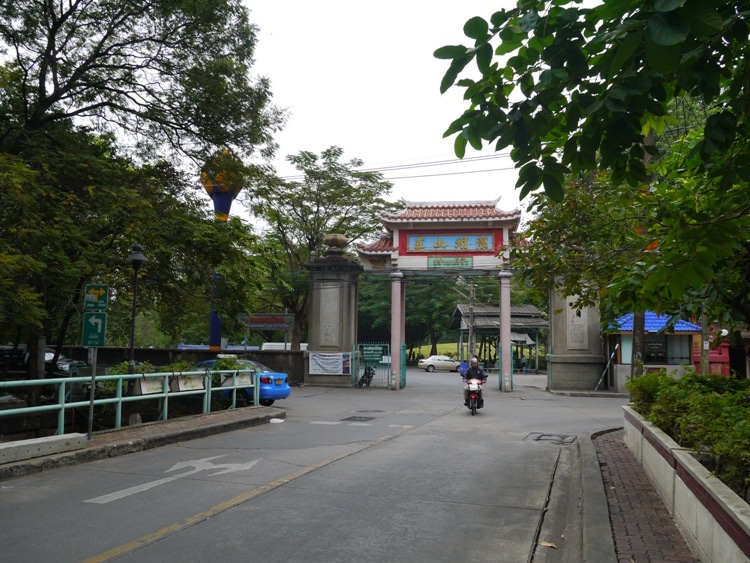 The locals know this place as Pa Cha Wat Don, which means the graveyards of Don Temple. The cemetery was first opened around 1900 by the Teochew Association of Thailand and was used as a burial ground for Chinese immigrants. Many locals think that the graveyard is haunted by these immigrants.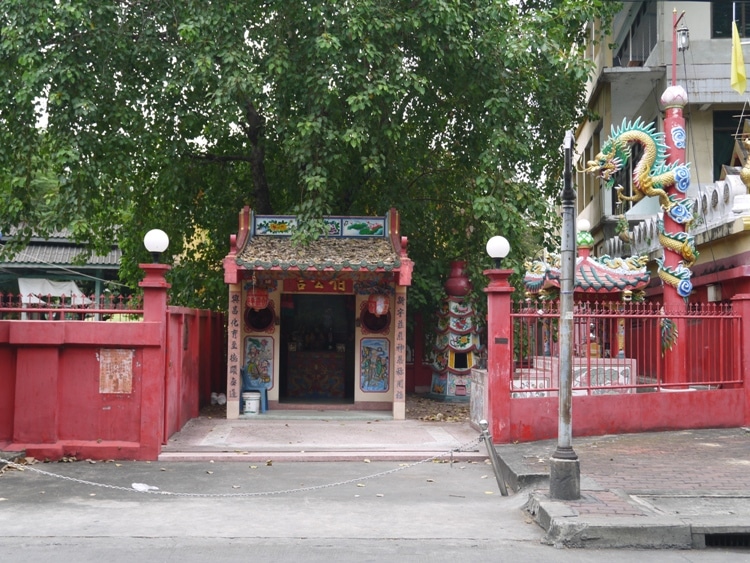 Teochew is used to describe Chinese people from the Guangdong province who speak the Teochew dialect. Many of these people left China and settled in various Southeast Asian countries.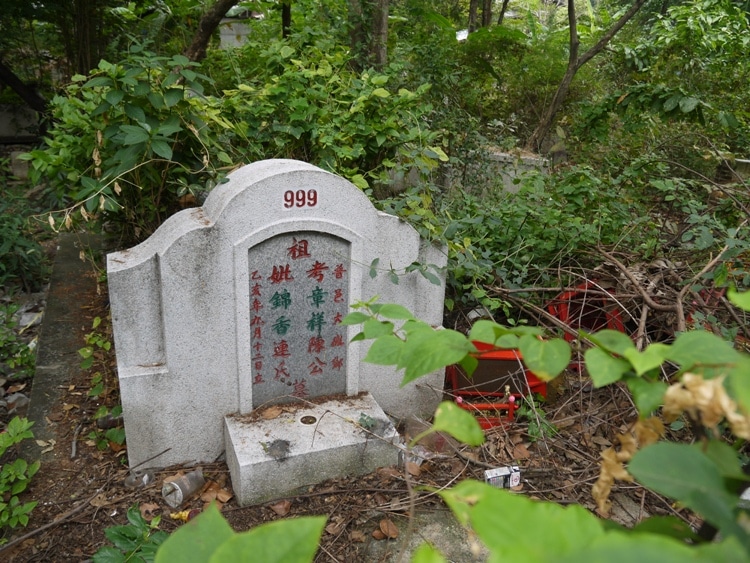 The main cemetery was cleaned up in 1996, although it's still very rough around the edges. But opposite the main entrance there are some other graves that have mostly been taken over by a combination of nature and people dumping their trash.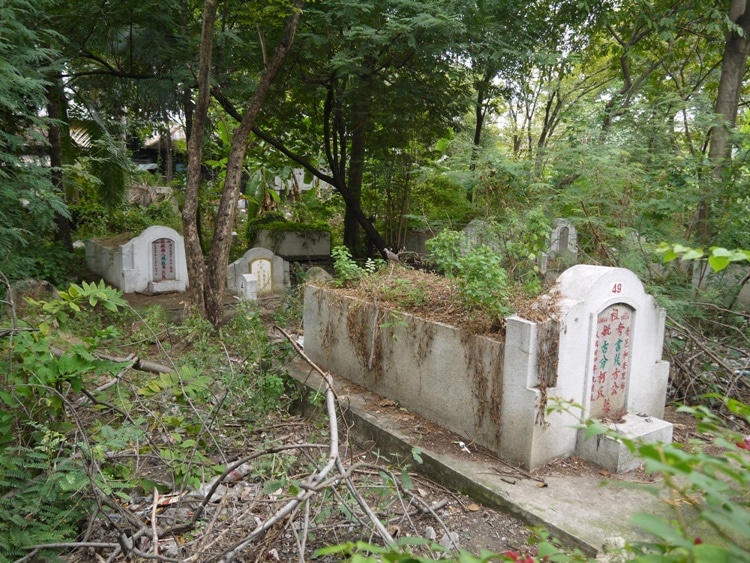 If you like quirky attractions that are off the beaten track, then I think this cemetery would be a great place to visit.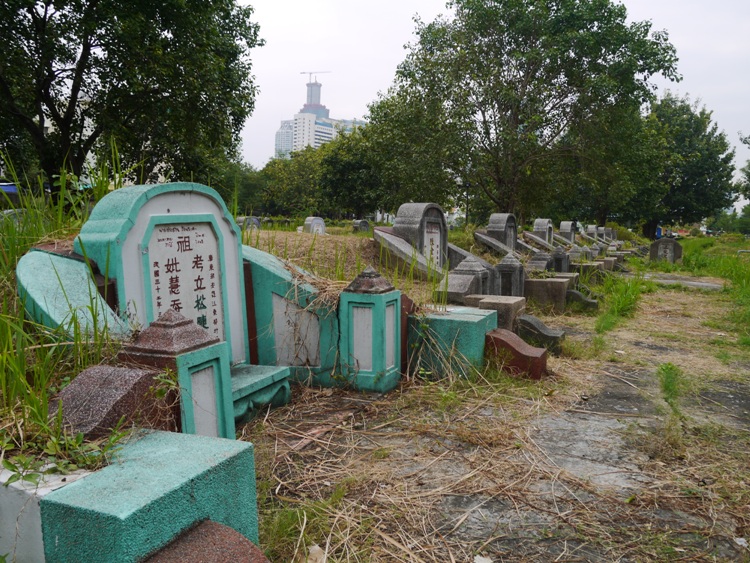 How To Get To Teochew Chinese Cemetery
While this cemetery is well hidden, it's actually only a 10-15 minute walk from Surasak BTS. Take exit 2 and walk ahead until you come to the main intersection, and then turn left into Soi 17. Keep left and you'll head into Soi Charoen Rat 1. Keep walking right to the end and the road makes a 90-degree turn to the left. Keep walking and take the next right (near the motorbike taxi stand). The cemetery is 100-200 meters further ahead on your left. Note that is is shown on Google maps as Tae Chio.
Hotels Nearby
There are quite a few hotels around this area. Next to Surasak station there is the Eastin Grand Hotel, which has a walkway directly from the station into the hotel, and also the fairly new Mode Sathorn Hotel. A short walk away on Silom Road there is the popular Holiday Inn.