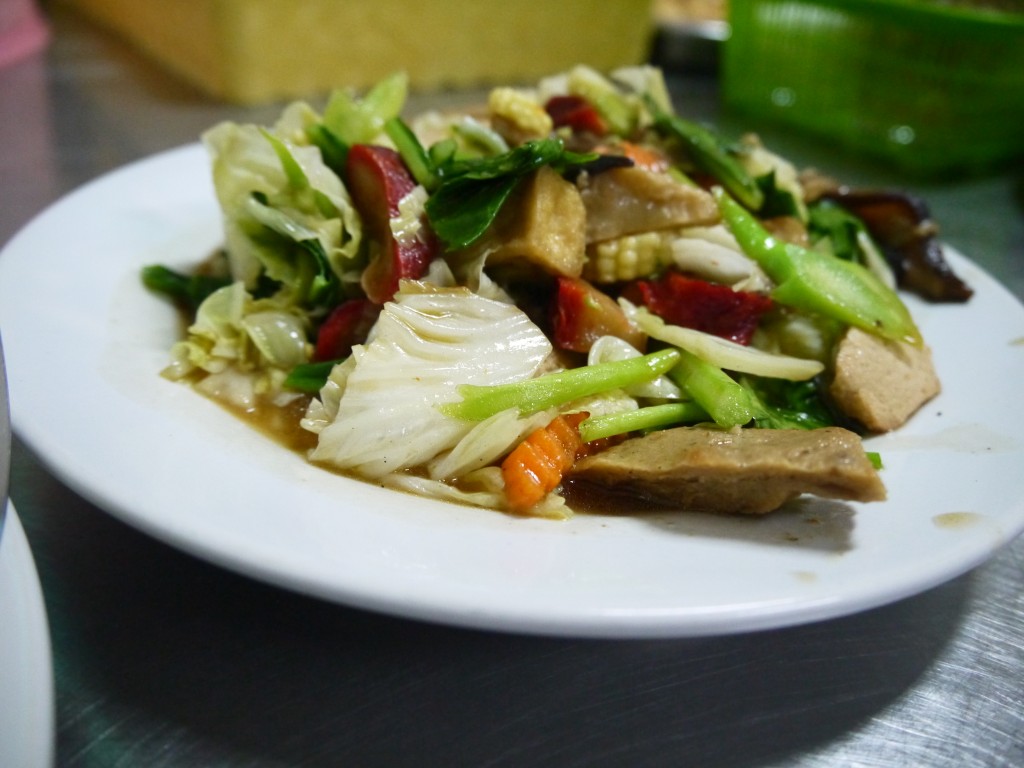 Considering that Chinatown is the center of the Annual Vegetarian Festival in Bangkok, it is somewhat surprising that it doesn't have many vegetarian restaurants. But we managed to find a small, but very popular, veggie shophouse down a small alleyway.
The place was packed with local people, which is always a good sign, and the quality of the food was top class. Many shophouse restaurants in Bangkok pre-cook the food, and it is often not very warm, or has been overcooked. So it's always nice to discover a place where they cook the food to order. In this case they cooked the food at the front of the restaurant, in full view of the diners. So as well as having a very tasty lunch, we also got to see our food being cooked.
How To Find Thanon Mangton Vegetarian Shophouse Restaurant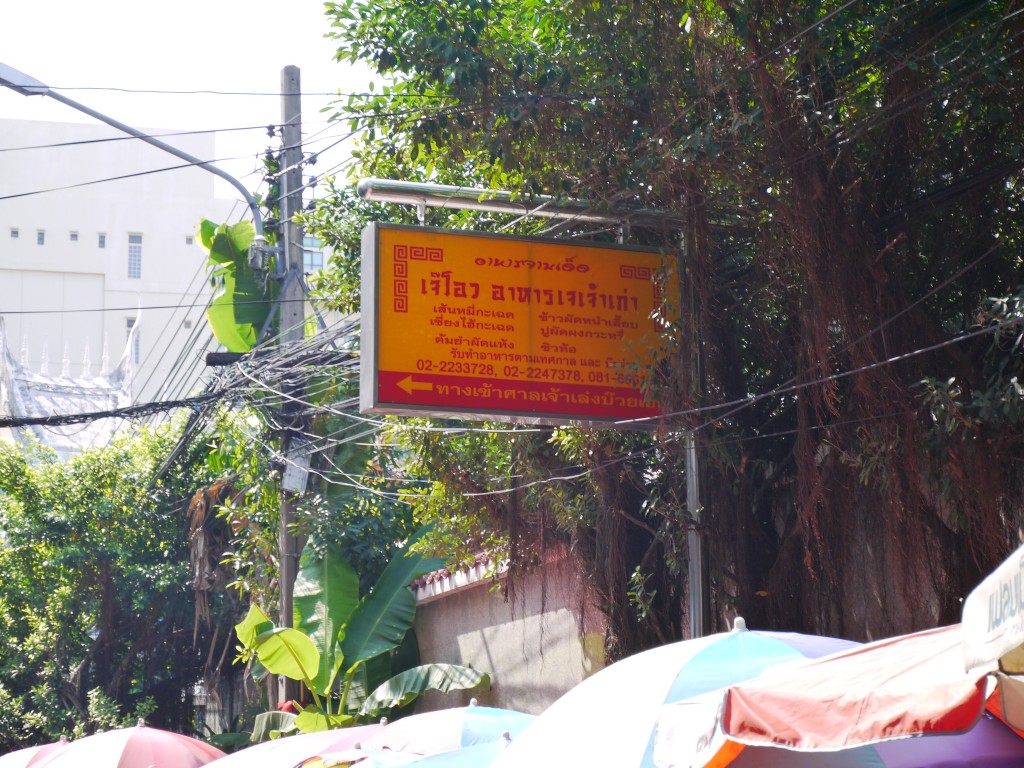 I don't even know what this restaurant is called, but it is down a small alleyway, off  Thanon Mangton. Finding it should be quite easy if you follow these directions. Turn off Charoen Krung Road into Thanon Mangton (heading towards Yaowarat), and walk straight ahead for around 50 meters. You will see a large yellow and red sign on your right hand side that has an arrow pointing across the road. Walk down the small alleyway opposite the sign, and the restaurant is on the left hand side near the end. See https://mapsengine.google.com/map/edit?mid=zII0tgv2BT28.k-zSTw_br_ik. Restaurant is in one of the alleyways near the map marker. Just follow the yellow sign.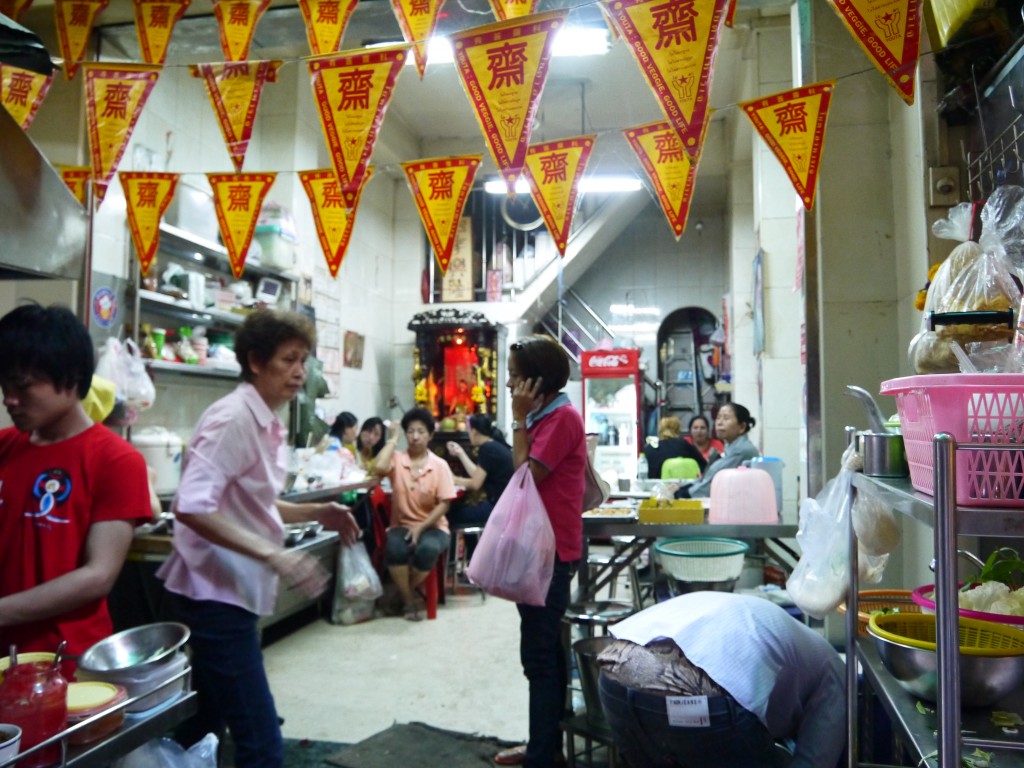 As well as being delicious, the food was also very cheap. For a large plates of brown rice, fake meat stir fry and noodle stir fry, the cost was under 100 baht ($3, £2). This will become a regular stop on our visits to Chinatown.
Hotels In Chinatown, Bangkok