It was quite a moving experience visiting the Killing Fields on the outskirts of Phnom Penh. It's around 15 km from the center of the city, and one of the easiest ways to get there is by tuk tuk.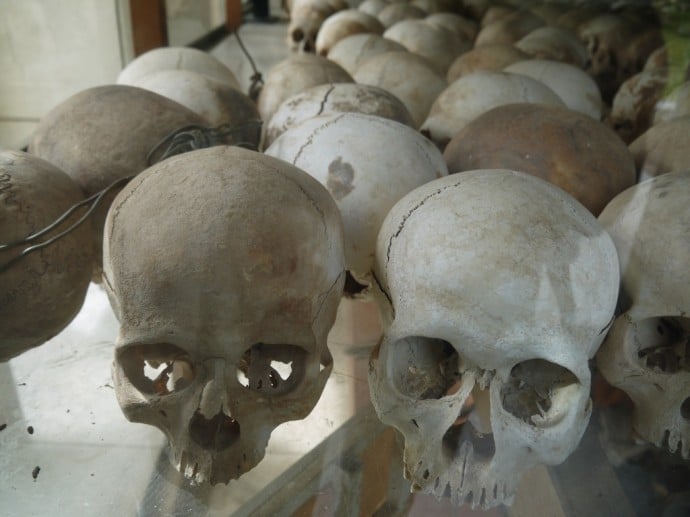 When you first arrive at the Killing Fields of Choeung Ek, what strikes you the most is how peaceful it is. It is so peaceful that it's difficult to comprehend the horrors that took place there.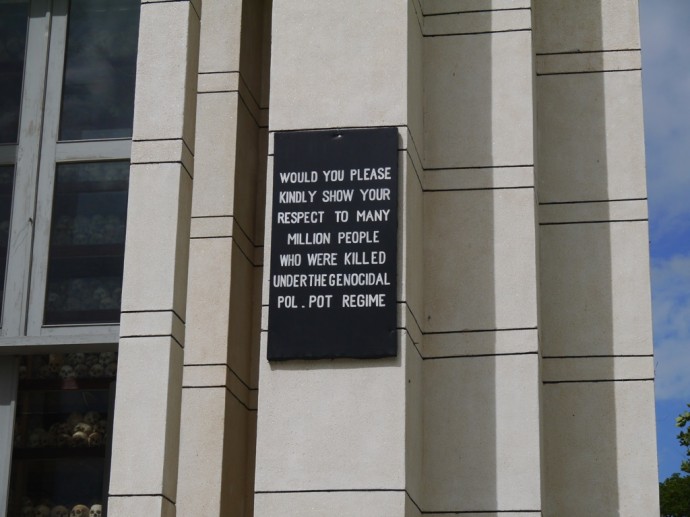 Most prisoners that arrived at Choeung Ek were executed on arrival.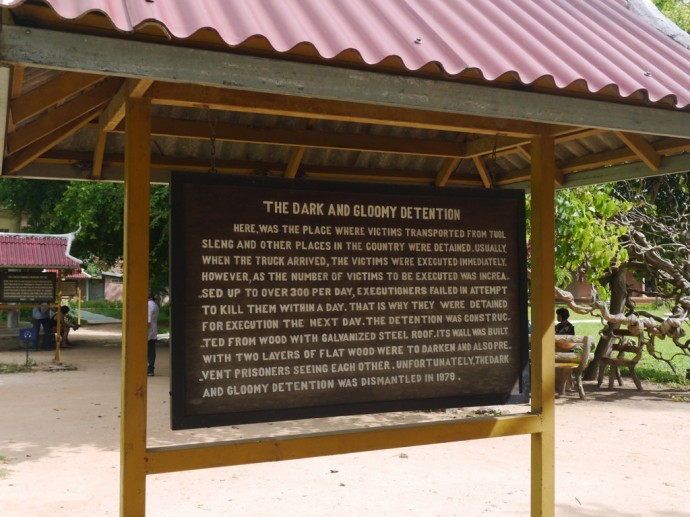 As more people needed to be killed every day, some prisoners ended up being buried alive. So DDT was used to both mask the smell of rotting flesh and to kill any prisoners that were still alive.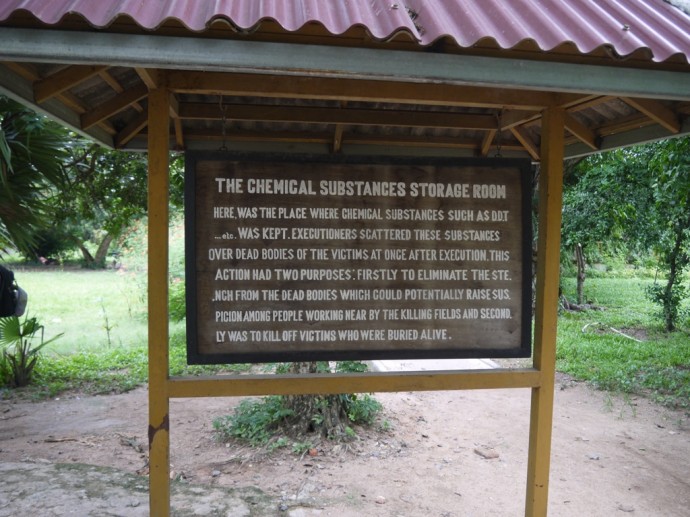 There are many mass graves at Choeung Ek. The one below has the bodies of 450 victims.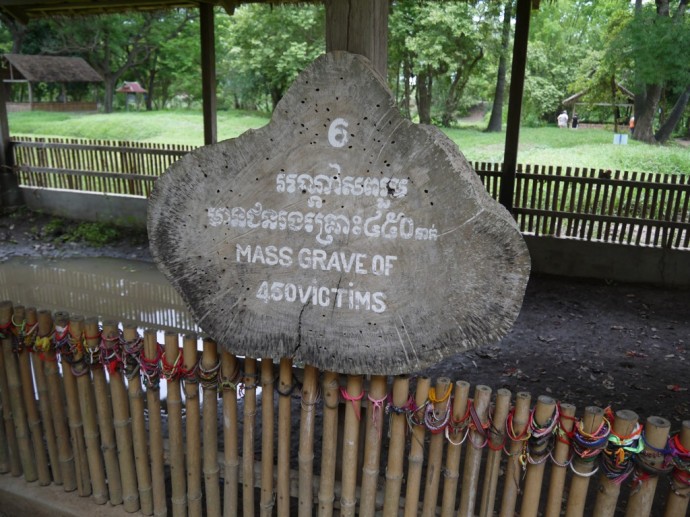 Bones and teeth fragments still surface at the site during heavy rains, due to the shallowness of the graves.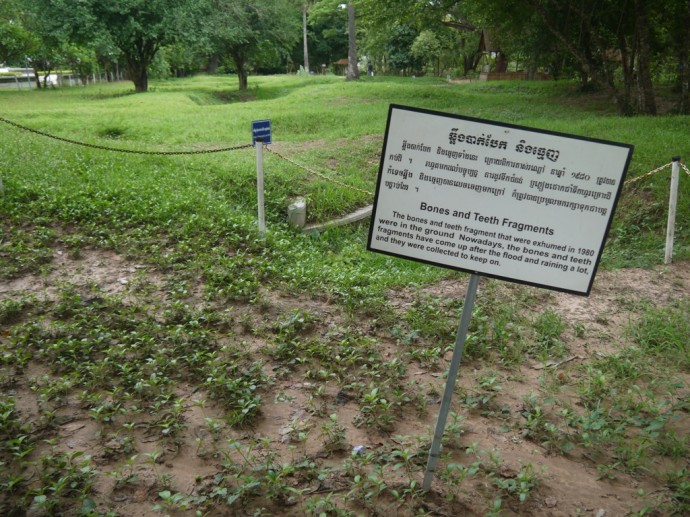 Many victims were beheaded and have been buried without heads.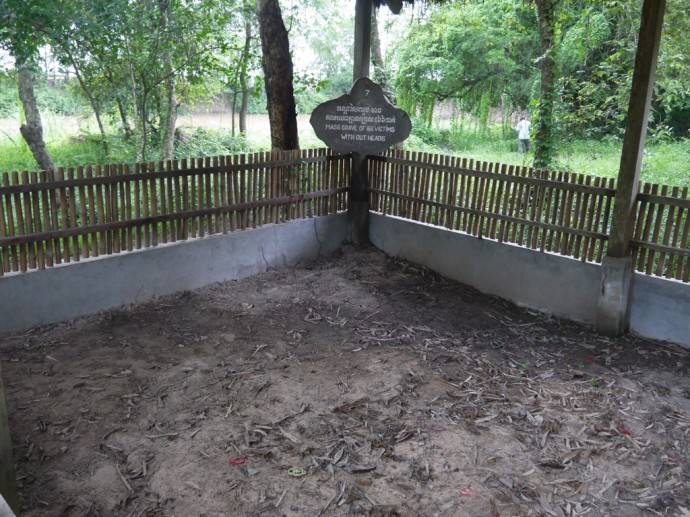 And it's not just men that were brutally murdered, but also women and children.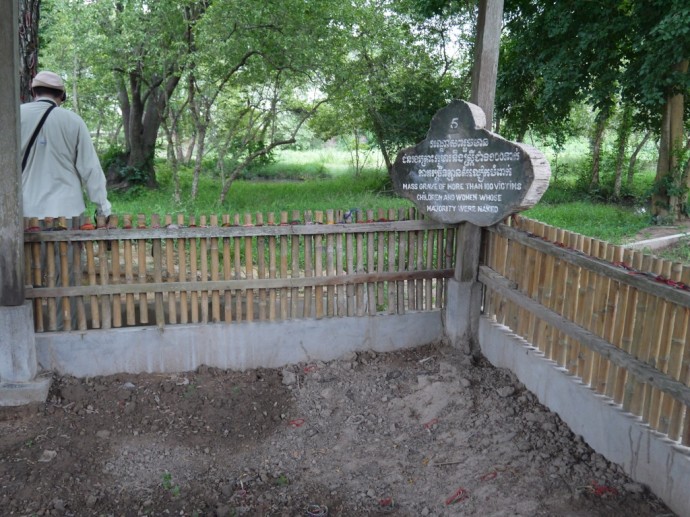 One of the most horrific things we came across was the killing tree, where babies and children were beaten to death. When the killing fields were first discovered, there were still fragments of brain and hair stuck to the tree.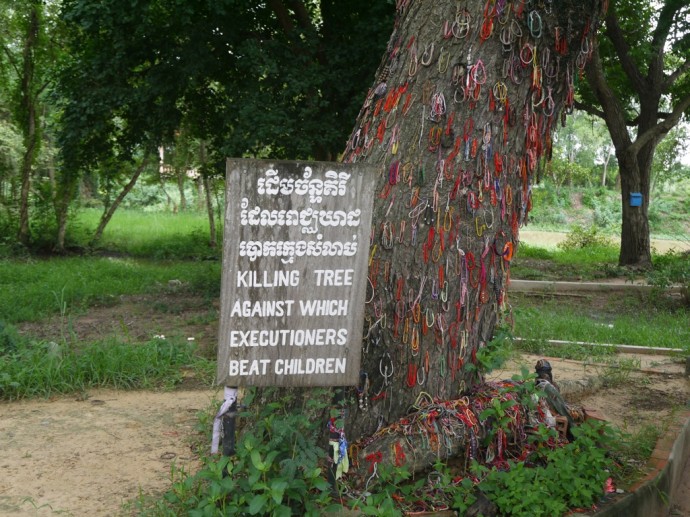 To cover the sounds of the victims being beaten to death, music was played from speakers hanging from the Magic Tree.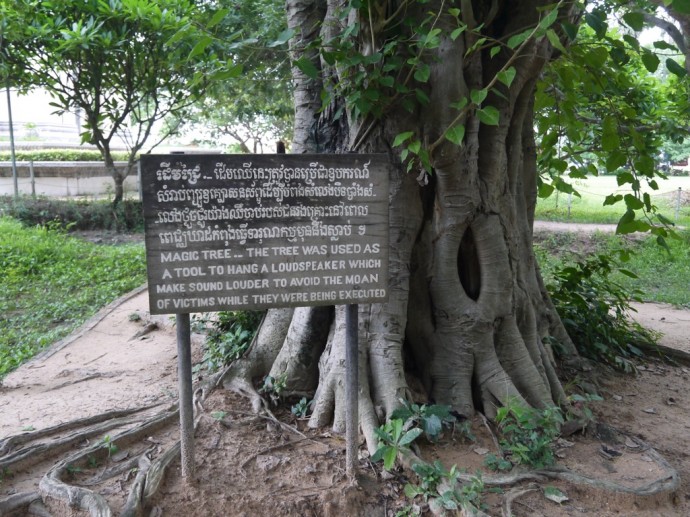 If you're ever in Cambodia, this is a place you should visit. This isn't the first or the last case of genocide in the world. The sad fact of life is that something similar is likely to happen again somewhere in the world.
Choeung Ek Killing Fields Information
Entry to Choeung Ek costs $5 (rising to $6 in July 2013), and that includes an audio guide. If you listen to the complete audio guide, it will take you around 90 minutes to walk around the site. If you just listen to the main sections, then you can get around in 35-40 minutes.
A tuk tuk to Choeung Ek should cost around $15. But you can combine this with other attractions in the city. Hiring a tuk tuk for half a day should cost around $20.
Choeung Ek Killing Fields Video
Hotels In Phnom Penh
If you're looking for a hotel in Phnom Penh, then check out the Agoda link below for some great hotels at great prices.