For our stay in Hanoi, we booked The Landmark Hanoi Hotel, and it was a great choice. We initially booked a standard room, but this turned out to be very small, with only a small window to the hallway. So after a couple of days we changed to a deluxe room with balcony. This was much bigger, and meant we could have a more comfortable stay. Click here to book the Landmark Hanoi Hotel.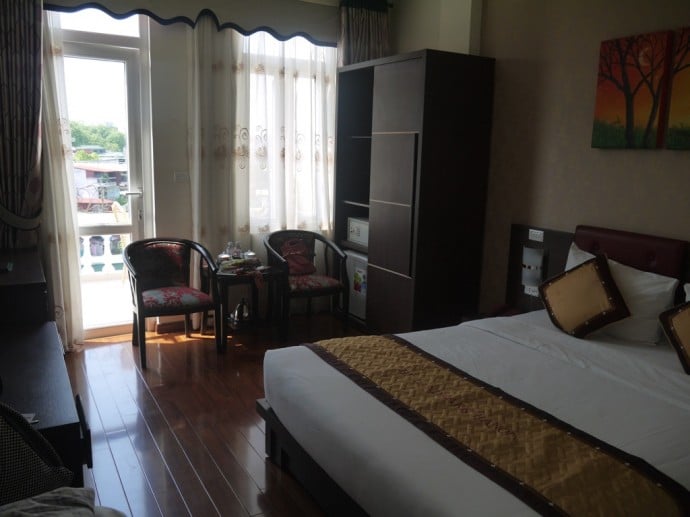 The room had a small fridge, kettle, two cups, free tea and coffee, and a computer. This is the first hotel that I've stayed at in Asia that had a computer in the room. We had our own laptops though, so didn't use it. The wifi was pretty fast at around 14 Mbps download, and 2-3 Mbps upload.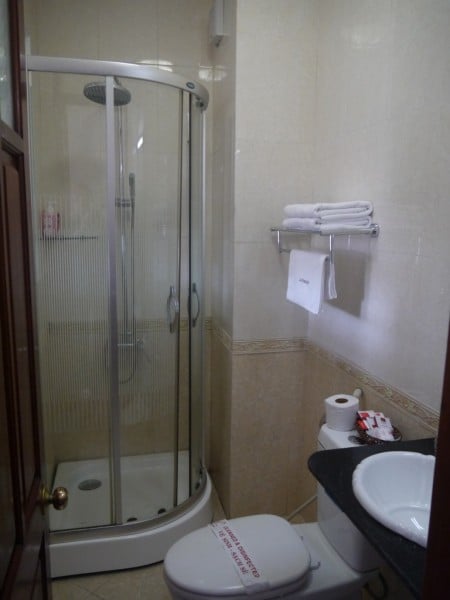 The bathroom was very small though, and was actually smaller than the one in the standard room. A bonus was that the deluxe room had a balcony, so we could sit there in the mornings and evenings, although daytime it was too hot to sit outside, as it wasn't covered. Some deluxe rooms do have covered balconies, but none of these were available when we were there.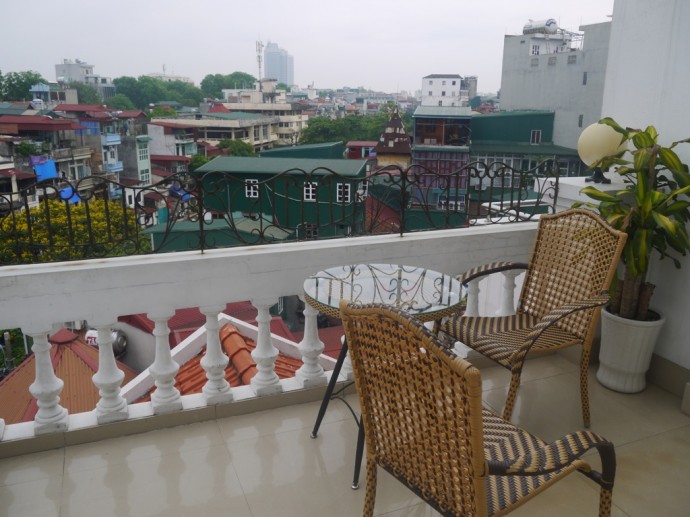 Below is the standard room that we stayed in for the first couple of nights.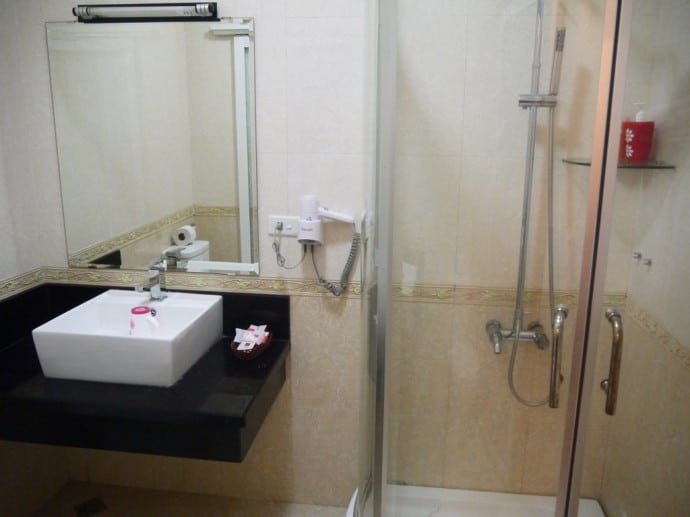 Free breakfast was provided from 6-10 am each morning. This consisted of a buffet, plus hot meals that were made to order.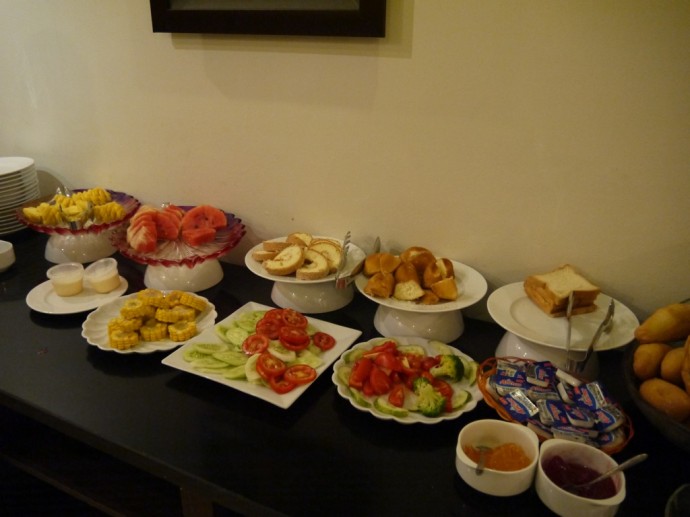 The hotel is in the Hoan Kiem district, which is close to many attractions, including the night market (Fri, Sat & Sun), Hoan Kiem Lake, the Old Quarter shops, Ho Chi Minh Mausoleum and Museum, and numerous cafes and restaurants.
The standard room was around $20 per night, and the deluxe room with balcony was around $30 per night.
Hotels In Hanoi
Click here to book the Landmark Hanoi Hotel, or book a different hotel via the Agoda link below.